How to be a Good Student: There are more advantages to being a good student than merely receiving good grades. It will make you a more acceptable college applicant in the short term, and you may even be eligible for certain large scholarships. In the future, the abilities you gain in school will serve you well throughout your life, enabling you to solve any situation that arises.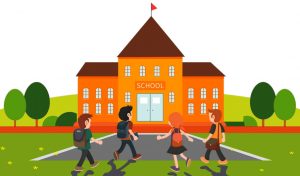 Recommended: Best sciences to courses to study in the university
How To Be a Good Student
Here are some ways to become a good student;
1. Studying and Learning Effectively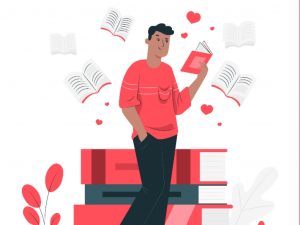 a. Choose a distraction-free environment to study in: The more hours you devote to studying, you'll learn and receive better scores. To establish a peaceful, concentrated setting, eliminate all distractions like mobile phones, tv, blaring music, and chatty mates/ family members.
If you are unable to get a peaceful spot to study, put on noise-cancelling earphones but don't listen to music. When the majority of your mates are doing a different thing, take a period to study. For example, if you eat lunch early, go to the library or another peaceful location where you won't be disturbed.
b. Be optimistic and avoid procrastination: "I'll do this sometime," it's enticing to think, but afterwards rarely comes. Find it important to study as soon as you get home or as soon as the final lesson ends.  If you're having problems with a course, focus on it immediately and be optimistic. When you still find yourself delaying, enlist the help of a close friend or siblings to hold you accountable. "Could you drop by later in about an hour to check if I'm still studying?" you may suggest.
If you're having trouble understanding anything, reiterate optimistic affirmations to yourself. "I can learn these calculations!" you could persuade yourself, for example. "I'm going to pass this exam!".
RECOMMENDED: Advantages and Disadvantages of the Internet
c. Take a break from studying for a few minutes: After each hour, consider a 10-minute rest to allow your brain to relax and assimilate information. When you become lost on a certain issue, it's advisable to take a breather, that way you can return rejuvenated. Place a time limit on your cell phone so that a quick 10-minute break doesn't extend to a 30-minute snooze.
d. Make questions in advance for each lesson by reading beforehand: Before coming to class, try to know which topic your instructor will be teaching the next day and study it. You'll grow more comfortable with the topic and be able to ask questions about anything you don't grasp. To refer to essential facts, use a marker or put your queries on index cards.
RECOMMENDED: How to become an intelligent student
2. Being Organized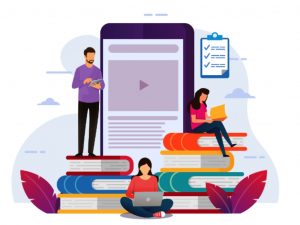 a. Before bedtime, fill your schoolbag with all of your school necessities: Make sure you have all you need for each day by trying to make sure you have everything with you. This includes bringing textbooks, folders, pens, crayons, homework, study sheets, highlighters, notepads, bookmarks, etc that will help you keep organized.
Obtain a copy of your timetable and post someplace you'll see it daily. Make a note to remember yourself to bring particular goods on specific days. You'll remember precisely what class you're in and what supplies you'll need with this approach.
b. Add tasks and deadlines in a weekly organizer: Put essential dates for homework, exams, tests, and auxiliary events on a weekly planner or notebook. This should assist you in properly managing your time. Ticking each activity as it is performed will offer a sense of success.
Inside the "remarks" column of your calendar, jot down any extra events like birthdays, specific lecture materials etc.
c. Make a designated supply space in your bedroom: It will be simpler to access all your writing tools, files, material, and other requirements if you store them all in one place. Assuming you don't already have one, get one and set aside a cabinet for each category of stuff.
A cabinet may be allocated to writing instruments, another to hole punchers and paper clips, and another to additional printing paper, notebooks, and files.
Also see: Countries with the most beautiful women in the world 2022
4. Becoming Attentive in Class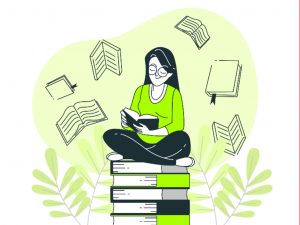 a. Stay involved in a class by taking notes and asking questions: Listening in class can enable you to learn more effectively and may even help you get a decent result. Take notes throughout a class and put your hand up if you don't comprehend what was taught. Rather than copying down what the lecturer says verbatim, try taking notes the best way you understand them and adding commentary. Teachers would like you to think critically, and they judge you based on how eager you are at doing so. In certain situations, your total grade is affected by your involvement in class.
b. Resist becoming distracted in class: Don't bother others, and don't be bothered by them. Make a list of stuff that keeps you from concentrating and strive to avoid them. Don't get involved if you notice your classmates sharing messages. You may postpone anything you want to say till after the lecture.
Recommended: How to remember what you read for long time
c. Once you have leisure, go over your notes again: To enable you to recall what you've put down, go through your notes whenever you are chanced. When you're studying really difficult subjects, like business studies, finance, engineering, sciences, and on and on, reviewing your notes may be beneficial.
d. Have a good night's sleep between seven to eight hours: Lack of sleep might impair your capacity to concentrate and leave you uninterested in studying.  Strive for 7 – 8 hours of sleep each night. For 2 hours preceding sleep, avoid glancing at your cell or watching films. Reading a novel, having a nice bath, or painting are all good ways to unwind.
Caffeine should not be relied upon to wake you up after a restless night. One may appear more invigorated after consuming a cup of coffee or a sports drink, however owing to persistent lack of sleep, you won't be free to focus quite as effectively.
Recommended: Best art courses to study in the university 2022
5. Do Your Homework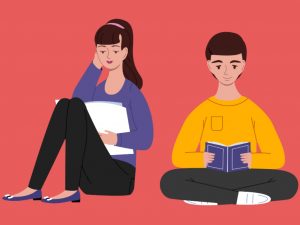 a. Complete your assignment as rapidly as feasible: Homework may appear to be a chore, but it aids in the revision of what you've studied that day as well as the preparation for forthcoming midterms and examinations. Consider doing it in class so you can ask the teacher for assistance if needed. If your schoolwork requires handwritten replies, use your teacher's chosen tool to write as legibly as feasible. Don't hasten it and double-check your work after you're done.
b. Make sure you submit your tasks on time: It is critical to submit your work on or before the deadline to receive high scores. Keep a record of deadlines on your work calendar so you don't forget. You may also use coloured index cards to alert you which tasks must be completed first.
Delayed assignments might result in point deductions, and some tutors will not accept a late submission. Check your handbook to see what the consequences are for a late submission.
c. Establish homework targets for yourself and applaud yourself when you achieve them: Set attainable goals for completing things by precise timeframes. Offering yourself a reason to complete your schoolwork can impact performance and make you stay on track.
d. Request that a friend or relative review your work: Review your assignment for clarity and legibility with someone. Cheating is not acceptable, therefore find a companion who will not plagiarize your work. Also, ensure your parent or sibling does not attempt to redo your work. Rather, request additional suggestions on how you might improve. Grammatical mistakes, for example, are something you would urge them to check for.
Recommended: Best countries to practice law in the world 2022
Conclusion
It's exhausting to be a student, let alone a great student. It could be inconvenient, however, consider that it is just for your good.  You will eventually need to work to support yourself and the household. Anything you do in school might influence you as a worker in the future. There's no wrong in doing anything that drives you to become a decent, better, or even the top student. Say goodbye to your poor habits and proceed in being the best student.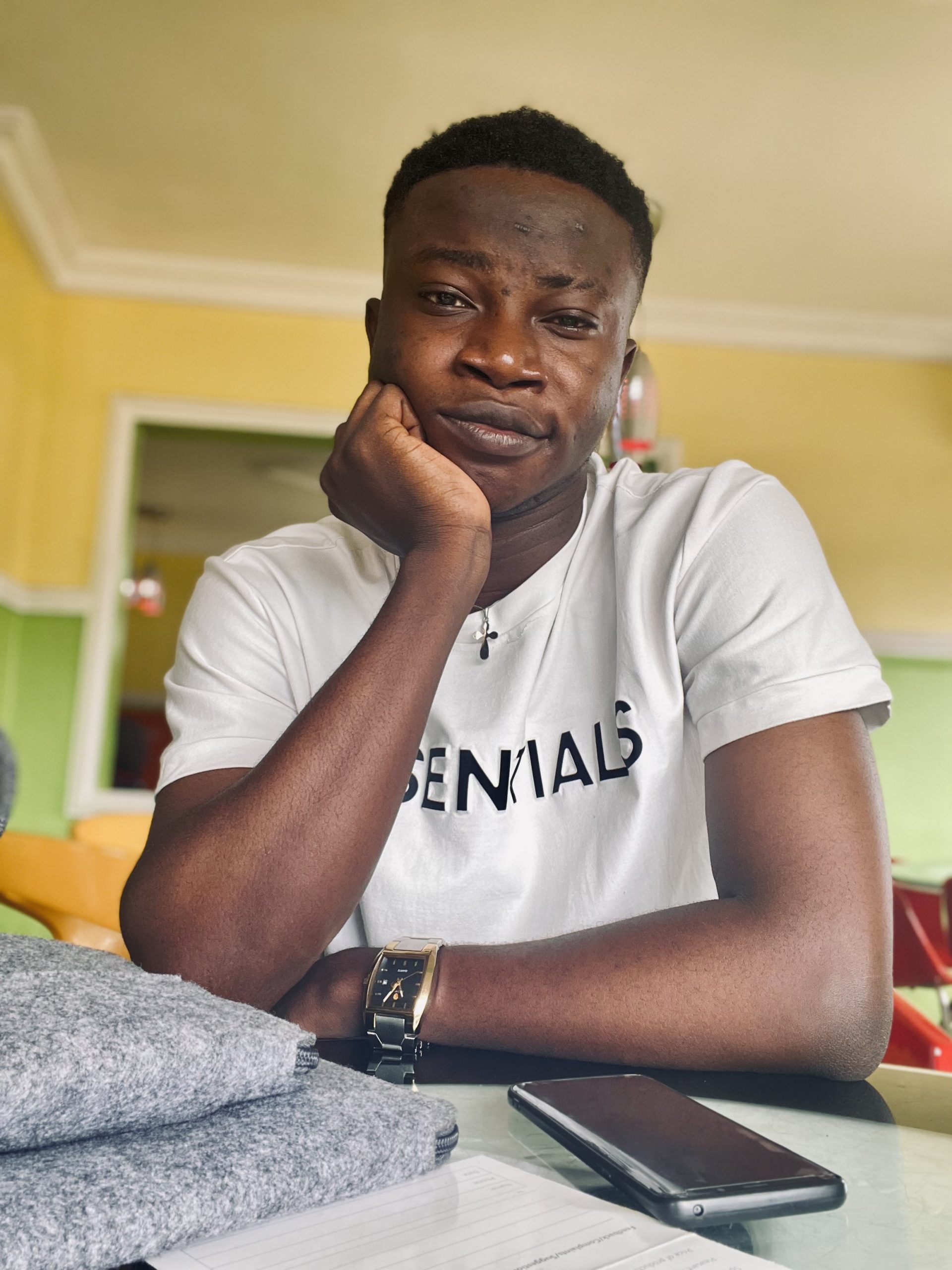 Edeh Samuel Chukwuemeka ACMC, is a Law Student and a Certified Mediator/Conciliator in Nigeria. He is also a Developer with knowledge in HTML, CSS, JS, PHP and React Native. Samuel is bent on changing the legal profession by building Web and Mobile Apps that will make legal research a lot easier.