How to write a cv for law internship: The high level of Competition for limited positions in terms of Job placement, Internship opportunities, and Scholarship has made the CV the first criteria employer use in considering who is fit for such position or job requirement, that's why drafting a standard CV usually gives one an edge in their application and it is the key to the door of Employability.
But the question that run through the mind of many is How can I draft a standard CV? This Article perfectly answers your question particularly with respect to Lawyers and Law Students.
What is a CV?
A CV is the short form of Curriculum vitae, a Latin word which means "Course of life." A curriculum vitae is literally a written overview of someone's life work (Academic, qualification, experience, etc.)
In a vast sense, a Curriculum vitae is a personal Marketing document used to sell oneself to prospective employers. It must tell the employer about you, your skills, abilities, achievements, professional history and details which demonstrate your Competence generally in a given field.
For the purposes of this work, I shall focus on CV tailored towards demonstration of Competence in the field of Law.
Also see: How to apply for law internship and be accepted easily
How to write a lawyer cv for internship
When writing your CV for law internship, you must include the following:
1. Personal details
It is the first thing on a law CV. Your personal details should include your Name, Home address, email address, Active Phone number and sometimes LinkedIn profile URL. It's worthy to note that your Name must come first and should be in capital letters in a format of First name, Middle name and Last name.
Your home address should be simple, short and precise.
For  example, my home address is 11 Pastor/ Barr Anayo-Enechukwu Street, New home phase 2, Umuchigbo iji Nike, Enugu State.
But for the purposes of a CV, I have to shorten the address because it's too long. The essence of inputting your Home address on your CV is not for the HR or employer to know your house, but simply to know whether your location makes it easy for you to come to work if you are eventually selected. Therefore, if your address is long like mine, you have to make it simple including only the popular place around where you reside.
Also, you should make use of a professional email address which includes your name.
Below is an example of  Personal details in a CV
2. Personal Statement
A personal statement is usually a short paragraph that sits just underneath your personal details. It gives employees an overview of who you are, what you can offer to the Firm and what are your career goals.
Depending on what you are applying for, you may use Professional Summary instead of Personal Statement.
Also see: Most lucrative areas of law every student should enroll in 2020
3. Experience
This is the heart of the CV and it is the usual place a HR Manager of a Law firm looks at in considering the numerous applications for same position. Therefore, your experience section of your CV must be inch-perfect.
This section contains your previous work experience which demonstrate your competence for the Job you are currently applying for. Your experience should be in this manner: Role, Firm, Location, year of start – year of finish, tasks performed. You should make use of active words that answer the question "What did I do? What did I complete? Why did I do it? What was the result? What value did I add?
Here is an example of the Work Experience section of a CV
4. Education
This contains the list of institutions you attended, the year you attended and the grade or qualifications achieved.
It must be stated in a reverse chronological order, that is from your latest academic qualification to your earliest.
Also see: How to prepare and pass any law examination
5. Skills
You should include skills that distinct you from others, skills that show your expertise or skills that will be needed by the firm.
For example:
6. Accomplishment
This section should include your achievements in terms of Award, Honors, Certificates and Publications that are relevant to the field of Law or the particular role you are applying for in the Law firm.
Accomplishment not relevant to the role you are applying for should not be included, for example, your Certificate of excellence in digital marketing or Award of Excellence as Political Icon of the year is totally irrelevant in the sphere of Law.
Further more, it may be necessary to distinct your accomplishments in separate headings. For example, Your Publications in one heading, after it Awards and certificate in another heading, Professional organization(s), and Project before your reference. But in doing this, remember that your CV should not exceed two pages.
Also see: How to answer law problem questions using IRAC method
7. Reference
This is usually the concluding segment of your CV. It contains the details of people who are recommending you for the job you are applying for or are attesting to your CV.
It is important to be referenced by popular people in the field of Law. Your reference should be in this format: Name of the person referencing you, address, contact details and signature of that person.
TIPS IN DRAFTING A STANDARD LAW CV
1. Your personal details should not include date of Birth, age, martial status, picture, gender and Local Government area.
2. Avoid errors in your CV, it must be perfectly edited and never use abbreviations.
3. Never use a CV for more than one Job application, always tailor your CV for the Particular Job you are applying for.
4. Include experience that are only relevant to the job you are applying for. For example, it is wrong to include your experience or accomplishment as a software developer when you are applying for a job placement in a Law firm. Never  try to show off in your CV, simply include only the experience relevant to the Job you are applying for.
5. Keep your CV simple. A standard CV should not exceed 2 pages maximum. It is advisable to make your CV just a page.
6. Never lie in your CV.
7. Draft and send your CV in a Word document rather than PDF
8. Define your goal early enough and start capturing opportunities and experiences relevant to that goal. This is in order to build your CV, because no matter how good you are drafting in a CV, you can't draft CV where you have little or no experience to include in the CV.
8. If you are experiencing difficulties in drafting a CV, you can contact me or make use of a Laptop wherein you will download a CV template from  Microsoft word. With a CV template on your laptop and careful adherence to the above steps I have given, you will eventually draft a Standard CV.
Also see: Best universities to study law in Nigeria
PDF Samples of a standard law student CV
Before dropping my pen on this topic, I would like to share with you two samples of a law student resume that can be used to apply for internship in any Law firm. I strongly advise that you download them and watch how carefully they were drafted before writing yours.
[pdf-embedder url="https://bscholarly.com/wp-content/uploads/2020/07/CV-for-internship-bscholarly.pdf" title="CV for internship bscholarly"]
This is where I am going to stop on this topic. Meanwhile, if you have any question or contribution on how to write a cv for law internship, don't hesitate to drop it at the comment section.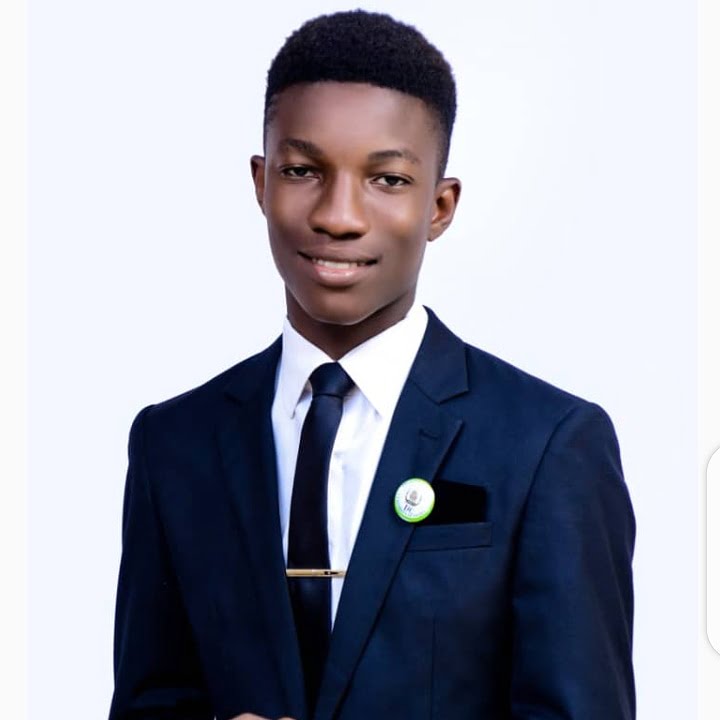 Tochukwu Anayo-Enechukwu  is a Public Speaker, Content Creator and Prolific Writer. His proficiency in writing has earned him numerous publications in National and International Magazines. Recently, he was awarded Co-author of Songs of Peace – The World's Biggest Anthology of Contemporary Poetry ever to be published. You can contact him via [email protected] or 08109494399.