Hardest countries To Get a Visa: There are currently over 196 nations in the world, and many people wish to visit and travel through all of them. However, due to visa regulations, not everyone is free to travel. Some countries have laxer visa policies than others, making travel more difficult.
There are various reasons why visiting a few nations is nearly impossible, including the following:
1. Due to security and political concerns, several countries do not issue tourist visas.
2. Some visa applications are difficult to complete and discourage visa applicants from submitting them.
3. Some countries have totalitarian governments and are cut off from the rest of the world.
The following is a list of the most difficult nations to obtain a visa for.
Recommended: Countries with the Lowest cost of living
Top 10 Hardest/Most Difficult Countries To Get A Visa 2023
1. China: Chinese embassies are growing more stringent when it comes to visa applications. The Embassy will want a variety of documents, including confirmations of travel into and out of China, as well as hotel reservations for each night of your visit.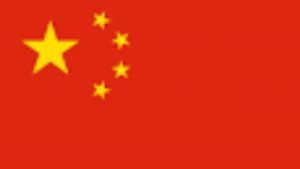 If you'll be in the nation for less than 30 days, they'll normally issue you a visa right away. You must provide a comprehensive day-by-day itinerary if you wish to stay longer (or visit sensitive places such as Western China.
This visa can only be issued in the country where you were born or where you currently reside. In addition, several of their application centers (including those in the United Kingdom) only accept applications by appointment. Make your preparations in advance, as the next available appointment could be several weeks away.
2. Iran: Obtaining an Iran visa has never been simple, but it is now more complicated than ever. Before you can consider applying for a visa, you must first receive an authorization code. The Iranian Ministry of Foreign Affairs will pre-approve your visa. nevertheless, it may take up to a month to get and must be requested through an official Iranian travel agency in Tehran.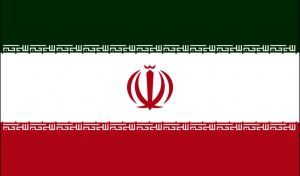 If you're from the United Kingdom, Canada, or the United States, you'll need to engage an MFA-approved guide and provide their contact information when applying for your visa. All visa applicants must now apply in person at an Iranian Embassy and submit biometric data once they have received their authorization code. If you live in the UK and there is now no Iranian Consulate in London, this is a significant difficulty.
If you don't wear a headcover in your passport photo, your application will be refused.
Also see: Best countries for Master's degree in 2022
3. Russia: Russia makes it much more difficult to obtain a visa by introducing biometric applications. When you apply, you must attend in person and give your fingerprints and a facial photograph – and no agency can assist you with this for obvious reasons! You'll need to first locate a visa center or embassy that will process your biometric application, then get yourself there and cross your fingers that the line won't be too long on that particular day.
Before you can begin your visa application, you'll need a Letter of Invitation for Russia, which must be issued by a travel agency that is registered with the Russian Ministry of Foreign Affairs.
Use extra caution when filling out their online application form. A single mistake, no matter how tiny, might cause delays or even rejection. If you need help with your invitation or application forms, look into visa firms like Visa Machine.
Also see: Most profitable skills to learn in 2022
4. India: In addition to its conventional tourist visa, India has lately developed an electronic E-visa. Whatever option you select, the application form must be completed online, and the process can be lengthy and difficult.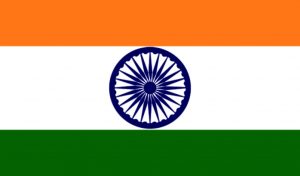 You won't be able to fill out your employment details in some browsers, and you won't be able to pay in others. And so forth. All payments are done through the Bank of India, and if their system is down (like it was for a week in January), there is no other method to pay for your visa, making it impossible to apply.
E-visas are sometimes denied. If this happens, you'll need to apply at the Embassy for a regular tourist visa. It's substantially more expensive, and it necessitates the submission of your passport, as well as another application form and a few other documents, to the Embassy.
Also see: How to become a successful business entrepreneur
5. Saudi Arabia: Obtaining a visa to enter Saudi Arabia was much more difficult just a few years ago, especially if you were a woman traveling alone. You can now visit the country if you meet the requirements for an electronic visa, thanks to the introduction of an eVisa for tourists. Keep in mind, however, that you must still follow certain rules as a tourist.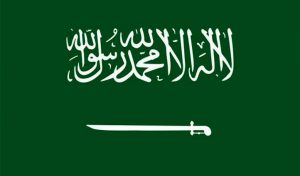 Non-Muslims, for example, cannot access Mecca or Medina, even if they hold a tourist visa.
Visitors having an Israeli stamp on their passports were not allowed to enter Saudi Arabia before 2019, however, this is no longer the case with the introduction of eVisas. Israeli nationals, on the other hand, are still barred from entering the country.
Another reason for Saudi Arabia's rigorous visa policy is the regular influx of Muslim pilgrims who come to perform the Hajj. As a result, the number of tourists who can enter is limited to avoid overcrowding the country.
6. Nigeria: This visa necessitates a significant amount of documentation. You'll need to produce bank statements and a letter of employment in addition to your hotel reservation confirmation. You'll also have to pay three separate fees: the first to the Nigerian government (which you can do online when filling out your application form), the second to the Nigerian High Commission (which can only be done by postal order at the post office), and the third to the visa application center when your application is submitted.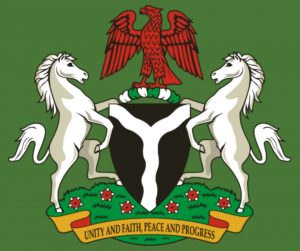 However, because the Embassy does not deal directly with applicants, you will be unable to do so. Instead, you'll have to hire a visa company – but at least you won't have to deal with the hassle!
Recommended: Best and fastest Rappers in Africa 2022
7. North Korea: It's difficult to resist North Korea's allure, despite its famed secrecy. Travelers from all around the world are naturally curious to learn more about this intriguing country.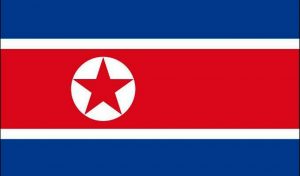 Getting into North Korea, on the other hand, is a challenge. The only way to get to North Korea is to join a group tour that departs from China. Interactions with locals are limited on these tours, and rigorous restrictions must be followed. Also, you must not criticize their leader (do not even consider it).
Smuggling goods to North Korea through any unlawful means is extremely perilous, and independent travel is a no-no! Additionally, inhabitants of the United States and the United Kingdom may have a more difficult time gaining access, so keep this in mind while planning your trip.
Because these criteria are subject to change, check with your local embassy before traveling.
Recommended: Countries with the best education system in the world
8. Chad: Only 14 nations are granted visa-free entry to Chad; the rest of the world must apply for a visa. Obtaining a visa, on the other hand, can be difficult. Obtaining an invitation letter is one of the most difficult aspects of the visa process; to obtain one, you must have a sponsor or a hotel in the country's capital, N'Djamena, who will write it for you.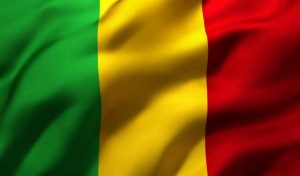 You must book a hotel room (if you do not have another sponsor) and pay the full non-refundable charge for the reservation to obtain this invitation letter. This implies that if your visa application is turned down, you will lose your money.
Finding a consular office close to you is another tough component of obtaining a Chad visa; for example, if you are from the United Kingdom, you must apply for a visa in Paris. Even if you obtain a visa after entering the nation, you must register with the police within 72 hours, and some travelers have stated on online forums that additional fees were necessary to enter the country.
Recommended: Ways To Promote Student Engagement In The Classroom
9. Bhutan: Bhutan is one of the most intriguing and sought-after travel destinations. It makes sense that traveling to the first carbon-negative nation in the world wouldn't be as simple as traveling to its neighbors as it places a high priority on its national happiness index. A visa is necessary for entry and travels to the country for anyone who is not a citizen of India, Bangladesh, or the Maldives.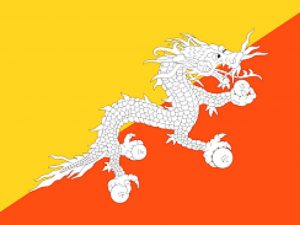 The visa is granted by the Tourist Council of Bhutan, whose administrative headquarters are in Thimphu. For up to 90 days, visitors to Bhutan do not need a visa if they own a service or diplomatic passport from Switzerland or Thailand. An individual cannot submit a straight application for a visa to Bhutan. As opposed to doing this on your behalf, the travel package is arranged with a local, accredited tour operator in Bhutan. Both direct booking and booking through a foreign travel agency are options for booking a local tour operator.
10. Turkmenistan: Due to its strict visa regulations, Turkmenistan is among the least visited nations in the world. Everyone must apply for a visa; the only exceptions are travelers from a few restricted regions of Kazakhstan or Uzbekistan and some travelers with diplomatic passports. This makes obtaining a visa especially challenging.
Three copies of the completed visa application form and an invitation letter from the Turkmen State Migration Service are among the numerous documents you'll need to apply for a visa to Turkmenistan. The LOI (letter of invitation) can take up to 20 days to obtain, and you must have a sponsor in Turkmenistan who can do it for you.
Recommended: Ways to promote national unity and integrity
Conclusion
You must be aware of the need to carefully check the visa entrance criteria before traveling, right? If not, you should read this post since it will help you plan your next adventure. If you're planning a global trip and the following countries are on your itinerary, my advice is to apply for a visa while you're going to other countries, as it can take a long time.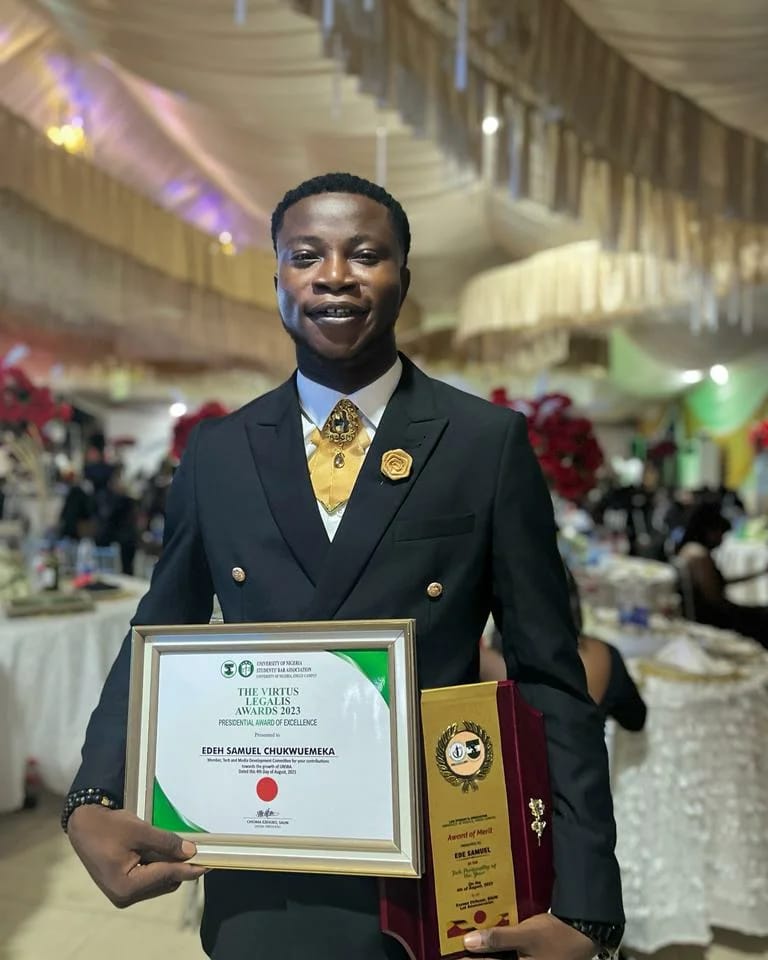 Edeh Samuel Chukwuemeka, ACMC, is a lawyer and a certified mediator/conciliator in Nigeria. He is also a developer with knowledge in various programming languages. Samuel is determined to leverage his skills in technology, SEO, and legal practice to revolutionize the legal profession worldwide by creating web and mobile applications that simplify legal research. Sam is also passionate about educating and providing valuable information to people.