Top 12 best Universities In Nigeria: Nigerian higher education stakeholders are deeply worried about the country's residents' access to high-quality education. Concerns regarding the quality of education students get from universities, the quality of lecturers (teaching staff) engaged to teach students, and the quality of infrastructures and instructional facilities have long been high on the priority list.
Furthermore, university education stakeholders are concerned with the quality of student and staff health services, the quality of student dormitories, the overall institution atmosphere, quality teaching and learning, and quality non-academic support services.
Recommended: Cheapest private universities in Nigeria
Top 12 Best Universities in Nigeria 2022 (With Their Logos)
1. The University of Ibadan: The University of Ibadan (U.I.) is Nigeria's most prestigious university, located in the city of Ibadan in the state of Oyo. It is a public research center that was founded in 1948 as a University of London associate, making it one of Nigeria's oldest organizations. In 1963, three years after Nigeria got independence, it became an autonomous university.
The university has a number of associate institutions, including Bigard Seminary in Enugu State, Archbishop Vining College of Theology in Akure, St Augustine's College of Education in Akoka, Lagos, and others. Pre-degree courses, as well as undergraduate and postgraduate degrees, are available at the school. Since then, the university has expanded to offer academic programs in 13 faculties.
2. University of Nigeria Nsukka: In 1955, Dr. Nnamdi Azikiwe established the University of Nigeria. On the 7th of October 1960, however, the school was finally inaugurated.  Nsukka, Enugu, Ituku-Ozalla, and Aba are the four campuses that makeup UNN. It is Nigeria's first fully independent indigenous institution, based after the American educational system.
Its aim is to be at the vanguard of worldwide academic research and development, innovation, information transfer, and human resource development while promoting the essential principles that will ensure man's dignity is restored.
Also see: Best science courses to study in the university
3. Covenant University: Covenant University is a Christian private university that is linked with the Living Faith Church Worldwide. It's in the Ogun State town of Ota. It was established to promote Christian beliefs while also pursuing excellence at the cutting edge of learning. It is also motivated by the compelling goal of developing a new generation of African leaders via a comprehensive, human development, and integrated learning curriculum.
The university, however, did not begin operations until March 2002, when the Federal Government granted the school a license to operate as a Private University. The clearance by the National Universities Commission (NUC) was said to be the quickest in the history of the 16 petitions for private university creation filed with the NUC. As part of the Liberation Commission, the Bishop of the Living Faith Church established the university.
Recommended: Best Art courses to study in the university
4. Obafemi Awolowo University: Obafemi Awolowo University, located in Ile-Ife, Osun, was established in 1962 as a non-profit public higher education school. Obafemi Awolowo University (OAU), a notable co-educational Nigerian higher education institution, was legally approved by the Nigerian National Universities Commission.
Obafemi Awolowo University (OAU) provides pre-bachelor, bachelor's, master's, and doctoral degrees, as well as courses and programs leading to legally recognized higher education degrees in a variety of topics. The entrance exam-based admissions approach is used at this 58-year-old Nigerian college. Applicants are invited to apply from all around the world.
5. The University of Lagos: The University of Lagos, or UNILAG, is a public research university in Lagos, Nigeria, that was established in 1962. UNILAG is one of Nigeria's first-generation institutions, with major education journals ranking it among the best universities in the world. The institution now has three campuses on the Lagos mainland.
Two of its campuses are in Yaba (the main campus in Akoka and the newly built campus at the old school of radiography), while its college of medicine is in Surulere's Idi-Araba. Its main campus, which spans 802 acres, is primarily encircled by the Lagos lagoon. The University of Lagos currently accepts about 9,000 undergraduate students each year and has a total enrollment of approximately 57,000.
Also see: Best commercial courses to study in the university
6. Ahmadu Bello University: Ahmadu Bello Institution, or ABU, is a Nigerian non-profit federal research university based in Zaria, Kaduna state. On October 4, 1962, Ahmadu Bello University was established. The university was named after Nigeria's first president, Alhaji Sir Ahmadu Bello.
The institution has two campuses: Samaru, which serves as the main campus, and Kongo, which is located in Zaria, Kaduna State. Physical sciences, biological sciences, social sciences, arts and languages, education, environmental design, engineering, medical sciences, agricultural sciences, and research facilities are all located on the main campus. The Law and Administration faculties are located on the second campus. Accounting, Business Administration, Local Government, and Development Studies, and Public Administration Departments make up the Faculty of Administration.
7. The University of Ilorin: The Institution of Ilorin is a federal government-owned university in the western Nigerian city of Ilorin. It was one of the seven higher education institutes founded by a Federal Military Government regulation in 1975. The edict was issued to carry out the educational directions of Nigeria's Third National Development Plan, which intended to expand chances for Nigerians interested in pursuing higher education. The University of Ilorin is one of Nigeria's greatest universities.
On the 23rd of October, 1976, UNILORIN, as it is known, enrolled its first 200 students, and academic work began on the 25th of October, 1976. The University began on a section of the Kwara State Polytechnic's temporary campus. The academic programs of the Faculties of Art, Science, Education, Engineering, Business, Social Science, and Basic Clinic Sciences were all held on this campus.
Recommended: How to become a successful business entrepreneur
8. The University of Benin: The Institution of Benin (UNIBEN) is a public research university in the Nigerian city of Benin in the state of Edo. One of the most prominent universities in Benin is the University of Benin (UNIBEN). It was formed in 1970 and is one of the institutions controlled by the Federal Government of Nigeria.
The School now has two campuses with fifteen faculties, including the John Harris Library, which serves as the primary library. The University of Benin is well-known for partnering with a variety of foreign universities as well as local and international organizations such as USAID, Ford Foundation, UNCF, RMRDC, and others. UNIBEN is known for producing the country's first female vice-chancellor.
9. University of Abuja: The University of Abuja is a tertiary university located in Abuja, Nigeria's capital. It was founded in January 1988 as a dual-mode university with the mission of offering both traditional and distant learning courses. With the enrolment of its first students in 1990, the University commenced academic operations. The University began operations from a temporary location in Gwagwalada, consisting of three blocks of buildings originally intended for a primary school.
Academic activity began on the mini-campus in 1990, following which the university was given an area of land of over 11,800 hectares along the Abuja city Airport route to establish its main campus. The institution offers certificate, undergraduate, and postgraduate degree programs, as well as a Centre for Distance Learning School that gives university education to students who cannot attend a traditional university.
Recommended: Best side hustles for students who are still in school
10. Federal University of Technology Akure: The Federal University of Technology Akure, or simply FUTA, was established in 1981 as part of a Nigerian government initiative to establish institutions that specialize in generating graduates with both practical and academic understanding of technology. With various colleges, departments, institutes, and divisions offering postgraduate, undergraduate, diploma, and certificate courses, the University has continued to flourish.
The Federal University of Technology, Akure (FUTA) is a prominent coeducational Nigerian higher education institution approved by the Nigerian Universities Commission. The Federal University of Technology, Akure (FUTA) provides courses and programs leading to legally recognized higher education degrees such as pre-degrees, bachelor's degrees, master's degrees, and doctoral degrees in a number of disciplines of study.
Recommended: Best Universities in Ghana 2022
11. Landmark University: Landmark University is a private university founded by the Living Faith Church and is located in the state of Kwara– It was established in 2011. This seven-year-old higher education school offers stringent admissions criteria based on applicants' prior academic performance and grades as well as entrance exams.
Dr. David O. Oyedepo, the general overseer of the Living Faith Church, is the chancellor of the universities. Prospective students can check their nationality and eligibility for the award on the university website since it provides scholarships for foreign students. The school also upholds severe rules for student behavior and how they must dress while on campus.
Recommended: Best Places To Live In The World: Top 8
12. Futminna (Federal University of Technology Minna): Nigeria was focused on strengthening national independence in the disciplines of science, technology, and engineering when this institution was formed in 1983.
The university is located in Niger State. The university's permanent campus is located in Gidan-Kwano on a 10,650-acre tract of land along the Minna – Kataeregi – Bida Road. It is a member of both the Association of Commonwealth Universities and the Association of African Universities. FUTMINNA students have created several types of equipment, such as solar air heaters.
Recommended: How to choose a career path for yourself
Conclusion
Education in Africa, particularly in Nigeria, has faced several obstacles in recent years. Maintaining good academic standards in Nigeria is challenging due to the country's political volatility. Academic strikes at Nigeria's universities have become more common, but some institutions in the continent's most populous country are beginning to live up to expectations.
Internal and external stakeholders must be involved in systematic transformation initiatives if the necessary improvements in university operations in Nigeria are to be achieved. To help enhance university education, the Nigerian government should adopt a strategy on how the private sector may help improve university education quality by actively participating in financial and physical facility development in Nigerian institutions.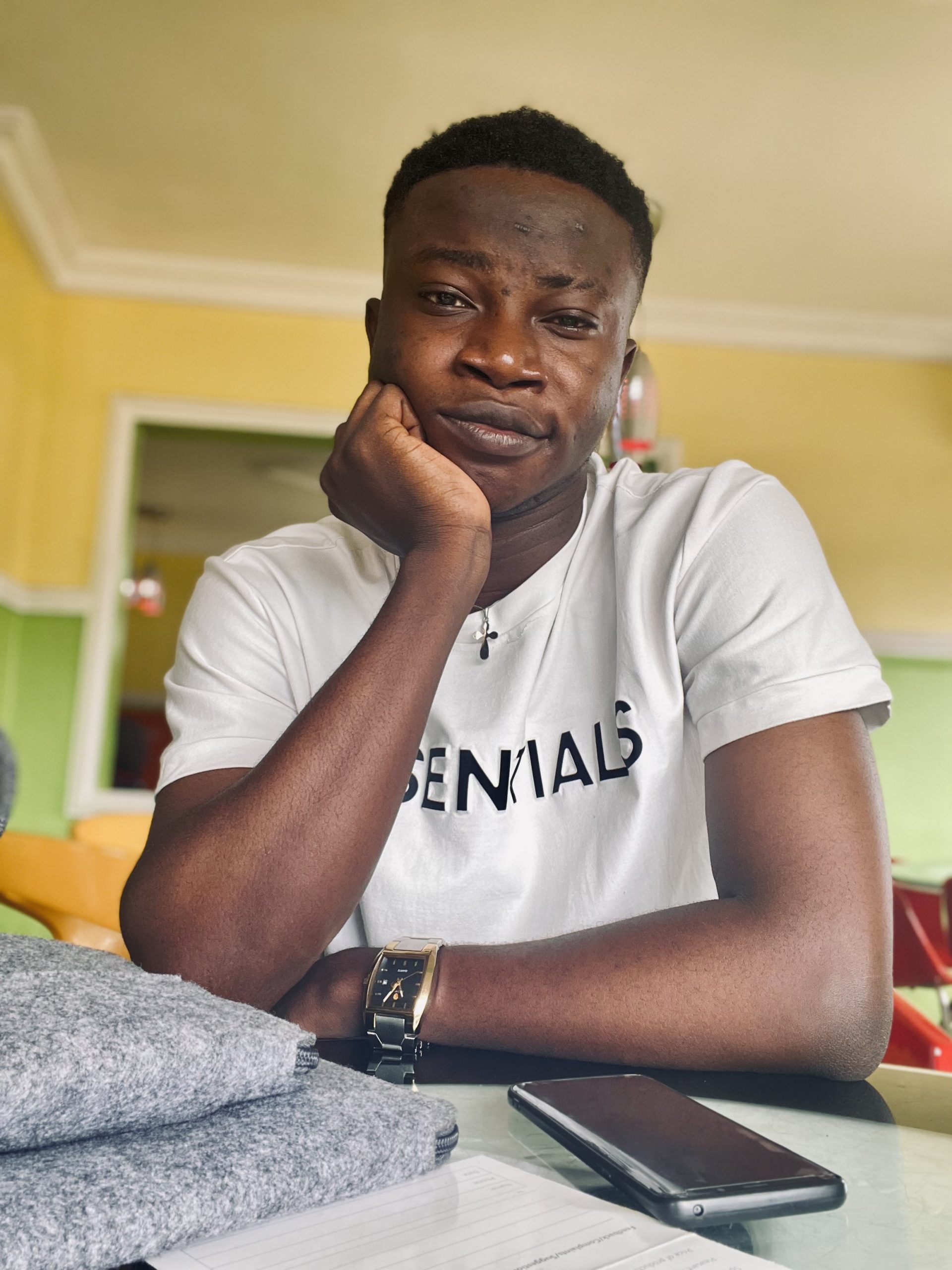 Edeh Samuel Chukwuemeka ACMC, is a Law Student and a Certified Mediator/Conciliator in Nigeria. He is also a Developer with knowledge in HTML, CSS, JS, PHP and React Native. Samuel is bent on changing the legal profession by building Web and Mobile Apps that will make legal research a lot easier.