Safest Cities In India: India is, without a doubt, the seventh largest country in the world in terms of land area. Pakistan, China, Nepal, Bhutan, Bangladesh, and Myanmar are among the nations with which this nation borders. The Prime Minister serves as the head of government and the President as the head of state of this federal parliamentary democratic republic.
India is renowned for its diverse classical music, dance, art, and literature, among other aspects of its rich cultural legacy. With a combination of industries, services, and agriculture, it has one of the greatest economies in the world. Its pharmaceutical, textile, automotive, and IT and software sectors are well-known, and its middle class is expanding. India does, however, also have to deal with issues like insecurity.
Like any other nation, India faces safety concerns. Nevertheless, some cities have put in place policies, including community involvement, sophisticated monitoring technologies, and strict law enforcement to guarantee citizens' safety and well-being.
Given that the crime rate is the total number of recorded crimes per million people annually, the safest cities are those with the lowest rates of crime overall. Additionally, these cities have a timely decline in the crime rate ratio. As a result, several Indian cities have made laudable efforts to put safety first and provide safe spaces for both locals and tourists. Before making a major relocation, it is crucial to choose the safest city in India. Particularly when you're young and moving out on your own.
Thus, the safest cities in India will be the focus of this essay.
Recommended: Smartest People In The World With High IQ
Safest And Crime free Cities In India
1. Kolkata: Kolkata is an innovative city that manages to preserve its traditional attractions. The largest city in the Indian state of West Bengal is this city, which also serves as its capital. About 4.5 million people live in Kolkata. Additionally, this city demonstrated that it is among the safest for women in all of India.  Kolkata is known as the "City of Joy" because of its vibrant culture and safety.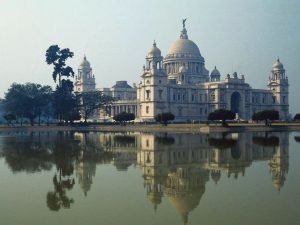 Kolkata is a city that offers a distinctive cultural experience by fusing modernity and heritage. It is a beloved home for its citizens and a fascinating travel destination due to its rich legacy, academic achievements, creative endeavors, and kind hospitality.
2. Hyderabad: When compared to other Indian cities, Hyderabad is reported to have a very high standard of living. The city has topped several rankings because it has active schools and curricula, little pollution, little crime, and high employment rates. Pearls and jewelry have long been associated with the city. It has earned the moniker "The City of Pearls" for ages as a major hub for pearl making and trade because of its numerous hidden gems.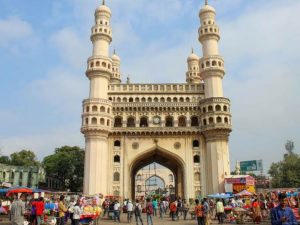 Located in southern India, Hyderabad is a thriving city. As the state's capital, it is a significant hub for history, culture, and technology in Telangana. The city is a haven for those who enjoy the outdoors; it is full of parks and trees, which reduces pollution.
Recommended: Countries With The Best Hackers In The World
3. Pune: Pune is a great spot to start your college career or your first job. It's recognized as the social center of Maharashtra. Pune is fast rising to the top of the list of cities most desired by working women because of its low crime rate.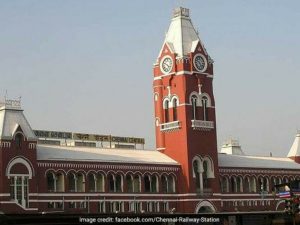 Pune is a city well-known for its abundance of educational options, sizable student body, and status as India's center for IT and technology. The city's industrial sector includes the engineering, pharmaceutical, and automotive industries, among others.
Pune boasts a flourishing cultural landscape that combines elements of the modern and the old. Additionally, it has a year-round agreeable climate with mild winters and temperate summers. With gorgeous hills all around it, the city provides quick access to vacation spots like Khandala, Lonavala, and Western Ghat
4. Mumbai: One of India's most populated cities and the nation's financial hub is Mumbai, formerly known as Bombay. Mumbai, a dynamic city with a diversified population, energetic energy, and a burgeoning film industry, is situated on Maharashtra's western coast. Mumbai has a rich historical background, and the city is full of architectural marvels that honor its cultural legacy and colonial past.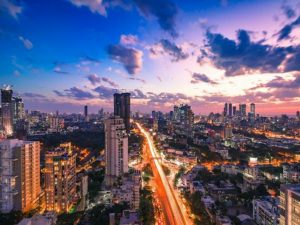 Mumbai has relatively low crime rates for one of the largest metropolises. Mumbai is dubbed the "city of dreams" and is not only the richest city in India but also among the richest in the entire globe.
Despite the sky-high rent in the city, this is a drawback you can live with if you have a fantastic job opportunity here. working women might feel comfortable there after hours. Even after midnight, it is simple to find stores and taxis there. It means that even if your employers require you to work long hours, you may still feel secure enough to return home at night.
Recommended: Best Countries To Migrate/Relocate To From Nigeria
5. Chennai: South Indian culture is quite prevalent in Chennai, whether it be in the form of architecture, dance, music, theatre, or sculpture. Primarily, though, it also has a low crime rate, which makes it a secure location for foreign lone travelers as well as visitors, including Indian ladies.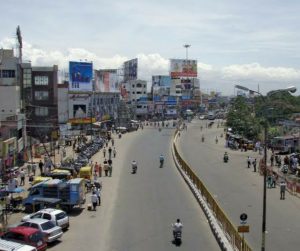 Situated on India's southeast coast, Chennai—formerly known as Madras—is a dynamic metropolis. The city is well-known for its classical Carnatic music, with several well-known performers and events. Several famous academic institutions, such as the University of Madras, are also located there. Together with famous hospitals and medical research centers, the city boasts a well-established healthcare infrastructure.
6. Bangalore: India's southern region is home to the vibrant city of Bangalore. Besides being the capital of the state of Karnataka, it is a significant center for innovation, education, and technology. Bangalore is a dynamic, multicultural city that combines the latest technology with its rich cultural legacy, top-notch educational system, and open green areas. Its vibrant environment and spirit of entrepreneurship continue to draw visitors from all walks of life, which supports its expansion and advancement.
Bangalore's fast-growing IT sector has earned it the moniker "Silicon Valley of India". The city is home to several international IT firms, startups, and academic institutions. Many creative start-ups in a variety of industries, including technology, e-commerce, and other fields, have been drawn to the city by its supportive community, accessible venture funding, and favorable ecosystem.
Recommended: Most Expensive Universities In The World
7. Surat: Surat, one of the largest centers for the cutting and polishing of diamonds in the world, is a city in the western Indian state of Gujarat. Surat boasts a vibrant culture that never gets old, from mouthwatering and exotic food to world-class museums. It has one of the lowest crime rates and the best security facilities, making it one of the best urban cities.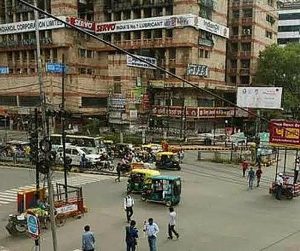 8. Tirupati: In India, Tirupati holds great significance. Tirupati is among the safest cities in India because of its well-run police force. The Indian state of Andhra Pradesh has the city of Tirupati in its Chittoor district.
It is well known for the Sri Venkateswara Temple, which is among the most respected and visited temples in India and is an important pilgrimage site. You will be able to take part in all of the festivals and street festivities here. More so, this lovely Indian city offers many attractions even outside of religious festivals.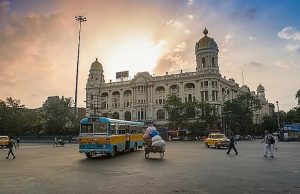 Recommended: Countries Where Teachers Are Paid the Most
Conclusion
These cities listed in the article are the safest in India because they have prioritized safety and created secure environments for their residents and visitors by putting in place efficient measures to uphold public order and improve security, although safety is a dynamic aspect that can be subject to individual perceptions and influence from various factors.
Nevertheless, when visiting or living in any Indian city, visitors and locals should exercise caution, abide by the laws of the area, and know about particular safety measures.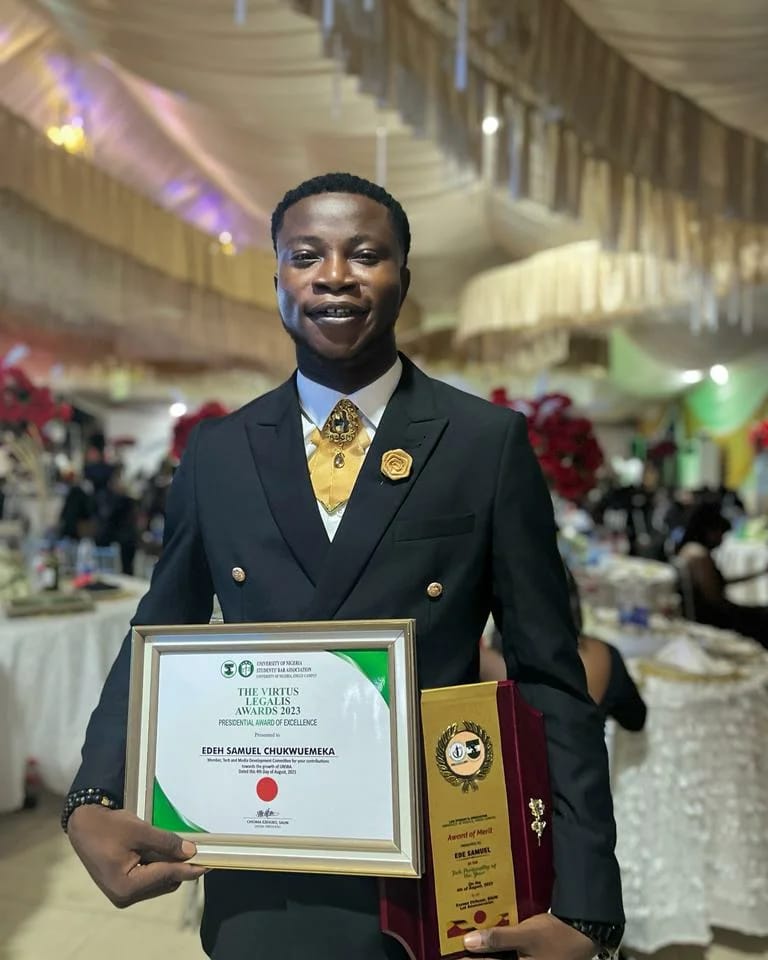 Edeh Samuel Chukwuemeka, ACMC, is a lawyer and a certified mediator/conciliator in Nigeria. He is also a developer with knowledge in various programming languages. Samuel is determined to leverage his skills in technology, SEO, and legal practice to revolutionize the legal profession worldwide by creating web and mobile applications that simplify legal research. Sam is also passionate about educating and providing valuable information to people.