How To Raise Money For Your Business In Nigeria: Raising capital for a firm is an important component of entrepreneurship, and Nigeria provides a variety of finance options for entrepreneurs. Nigeria's vibrant and fast rising economy provides chances for both domestic and foreign businesses. Navigating the fundraising landscape in Nigeria, on the other hand, requires knowledge of the available possibilities as well as a comprehension of the country's commercial climate.
In this post, we will look at several major tactics and resources that entrepreneurs in Nigeria may use to generate capital for their enterprises. Understanding these avenues will empower entrepreneurs to make informed decisions and increase their chances of securing the necessary funds to fuel their business growth in Nigeria, from traditional methods such as bank loans and angel investors to modern approaches such as crowdfunding and venture capital.
Recommended: Advantages And Disadvantages Of Being A Doctor
Ways To Raise Money For Your Business In Nigeria
1. Self-funding: Self-funding is when a person finances their own company. It is launching your firm with your funds and a little amount of operational money. Bootstrapping is another phrase for self-funding.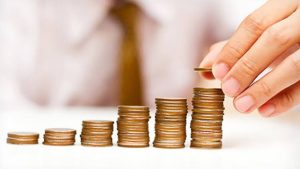 To effectively bootstrap your firm, you must first create a business plan with a defined revenue stream. You must carefully choose your squad. Choose team members with complimentary talents to save money on the cost of certain fundamental essential skills for your business's operation.
2. Angel investors: Angel investors are high-net-worth people who make early-stage investments in startups. These people are often wealthy and invest funds in a business in exchange for stock or convertible debt. Angel investors want better rates of return on investment than typical investment alternatives.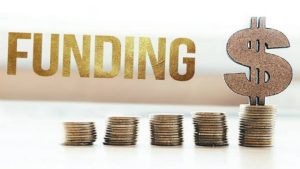 In addition, as compared to other lenders, the conditions of investing for angel investors are more favorable. They often invest in the entrepreneur who is launching the company rather than the feasibility of the firm. As a result, they value team strength.
Also read: Most Developed Countries In The World 2023: Top 12
3. Microfinance Banks: If your company lacks the resources to get a commercial bank loan, microfinance loans will be a feasible choice. Microfinance banks offer financial services to those who do not have access to traditional banking.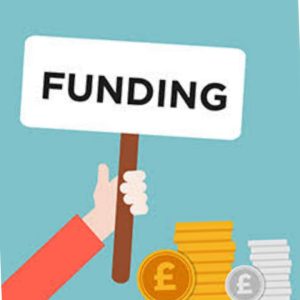 They provide people, groups, entrepreneurs, and organizations with credit and loans to help their businesses expand. Microfinance loans often have a higher interest rate and may be payable in tiny installments based on your contract conditions. Microfinance loans are more flexible and need less collateral than traditional commercial bank loans.
4. Bank Loans: This kind of company finance has been since time immemorial and is the first place most firms go for capital. Bank loans, in general, should not be your first port of call since they have stricter lending policies and payback arrangements.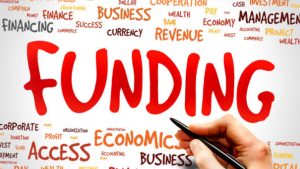 They also want collateral and a stringent payback plan. Regardless of their tight lending regulations, if your alternatives are limited, you may contact them for a business loan. A commercial bank will demand your personal and company financial details to receive a loan. They will also want collateral from you in order to guarantee and secure the loan.
See also: Differences Between Home and House
5. Government Grants: In most countries, the government seems to be interested in small and medium-sized businesses, as well as startups. The Nigerian government has shown its support for the country's startups. Grants are one of the ways they help small companies. A government grant is a monetary reward granted to small company owners by the government.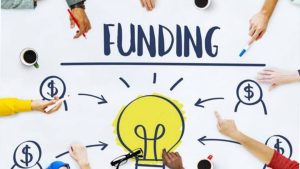 The government focuses on industries that have the potential to affect the country's economic stability. Grants are not returned, but they may be tracked.
There are several government grants for startups, including the Federal Government Grants for Agriculture, the National Institutes of Health, the Cyber Tipline Grant, the Bank of Industry, Youwin Connect Nigeria, the Federal Government Grant Application from the World Bank, the Federal Government Social Intervention Fund, and many others.
6. Venture capitalist (VC): A venture capitalist (VC) is a private equity investor who makes cash available for investment in firms or startups with strong growth potential in return for an ownership share. Venture capitalists are often founded via limited partnerships in which participants participate in the VC fund.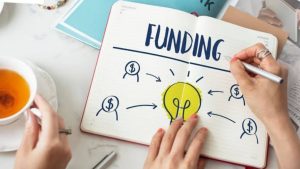 They then form an investing committee to make investment decisions on their behalf. Before investing in a business, venture capitalists consider the management team, market size, and a product with a significant competitive edge. Because most venture capitalists are experienced entrepreneurs, they will hunt for opportunities in sectors they are acquainted with. Venture capitalists do not invest in early stage firms; rather, they invest in startups that are on the verge of commercializing their ideas. They put their money into buying a controlling position in the firm, nurturing it, and then looking for a method to cash out significantly.
Recommended: How to Introduce Yourself Professionally (with Examples)
7. Startup Incubator/Accelerator: Acceleration programs are designed for businesses who are in the process of bringing their product offering to market.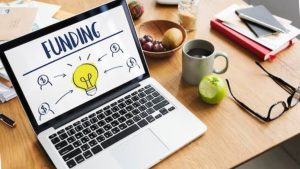 Incubation programs provided by hubs target early-stage enterprises that are still developing and updating their MVP. Many hubs provide incubation and acceleration programs. They provide office space, mentoring, and assistance to businesses at various stages of development. Their major purpose is to get these companies ready for funding from angel investors or venture capitalists.
8. Crowdfunding: Crowdfunding allows you to reach a large number of people via social media or crowdfunding platforms such as Naijafund, fundanenterprise, and others.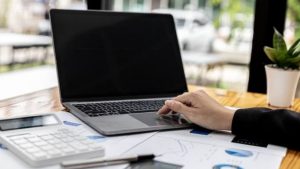 Crowdfunding is a new approach for entrepreneurs to receive capital. It allows a huge number of people to fund a new company initiative. Although it is a solid source of income, it is only used after you have exhausted all other personal choices, such as savings or family help.
Also read: Salary of Medical doctors in USA 2023: See How Much US Doctors Earn
9. Strategic Partnerships: If you have a concept for a company that has potential to be successful, you may want to look for a co-founder or partner who already has finances to invest in the idea.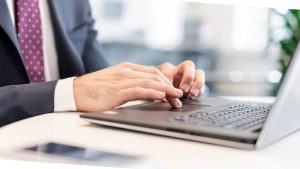 Either the partner may choose to remain uninvolved in the day-to-day operations of the firm and function as a "silent partner," or they might decide to get actively engaged in those operations and operate as a "active partner."
10. Peer-to-Peer Lending: Peer-to-Peer Lending, often known as P2P Lending, is a kind of lending in which borrowers have the ability to borrow directly from investors (also known as lenders). P2P websites are what made it possible to complete the transaction.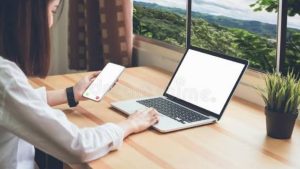 One such method for funding your company is known as peer-to-peer lending, or P2P for short. Individuals may receive loans directly from one another via a practice known as peer-to-peer (P2P) lending. This kind of funding removes the need for financial institutions to act in the role of intermediaries. There are a few different names for peer-to-peer lending, including social lending and crowdlending. The applicant's creditworthiness is the primary factor that determines the interest rate offered.
See also: How Many Years Does it Take to Study Medicine in Nigeria? Answered
In conclusion, Raising funds for your company in Nigeria might be difficult, but it is surely doable with the appropriate attitude and awareness of available choices. This conclusion emphasizes that Nigerian entrepreneurs have access to a range of financial sources. Building a sound business strategy, developing a solid network, and exhibiting a clear vision for development, on the other hand, are critical components that may considerably boost the odds of successfully acquiring financing.
Entrepreneurs may get the financial resources they need to take their enterprises ahead and contribute to the country's lively and growing entrepreneurial landscape by employing these techniques and knowing the particular characteristics of the Nigerian business climate.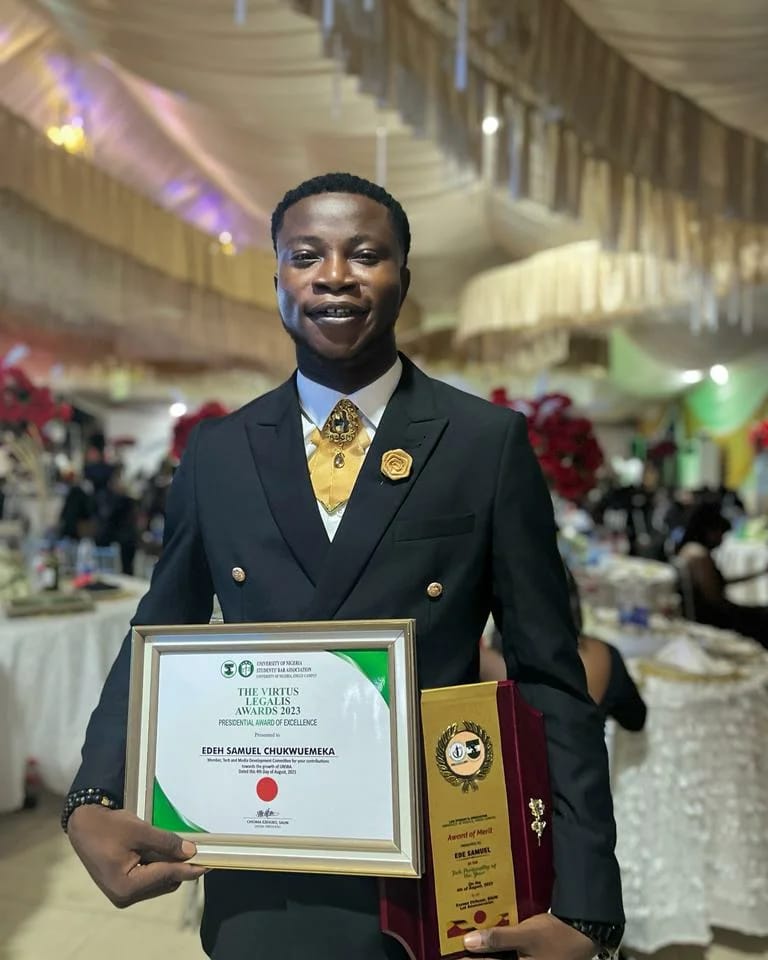 Edeh Samuel Chukwuemeka, ACMC, is a lawyer and a certified mediator/conciliator in Nigeria. He is also a developer with knowledge in various programming languages. Samuel is determined to leverage his skills in technology, SEO, and legal practice to revolutionize the legal profession worldwide by creating web and mobile applications that simplify legal research. Sam is also passionate about educating and providing valuable information to people.