How many years does it take to study Medicine in Nigeria: Medicine is one of the most sought after courses by Admission seekers and university aspirants in Nigeria and as the time for writing Jamb and applying for admission into a tertiary institution in Nigeria is here again, thousands of people are hopeful of gaining admission to study medicine, but only a few know the intricate of studying medicine in Nigeria.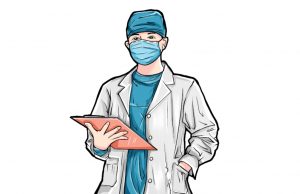 For this purpose we shall consider in this article the process of studying medicine in Nigeria, how long it takes to study medicine, and the reason why thousands of people each year desire to study medicine.
Recommended: Countries with the Best Doctors in the World 2022
Why Do People Want To Study Medicine?
The thousands of admission hopeful desirous to study medicine is based on a multiplicity of reasons and individual peculiarities such as:
a. It is Respected: Human beings crave for respect and one of the reasons why some science students choose medicine as their preferred course of study is because medicine is the most respected science course and one of the most respected profession in the world.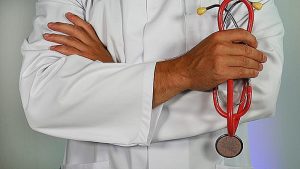 b. The Profession is Lucrative: As Humans we all want to study, graduate, get a job and take care of ourselves and families, and getting a lucrative job will help us with the later. Thus, some people consider studying medicine because it is a lucrative profession and it will open other career opportunities which we can leverage on.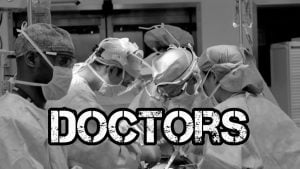 c. Passion: Above all, Passion is the ultimate decider on why most people want to study medicine. You definitely cannot study medicine if you are not passionate about it because the difficulty of the course will outride your mere desire to study the course in the long run and only your passion to study the course will hold you firm when that time comes.
Hence, passion is an important factor and determinant of why people desire to study medicine.
Also see: Advantages and Disadvantages of being a leader
d. Making Impact: Many young people believe that by becoming a Medical practitioner, they will be able to make impact in the society through saving lives and bringing in new lives into the world.
This desire by people births the dream into their heart and they materialize this dream by enrolling to study medicine.
e. Skill: When growing up you will be able to detect your strengths and weakness. Understanding your strengths and weakness helps influence your career choice. Thus, when an individual is well skilled in core science subjects and is passionate about the Medical field, this will influence the decision of such an individual to study Medicine.
These and other personal factors majorly accounts for why most people desire to study medicine. But have you ever wondered what is the process of studying Medicine in Nigeria?
Recommended: Most Lucrative Fields of Law to study
Process of Studying Medicine in Nigeria
The following are the step by step procedure of studying Medicine and becoming a Medical professional in Nigeria:
1. PASSING YOUR EXTERNAL EXAMINATION: As a Secondary school student who desires to study medicine as a profession in Nigeria, the first step you must take is to pass your external examination.
By external examination I'm referring to your Jamb, Waec, Neco, and the entrance examination of your desired institution of study.
For your Jamb you need to undertake your core science subjects which are: Chemistry, Biology, English Language, and Physics and you are required to score an aggregate of above 200 in these subjects to be able to be considered fit to study Medicine in Nigeria.
For Waec which is West Africa Senior Secondary Certificate Examination you need to get at least a credit pass in Mathematics, English Language, Biology, Chemistry, Physics, and Civic Education. Then in case you don't make all your papers in your Waec, you may use your Neco result and the same credit pass requirement is still applicable here.
Passing all necessary external examinations will enable you to gain admission into your desired University to study your desired course; Medicine and Surgery.
Also see: How to Think and Argue Like a Lawyer
2. UNDERGOING UNDERGRADUATE PROGRAM: After gaining Admission into any accredited University to study medicine, you are to undergo your undergraduate studies in Medicine and this undergraduate studies normally lasts for six years.
Your First year which is your 100 Level you will be taught basic sciences and practical courses on the subjects you did in Secondary School such as Chemistry, Physics, and Biology. You will also take courses on Zoology and General studies.
After your 100 Level, you will undergo your Pre-clinical program which is from 200 – 300 level, a period wherein you will learn pure medical courses such as human anatomy, gross anatomy, physiology, histology, embryology, and Biochemistry. After undergoing these pure Medical courses in your 300 level you will sit for your 2nd M.B.B.S examination which is a combination of what you have done in this preclinical period of 200 – 300 Level.
Upon passing your 2nd M.B.B.S examination, you will begin your Clinical which is from 400 – 600 level. During this period of clinical you will be taught only core medical courses such as Pharmacology, Microbiology, Pathology, Gynecology, Psychiatry, Obstetrics, amongst other core clinical courses. You will also undergo clinical postings to improve the practical aspect of these teachings, and you will write M.B.B.S examination each year.
Upon undergoing your Basic sciences, pre clinical, and clinical and passing all your examinations in that period you will be awarded a Bachelor of Medicine, Bachelor of Surgery (M.B.BS) degree and you will be inducted into the Medical profession as well as will be given the license to practice as a Medical Doctor anywhere in Nigeria and beyond.
Recommended: Why most programmers are single: 10 Reasons
3. HOUSEMANSHIP: After completing your Six years degree undergraduate studies you will be required to undergo a one year compulsory housemanship at any Medical and Dental Council of Nigeria (MCDN) hospital of your choice.
This Housemanship otherwise known as Internship offers you as a newly inducted Medical Doctor the opportunity to practice what you have learnt during your undergraduate studies under the surveillance of a sound Medical Practitioner.
This Housemanship program is compulsory and lasts for only a year after which you will undergo your Youth Service.
Recommended: Differences Between Being Smart And Intelligent
4. YOUTH SERVICE: After completing your Housemanship, the next step is to enroll for the National Youth Service Corps otherwise known as NYSC which is compulsory for every citizen and graduate in Nigeria. This program lasts for a minimum of 7 months and does not exceed a year, after which you may now practice at any hospital or your desired work place as a Medical Doctor. Likewise you may choose to specialize in a particular area of Medicine.
Specialization requires you to undergo a special training in a particular branch of Medicine, and this training may last for a minimum of eight (8) months and could last for two years depending on your desired area of specialization.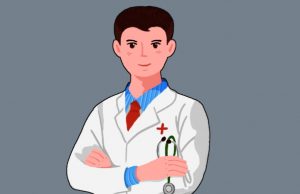 RECOMMENDED: Differences Between Being Rich And Being Wealthy
How Long Does It Take To Study Medicine in Nigeria?
In general, it is important to note that normally it takes 7 years plus a year of NYSC to completely study Medicine in Nigeria. This time frame could be more only if you are in a Federal University in Nigeria which is usually affected by persistent ASUU strike or if you intend to specialize in a particular area of Medicine.
I trust this Article has perfectly answered your question on how long it takes to study Medicine in Nigeria.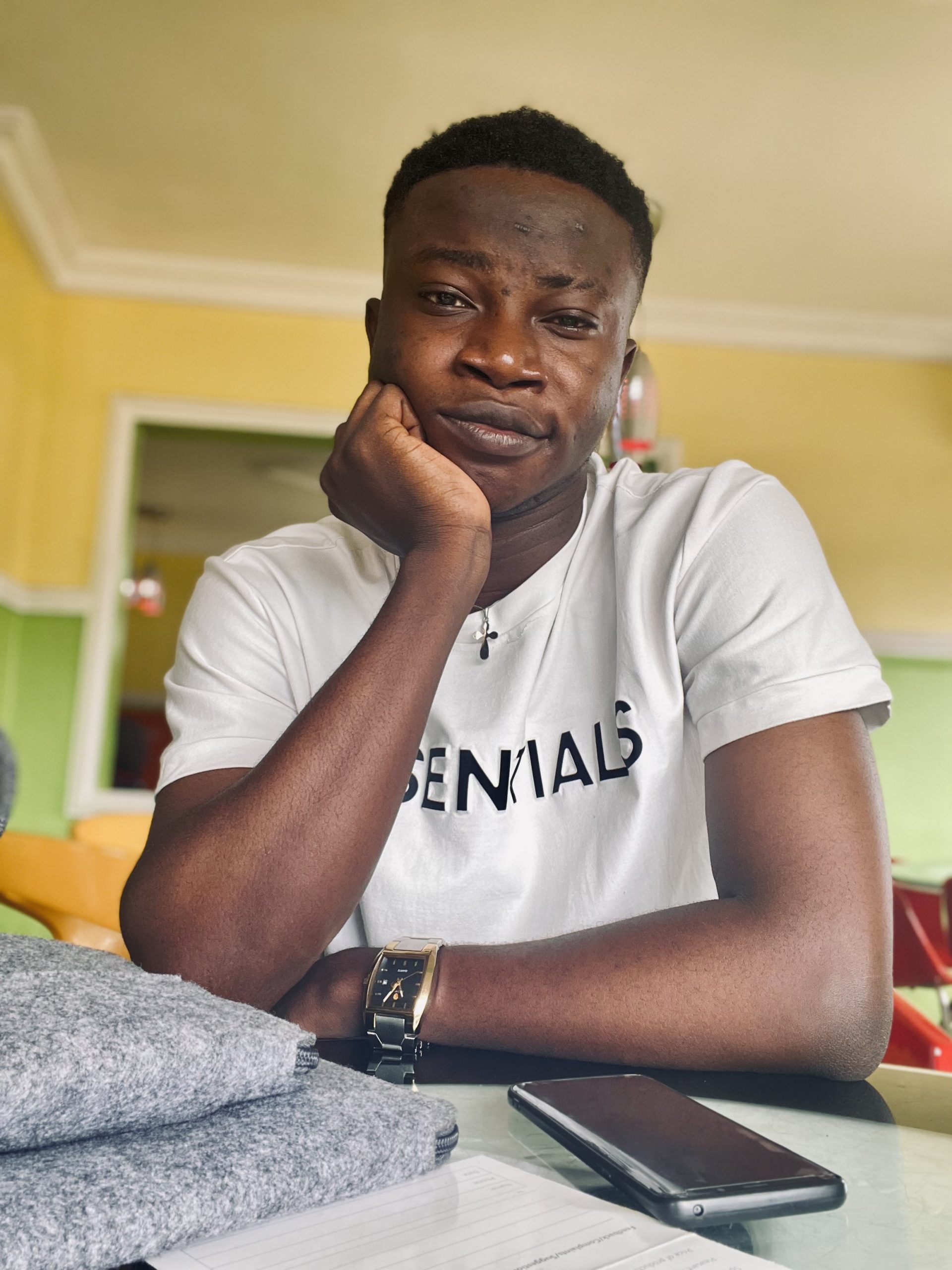 Edeh Samuel Chukwuemeka ACMC, is a Law Student and a Certified Mediator/Conciliator in Nigeria. He is also a Developer with knowledge in HTML, CSS, JS, PHP and React Native. Samuel is bent on changing the legal profession by building Web and Mobile Apps that will make legal research a lot easier.