Most beautiful national parks in the world: The first National Park was established in 1872 when US President Ulysses S. Grant signed an agreement creating Yellowstone National Park in Montana and Wyoming. It was designated as a public park or recreational area for the use and enjoyment of the general public and set aside. The concept caught on fast, and now there are more than 1,000 national parks in more than 100 countries, guarding locations with breathtaking natural beauty, geographic wonders, and distinctive flora and fauna that are accessible to the general public and unaltered by man.
The top national parks in the world display how beautiful this planet truly is, from famous focal points to hard-to-find stunners. It's never a bad thing to get back in touch with nature, and national parks provide the ideal setting for doing so. Here are our top picks for the most stunning National Parks on earth.
Recommended: How to Achieve Financial Freedom/Independence at a Young Age
Top 8 Most beautiful National Parks In The World
1. Torres Del Pain National Park, Chile: The 12th district of Magallanes in Chile is where the Torres del Paine National Park is situated. It is one of the most pristine places in the world and was named a biosphere reserve by UNESCO in 1978. Its remarkable natural features include vertical granite peaks, vast ice rivers, windswept plains, and a native beech forest that is home to guanacos, foxes, and pumas.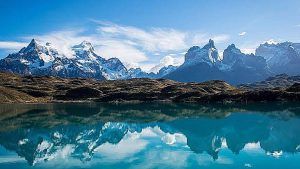 Here, multiday hikes are typical. Nevertheless, anybody may enjoy the park's most noteworthy features by just driving about, albeit some effort will be required to reach the most stunning viewpoints. Be sure to catch the sunrise, when the horns of the Torres del Paine Massif first become purple and then turn scarlet.
2. Namib-Naukluft National Park, Namibia: Namibia is not the place to get lost because it is one of the least populous nations in the world. But it's a favourite vacation spot for people who appreciate animal viewing and unparalleled natural splendor.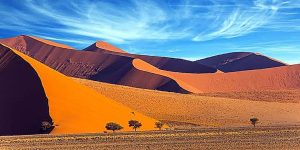 Nowhere is this more apparent than at the Namib-Naukluft National Park, Africa's largest wildlife reserve, which includes a portion of the Namib Desert, often regarded as the oldest desert in the world, and the Naukluft mountain range. The park's most impressive regions are Sossusvlei and Deadvlei, which include surreal landscapes with black tree skeletons and red-colored dunes that are among the tallest in the world (the tallest being the one known as Big Daddy, which is around 380 m or 124 feet high).
Recommended: How To Know An Extrovert: 13 Signs
3. Glacier National Park, Usa: The Glacier National Park wilderness region encompasses one million acres in Montana as well as the Canadian provinces of British Columbia and Alberta. The Park, which should not be confused with Glacier Bay National Park in Alaska, was founded in 1910.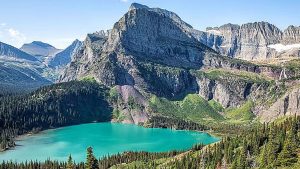 The objective was to protect its untouched woods, alpine meadows, rough mountains, glacially sculpted valleys, and magnificent lakes. Its various environments are home to thriving species of grizzly and black bears, mountain goats, bighorn sheep, moose, wolverines, wolves, and mountain lions. Glacier is a hiker's paradise for intrepid tourists looking for wildness and seclusion with more than 740 miles (1200 km) of trails.
4. Serengeti National park, Tanzania: The most well-known and oldest National Park in Tanzania is also a UNESCO World Heritage Site, and it was just named the seventh wonder of the world. The Great Migration, an annual journey of 1.5 million wildebeest and 200,000 zebras across 1,200 miles of the Serengeti, is what makes it so well-known. The animals are pursuing the rains in a struggle for survival while being preyed upon by an unbelievable number of predators.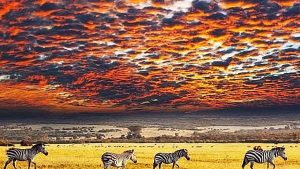 When you visit the region during the right time of year, such as in June during the annual migration north or in February during the brief population explosion that results in more than 8,000 calves being born every day, your chances of seeing a kill are fairly high. During these times, 40 km (25 mile) long columns of animals plunge through crocodile-infested waters.
5. Yosemite National park, Usa: Yosemite, a park in California, was one of the first to be protected in 1864 and is now a UNESCO World Heritage site. Yosemite Valley, the main attraction of the park, is flanked by towering granite mountains, lush pine forests, and magnificent waterfalls.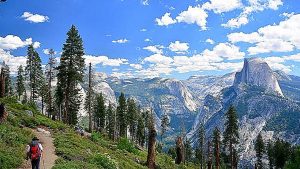 But Yosemite National Park is so much more than simply a large valley with waterfalls; it also has deep valleys, expansive meadows, old gigantic sequoias, and more than 800 miles (1300 km) of breathtaking walks. No of the season, the park has a special allure: spring delivers flowing waterfalls, summer allows for engaging in all outdoor activities, and fall boasts brilliant foliage
Recommended: Advantages And Disadvantages Of Being Tall
6. Fiordland National Park, New Zealand:  On the Southern Island of New Zealand, the greater Te Whipounamu wilderness, a UNESCO World Heritage Area, includes the 1952-founded Fiordland National Park. Fiordland National Park, which spans 1.2 million hectares, is home to lush rainforests, immaculate rivers, clear lakes, mighty cliffs, snow-capped summits, majestic ice-carved fiords, and unusual flora and fauna that have existed since Gondwanaland, the supercontinent that once included New Zealand.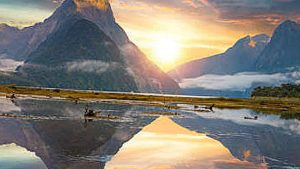 The vista is breathtaking even on the regular wet days, when entire valley walls transform into rumbling waterfalls. Highlight is the breathtaking Milford Sound with Mitre Peak, one of New Zealand's most photographed summits standing 1692 meters (5551 feet) above sea level.
7. Yellowstone National park, Usa: As the world's first national park, Yellowstone was created in 1872 with the goal of conserving the vast majority of the planet's geysers as well as other thermal wonders that contribute to a surreal environment of steam, bubble, and boiling mud. Yellowstone's enormous wildness, which is mostly in the northwest corner of Wyoming and stretches into Montana and Idaho, is home to mountain ranges, lakes, waterfalls, and geological marvels like the Grand Canyon of the Yellowstone River. Just south of Yellowstone, at Grand Teton National Park, is even more breathtaking beauty.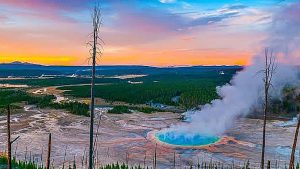 The majority of visitors come to Yellowstone primarily to take in the incredible wildlife, which includes grizzly and black bears, bison, bighorn sheep, elk, and moose that wander the mountains and valleys.
8. Corcovado National Park, Costa Rica: Its old-growth wet forests, cloud forests, mangrove swamps, and desolate beaches make the Corcovado National Park on the Osa Peninsula in Costa Rica's southwest one of the planet's most intensely biological locations. Tropical fauna, including Red Macaws, tapirs, quetzals, red-eyed tree frogs, boa constrictor boas, and numerous types of monkeys, is abundant in the Serena Ranger Station area of this national park.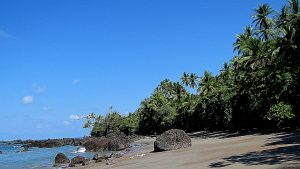 If you see a mountain lion or a jaguar hunting turtles, come across a tapir on the beach, come across a herd of sainos, or see a bull shark's fins as it enters a river along the shore, consider yourself exceedingly lucky.
Recommended: Advantages and Disadvantages of centralization
Conclusion: The most diversified ecosystems, enchanted scenery, and extraordinary species are protected by national parks. And there are many ways to discover these captivating natural areas, from the highest peaks to the deepest valleys, and all in between. You have an option between going on a walk, mountain biking, rock climbing, or even kayaking. There is a national park experience waiting for you, whether you want to explore Indonesia in quest of the endangered Komodo dragon, walk the glacial peaks of Patagonia, search for three-toed sloths in Costa Rica, or travel to Costa Rica.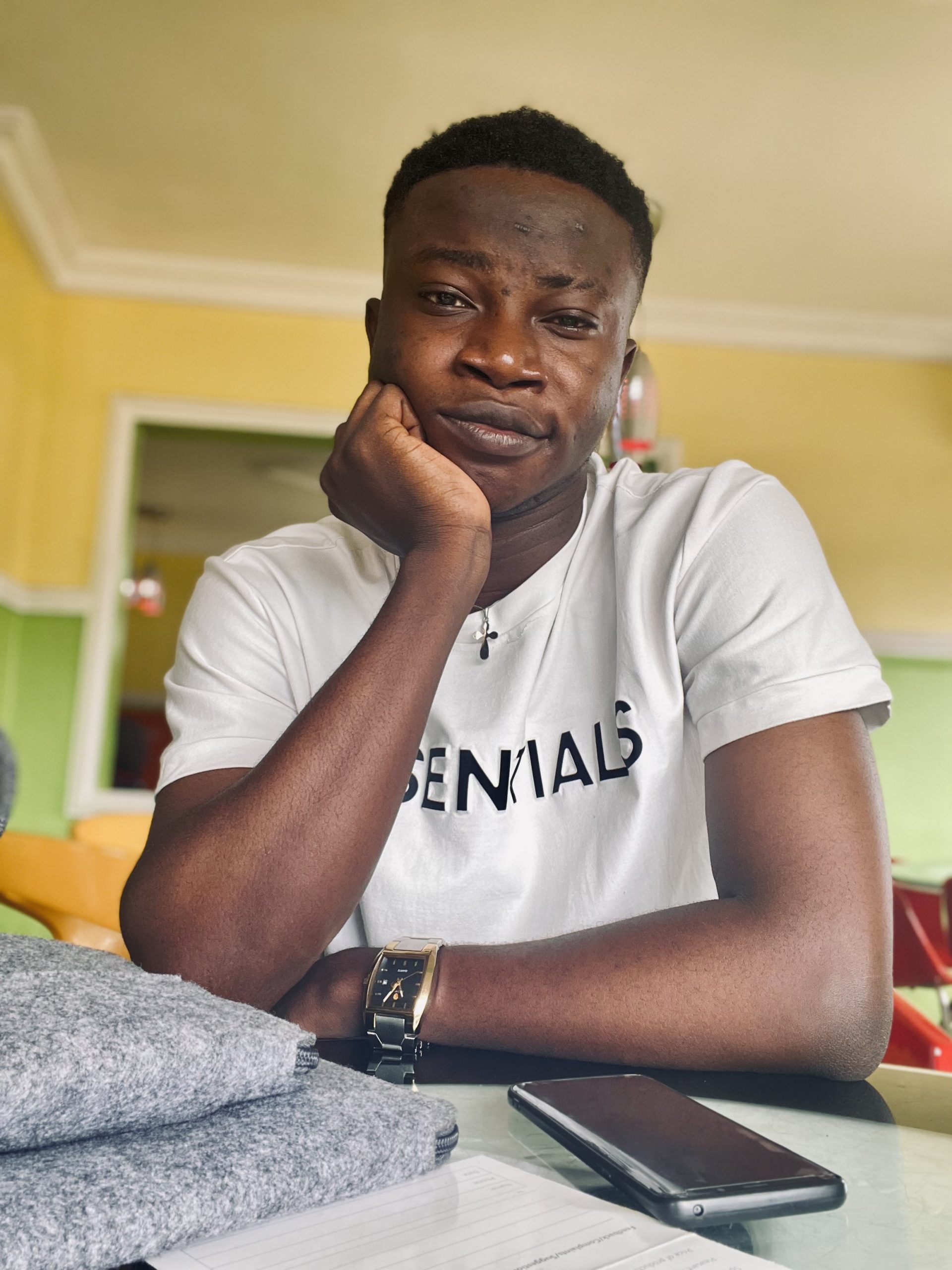 Edeh Samuel Chukwuemeka ACMC, is a Law Student and a Certified Mediator/Conciliator in Nigeria. He is also a Developer with knowledge in HTML, CSS, JS, PHP and React Native. Samuel is bent on changing the legal profession by building Web and Mobile Apps that will make legal research a lot easier.