Most Powerful DC Characters: For decades, fans have been enthralled by the DC Universe, a large and diverse fictitious environment. It's a colourful tapestry of superheroes, supervillains, cosmic entities, and regular people with remarkable powers or facing extraordinary problems. From Gotham City's streets to the depths of space, the DC Universe has a varied cast of characters that have become iconic emblems of heroism, justice, and villainy.
The rich mythology of the DC Universe serves as a canvas for epic storylines that explore themes of courage, sacrifice, redemption, and the intricacies of the human condition. Whether it's personal wars waged by characters like Batman or cosmic confrontations involving god-like beings like Darkseid, the DC Universe provides a varied spectrum of themes that appeal to audiences of all ages.
Recommended: Best Websites To Download anime 
Top 10 Strongest/Most Powerful DC Characters
1. Superman: DC Comics' most powerful character, Kal-El or Clark Kent, is Superman. Superman, a Kryptonian extraterrestrial, is practically invincible and a symbol of hope and justice. Superman's greatest strength. He can lift and move massive things, destroy buildings, and defeat the strongest opponents. Superman is one of DC's strongest creatures. Superman is fast, agile, and strong. He can sprint faster than sound and outrun gunshots. He can execute acrobatics, evade assaults, and respond quickly due to his agility.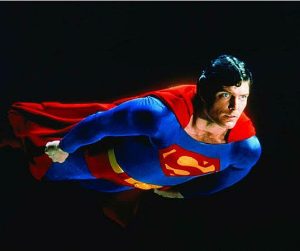 Superman can absorb massive physical punishment. His skin resists bullets, explosives, and most harm. He is immune to harsh heat and cold. Superman can fly. He soars gracefully and quickly using strength and Earth's gravitational pull. His flying provides him an edge in warfare and lets him cover long distances quickly.
2. Darkseid: DC Comics' most powerful and terrifying villain is Darkseid. He rules Apokolips and poses a major danger to DC superheroes and the cosmos. The Omega Force, a primordial energy source, gives Darkseid godlike powers. His Omega Beams may disintegrate or transfer objects across long distances.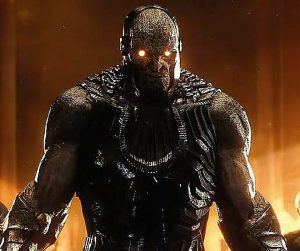 These lasers can dodge barriers and hit their targets. Darkseid is strong. He has Superman-like strength. Darkseid can defeat even the toughest opponents, smash buildings, and fight with a force few can endure.
Recommended: How to earn money with dancing skills
3. Wonder Woman: Diana Prince, better known as Wonder Woman, is a formidable DC Comics heroine. Wonder Woman's superhuman skills, supernatural weaponry, and rigorous combat training make her a powerful fighter. Wonder Woman's greatest strength is superhuman. She can lift massive weights, defeat opponents, and deal terrible blows. Her strength lets her fight superpowered opponents and endure tremendous strikes.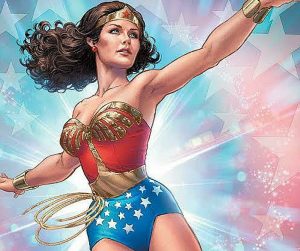 Wonder Woman is strong, agile, and quick. She can move at extraordinary speeds, respond rapidly to dangers, and do acrobatics. Her quickness lets her escape strikes and strike quickly. Wonder Woman can fly and go far. This talent lets her fight from the air and move quickly.
4. Anti-Monitor: DC Comics' most powerful and destructive figure is Anti-Monitor. He has threatened the whole universe and challenged the strongest superheroes as a formidable cosmic creature. The Anti-Monitor arose from the antimatter cosmos at the beginning of time, intending to swallow all positive matter. He wants to kill everyone and rewrite reality. The Anti-Monitor's cosmic might is powerful.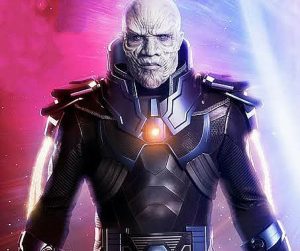 He can defeat even the toughest DC characters with his near-infinite strength. He can easily demolish worlds and galaxies with his might. His powerful bolts may destroy everything in their path. The Anti-Monitor can also absorb and control massive energy. He can harness antimatter energy into devastating assaults or boost his strengths. Energy manipulation makes him a terrifying foe, capable of unleashing inconceivable powers.
Recommended: Countries With The Most Billionaires In The world
5. Shazam: Formerly Captain Marvel, Shazam is one of the most powerful DC Comics heroes. Shazam gives the character his powers. Billy Batson becomes the superhero Shazam when he says "Shazam," obtaining amazing abilities.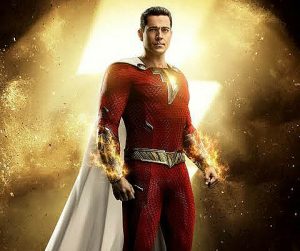 Six ancient mythical characters provide Shazam his powers: Mercury's speed, Achilles' bravery, Zeus' might, Atlas' endurance, Hercules' strength, and Solomon's wisdom. These abilities make Shazam powerful. He can fly, is strong, can resist and recover from massive injury, and has magical talents. He may also boost his abilities by using magic or absorbing energy.
6. Batman: Despite lacking superpowers, Batman is one of the most powerful DC Comics heroes. His intelligence, investigative skills, physical strength, and unshakable dedication to justice give him power. Batman is smartest. He's a genius investigator and strategist. Batman's intellect lets him analyse difficult circumstances, unearth hidden truths, and outthink his opponents. He can outwit even the toughest opponents with his sophisticated methods and contingencies.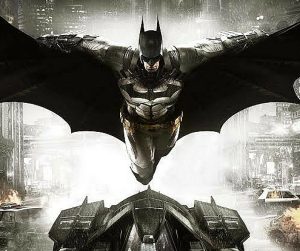 Batman's brain and physique are flawless. He is an unbeatable hand-to-hand fighter due to his martial arts expertise. His superhuman strength, speed, agility, and reflexes allow him to fight superpowered opponents. Batman's fighting skills, vision, and ability to exploit flaws make him a dangerous opponent. Batman is also a gadget whiz. His utility belt has batarangs, smoke pellets, grappling hooks, and other customised equipment. His forensic science and cutting-edge technologies enable him to investigate crimes, acquire evidence, and navigate tough terrain.
Recommended: Advantages and Disadvantages of social media on students
7. Superboy-Prime (Kal-El/Clark Kent): One of DC Comics' most powerful heroes. Superboy-Prime, from Earth-Prime, a world without superheroes, is stronger than Superman. Superboy-Prime has Kryptonian strength, speed, agility, durability, and flight. He can move heavenly planets, rip through most materials, and unleash terrible strikes.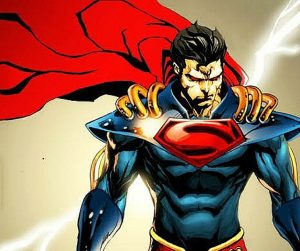 He can respond instantly and move at supersonic speeds due to his invulnerability. Superboy-Prime's special link to Earth-Prime's "yellow" sun boosts his abilities beyond compare. He is significantly stronger than other Supermen due to sun energy absorption. He is one of the few DC characters who can match up with the most powerful. Superboy-Prime's heat vision, strong energy beams from his eyes, is one of his most noteworthy powers. His heat vision can pierce through practically anything, even superheroes, ignite items, and unleash lethal energy blasts.
8. Doctor Fate: Doctor Fate is one of DC Comics' most powerful characters. Each Doctor Fate has had great magical powers and defended order and balance in the DC world. The Helmet of Fate powers Doctor Fate. Nabu, a thousand-year-old Lord of Order, is in this supernatural helmet. Doctor Fate becomes Nabu's vessel when a deserving person wears the helmet. Doctor Fate is a magician. As the DC universe's Sorcerer Supreme, he can control reality, elements, and mystical forces with his spells and enchantments.
Doctor Fate can cast spells, build energy constructs, control time and space, heal wounds, and transform materials. Doctor Fate has superhuman strength, durability, and agility. He can fight superhuman opponents and endure strong strikes while wearing the Helmet of Fate. His magical and physical abilities make him a strong opponent in magical and physical battles.
Recommended: How To Build Emotional Connection With A Woman
9. Flash: Barry Allen's Flash is one of DC Comics' most powerful heroes. As the quickest man alive, his incredible speed and talents make him a fearsome opponent. Barry Allen got his talents from a lightning strike and crime lab ingredients. This experience gave him superhuman speed and cognition. The Speed Force, a mysterious energy source beyond space and time, powers him.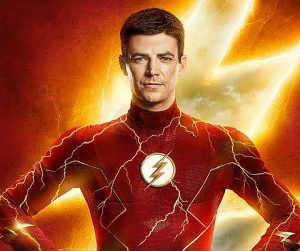 Speed makes the Flash strong. He generates massive kinetic energy by moving fast. He can use this energy to punch even the toughest DC heroes. He can also provide items and people momentary super-speed. Flash can also time travel. He may cross time by running rapidly. This power can change DC history.
10. Cyborg: Cyborg is a strong DC Comics superhero. Cyborg, originally known as Victor Stone, was created by writer Marv Wolfman and artist George Pérez in 1980. He is now a Justice League legend.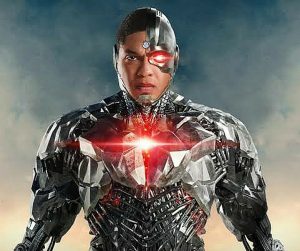 Cyborg's strength comes from combining superior technology and human physiology. Dr. Silas Stone saved Victor Stone's life after a horrible accident. Victor became a cyborg after these improvements. Cyborg's cybernetic interface lets him converse with many technologies. He can hack practically any electrical gadget with this talent. Cyborgs can access information, bypass security, and operate powerful equipment and robots. Cybernetic improvements give Cyborg extraordinary strength and endurance. His artificial limbs can carry huge stuff and fight fiercely. He can also withstand gunshots and energy blasts due to his endurance.
Recommended: Oldest Banks in The World 
In conclusion, the DC Universe is an enthralling and vast environment populated with a wide array of characters ranging from legendary superheroes to terrifying supervillains. From Superman's and Wonder Woman's superhuman skills to the bright brains of Batman and Lex Luthor, the DC Universe demonstrates the limitless potential of human and alien abilities. These figures have become iconic representations of valour, justice, and the continuing battle between good and evil.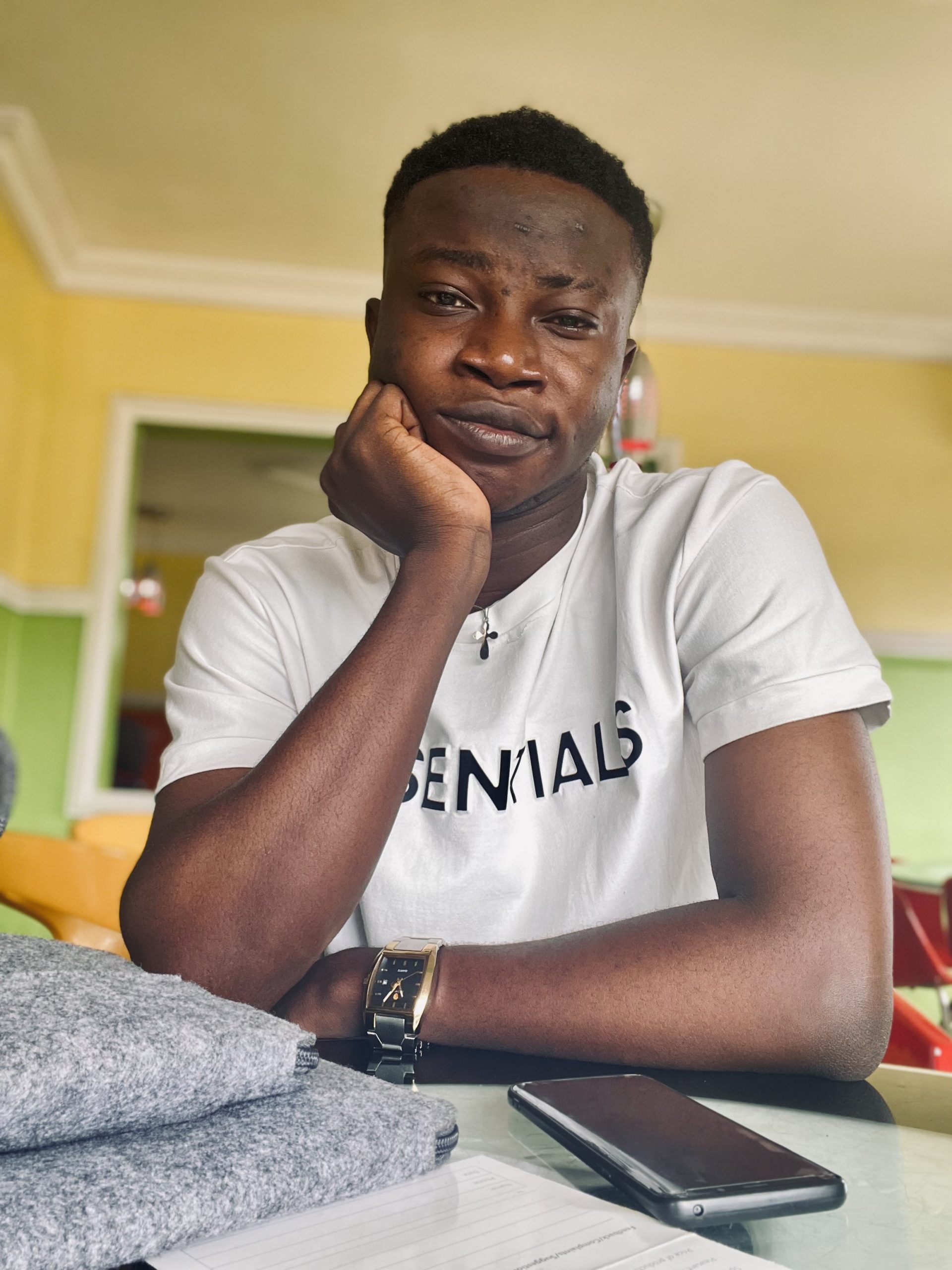 Edeh Samuel Chukwuemeka ACMC, is a Law Student and a Certified Mediator/Conciliator in Nigeria. He is also a Developer with knowledge in HTML, CSS, JS, PHP and React Native. Samuel is bent on changing the legal profession by building Web and Mobile Apps that will make legal research a lot easier.