Best multiplayer games for iphone: Games are a staple in every day life. They are played for different reasons and in different places. They also come in different packages such as console, laptop, PC and mobile. Our focus today is on mobile phones, specifically Iphones. No one is stranger to Iphones and their mass appeal in today's market. With such a wide customer base.
The games available to play have also become a concern to avid gamers. This article aims to explore this topic. Below is list of some of the best multiplayer games available on Iphone along with a brief description.
Recommended: Most Technology Advanced Countries In The World 2024
Top 10 Most Popular And Best Multiplayer iOS Games
10. UNO: Chances are you are not a stranger to this humorously competitive card game. Your parents and possibly your grandparents played it at one point, just like you. One of the best games to play with friends is the traditional card game based on strategy and numbers. It is a light game produced by Mattel 163 Limited and offers a total of 20 free games each day.
To play several UNO variants with your pals, such as Draught, 0-7, Forced Play, Wild Trick, etc., you can further modify the game's rules. You may log in to UNO using a variety of services, including Facebook, Game Centre, and Apple iCloud.
9. Mario Kart Tour: This game, which is now more than 30 years old, has entertained people across generations to the point where scarcely anyone has never heard of it. This game, a diversion from the primary Mario franchise, is currently accessible for iOS. With several pals, you can take part in various races while flinging charged turtles, mushrooms, banana peels, and other power-ups about.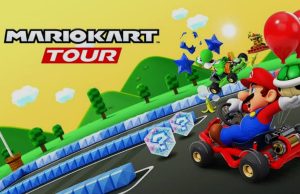 This Nintendo game provides players with an immersive gaming environment thanks to its daily challenges, multiplayer race modes, and selection of different maps.
Mario Kart Tour is generally a seamless experience on most iOS devices, with the potential for minor in-game upgrades. In this enjoyable racing game with tracks modelled after famous cities, take on the world with Mario and his friends. Up to seven players—friends or other gamers from around the world—can be your opponents in a match.
Recommended: Dirtiest countries in the world
8. Asphalt 9: Fans of racing games are definitely not surprised by this entry. The Asphalt series have long been a staple in racing games in both ios and Android and are beloved by fans. Asphalt 9 is the newest entry and shpws no drop in quality. In this racing fiesta, get behind the wheel of renowned hypercars from manufacturers like Ferrari, Lamborghini, Porsche, and more.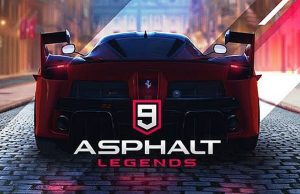 Zoom your way to being a legend on the racetrack as you race across idyllic locales across the world! You can compete with pals in more than 900 events while collecting and customising more than 60 incredible vehicles! Numerous honours have been bestowed upon this game in 2019, including the Webby Award for Best Sports Game and an Apple Design Award. This is game is perfect for car racing enthusiasts and simply whiling away time on your phone or having fun with your friends on the go.
7. Clash Royale: In Clash Royale, real-time strategy and card gathering are mixed. Players engage in swift combat with adversaries from all over the world in an effort to demolish their opponent's towers while defending their own. Each powerful and extraordinary card in the game has its own unique abilities and advantages.
It takes quick thinking, strategic decision-making, and adept card positioning to play well. Thanks to its competitive ladder structure and entertaining gameplay, Clash Royale is an addictive multiplayer game for iPhone users. It also unique in the sense that each session takes only a few minutes and thusnis perfect for playing while on the move. At the same time the card gathering elements amd variety is sure to keep you hooked.
Recommended: Best places to find a girlfriend
6. Minecraft: Players can build and explore a blocky, randomly generated terrain in the popular iPhone multiplayer game "Minecraft". In a sizable sandbox environment, players can construct intricate structures, gather resources, and engage in warfare while cooperating or competing online with other players.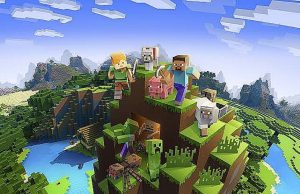 There are various opportunities for multiplayer gameplay in Minecraft, whether you want to embark on epic quests, create intricate redstone devices, or simply enjoy the freedom to be creative. This game has taken the world by storm recently and is sure to provide you and your friends great moments. It also has regular updates providing new contents to ensure you are never bored.
5. Clash of Clans: This Supercell game, which debuted on iOS devices back in 2012, is one of the most popular mobile games ever. With more than 500 million players worldwide, Clash of Clans scarcely needs any introduction. Assemble an army of giants, wizards, archers, and other characters to destroy the bases of rival players, construct your own bases with mortars, cannons, and archer towers, among other things.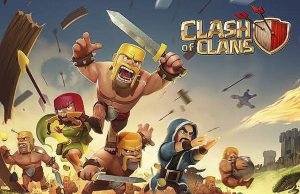 You can also join clans to meet new players, strategize conflicts, and engage in multiplayer combat, as well as connect with your friends via in-game chat.​​​​​​​ There are also regular events and contest designed to test your skills and provide even more entertainment. So join up with your friends, create your clans and ascend the leaderboards.
Recommended: Best Programming Languages for Hacking 2023
4. Among Us: Among us took the gaming world by storm in 2020 and has not looked back. Up to fifteen people can participate in each game of the cross-platform multiplayer title Among Us. Each round, up to three members at random are picked to serve as imposters. Trust, awareness, and leadership abilities are major themes in this game. This is a thrilling and nerve-wracking experience.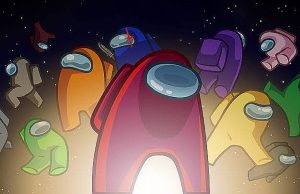 Consider voting off the crew member(s) who are acting the most suspiciously after team conversations with your friends. Before the imposters succeed in their mission, you can also finish a number of entertaining side quests. But be sure to watch out for your friends because some of them can be telling lies. Among us is sure to provide nerve wracking, thrilling and humorous highlights to you and your friends.
Recommended: How to Love a Woman: 10 Effective Ways
3. Pubg Mobile: One of the most captivating iOS multiplayer games available, this first-person shooter game has taken the world by storm. Gear up for enormous 100-player confrontations where the victor is the last man remaining.
It innovated and really brought to the limelight the battle royale as an part of first person shooter games, as well as providing an immersive experience that you will enjoy returning to thanks to the excellent HD graphics and 3D audio. It also has training modes to help you develop your abilities, voice chat to communicate with other players, and programmable controls. The multiplayer also allows you to team up with friends in team battle with a variety of weapoms amd costumes in hopes of scoring that Chicken Dinner ( A Pubg reference).
Recommended: Countries with the most beautiful women in the world
2. Genshin Impact: Genshin Impact, an epic action role-playing game created by miHoYo, is a free download from the Apple App Store. Unfortunately you cannot play with your friends directly.However, you can enter multiplayer mode once you achieve Adventure Rank 16, which is quite simple.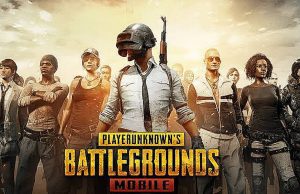 With your pals, explore the made-up open world, complete several tasks, and battle your way through the epic narrative. The game is so fantastic, though, that you might never want to play anything else again! So grap your Iphone and experience Genshin Impact for yoursef.
Recommended: Countries With The Most Affordable Housing In The World
1. Call of Duty Mobile: Call of Duty: Mobile is the real deal, belonging to the select club of games with more than 500 million players. A fully immersive and thoroughly enjoyable game, every MB spent on the game is worth it.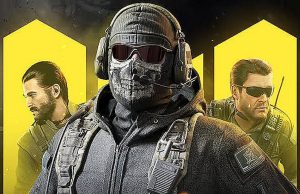 The fact that Call of Duty: Mobile is free to download on iOS and features top-notch graphics, a variety of game modes, and incredible in-game dynamics is a great deal. Upon landing on the island, find weapons, take cover, and engage in combat with your friends to defeat the opposing players. ​​​​​​​Furthermore if Battle Royale is not your style, grab your guns and join a lobby for intense 5v5 combat with a variety of missions such as Kills confirmed and Free for all. The game provides a variety of costumes, guns and other creative weapons to shoot and stab your way to victory. As the icing on the cake, the game ensures you never get bored by constantly matching you with those at your skill level or even better to ensure that you every game time is a constantly new experience with potential suprises.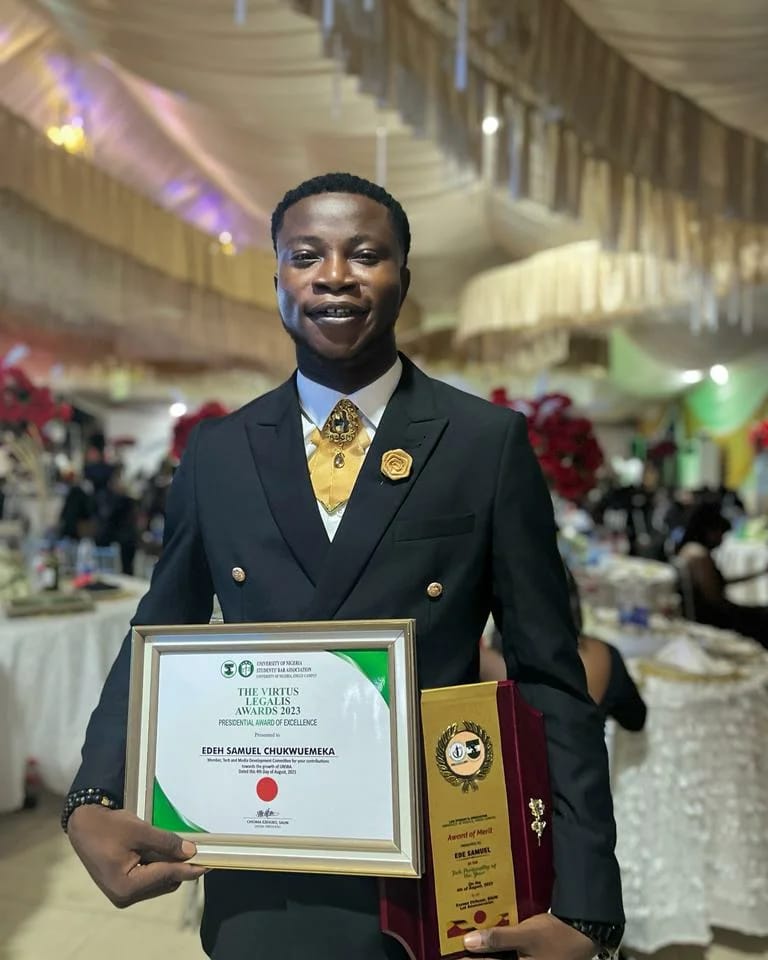 Edeh Samuel Chukwuemeka, ACMC, is a lawyer and a certified mediator/conciliator in Nigeria. He is also a developer with knowledge in various programming languages. Samuel is determined to leverage his skills in technology, SEO, and legal practice to revolutionize the legal profession worldwide by creating web and mobile applications that simplify legal research. Sam is also passionate about educating and providing valuable information to people.