Top 10 Best Side Hustles for Bankers: "What can I do to make more money as a banker"? This is a question that numerous bankers ask and it will be addressed in this blog post. You know, the old tale that bankers are paid so well that they aren't obligated to have a second job is no longer valid.
This is due to the widespread use of outsourcing, many bank employees fill outsourced positions. So, they are not regular bank staff and may not be paid at the same rate. If you are a banker who is looking for a lucrative side hustle, read on because we've got you covered.
Recommended: Most Dangerous Countries In The World 2022: Top 12 Unsafe
Top 10 Best Side Hustles For Bankers
1. Money Lending: The first on our list of the top 10 best side hustles for bankers is money Lending. Loaning money is a very lucrative side hustle that requires little investment and can be run entirely online.Banks and other conventional financial institutions are struggling to satisfy the public's insatiable need for credit.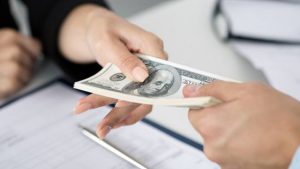 Every person, every family, and every little and medium-sized organization needs money at some point or another. As a banker, this is an opportunity for you to take the role of a problem-solver. A loan sharking enterprise can be launched with as little as N450,000. Be sure to preserve accurate records and use strategies to bring down the default rate.
Get your feet wet by making little loans at first. If you work hard, you'll have your money-lending license and be able to launch a successful online business.
2. Foreign Exchange Arbitrage: Bank employees, especially those who deal directly with customers, frequently encounter people who need access to foreign currency in order to take care of pressing business or personal matters. Your profession also puts you in a position to network with clients who may possess the fx but lack the sales acumen to put them to use.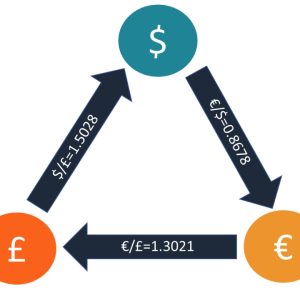 You'll play a pivotal role as a conduit between those looking to buy foreign currency and those who need to sell. Collect and profit from a large group of people. Initiating and completing the transaction through the standard banking channels renders them legal. Bank employees and others with a head for numbers have found great success in fx arbitrage.
Honesty, trustworthiness, and a consistent ability to deliver will quickly make you a focal point amongst small and micro businesses seeking a reliable source of foreign currency.
Also read: Effects of Unemployment On Individuals, Society And Economy
3. Selling digital products: The next on our list of the top 10 best side hustles for bankers is selling digital products online. You can sell digital products like subscriptions, software, ebooks, stock photos, videos, blueprints, courses over and over again without ever having to restock the product.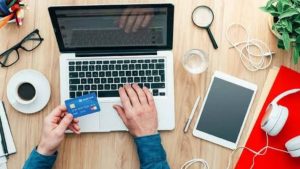 The primary benefit of selling digital products as a side business is the low cost of operation. You only have to put in the time to write an ebook once, but you can sell it multiple times without incurring any additional costs. Unlike with the sale of physical goods, there is no need to keep any physical inventory of digital products, so stores and warehouses can be eliminated. In that sense, it's a lot more economical.
4. Mobile Money and Agent banking: A growing number of people are finding success in the "Point of Sale" (POS) or "Agent Banking" industry. You can liken your company to a small bank by doing this. You serve as a customer service hub, as you initiate account openings, accept deposits, dispensee cash, and facilitate utility bill payments.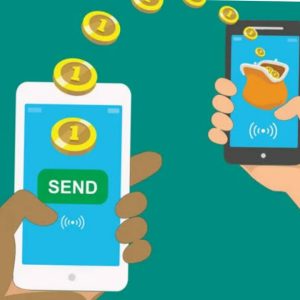 The truth is you may not be able to handle it on your own so you need to hire a recent secondary school graduate to manage a small storefront. In addition to supplementing your income, this venture will aid in the fight against unemployment in Nigeria.
See also: Will AI/Robots Replace Doctors? See Answer
5. Consultancy: You can supplement your regular income as a banker by doing consulting work on the side. Consulting entails providing guidance and recommendations to private clients, companies, and other institutions. It also includes assisting them in carrying out tasks that may require expertise they lack. To have such professional expertise comes from your background knowledge and experience.
Bookkeeping, record-keeping, tax preparation, feasibility studies, business plans, etc. are all examples of expert services that can be provided on the side.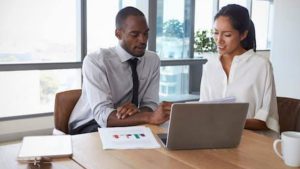 In order to sell your services, you can begin by creating a website or posting ads on job boards and you will make lots of money.
6. Sell Stock Photos: This is another lucrative side hustle for bankers. If you have a passion for photography, you will find this side hustle interesting. You know stock photos are a necessity for almost any kind of company's website, brochures, and advertisements.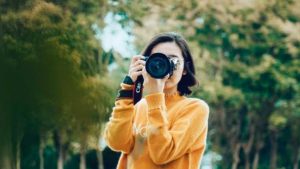 All you need is a smartphone or a dedicated camera. Find out what sort of stock images are in high demand. Create high-quality images, refine them in photoshop, and then post them for sale on stock photo websites like Shutterstock, Adobe Stock, or iStock.
7. Finance Blogging: The seventh on our list of the top 10 best sidehustleses for bankers is finance blogging. All you have to do is to create a blog to share your knowledgeofn banking and personal finance with the world. The truth is a shocking number of people are blissfully unaware of the variety of banking options available, even the process of creating an account. So, there is a sizable group of people who read personal finance blogs.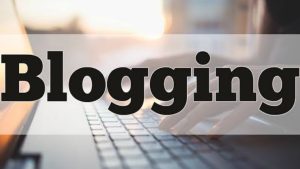 If you know what you're doing, your blog can become a lucrative side business and a vehicle for pursuing your interests. If your blog is focused on the personal finance industry, you can monetize it in a number of ways, including accepting and publishing display advertisements, writing product reviews for financial institutions, selling personal finance software, and so on.
Recommended: How To Manage A Team Effectively: 14 Tips
8. Drop shipping: It's obvious you are already wondering; "What is Dropshipping"? Here's it; Dropshipping is a business model in which a dropshipper is given a certain percentage from every sale he or she makes. In this type of business model, the dropshipper never physically handles any of the goods for sale.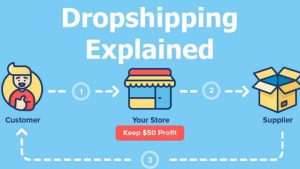 An online store is created, drop shipping software is installed, and products are sourced from major e-commerce sites like AliExpress and then listed for sale. When a customer makes a purchase from your e-commerce site, that order is sent directly to the manufacturer or wholesaler with whom you have arranged drop shipping.
Drop shipping allows you to sell virtually anything to anyone, including but not limited to: cosmetics, clothing, home goods, electronics, mobile phones, and so on.
9. Invest in Bolt/Uber: The next on our list of the top 10 best side hustles for bankers is investing in bolt or Uber. You know, the transportation industry is a lucrative one in most major metropolitan areas around the world.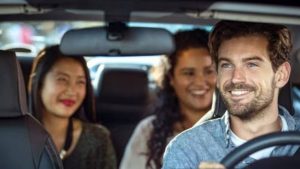 Get a car, then sign it up with bolt or one of the other ride-hailing services. Hire a driver, and you can look forward to receiving weekly payments.
10. Web Design: You know, companies are increasingly conducting operations online and there will be more websites as a result, thus, a wider door is opened for people to supplement their income.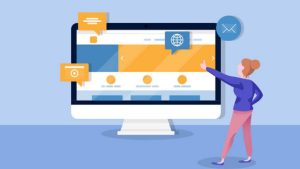 Website development is now accessible to anyone with an internet connection. Gain knowledge of it and start providing the service while still employed.
Also see: How to Start a Conversation with Someone (For the First Time): 10 Tips
Conclusion: If you're currently employed in the banking or financial services industry and you need a side hustle to support yourself and family, feel free to choose from one or two side hustles from our list of the top 10 best side hustles for bankers and you will be glad you did.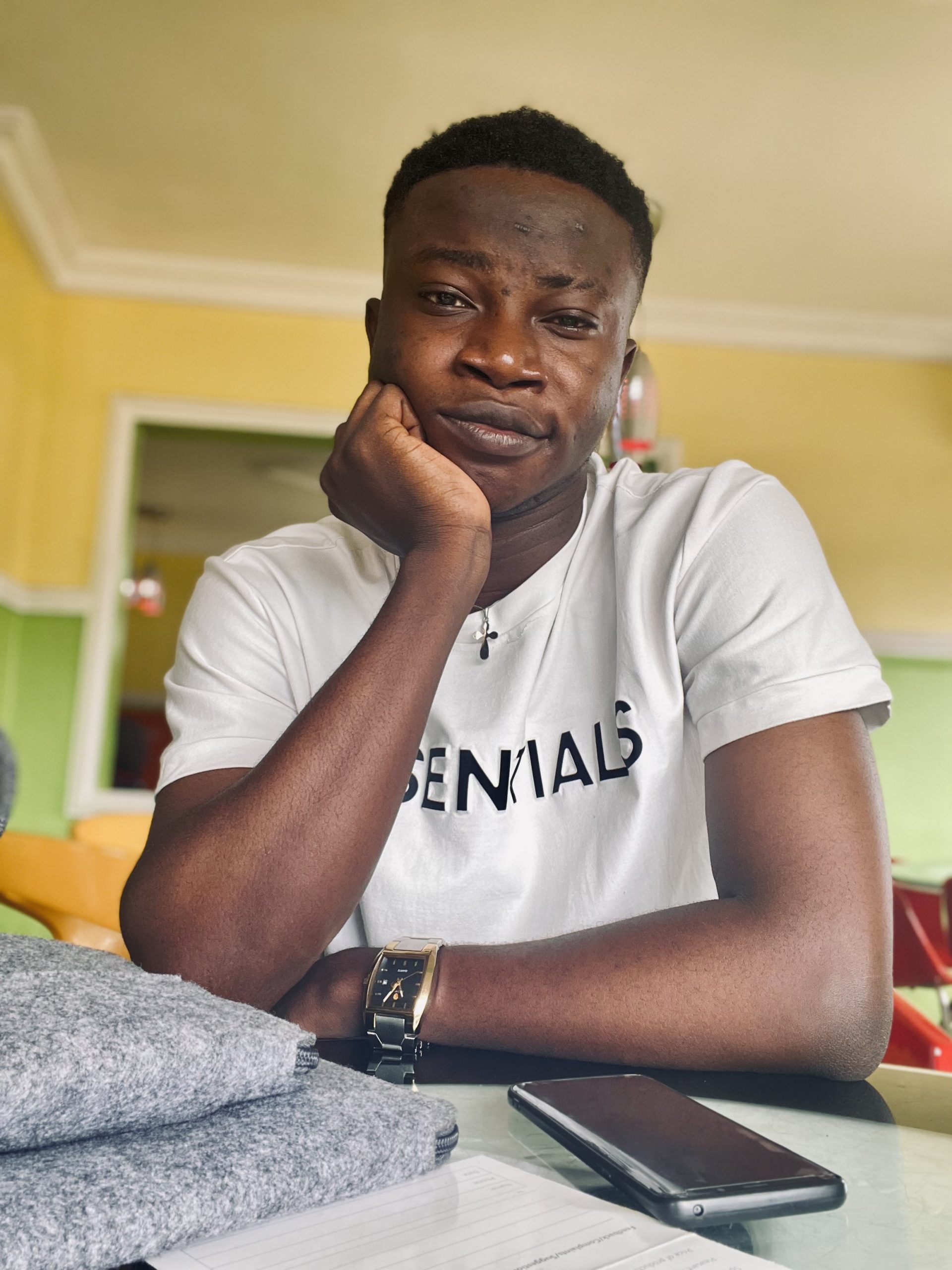 Edeh Samuel Chukwuemeka ACMC, is a Law Student and a Certified Mediator/Conciliator in Nigeria. He is also a Developer with knowledge in HTML, CSS, JS, PHP and React Native. Samuel is bent on changing the legal profession by building Web and Mobile Apps that will make legal research a lot easier.