Best Cars For Women In The World: This article discusses the best cars for women in the world. First of all, I must state that the best car for a person, regardless of gender, depends on their personal preferences, lifestyle, and needs. However, there are some cars that may appeal to women more than others, based on factors such as design, features, and safety ratings.
Recommended: How to Introduce Yourself Professionally
Car Models That Are Popular Among Women
1. Honda Civic: The Honda Civic is a compact car that is reliable, efficient, and affordable. It has a sleek design and comes with advanced safety features such as forward collision warning and lane departure warning.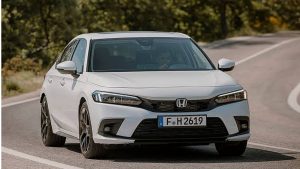 It was first introduced in 1972 and has since become one of the most popular cars in its class, known for its reliability, fuel efficiency, and performance.
Over the years, the Civic has undergone numerous redesigns and updates, with the current generation launched in 2022. The latest model is available as a sedan, hatchback, and Type R performance model.
It comes with a variety of features, including a touchscreen infotainment system, a range of advanced safety technologies, and a choice of engine options.
The Civic has also been a popular choice for car enthusiasts who enjoy customizing and modifying their vehicles. It has a reputation for being a versatile platform that can be tuned for both street and track use.
2. Toyota Camry: The Toyota Camry is a midsize sedan that is known for its durability, spaciousness, and comfortable ride. It comes with a variety of features such as a touchscreen infotainment system and a rearview camera.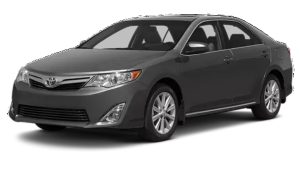 Produced by Toyota since 1982, it is one of the best-selling cars in the United States, known for its reliability, safety features, and fuel efficiency. The Camry is available in several trims, including L, LE, SE, XLE, and XSE, and comes with a range of engine options, including a hybrid powertrain.
The current generation Camry was introduced in 2018 and features a sleek, modern design with advanced technology features, such as Toyota Safety Sense, which includes features such as pre-collision warning, lane departure warning, and adaptive cruise control.
The Camry is also known for its spacious interior and comfortable ride, making it a popular choice for families and commuters alike.
See Also: Advantages and Disadvantages of Insurance
3. Mazda CX-5: The Mazda CX-5 is a compact SUV that combines practicality with style. Produced by the Japanese automaker Mazda, it has a modern exterior design and comes with features such as a Bose audio system and a power liftgate. It first debuted in 2012 and has since become a popular choice among buyers looking for a stylish and fun-to-drive SUV.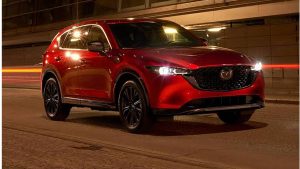 The CX-5 is available in multiple trims, including Sport, Touring, Grand Touring, Grand Touring Reserve, and Signature. It comes standard with a 2.5-liter four-cylinder engine that produces 187 horsepower and 186 lb-ft of torque, and a six-speed automatic transmission. Except for the base Sport, all trims offer all-wheel drive as an option.
The CX-5 boasts impressive fuel economy for its class, with an EPA-estimated 24 mpg in the city and 31 mpg on the highway.
It also has a spacious and comfortable cabin with plenty of tech features, including a standard 7-inch touchscreen infotainment system with Apple CarPlay and Android Auto compatibility.
Overall, the Mazda CX-5 is a well-rounded SUV that offers a good balance of style, performance, and practicality.
4. Subaru Forester: The Subaru Forester is a compact crossover SUV that has been in production since 1997, and is perfect for outdoor enthusiasts. It is manufactured by the Japanese automaker Subaru and has been one of their best-selling vehicles.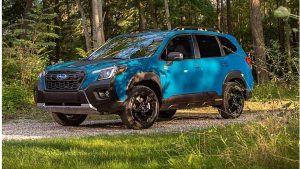 The Forester is known for its all-wheel drive system, reliability, and practicality.
The Forester has undergone several generational updates over the years, with the latest generation being introduced in 2019.
The current Forester is powered by a 2.5-liter four-cylinder engine that produces 182 horsepower and is paired with a continuously variable transmission (CVT). It is available in several trim levels, including the base model, Premium, Sport, Limited, and Touring.
Standard features on the Forester include Subaru's EyeSight driver assist technology, which includes adaptive cruise control, lane departure warning.
It has all-wheel drive, a spacious interior, and advanced safety features such as adaptive cruise control and automatic emergency braking.
Recommended: Most expensive Hospitals in the world 
5. Audi A3: The Audi A3 is a luxury compact car that offers a comfortable ride, sophisticated styling, and advanced features such as a panoramic sunroof and a virtual cockpit display.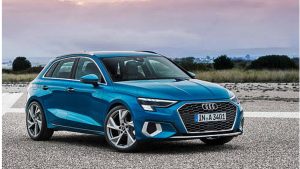 The Audi A3 is a compact executive car manufactured by the German automaker Audi. It was first introduced in 1996, and since then has undergone several updates and redesigns.
The current generation of the Audi A3 was introduced in 2020 and is available as a four-door sedan or a five-door Sportback hatchback. It features a sleek and modern design, advanced technology, and a range of efficient
engines.
Recommended: Hardest Races In The World
Some notable features of the Audi A3 include:
a) MMI touch display: a 10.1-inch touchscreen that allows drivers to control a range of functions including navigation, media, and vehicle settings.
b) Virtual Cockpit: a 10.25-inch digital instrument cluster that displays key information such as speed, fuel level, and navigation directions.
c) Driver assistance systems: including adaptive cruise control, lane departure
warning, and rear cross traffic alert.
d) Engines: available engines include a 1.5-liter turbocharged four-cylinder engine and a 2.0-liter turbocharged four-cylinder engine, both of which are available with either front-wheel drive or Quattro all-wheel drive.
Overall, the Audi A3 is a stylish and well-equipped compact executive car that offers a balance of performance, efficiency, and luxury.
6. Mini Cooper: This compact is appealing to independent girls looking to stand out on the road, thanks to its unmistakable design and the large number of visual elements that it equips.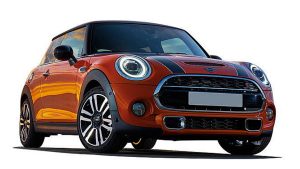 It is one of the safest vehicles, with the best driving impression and different power levels, as well as one of the most customizable on the market, thanks to an extensive catalog of accessories to impregnate that personal touch to the vehicle. Engine: from 1.2 liters – from 136 Hp – Manual or automatic 6-speed.
7. Seat Ibiza: This model, being a subcompact, is placed as one of the favorites on the list, as it is ideal for moving around the city thanks to a small engine with good performance, accompanied by the brand's new design language.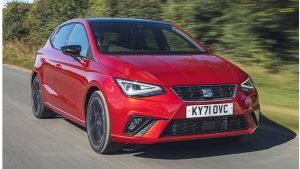 In addition, this car will come equipped with a series of gadgets focused on a more youthful public, as well as good space in both the rear and front seats. Engine: 1.6 liters – 110 Hp – 6-speed manual.
8. Volkswagen Golf: Thanks to its equipment, reliability and high levels of safety, this veteran model also continues to be among the preferences of the female public, as it maintains the same formula that has led it to success, but with constant updating that keeps it current on the market.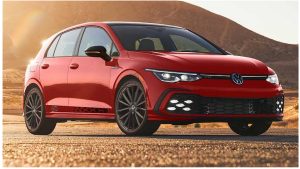 Its engine enjoys great efficiency and performance both for city use and for longer trips. Engine: 1.4 turbo – 150 Hp – 7-speed DSG automatic.
Must Read: Best Skin Care Products In Nigeria
9. Volvo XC40: This vehicle is the smallest in the range of SUVs, combining an exterior with all the size and elegance that characterize the Swedish brand.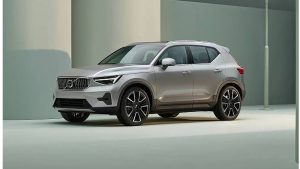 The model is full of safety and comfort elements that will contribute to a more relaxed journey, being ideal both for the city and for long road trips, thanks to its versatility and its large cargo space despite its short dimensions. Engine: 2.0 liter turbo – from 190 Hp – 8-speed automatic.
Undoubtedly, all these specimens are among the most liked by the female public, but one that we could not leave out of this list, despite the fact that it went out of production a year ago, is the famous beetle:
10. Volkswagen New Beetle: The beetle has been quite a fashion icon among girls in the late 90s and part of the 2000s.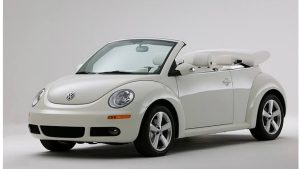 I don't even know if you remember, but the first generations of the Beetle had a vase with a stuffed flower in the center of the dashboard, as one of the many serial elements that this charismatic specimen included.
Recommended: Qualities Of A Good Receptionist
These are just a few examples, and there are many other car models that may be well-suited for women based on their specific needs and preferences.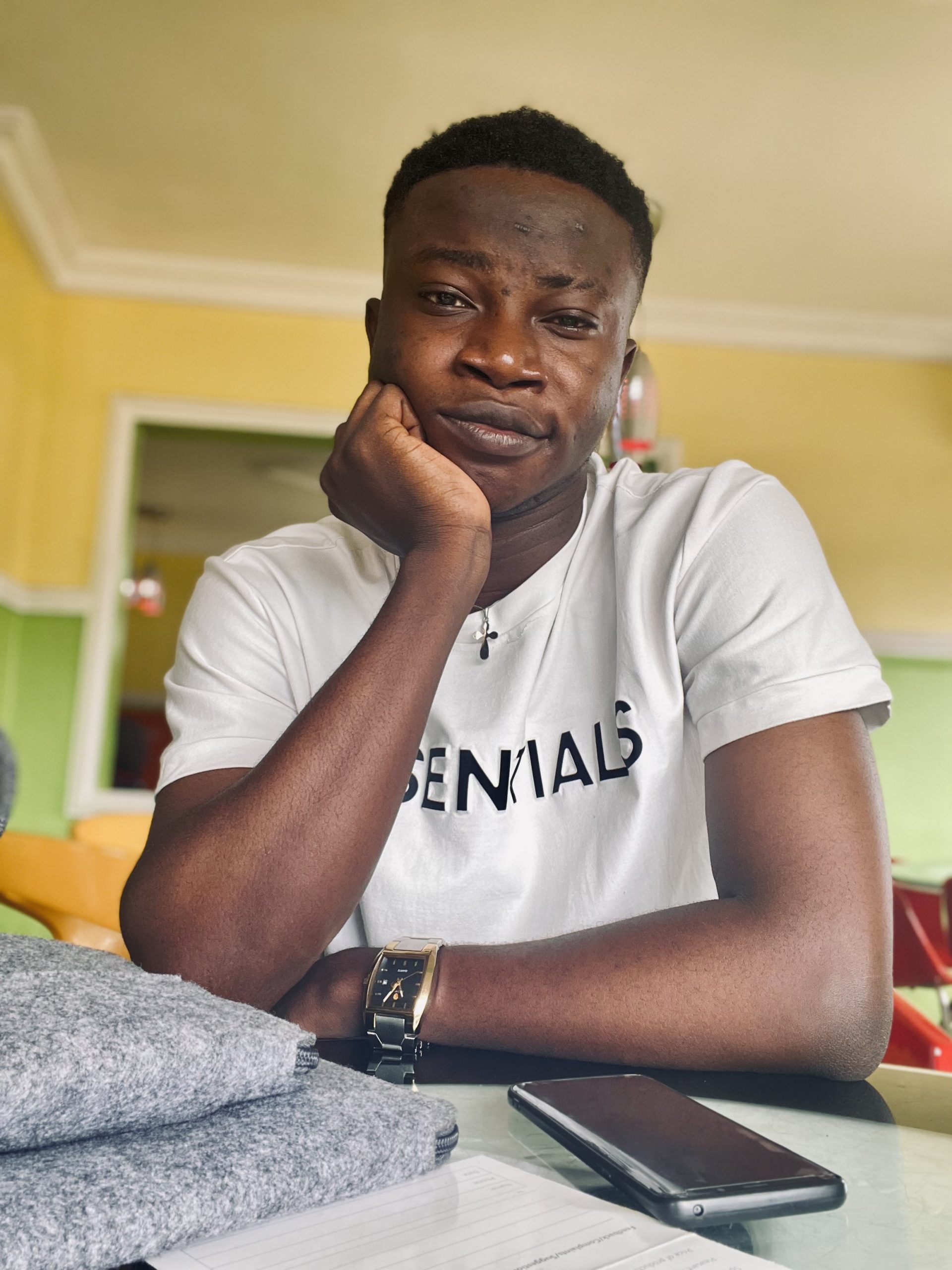 Edeh Samuel Chukwuemeka ACMC, is a Law Student and a Certified Mediator/Conciliator in Nigeria. He is also a Developer with knowledge in HTML, CSS, JS, PHP and React Native. Samuel is bent on changing the legal profession by building Web and Mobile Apps that will make legal research a lot easier.