Hardest Races In The World: Looking for the ultimate race which would provide a great test for your mental and physical limits? Then this right here is for you, from volcanoes to the rain forests right to the base of mount Everest, below are the 10 hardest races in the world.
How do we consider a race as tough? For a start, when you clinch just by reading the race description, then that stands as an indication that it is not for you or you would be needing months of training in other to embark on the race.
For a race to be good and hard, it would have to include some things which are: steep ascents and descents, intense terrain, unforgiving temperatures, and unimaginable distances. It also includes throwing in crazy-tough times, mental fatigues involved in standing on your feet for so long, and lots of other brutalities that come from the race.
Races which have weird and cool quirks, often have an edge over other races.
Engaging in running or being a runner makes you want to put your mind and body to the test, this is an innate nature in every human being. However, not everyone gets to engage in this form of racing as it requires dedication and ambition and only dedicated and ambitious athletes engage and complete such tedious races.
Recommended: Which Is Correct, At School or In School? Answered
Top 10 Hardest Races In The World
1. Hardrock 100: Held inSilverton, Colorado (USA). The Leadville 100 and Western States are classic ultra-races in the United States, however, the Hardrock 100 may have made it to the most difficult race one can engage in. The race description is so difficult that just a few persons engage in it. It includes going through the dirty trails up and down the Mountains of San Juan.
In 2019, the race forced athletes (runners) to undertake about 66,000 feet of elevation (climbing) with Handies Peak mountain at about 14,048 feet providing the highest point of the race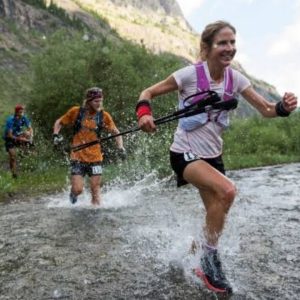 Even though the course of the race is not the same for every year, the race is known for its extremely dangerous, remote routes with unpredictable weather conditions, which could go from heavy snowfall or rainfall to blistering heat waves.
2. The Munga: Held in Belfast, South Africa. One would wonder, is it a possible task to go through some of the most dangerous forests and valleys in the world, all indigenous, which is about 400km in a space of 120 hours?
This race (the Munga) urges us to answer this question by standing on our feet, walking to the race venue, and standing at the start line.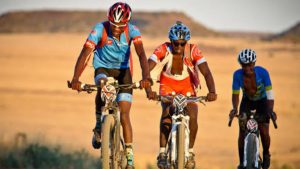 The race kicks off by starting in Belfast, then heads on to finish at the Blyde River Canyon. Players. Or runners as the case maybe would have to find their way out with the use of a GPS and this could be done as a solo runner or as a team.
The runners have the choice of sleeping and eating along the way at the race stops provided for them as villages. The runners are also required to carry their additional supplies and water they may be needing for the race and this is beside the nine water stations provided for them along the course.
Also see: Richest Scientists In The World 2023: Top 12 Wealthiest
3. Everest Marathon: Held in Everest Base Camp, Nepal. Yes, this race may not appear long as the others on this list, but before calling it an easy race, you should consider the fact that the race circles the almighty Mount Everest which starts at about 18,000 feet of elevation.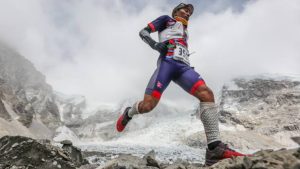 It is not as disappointing as one may assume as it starts as a downhill race that would have you finishing at Namche Bazaar at about 11,306 feet, with the accessories of many jaw-dropping views which you would encounter along the way. These views do not go to exclude the blistering cold which should be enough challenge for the runners.
4. Dragon's Back Race: Held in Wales, United Kingdom. The sight and ancient castles which are complimentary through the route of this race is an excellent bliss, however, some rigorous and serious climbing should be done in other to take in all the view it has to offer.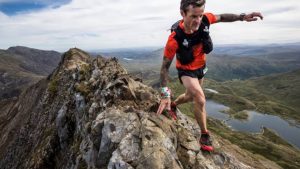 The race requires that climbing of about 50,000 feet is required over the five (5) day race with a distance of about 192 miles will be covered, all these would be done in the trackless path of the high mountains of Wales.
The race is hosted once every two years and only about half if the people who started of the race make it to the finish line. Participants are required to get to all necessary checkpoints and arrive at the camp before the cutoff time which would allow them to continue to the following day.
See also: How to Know you Have High Self-esteem: 10 Signs
5. Transvulcania: Held inLa Palma, Canary Islands. Owing to the uniqueness of the trail which moves up to the Tenguia and San Antonio volcanoes, runners get to see the finish line throughout their 74km race along the Taburiente Crater.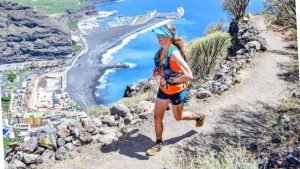 This race and the sight of the finish line could serve as a good or bad thing but it depends on how physically and mentally you have prepared for this challenge.
If you are interested in this racing, it offers a few options which are flexible that is, marathon, half marathon, a vertical kilometer challenge, and a kid or junior option which takes place on a similar course.
6. Madeira Ultra Trail: Held inMadeira Island, Portugal. This is a sea-to-sea race which starts in Porto Moniz and runs across Maderia Island features and goes up and down some technical descents.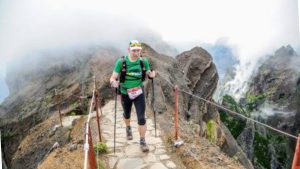 It has mouth dropping views of mountain crests, valleys, brooks, streams, and for the cherry on the top, a sea of clouds that sometimes blankets the course.
Recommended: Two (2) Major Types of Agriculture
7. Tor Des Geants: Held inValley d'Aosta, Italy. This is the world's nonstop longest trail race, it gives you 150 hours to go through about 330 kilometers along 25 mountains which in total would round up to about 80,000 feet.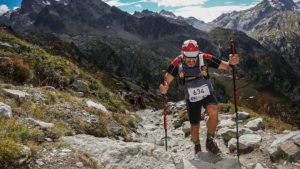 This race would have you question some of your life choices, considering the fact that you only get a few hours of sleep at the seven check points before heading out for your next run. One of the winners in a particular year only got 35 minutes of sleep to win. One of the rewards of completing this race is the breath taking views of the valley.
8. Sani Stagger Endurance Race: Held inSouthern Drakensberg, South Africa. We have been talking about marathons which involve valleys and mountains. However, if you are looking for one which is of these paths, then this race of 13.1 miles on a gravel and dirt road which leads to the renowned SaniOass is definitely for you.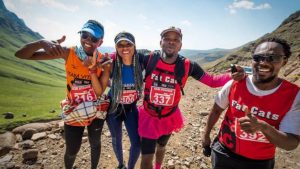 The surroundings and terrain are truly exceptional and provide an experience you wouldn't forget in a hurry.
Also see: Differences Between Positive and Normative Economics
9. Jungle Marathon: Held inAmazonia, Brazil. Considered as one of the most dangerous races in the world, the Jungle Marathon of the Amazon Rainforest is considered the most difficult in the world. The risk of this race is always tired to be limited by organizers who put in their best in doing so and keeping the competitors safe.
However, it does not stop the race from having scorching temperatures, potentially dangerous wildlife, rivers and swaps crossings, and with lots of steep climbers to navigate.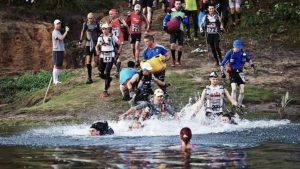 Regardless of all the risks accompanied by this race, it does not exclude the fact that it adds up to a wonderful adventure which cannot be measured, an adventure that would challenge your mental capacity in other to scale through or navigate most of the brutal terrains you may experience in a race.
10. The Grand Raid: Held inLa Reunion Island, Indian Ocean. With a constantly changing landscape, finding one's groove in the process of this 162km race on Reunion Island in the Indian Ocean could prove itself difficult.
In this race which has been nicknamed 'The Madmen', a runner would be required to climb the vertical rock faces, battle the jungle terrain, ascend the Piton de la Fournaise volcano and cross the sandy deserts. All these will test the athletes climbing skills and endurance levels.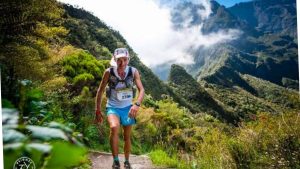 You should not participate in this if you do not have the courage and stamina and endurance to go through these tedious races however, if you can handle the risk and the challenges, then go for it.