How to start a wholesale provision store in Nigeria: Are you a Nigerian or living in Nigeria? Do you want to know how to start a wholesale provision store in Nigeria? If yes, then keep reading because in this blog post, you will find all you need to start a wholesale provision store in Nigeria.
The truth is starting a wholesale provision store is not difficult, provided you know the right steps to take. If you can stick around a little bit longer, we will discuss how to start a wholesale provision store in Nigeria in the next section, but first, imagine how people will feel if they can't buy soap, toothpaste,Corn flakes, Coco pops, biscuits, milk, bread Milo, eat fast food, or relax with a soft drink.
Because of the regular use required, they won't be comfortable. Flour, noodles, beverages, fizzy drinks, spaghetti, etc., are just a few of the culinary items that wholesale provision stores in Nigeria focus on. There is a wide variety of different products that can be sold, including household items like salt, maggi, sugar, milk, bread, noodles etc.
There is a constant demand for these goods in Nigeria, notwithstanding the country's economic woes, which is one of the reasons wholesale provision stores are considered lucrative in Nigeria. Now, let's take a look at how to start a wholesale provision store in Nigeria.
Before we dive in, have it at the back of your mind that a wholesale provision store is a type of business where one acquires goods at wholesale costs from suppliers like distributors and super wholesalers, as well as from manufacturers themselves, and then resells those goods at retail prices to customers like shops and individuals.
Having a high turnover rate is crucial in this business, as is the speed with which you can sell products to customers and return to the market to restock. In Nigeria, how does one go about starting a wholesale provision store? This is a question that numerous people ask, and it will be answered right away. To launch a successful wholesale provision store in Nigeria, follow these steps;
Recommended: Salary Of Programmers In India 2023: See How Much Software Programmers Earn in India
10 Tips To Start A Wholesale Provision Store In Nigeria
1. Draft a business plan: The first step you should take when starting a wholesale provision store is to write out the business plan. You know a business plan is an essential component of a new venture. In addition to elevating your professional status, it will also improve your capacity to make important choices.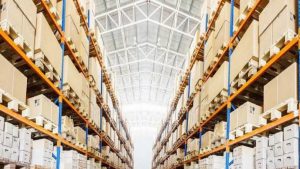 When you have everything written down, you won't forget to make any crucial choices. Your wholesale provision store business plan needs to address the following:
• Expenses in the early stage
• Market research
• Summary of the business
• Competition analyzes
• Promotion Strategy
• Marketing Strategy
Most times, commercial and microfinance banks may also ask to see your business plan before extending credit. Startup accelerators and incubators are included as well.
2. Raise money for your business: After developing your wholesale provision business plan, the next step is to raise the capital necessary to launch your business in Nigeria. This is the "starting cost," and it needs to be factored into your overall budget.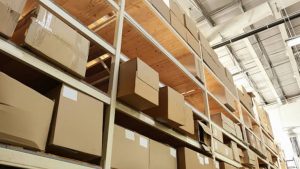 Over a 1.5million naira is needed to start a wholesale provision store in Nigeria. You can get started with a little over 700,000 in stock if you choose.
You won't just need money for the initial investment but also for ongoing expenses. The reason for this is that it will take more than three months to break even on your initial investment, meaning that you will need further funding to keep your business afloat.
Bills for electricity, rent, staff pay, unexpected charges, and other things like that all count as operational costs. Funding your wholesale provision store can be done in a number of ways. You can use money from your own savings, from close friends and family, or from angel investors. You can also try pitching your idea to venture capitalists and business accelerators, although your odds of success there are low.
It is also possible to seek a loan to start a business. You can try applying at commercial banks, microfinance institutions, or thrift cooperatives.
Also read: Best Congratulation Messages to Your Friends, Family & Co-workers
3. Find a great retail space: After getting the money you need to open a wholesale provision store, you should start looking for a good spot.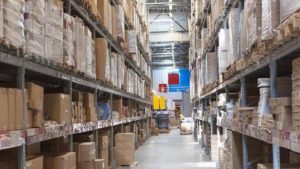 These characteristics are essential for a successful wholesale supply store:
• Positioned in the heart of a lively neighbourhood.
• Crime rates in the area should be quite low.
• A road should lead directly to your store.
• It needs to be made with strong materials.
• materials so it can stand up to rain, wind, and hail
You also need to keep an eye on the rival companies, lest you find yourself with no customers before you even open for business. There should not be more than two competing wholesale stores in the immediate area.
4. Choose a brand name: The next thing you should put into consideration when thinking of how to start a wholesale provision store in Nigeria is your brand's name. Choosing a name for your business, making a logo, printing business cards, buying uniforms for your employees, and other things all add to your brand.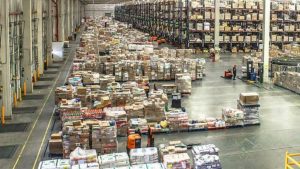 It is also critical to register your wholesale provision store with the corporate affairs commission. A registered firm with a logo, a business card, and other branded identifiers will increase the likelihood that a potential consumer will make a large purchase from you.
5. Acquire the required furnishings and tools: If you're a wholesaler, you've got lots of stuff. These items should be kept in a cold, dry place free from moisture and pests.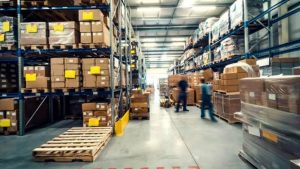 A medium-sized space, a refrigerator, and plenty of shelves are all necessities. Since it would be impossible to showcase all of your inventory in the main shop, this back area will act as a mini-warehouse.
See also: Best Fashion Schools In Canada 2023 : Top 13
6. Stock your wholesale store: After acquiring the necessary equipment, the next step is to stock your wholesale store with goods. A wholesale provision store's stocking process begins after a carpenter has nailed shelves to the wall. Keep in mind that some manufacturers may charge an application fee of up to one hundred and fifty thousand naira (150,000) for distributor rights.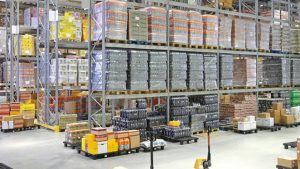 Companies like Coca-Cola, as well as cement and instant noodle producers, are just a few examples of the types of firms that need wholesale distributors right.
7. Hire a store clerk or store keeper: Whether you like it or not, you're going to need some help at the store. Keep in mind that you are a wholesaler, which means that in addition to answering consumer questions, you will also be responsible for transporting large kegs and cardboard boxes.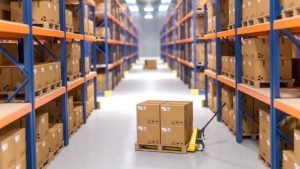 You might need to buy or lease a delivery van if some of your clients insist on having you bring their goods to their stores or homes. A driver will be hired and paid on a daily, weekly, or monthly basis.
Recommended: Differences Between the First and Second Creation Stories
Conclusion: As you can see, starting a wholesale provision store in Nigeria is very easy. Not just that, It is a daily income business and it's extremely lucrative, depending on your location and the area you decide to venture into. In addition, it's rarely affected by the environment.
Now, we have given you all you need to start your wholesale provision store in Nigeria, don't procrastinate anymore. Follow these steps to launch your wholesale business.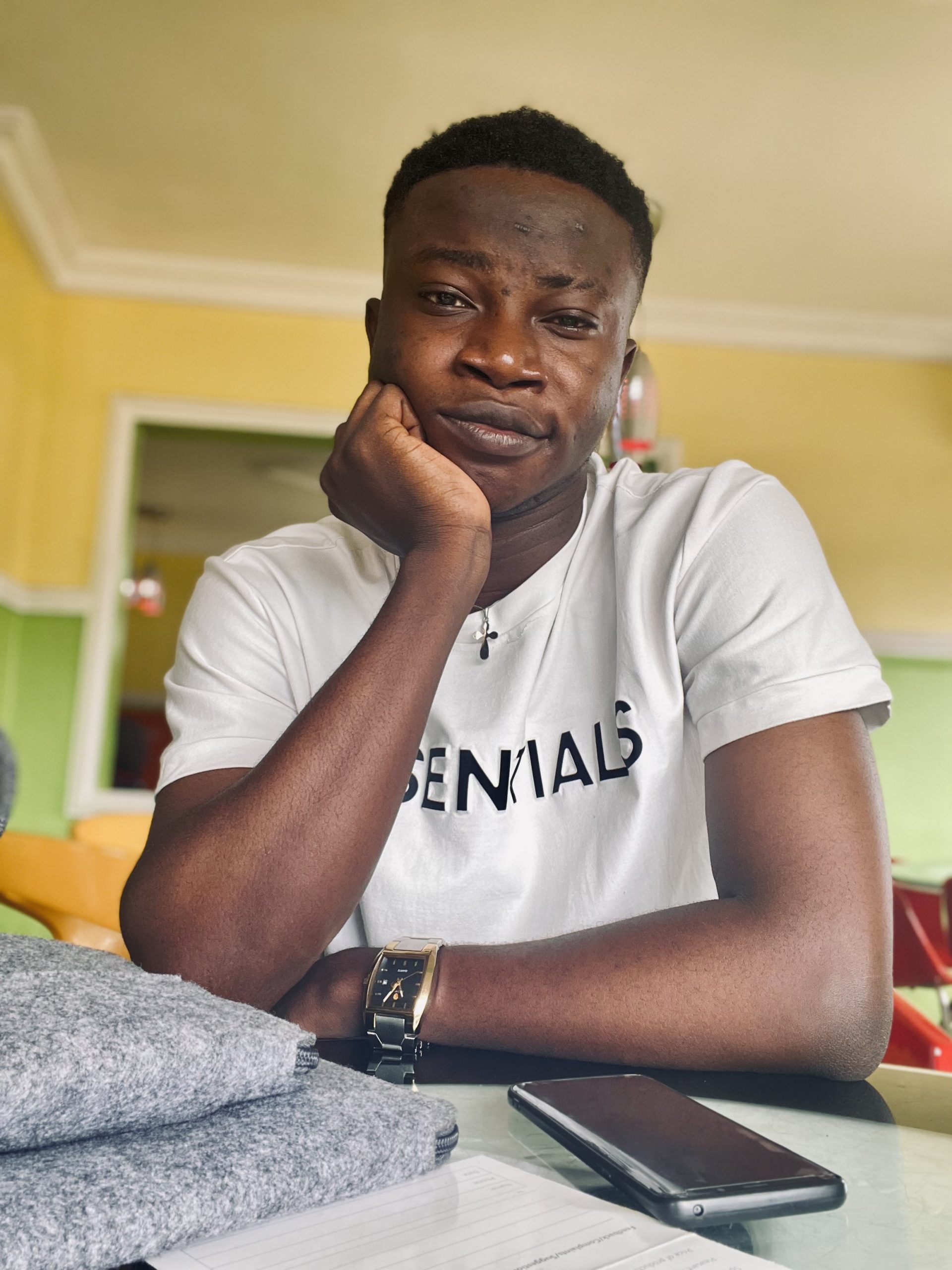 Edeh Samuel Chukwuemeka ACMC, is a Law Student and a Certified Mediator/Conciliator in Nigeria. He is also a Developer with knowledge in HTML, CSS, JS, PHP and React Native. Samuel is bent on changing the legal profession by building Web and Mobile Apps that will make legal research a lot easier.