Cost of Starting a Tailoring/Sewing Business in Nigeria 2023: Tailoring and sewing is a lucrative popular business in the country that has been bringing in good money for individuals who have entered it. Their services are extremely needed, just as everyone wants to look wonderful and attractive, which necessitates the use of a tailor to create clothing to their specifications.
Furthermore, many people require tailoring services to look fashionable, particularly in light of current trends. A professional fashion designer is preferred by a few people over a local tailor. This would undoubtedly cost more money, but there is no denying that tailors are in high demand in Nigeria.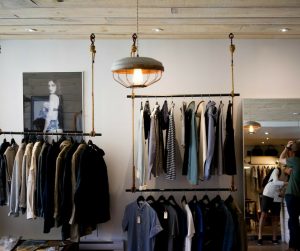 As a professional tailor in the country, you will never run out of materials or projects to sew. This is because sewing is a highly sought-after skill in Nigeria. You can start if you are enthusiastic about the business, but you must have the necessary skills. The cost of starting a tailoring business is discussed in this article, as well as a thorough guide on how to start a profitable tailoring and sewing business in Nigeria.
Recommended: Cost and Guide to Start Restaurant Business in Nigeria 2023
Cost of Starting a Tailoring Business in Nigeria
How much does it cost to start a tailoring business Finances are among the most crucial factors to consider before beginning a new business? It's nearly hard to start a business without money. When you inquire about how much it costs to begin a sewing career here in Nigeria, you are inquiring about the financial requirements. Therefore in this section, we'll offer you a brief explanation.
The level of operation desired determines the cost of beginning a tailoring business. If you wish to start as a small-scale tailor, for example, you'll need between N100,000 and N150,000 to get started. To get started as a mid-scale tailor, you'll need between N500,000 and N700,000. A large-scale tailor will set you back more than N1 million.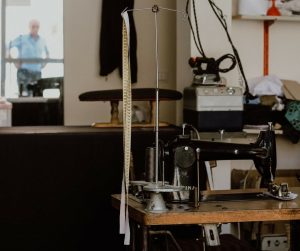 Also see: Best Handworks to Learn and Master in Nigeria
The following are the fundamental tools and instruments required to start a tailoring business in Nigeria:
a. Shop for N40,000 to N250,000, depending on where you are.
b. Manual sewing machines cost between N31,000 and N40,000, while electric machines cost between N80,000 and N200,000.
c. N300–N500 for Scissors
d. N500–N700 for measuring tape
e. N2,000–N3,000 per box of sewing machine needles
f. N3,000–N4,000 for 60 pieces of mixed color thread
g. Worktables range from N5,000 to N15,000 depending on size.
h. Generator set ranging from N80,000 to N210,000.
You may additionally require the following items, depending on the size of your business:
a. Overlook machines
b. Machines for weaving
c. Machines for embroidering
Note that, aside from the initial cost, you want your tailoring business to be successful and lucrative, which requires other processes.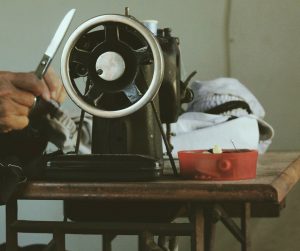 Recommended: How to register and start a school in Nigeria
Guidelines on how to start a successful tailoring and sewing business in Nigeria
1. Get Trained In Tailoring: To become a skilled tailor, you must attend a two- to three-year tutorial program. The ability to cut materials straight and accurately without making a mistake is far more crucial than the ability to cut time. You should be able to run materials according to their size and style.
To receive the greatest tailoring training, find a good and experienced sewing school and enroll. Individuals can also teach you how to sew. Training is especially important for those who want to make a living out of tailoring or pursue a profession in the fitting.
However, you may have considered certain stitching ethics at that time. The cost of tailoring training is moderate and will not be too expensive. A few coaches charge a fee to their trainees.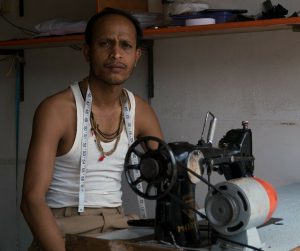 Also see: Best Places to Purchase Lawyers Wig and Gown in Nigeria 2023
2. Have A Business Location/Shop: Where you place your firm matters a lot in any business you wish to establish. You should have a shop in a supportive and decent business location before you do anything else. Though it may be tough to locate in a densely crowded location with thriving businesses, you should keep your shop in a similar area. Exemptions do exist. If you are a new tailor, this could happen.
In practice, this may be illustrated in the situation of someone who sews in her home, and all of the materials she uses come from the city; she then lives in a suburb. Her work speaks for itself; she is constantly sewing materials as a result of this. Her business succeeds regardless of her location due to her abilities. As a newcomer, choose a location where clients will be able to notice you without difficulty. It could very well be your home, which is OK as long as you have the necessary abilities for the job.
3. Outline A Business Plan For Your Business: This is a fundamental aspect of your tailoring and sewing business. Making strategic strategies will help you understand what is ahead. It will define the role to play in the business. The specialty you are using to design your sewing business will also be included in the business plan.
Create a complete feasibility study to see if a shop will be a profitable business. Examine the prices charged by different tailoring/cloth modification shops in your area before deciding on your own. Calculate how much business you may expect to receive each month. Calculate the amount of money you can earn. When you compare this to the costs you will incur, you can determine whether the business is viable.
Also see: Advantages and Disadvantages of being an entrepreneur
4. Get Necessary Capital/Funding: The tailoring business will initially require some capital to purchase the equipment necessary for the operation. Nonetheless, the business's capital is limited. You can start the firm with N100,000 in cash plus rent for a small scale with only a few machines.
In any case, N500,000 can start a regular tailoring and sewing business in the country if you are starting a significant venture, particularly for business people who are in it for the money.
5. Know Your Niche: Don't go into the tailoring industry to be a jack of all trades. Individuals with specialties are those who thrive quickly in the sewing business. Having a specialty and distinct niche in the fashion design business today is critical. Only men's material sewing, ladies' material sewing, children's material sewing, coordinated clothing, weaving, suites sewing, school regalia sewing, cut and join sewing (patching; similar to Obioma), or casual sewing are all options.
You are not, however, limited because you can work in more than one specialization. Only a few tailors are capable of sewing ladies' fabrics as well as men's. In any case, there should be one area in which you excel. Tailors with specialties are the best in the tailoring and sewing industry.
Also see: Differences Between A Businessman and an Entrepreneur
6. Buy Equipment For The Tailoring Business: The type of equipment required depends on whether you want to start a small or large tailoring business. You may not require all of the items at first, but you can add them as your sewing business grows.
Make sure you buy machines that won't break down quickly, and there are several brands to look out for, such as Model Emil and Butterfly sewing machines. The list of equipment required for the tailoring and sewing business in Nigeria will be detailed in this article.
7. Get a Good Brand Name For Your Sewing Business: This means you should look for a catchy name for your business. This is a distinguishing feature that sets your brand apart from others. This is a deeply personal matter. It's similar to naming your child. Many people choose to name their businesses after themselves.
Ted Tailors, for example. Butterfly design tailors are another option if they want anything they like. Choose an appealing name and have your friends and family try it out.
Also see: Highest Paying Programming Jobs 2023
8. Advertise & Get Your Business Known: The final step in beginning a tailoring business is to publicize it. Utilize all available internet media platforms, such as Instagram, Facebook, and YouTube, to promote your article on the clothing sewing business.
To popularize your brand, utilize as many outlets as feasible. Please show off your sewing skills by showcasing your work. Many potential purchasers and clients will judge your work based on how you look.
Recommended: Most Used Cars In Nigeria 2023: Top 10 Most Popular
Conclusion
To summarize, the tailoring business is a good one to get into. If done correctly, the business is money-making and generates a lot of profit. So far, we've talked about how much it will cost to start this business, as well as guidance on how to start a profitable tailoring and sewing business in Nigeria.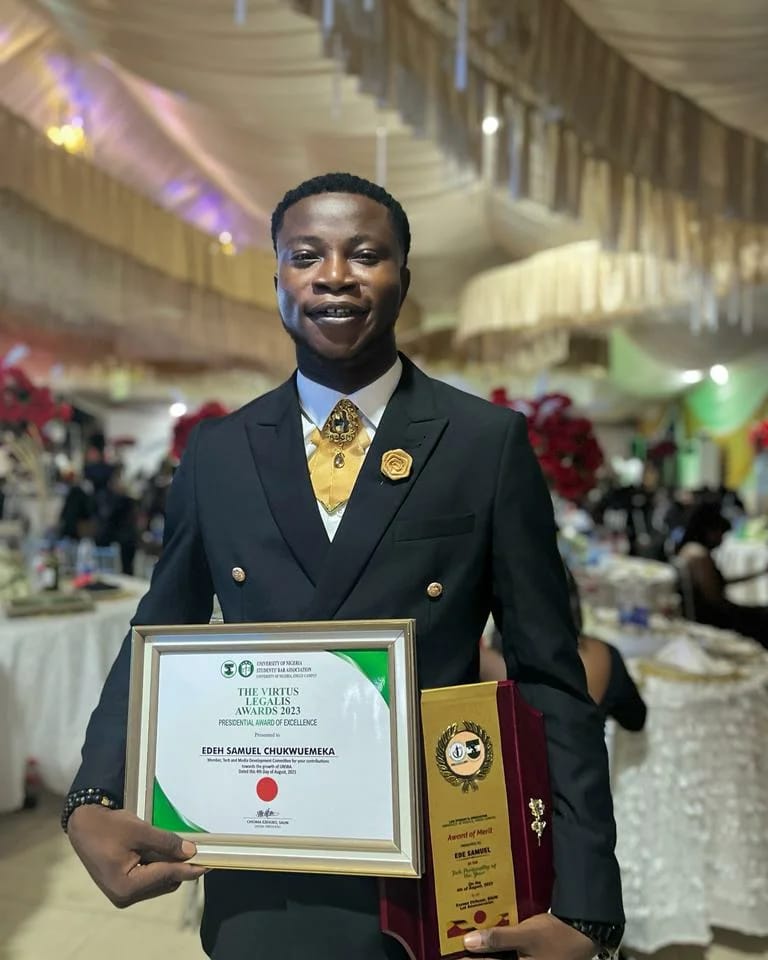 Edeh Samuel Chukwuemeka, ACMC, is a lawyer and a certified mediator/conciliator in Nigeria. He is also a developer with knowledge in various programming languages. Samuel is determined to leverage his skills in technology, SEO, and legal practice to revolutionize the legal profession worldwide by creating web and mobile applications that simplify legal research. Sam is also passionate about educating and providing valuable information to people.