How To Start a Restaurant Business in Nigeria: A restaurant is a place where you pay for your food and eat it. A waiter or waitress will often bring your food to your table. Restaurants have become one of Nigeria's fastest-growing businesses, with over 60% of the population eating outside their homes on a regular basis.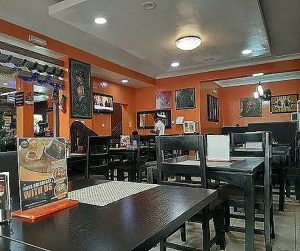 The restaurant industry is mostly for individuals who are skilled in the kitchen and wish to pursue a career in it. So, if you're among these people and live in Nigeria, consider yourself extremely fortunate. The information about how to start a restaurant company is mentioned below.
Recommended: Hardest Courses to Study in the University
How To Start Local Restaurant Business In Nigeria
1. Examine the restaurant market: The first step in launching a restaurant company is to research the local restaurant industry. When it comes to starting a restaurant, this is crucial. It is usual for market research for the restaurant sector to take many months.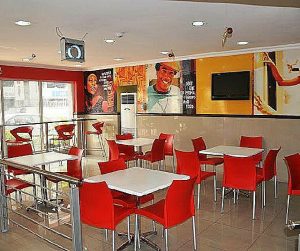 This will assist you in avoiding costly mistakes. While the business may appear simple and straightforward to begin, there are regulations to follow if you want to be successful. And you learn these guidelines by researching the market for this type of business.
2. Register your business: Registering your restaurant is the next step. You should register your restaurant name to help you build your brand and differentiate yourself from the competition.
Business name registration is handled by Nigeria's corporate affairs commission, and it may be done online. Make the mistake of not registering your restaurant before opening it. Someone else may register it and claim the brand name you've worked so hard to build.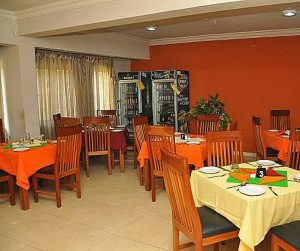 Also see: Differences Between Extensive and Intensive Reading
3. Make an all-encompassing approach: The business plan you write will guide the growth of your restaurant. Regardless of how much effort you've put into your idea or how many reliable individuals have assured you of your company's success, you must produce a business plan. Your strategy will act as a road map for your firm as it grows.
4. Determine who your target clients are: You need customers who will eat at your restaurant. What are their occupations, ages, and average earnings? When launching a restaurant business, you must address these questions.
If you know your target clients and niche market well, your restaurant business will thrive. You can scan for them or make and distribute handbills to attract them.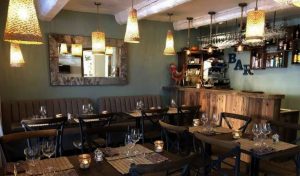 Recommended: Advantages and Disadvantages of being a Leader
5. Look for an appropriate place: Another stage is to choose a suitable site for your restaurant. One of the finest locations for a restaurant company is in a heavily populated and easily accessible portion of town.
Of course, you should keep in mind that it is better to locate your restaurant near colleges, motorparks, and business complexes. These are regions where you may expect a large number of different types of individuals to visit your business.
6. Find out what the tax rate is in your area for your restaurant: Again, you must determine the restaurant tax rate in your area and determine whether you can afford it. In Nigeria, all firms must pay a variety of taxes, including corporate income tax, education tax, and value added tax. However, in several Nigerian states, restaurants have been subjected to extra levies.
The Lagos State government, for example, levies a 5% sales/consumption tax on services performed in restaurants inside the state. Before you start a fire, you should consult with a lawyer who is aware with the tax consequences of your business and can assure that you are not breaking any laws.
Recommended: Highest Paying Companies in Nigeria
7. Obtain the required restaurant sales permit and license: In order to start a restaurant in Nigeria, you will need to secure a number of licenses and permissions. In certain circumstances, you will need to seek licenses from a local government office, while in others, you will need to obtain them from a state government agency.
It is vital to ensure that you have the necessary licenses and permissions before starting your restaurant company in Nigeria. Because the sorts of licenses and permissions differ by area, it's critical that you get legal assistance early on in your restaurant's development.
Also, if he stands and you still want to offer alcoholic beverages, you'll need a specific license. If your business will be operating late at night or maybe past midnight, you will need to get a special permission. Getting the correct legal help is therefore crucial for getting your restaurant off to a good start in terms of licenses and permits.
Also see: Best Handworks to Learn in Nigeria 2022
8. Raise funds for your startup: After doing your research and making your decision, you should have a good estimate of how much it will cost to open a restaurant. Capital is one of the most important criteria for beginning a restaurant. As a result, you'll need to generate funds for your company.
Your capital letter denotes the size of your company: small, medium, or big. Because growth is a constant and steady process, it's fine to start modest and expand later as you gain expertise and financial rewards.
9. Create a menu plan: Any restaurant's menu is the most crucial contact point. Daily promotions and a prix-fixe menu should be available in your establishment. Prices for each meal should be included in your menu list. You may come up with your menu pricing list by looking at what other restaurants in your area charge for a plate of food they provide.
As a newcomer to the industry, the price for a plate of new offer may be slightly cheaper than what others charge for the identical plate of dinner in order to attract new customers. To build credibility and give your restaurant an advantage over others, as a chef and lover of culinary art, you must have your own distinctive recipes and a flexible menu at a fair price.
Ask yourself why consumers should keep eating at your restaurant. If you can honestly answer this question, you're on your way to creating a successful restaurant. Make plans to receive food and specialty condiments at regular and cheap costs by identifying and connecting with wholesale suppliers. This alleviates the burden of locating and purchasing food items that are seasonal, limited, or in short availability on the market.
Recommended: Past Leaders of Nigeria Since 1914 till today
10. Invest in the necessary restaurant equipment: Cooking utensils, tables, hand and plate washing supplies, desks and chairs, internet cables, inverter, cooling system, fans, generating plants, TV set, dstv/local antenna, audio music player, and other entertainment equipment are all required in any restaurant.
11. Decorate your restaurant: You must also furnish the restaurant. There are various possibilities available, but it all comes down to personal preference. To add to the amazing atmosphere of your restaurant, Full-stop used first flowers in a sturdy and contemporary hand-sculpted brass work overhead.
Recommended: Differences Between First and Second-Generation Computer
12. Hire competent cooks and wait staff: Employee knowledge Waiters and employees who are passionate about and appreciate the importance of high customer satisfaction in the restaurant sector will decide to a significant part your ability to maintain and attract new customers. Your chefs' watchwords should be meticulous attention to detail and the utilization of the freshest seasonal foods and high-quality goods.
13. Make a management team and structure it: Make a management team and organize it. You require managers to handle the firm for you so that you may devote your time to other activities. Organize waiters and waitresses to service your guests, as well as a financial accountant to provide correct financial information.
Recommended: Best Affiliate Programs in Nigeria 2022: Top 10 Highest Paying
14. Standardize health and safety procedures: Because restaurants are all about people consuming food, the restaurant industry is extremely sensitive. We should anticipate that the restaurant will be monitored and inspected on a regular basis by the local or state government to verify that you are following all applicable health and safety regulations.
Inspections may include not just raw and peppered food, but also refrigeration systems, cooking equipment, and garbage cans.
15. Promote your company: In this business, this is one of your main priorities. This is because it makes very little difference how terrific a chef you are or how fantastic your offerings are if no one knows about your eatery. You must market your restaurant regardless of the type.  For outstanding fast service restaurants, use social media channels.
Recommended: Differences Between Democracy and Autocracy
Top 3 Facts About Restaurant Business In Nigeria
1. Competition: Just like every other business, running restaurant business in Nigeria is highly competitive. As stated earlier, restaurant business is a life saving business in Nigeria. This is in the sense that food is a necessity. This fact is known to everyone. On the same hand, the lucrative nature of restaurant business is equally known to all. People will always consider restaurant business when evaluating their choice of venture.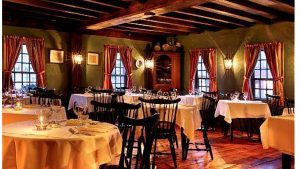 In Nigeria, it is usual for every street to have more than one restaurant. This is where the competition begins. So, the demand is high on the side of customers, and they will always stick with the vendor that satisfies their need. First impression in this instance is of utmost necessity. Embellishing your services with something unique and employing other strategies to appeal to the customer's appetite are most recommended.
2. Need for permit: In some areas in Nigeria, running a restaurant business requires getting an authorization from a designated authority, usually from the community delegates or any other authority designated for that purpose. A deductible reason for this is that selling of food has something to do with public health.
Authorities that are in charge of public health and public nuisance in the target community or state may want to set a standard for the operation of the restaurant business in order to ensure public safety. Other evaluations and standard permit may be required, such as fire safety and other hazards.
Recommended: Most Popular Sports In The World 
3. Restaurant business is lucrative: Undoubtedly, running a restaurant is lucrative. Its lucrative nature is at its peak when the business is well invested in and adequately managed. So, there is need to maintain good customer relationship and explore viable business strategies in other to be unique in this line of business.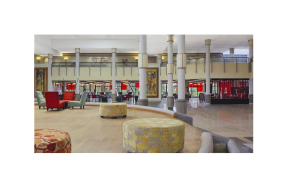 Profits are not automatically made by the mere fact of opening a restaurant, and it may not come soon at the very inception of the business. Profits are rather derived from the strategies employed in managing the business. And the most important part of managing the business is employing those strategies that will guarantee sustenance of the business and a long-term profit.
Recommended: Differences Between Interpersonal And Intrapersonal Communication
Conclusion
In conclusion, the processes to start a restaurant company in Nigeria are as follows. Consider how lucrative it is and how much it will cost to get started. You can study business at the entry level and work your way up to become a large-scale company enterprise. You will undoubtedly succeed if you follow the steps to starting a business.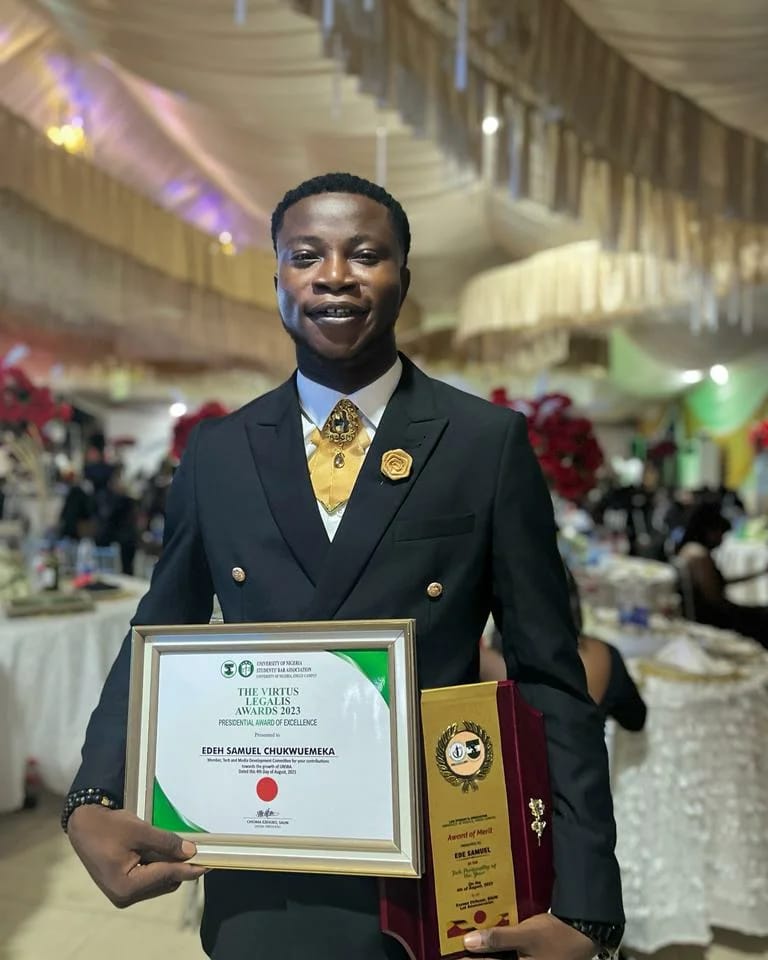 Edeh Samuel Chukwuemeka, ACMC, is a lawyer and a certified mediator/conciliator in Nigeria. He is also a developer with knowledge in various programming languages. Samuel is determined to leverage his skills in technology, SEO, and legal practice to revolutionize the legal profession worldwide by creating web and mobile applications that simplify legal research. Sam is also passionate about educating and providing valuable information to people.