Dirtiest States In Nigeria: Nigeria is a large indigenous nation with inhabitants from over 300 different tribes. It is also the most populous nation on the continent of Africa, and the threat posed by population growth is frequently coupled by significant trash produced by the populace. The nation is still considered to as one of the numerous "developing nations" of the globe. Nigeria is no exception to this, since waste mismanagement is a common problem in "developing nations." Many Nigerians are dirty, and you'd be amazed at how filthy some Nigerians can be if you took a walk or drove through some of the rural or underdeveloped regions in states like Lagos.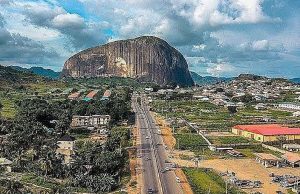 However, the government also contributes to this problem by failing to provide the necessary waste management tools, such as adequate garbage cans, dump trucks, and environmental officials to guarantee wastes are disposed of appropriately. Although it is true that most Nigerian states are unclean, some are dirtier than others. In this post, we'll look at the dirtiest states in Nigeria at the moment.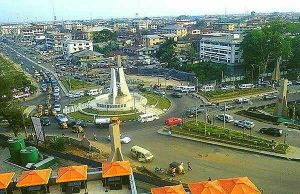 Recommended: Most Competitive Universities In Nigeria
Dirtiest States in Nigeria
1. Lagos: Lagos state is the wealthiest and most developed state in Nigeria, yet it still trails behind in terms of trash management and overall cleanliness. This is primarily due to the state's present urban migration and overpopulation problems, neither of which appear to be going away any time soon.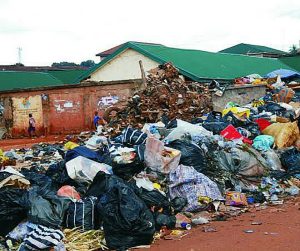 You will be astounded to see how filthy Lagos State can be despite being recognised as the most developed state in the nation after visiting some of the busiest stations and even roadways. Many people think Lagos State's problem with filth is caused by LAWMA, the state's waste management agency, being poorly managed and underfunded, while others think that most Lagosians are naturally filthy.
While Lagos state may be among the best and most developed in the nation, it is now regarded as the dirtiest. State officials in this state must do more to raise awareness of and manage the massive amounts of trash produced by its residents.
Recommended: Most Difficult Exams in the World
2. Abia: Another filthy state in Nigeria is Abia, and this problem is primarily attributable to the state's long-standing inept administration. Abia state, unlike Lagos, does not have a population problem, yet it is nonetheless quite unclean.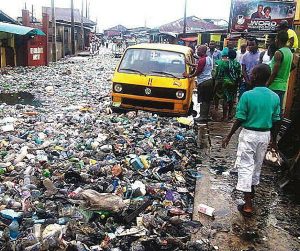 One of the towns in Abia state that is currently struggling with this issue of stench and rubbish strewn all over the place is Aba, which is Nigeria's largest manufacturing and commercial centre. Erosion and floods in some sections of Abia state make it highly difficult to live there if one cares about living a healthy life, adding to the state's already significant waste issues.
3. Anambra: Another state in south-western Nigeria that struggles with disorder is Anambra. Additionally, it is rated as the third dirtiest state in the nation. The main causes of this state's filthy situation are the incompetence of waste management officials and the residents' seeming lack of concern. You will be astounded by how unclean the state's most populated metropolis, Onitsha, seems when you come.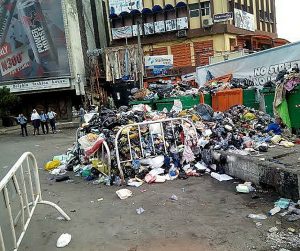 The majority of people think that the Anambra state government might do more to penalise garbage offenders and reactivate the state's waste management agency. Fortunately, the current governor is making every effort to stop this issue.
Recommended: How To Start A Law Firm In California: A Comprehensive Guide to Legal Requirements
4. Kogi: One of the least developed states in the nation is Kogi, and this underdevelopment is largely accompanied by the problem of dirtiness among residents who are not well-informed about the risks of not caring for their surroundings.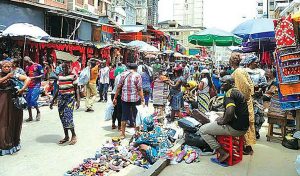 The state is also somewhat affected by the insurgency and banditry problems that are now wreaking havoc in northern Nigeria; this may be one of the causes for the state government's frequent neglect of trash management in favour of more urgent matters
5. Kano State: Kano State, one of the most populous states in Nigeria, shares the same issue with the other states on our list in that the government has not been able to get waste management control and cleanliness correct.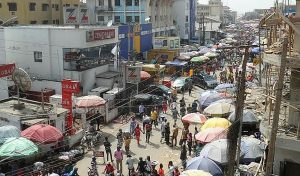 Although Kano State is one of the best northern states in terms of how easy it is to conduct business, over 65% of the state's land area is still grossly unclean, and the situation is made worse by the ease with which you can find smelly objects on the streets, in bus stops, markets, and even in some business areas. Since there has never been a well-thought-out waste management system in place by the state's successive administrations, it is dangerous to live there.
Recommended: Best trained army in the world
6. Osun: Osun State, although having a small population, entered the list of the dirtiest states in Nigeria. Mind you, this is not the fault of the state administration, but rather the residents of this state. It's strange that the state government, working with local governments, was able to install waste bins with trucks that could help collect the trash and properly dispose of it, but the locals refused to use them and instead threw their trash in the bushes and on the streets.
We may partially blame the administration for this as well because there isn't any enforcement or scapegoats, which allowed the locals to conduct these crimes without fear. This has led to a rise in illnesses like typhoid, malaria, and even cholera outbreaks throughout the state.
7. Nasarawa: This is the second dirtiest state in Northern Nigeria, mostly as a result of ongoing security concerns and the devastation of people's lives and property by the several terrorist organisations that have terrorised the state.
Since the government isn't doing anything to guarantee that the security and safety of Nasarawa State residents are taken seriously, low development is another aspect that needs to be examined.
Despite being quite near the Federal Capital Territory of Abuja, this state is nevertheless the seventh dirtiest in Nigeria.
Recommended: How To Become a Successful Entrepreneur
8. Zamfara: In addition to the previously stated states, Zamfara State also faces security threats from numerous terrorist groups; nevertheless, environmental issues are not exempt. Since the state's IGR is so low, which may be attributed to security issues, and it is one of the least developed and educated states, not much is expected from it.
In this state, less than 85% of the places are deemed clean, and many more are so filthy that immediate action is required to ensure the residents' health.
9. Ogun: Another state in South-Western Nigeria coping with trash concerns is Ogun state, which is Lagos' closest neighbour. Even though the Ogun state administration works nonstop to keep the state's capital city clean, market centres in smaller towns continue to be quite filthy and overrun with trash bins.
Recommended: Richest Musicians In Nigeria And Their Networth
Conclusion
Nigeria, the largest country in Africa, has a lot to do to improve its environmental quality and its infrastructure, since other nations look to Nigeria for leadership. The sight of Nigeria's big towns covered with garbage dumps is revolting. The nation's government has to get moving on creating the necessary waste management control organisations. Additionally, they should enforce this to ensure that violators are penalised while also educating the populace about the need of maintaining a clean environment.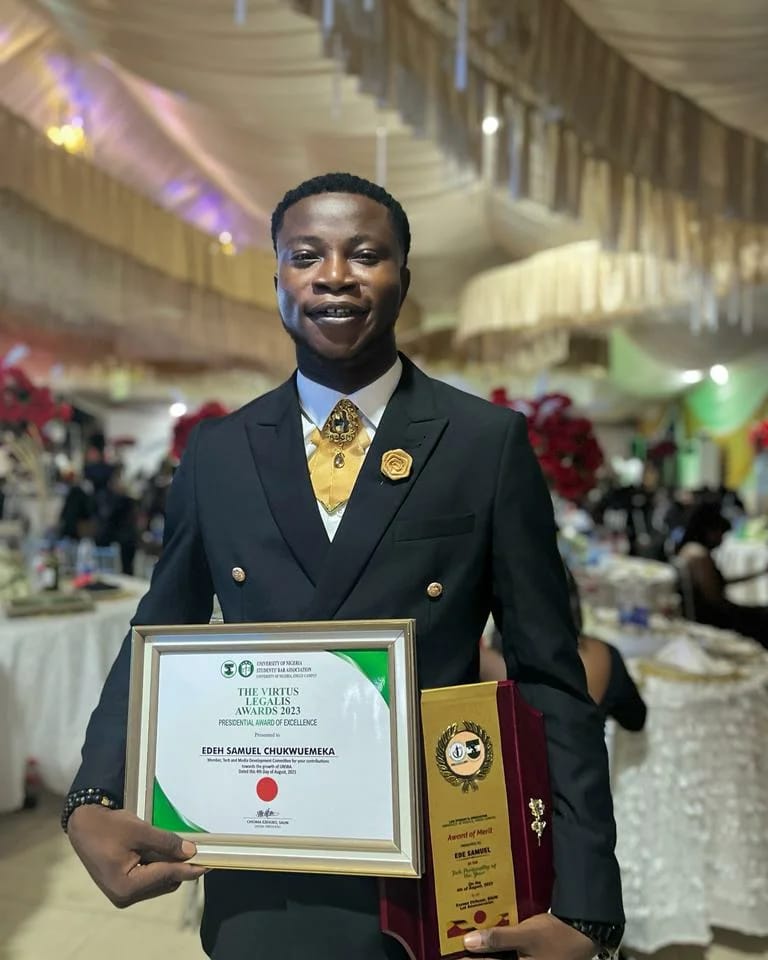 Edeh Samuel Chukwuemeka, ACMC, is a lawyer and a certified mediator/conciliator in Nigeria. He is also a developer with knowledge in various programming languages. Samuel is determined to leverage his skills in technology, SEO, and legal practice to revolutionize the legal profession worldwide by creating web and mobile applications that simplify legal research. Sam is also passionate about educating and providing valuable information to people.