How To Survive in Germany as a Nigerian: Being a Nigerian living in Germany may be both beneficial and difficult. It takes planning and flexibility to navigate a new legal system, culture, and language. This book seeks to provide crucial advice and tools for Nigerians hoping to prosper in Germany, covering everything from comprehending visa regulations to locating housing and assimilating into the local society. You may maintain your Nigerian identity while creating a prosperous life in Germany provided you have the correct knowledge and an optimistic outlook."
Recommended: Most Expensive Universities In The World
Why Travel to Germany?
Among the nations in Europe and the globe with the strongest economies is Germany. It indicates that there are several career options available in a variety of sectors. The nation's economic, health, education, and IT and technology sectors are all thriving. You may find it interesting to know that Germany has some of the highest ranked living standards worldwide. Because the government disapproves of crimes, the nation has low crime rates. The surroundings are lovely and well-kept. It's a great place to unwind and decompress.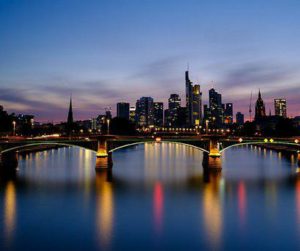 There are several parks, activities, and breathtaking views to take in. The dwellings are reasonably priced, food are reasonably priced, and the transit is secure. Nigerians will have a great time visiting the nation. Relocating to Germany is a great place to start if you want to travel around Europe with ease. It's no secret that Germany is a popular choice for foreign students, particularly those from Nigeria. The nation boasts formal educational institutions that produce leaders of the world's leading industries.
Recommended: Countries with the best education system in the world
German degrees are also valued internationally and provide you a competitive advantage in the job market. German education is notable for being provided for little or no cost, so you don't have to worry about going bankrupt trying to pay for your education. Germany has one of the most developed healthcare systems in the world. As long as they have insurance, residents are entitled to free medical care. In Germany, public health insurance is immediately available to all employees and is equally funded by both your company and yourself. Additionally, the nation's hospitals are equipped with cutting-edge technology and staff members with a wealth of expertise. As a result, you don't need to be concerned about your health in the event of a sickness or other medical emergency.
Recommended: History Of The Nigerian Police Force (NPF)
6 Tips On How To Survive in Germany as a Nigerian
1. Learn the German Language: A significant challenge faced by Nigerian immigrants in Germany is the linguistic divide. Germany's official language is still German, despite the fact that English is spoken across the nation. To accomplish everyday tasks like requesting assistance, chatting to the taxi driver, and buying groceries, you must be able to communicate in German.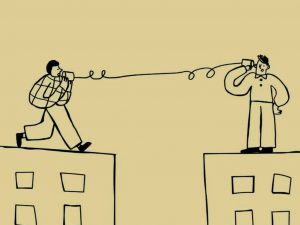 If you are unable to interact with the natives, you could get annoyed and have an unpleasant time while there. Essential phrases and words like good morning (Guten Morgen), please (bitte), thank you (Danke), farewell (Auf Wiedersehen), etc. should also be able to be spoken. Although the language is said to be difficult, if you practice consistently and with dedication, you will become proficient in it sooner than you think. Even before you get to the nation, it is recommended that you learn German online.
Recommended: Best Courses In South Africa to Study 2023
2. Avoid Crime: Because Germany takes security seriously, the nation has a low crime rate. You should abstain from any illegal activity if you wish to spend your time in Germany peacefully. Avoid being in doubtful areas to prevent being a victim of events.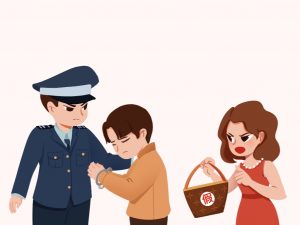 Always carry an identification document with you as a precaution. If the authorities interrogate you, you will have documentation to show that you are a legal resident of the nation. You may be arrested without being given the opportunity to defend yourself if you are not discovered in possession of any identification, such as a residency permit.
Recommended: How To Sue The Government In Nigeria
3. Find Work in Germany: Like living anywhere else, there are various costs associated with living in Germany. You should find a job so that you can pay for the various expenses.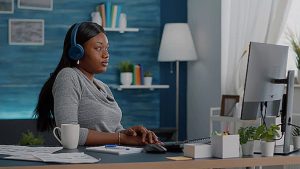 Even if you may not get a high-paying job in your first year, you might start with low-paying jobs to get by. You may begin by driving taxis, working in restaurants and cafés, etc. You should already have a degree if your goal is to get a well-paying job as soon as possible. Your chances of landing a job at one of the nation's top corporations would increase with a degree.
4. Securing Affordable Housing: You may find an apartment that meets your demands regardless of your financial situation. You may discover plenty of information to assist you in finding a good apartment. It could seem intimidating, so it would be wise to remain patient. You should first decide the home you want to live in and create a budget before looking for an apartment.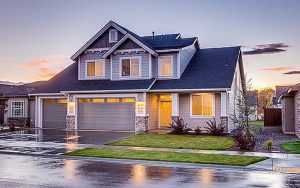 The nation offers a variety of housing options, including luxury apartments, shared apartments, single-family homes, and studios. Check out housing websites like Wunderflats, Nestpick, Immowelt, etc. to streamline your search. You should have additional funds in addition to your rent to pay for things like internet, garbage, etc.
Also see: How To Carry Yourself As A Woman
5. Make New Friends in Your City: You can't spend your whole time in Germany alone, even if Germans aren't as amiable as Nigerians. Since no man is an island, you must go outside of your comfort zone and interact with like-minded others. You should join organizations too, since the majority of Germans are involved in various degrees.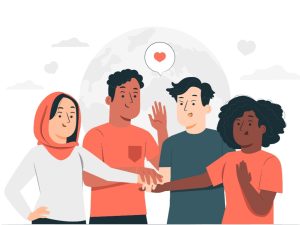 Participate in events at work, the church, and the school. Go to events, visit parks, and make an effort to strike up a discussion. You would never believe how beneficial it would be to have at least one German buddy.
Recommended: Countries That Make The Best Cars In The World 2023
6. Adhere to the regulations: As was already said, Germans are disciplined and always observe the regulations. Their day-to-day operations are governed by both legal and unwritten rules. Thus, expect to face disapproval if you engage in behavior that deviates from the standard in the nation.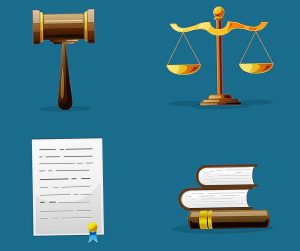 For example, you should never cross the street at a red light. Germany respects its rules, it's not Nigeria, and being caught might result in a fine! It would also be preferable if you avoided playing loud music when using public transportation since this annoys Germans. Finally, don't make light of German history; people find it offensive and you can lose their favor. In order to avoid breaking any rules without realizing it, you should familiarize yourself with them before moving to Germany.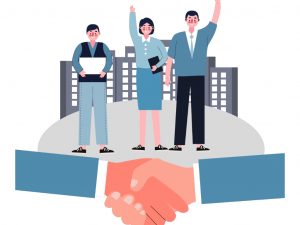 Recommended: How To Survive In Nigeria
In conclusion, practical preparation, cultural openness, and a desire to learn and develop are all necessary for a Nigerian to successfully adjust to life in Germany. You can not only survive in this new environment, but flourish on it by learning about the legal procedures, looking for support systems, and being involved in the community.
If you keep in mind to embrace both your German possibilities and your Nigerian history, you should have no trouble creating a happy and meaningful life in your new country. You may conquer any obstacles in your path and have a memorable and meaningful time in Germany if you have perseverance and dedication.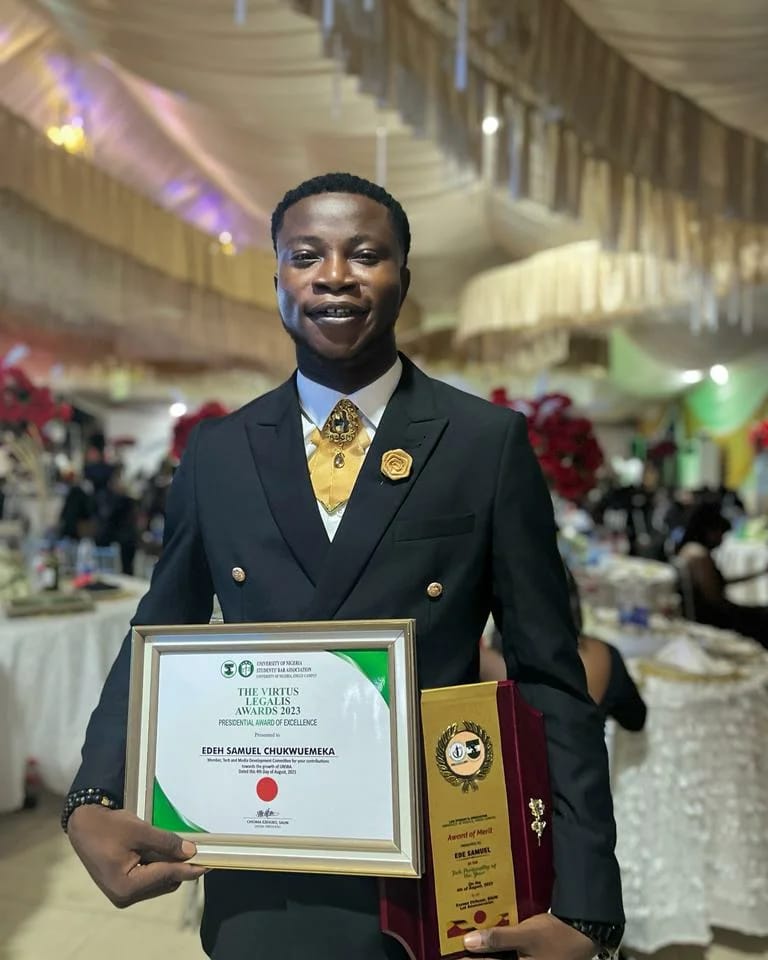 Edeh Samuel Chukwuemeka, ACMC, is a lawyer and a certified mediator/conciliator in Nigeria. He is also a developer with knowledge in various programming languages. Samuel is determined to leverage his skills in technology, SEO, and legal practice to revolutionize the legal profession worldwide by creating web and mobile applications that simplify legal research. Sam is also passionate about educating and providing valuable information to people.