Most Beautiful Dog Breeds In the world: There are three categories of creation on earth, Plants, Animals and Inanimate objects that are not living things. Man is classified under animals however, man is considered a higher animal as a reason of his high level intelligence and ability to think, speak and act in rational ways. The categorization of man and other species of animals did not completely severe the relationship that exist between them. Man relates with his environment and nature and even more with other animals.
Although some animals are considered vicious and dangerous, some good example are; Lion, Tiger, poisonous Snakes, Crocodiles etc, others are relatively tame and friendly and has shown great closeness and relationship with man and his environment. A good example of such tame animals that has demonstrated friendly tendencies and closeness to other animals especially man is dog, birds like parts etc. While some of these tame and friendly animals has been adopted and kept as pet and guards by humans, the dangerous and vicious ones has been avoided, some have been killed while others has been captured and kept in confinements with different appellation like zoo, reserves, parks etc.
It suffices to say that one of the animals that man has been so used to having around as pet and sometimes as guards are dogs. They are a unique kind of animal that can be wild and tame depending on the training and lifestyle it is exposed to. Dogs are indeed special and very unique. Dog has different species and with peculiar characteristics and physic. The dog has been specially bred over decades for different behaviors with sensory capabilities as well as it physical attributes.
Breeds of dogs vary greatly in shape, size, and also incolors. Dogs has also been known to perform many different roles for humans, such as hunting, herding, pulling loads, companionship, protection, therapy, assisting security agencies in public and State security, and aiding disabled people. These series of fondness and interactions between man and dogs has placed dogs as one of man's best friend. Just like we saw above, dogs are of different species and most often, they serve different purpose. Let's see some of the types of dogs based on their behavior and relation with humans. There is the Hound dogs, Sporting dogs, Working dogs, Herding dogs, Terrier dogs, Non-sporting dogs and the Toy dogs.
It is also noteworthy that dogs has names based on their breed. There are over a hundred different types of dog breeds. These various breeds might be an interesting subject of discuss but certainly not the subject of this article. In this article, we will consider some of the dogs that are considered comely and very appealing to be around.
This presupposes that there are some type of dogs that are weird looking and not very appealing to the eyes. One of the most interesting thing about beautiful dogs is the aura of friendliness they portray, they look innocent, pretty and catches the fancy of almost all dog lovers and pet lovers alike. Unlike the weird looking types, the beautiful ones can be charming and instill confidence in the owner with a sense of pride for owning a pretty pet.
Recommended: Most Beautiful Animals In The World 2022
Top 10 Prettiest And Most Beautiful Dog Breeds In the world
1. LABRADOR RETRIEVERS: The Labrador is quite a loyal, very lively and playful and can be very obedient too. The dog has an appealing and bold appearance and was bred as a sporting and hunting dog but in recent time, it is mostly kept as a companion dog around the world by dog lovers.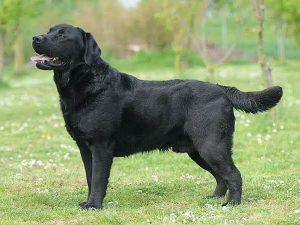 Trained also in most situations as therapy dog and as a guide in other cases, it is quite expensive but very beautiful. It comes in colors like Black, chocolate, or yellow with a lifespan of 12 to 14 years. It is worth having.
2. GERMAN SHEPHERD: Apart from being one of the smartest dogs in the world, the German shepherd is also an adorable dog. The German shepherd also known as Alsatian is a unique breed of working dog usually of medium and large size originally bred as a herding dog for sheep.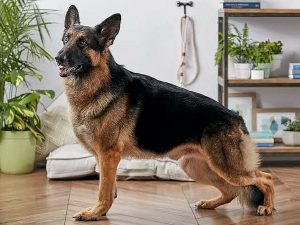 The unique breed was developed by Max von Stephanitz. It one of the best dogs used in search-and-rescue, police and military warfare. The dog is double coated and breeds in colors like Tan with black saddle, solid black and sable with a lifespan of 9 to 13 and 4 to 9 years for the puppies. German shepherds are really cute and worth having.
Also see: Most Beautiful Countries in the World 2022
3. SIBERIAN HUSKY: This cute specie originated from the Northeast Asia and very resilient, always active and energetic. With 4 to 8 years and 12 to 14 years of lifespan for the little and older ones respectively.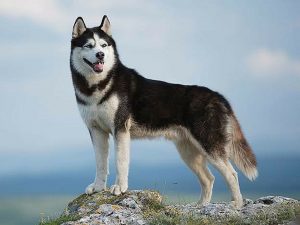 It comes in virtually all colors ranging from pure white to pure black and many nice colors. Being one of the Spitz genetic family, it stands out by its thick fur and double coat, with a seemingly erect and triangular ears. It is a good breed and a beautiful companion.
4. SAMOYED: The Samoyed is a double white and thick coated breed of medium-sized dogs originally bred for herding. It usually has thick, white, double-layer coats.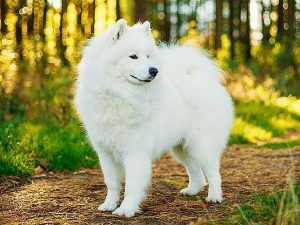 Samoyed breeds usually comes in white with a lifespan of 12 to 14 years. It is so cute and adorable. Indeed it is one of the most beautiful dogs in the world.
Also see: Advantages and Disadvantages of Living in Canada
5. AUSTRALIAN SHEPHERD: The Australian Shepherd is also a herding dog breed from the United States. In the 19th century, the amazing breed was developed in California USA. This dog specie was originally bred as a herding dog, but has soon warmed it way to becoming one of the most preferred companion dog breeds in North America.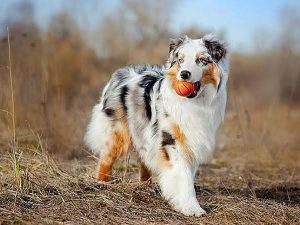 They have beautiful colors like Blue or red merle, patterned in white markings and tan points, solid black or red, or a mixture of all and has a lifespan of 11 to 13 years. They are unique and cute with amazing color mixtures. They are a one of the most beautiful dogs in the world.
6. GOLDEN RETRIEVER: The Golden Retriever is a Scottish breed of retriever dog of medium size. It is characterized by a gentle and affectionate nature and a striking golden coat. It is commonly kept as a pet and is among the most frequently registered breeds in several Western countries.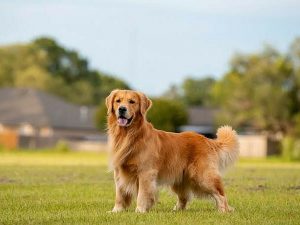 It is a frequent competitor in dog shows and obedience trials; it is also used as a gundog, and may be trained for use as a guide dog. It comes in different shade of gold or cream with a lifespan of 12 to 13 years. Very beautiful indeed with Flat or wavy double coat with good feathering, dense water-resistant undercoat.
Recommended: Countries with the best education system in the world 2022
7. POODLE: The Poodle also called Pudel in German and referred to as Caniche in French is a unique breed of water dog. The Poodle is one of the rare dog breeds that is classified into four major varieties which are based on their size. There is the Standard Poodle, Medium Poodle, Miniature Poodle and then the Toy Poodle.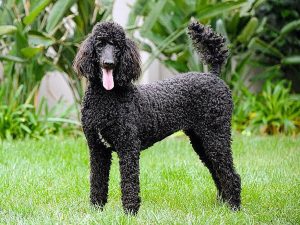 Among the other varieties, the Medium Poodle variety is not well recognized across the world like the others. Though it might look weird to some but, it is unique and attention grabbing. It is one of the most beautiful dogs in the world with unique looks and curly coat.
8. SALUKI: Persian Greyhound is another name for the Saluki, a very special and unique dog breed that was developed from sighthounds. The Saluki could hunt based on sight rather than scent which is practically uncommon among dogs generally. A great feature of the Saluki is the fact that it has been a pure breed as far back as the 19th century. It is a great dog and indeed one of the most beautiful dogs in the world.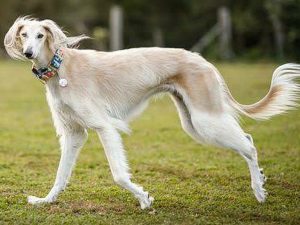 The Saluki breed has various colors like white, cream, fawn and many others with a lifespan of 12 to 14 years.
Also see: Countries with the highest youth population in the world
9. IRISH SETTER: The Irish Setter is a special breed and considered a gundog. The family dog is quite an adorable specie with amazing looks and furs. It is one of the best and beautiful looking dogs in the world.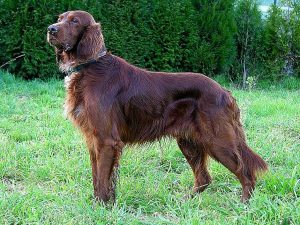 10. WEIMARANER: With much enthusiasm for hunting, the early Weimaraners were used by royalty for hunting expeditions where they hunt large game like boar, bear and deer alike. Weimaraners are amazing species and cute. Bold and courageous in looks and behavior but very friendly and makes good pet when tamed properly.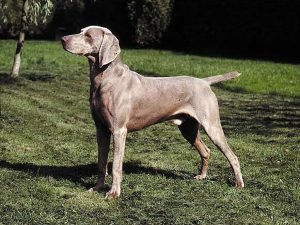 With a lifespan of 11 to 14, though skinny looking, it is an amazing specie of great appellation.
Recommended: Most intelligent animals in the world
In conclusion, it is without doubt how man has gotten used to having dogs around more than other species of animals and the integration of dogs in human routines such as companionship and security. Dogs are good species of animals that make good pets too.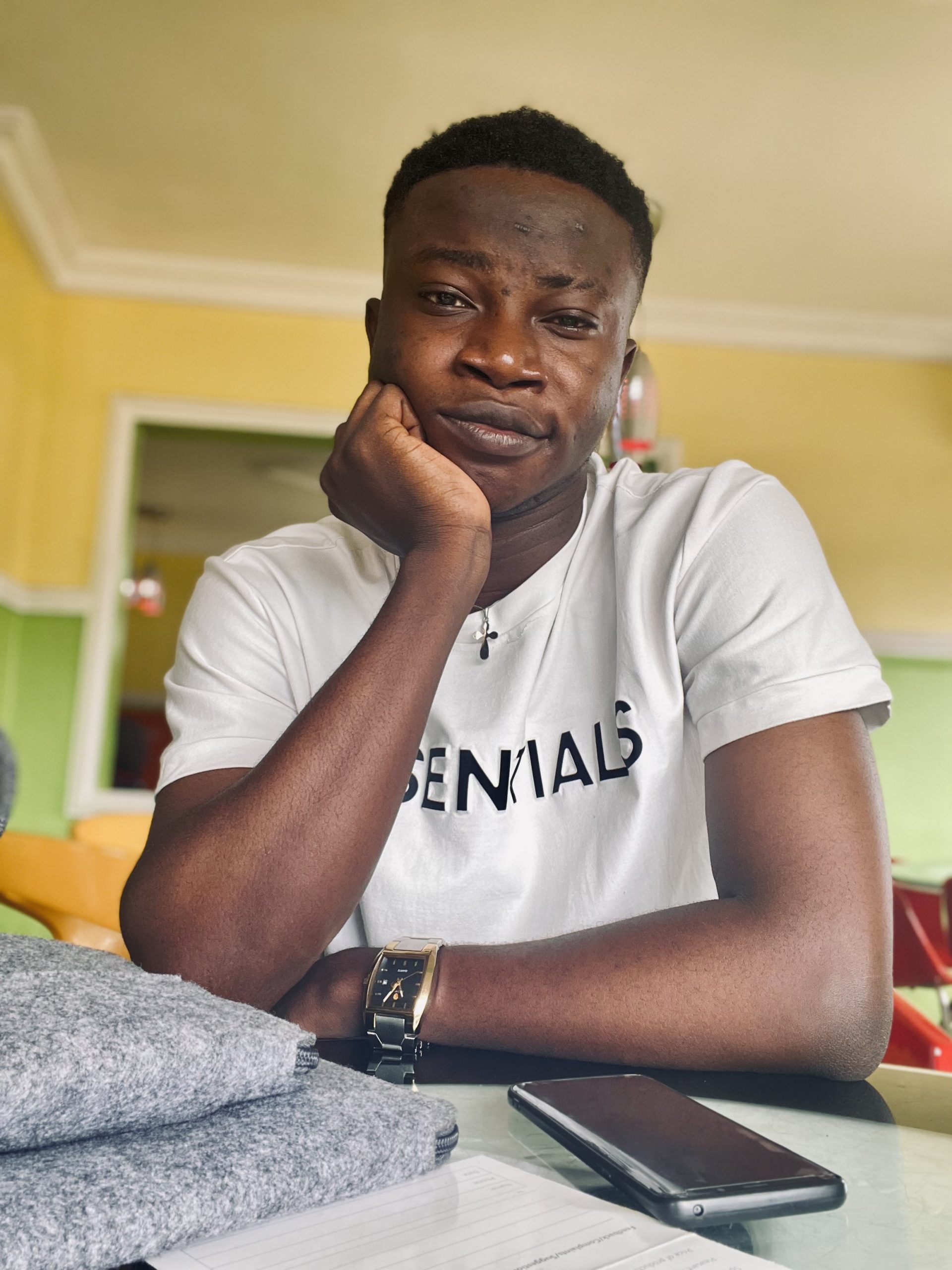 Edeh Samuel Chukwuemeka ACMC, is a Law Student and a Certified Mediator/Conciliator in Nigeria. He is also a Developer with knowledge in HTML, CSS, JS, PHP and React Native. Samuel is bent on changing the legal profession by building Web and Mobile Apps that will make legal research a lot easier.