Most Dangerous Cities In Canada: Canada is a wonderful place with a large population and great areas to visit; a lot of people apply for visa and scholarships to travel to Canada because of employment opportunities, hospitality, residency, citizenship, education, medical facilities and for comfort and relaxation.
But this wonderful country still has a lot of danger lurking on its streets but this is in relation to certain areas in the country. It has recorded a lot of criminal activities which has become a threat to the lives of residents, making the affected places unsafe and insecure for habitation. We would look at some of those places and they are:
Recommended: Cheapest Places To Live In Canada
Canada's top 10 Most Dangerous Cities 2023
1. Surrey: Surrey is a Canadian city close to Vancouver. It has been recorded to have a very high rate of criminal activities of a score of 64.58. It is situated in British Columbia. It has low-rate houses and offers a lot of educational programs. It is largely populated and is divided into various communities who grow and depend on this city for its livelihood.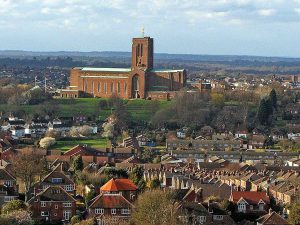 But because of the increase in crimes, it has instilled fear and distress to the residents and guests in that area some of these areas have been highlighted to have an augmented crime rate include: The Surrey Metro Centre, The Guildford Town Centre and The East Clayton. The crimes are generally experienced in the form of stealing in stalls or stores, drug crimes, house burglary and violent break-in, inside different properties, mainly because of the operation of some criminal gangs.
2. Lethbridge: Lethbridge is a Canadian city found in Alberta. It has been shown to have an eminent rise in crime acts. It has been estimated in figures to be 63.89. This is a very beautiful city and engages in a lot of cultural traditions and activities. It is a home to a lot of residents and sojourners.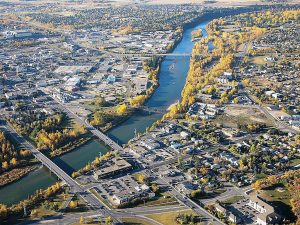 Sadly, it is a lovely place; but criminal actions are still felt and prevalent in this area and are vigorously felt in areas like Coaldale and Picture Butte. Most of the criminal actions range from theft, burglary and house-breaking, drug-abuse which include fentanyl and any other related opiate and property crimes.
Recommended: Cheapest Places To Live in India
3. Red Deer: Red Deer is another Canadian city located in Alberta province. It is involved in oil business and has a large population. It has a soaring crime rate of about 61.75 in numbers, which is a very unsafe record for any person who considers it for a residence. It has a lot of colorful landscape and promotes various recreational events.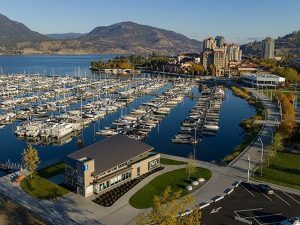 Generally, a lot of thieves are seen in this locality, making life uneasy for the residents. Events of drug-dealers, thieves breaking into house and tampering or looting people's properties with violence are not far-fetched from this arena.
4. Kelowna: Kelowna has its land mark in the British Columbia's Okanagan Valley. It has been predominant for its mesmerizing lakes and water sources, skiing activities, educational institutes, fine winery, outdoor exploration and fun activities, thereby advancing the tourist sector and creating a splendid environment for its large residents.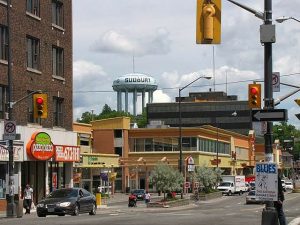 Although, the city is endowed with a lot of lovely sceneries, but this has not enabled it escape from the clutches of crimes and aggressive conducts. With an estimated value of 61.56, it is not surprising that excessive misuse and intake of drugs, property vandalism and break-in can be found in this place.
Recommended: Countries with the best education system 
5. Sudbury: Sudbury has its nest in the northern area of Ontario, Canada. Sudbury has been very reputable for its diverse businesses especially the ones involving mineral resources which enhances numerous mining activities.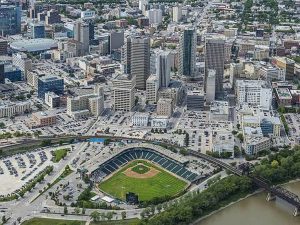 It could be seen as a safe haven for tourists but it still records incidents of criminal actions with an estimated index of 60.10, which is still a big headache for the residents. The criminals mainly involve themselves in use of guns, homicide, stealing things, breaking into people's houses and other related offenses.
6. Sault Ste. Marie: Sault Ste. Marie is close to one of the three lakes of Canada. Its location has been pin-pointed to be on the border line of Ontario and Michigan. It is known for its strong cultural values, homely nature and belief system. It owns a number of stunning sites and environs.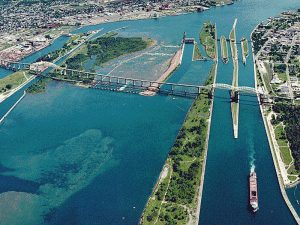 These lovely characteristics do not shield it from the on-going criminal actions.  It has a towering crime rate of about 59.81 in figures which include drug abuse and similar actions, homicide, property theft and other fierce deeds.
Recommended: Cheapest Universities in the United Kingdom
7. Winnipeg: Winnipeg is a picturesque city, which has its location as the capital city of Manitoba; at its center you will find two rivers that join to form a fork shape. It tells a lot of historical stories; it has ravishing artistic sceneries, ancient landmarks and promotes a number of multi-cultural and out-doors sports and activities.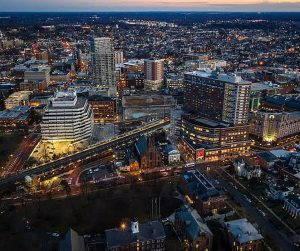 But still its residents live in terror, because of the escalation in crime and its vices. It has been noted to have an approximated crime index of 58.93. This city suffers from armed robbery, stealing, different degrees of sexual assaults, crimes involving the offensive use of catalytic converter and other related criminal acts.
8. Oshawa: Oshawa is another Ontarian city. Its government has put a lot of efforts in providing modern social amenities and educational opportunities to this pleasant city. It promotes the growth of auto-mobile industries.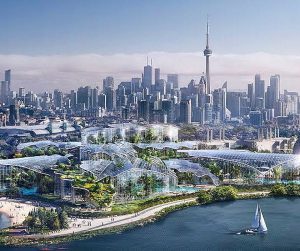 It has a lot of attractive qualities and sites to visit but it still suffers a number of domineering criminal actions which is disheartening to the people. The estimated crime number of this city is 55.08. It has recorded numerous furious offenses which are related to drug abuse, property related offenses and others.
Also see: Cheapest Places/Cities To Live In Nigeria 2023
9. Brampton: Brampton is a community found in Ontario's Greater Toronto Area, Canada. It has a lot of landscape which creates an environment for multiple cultural attractions and features and enjoyable social events. Nevertheless, this has not reduced criminal vices in this city. It has been stated to have a crime rate of 54.98.
It is generally imputed to experience a surge of different kinds of hostile crimes which include narcotic drug dealers, multiple types of assaults, armed robberies and other dangerous crimes.
10. Hamilton: Hamilton is a city located at the southern part of Ontario, Canada. The city of Hamilton is a gorgeous city which is notable for a lot of qualities in the art sector, cultural activities and stunning forest scenery. It deals on a lot of real estate and land businesses, enhancing cut-price housing facilities. Many travelers come here to discover and explore new advantages and spend their leisure time in a vivacious city.
This city still has a lot of criminal vices to tackle which negatively affect the perspective and well-being of the residents in the locality. Its criminal score is stipulated at a value of 54.53. The city has been a prey to drug abuse, stealing activities, robbery and other aggravated crimes.
Recommended: How To Know The Best Cream/Moisturizer For Your Skin In 2023: 6 Tips
In conclusion, although Canada has many marvelous places, it is still at a disadvantage because of the criminals harassing the peaceful citizens. Government should create more incentives to be able to ensure the peace and safety of the residents and properties. Residents should also be enlightened on ways to be careful and protect themselves and properties, areas to be cautious about and avoid so as having a good and favorable stay in Canada. The government should also equip and mobilize security and police force to protect the residents and clear the city of criminal activities.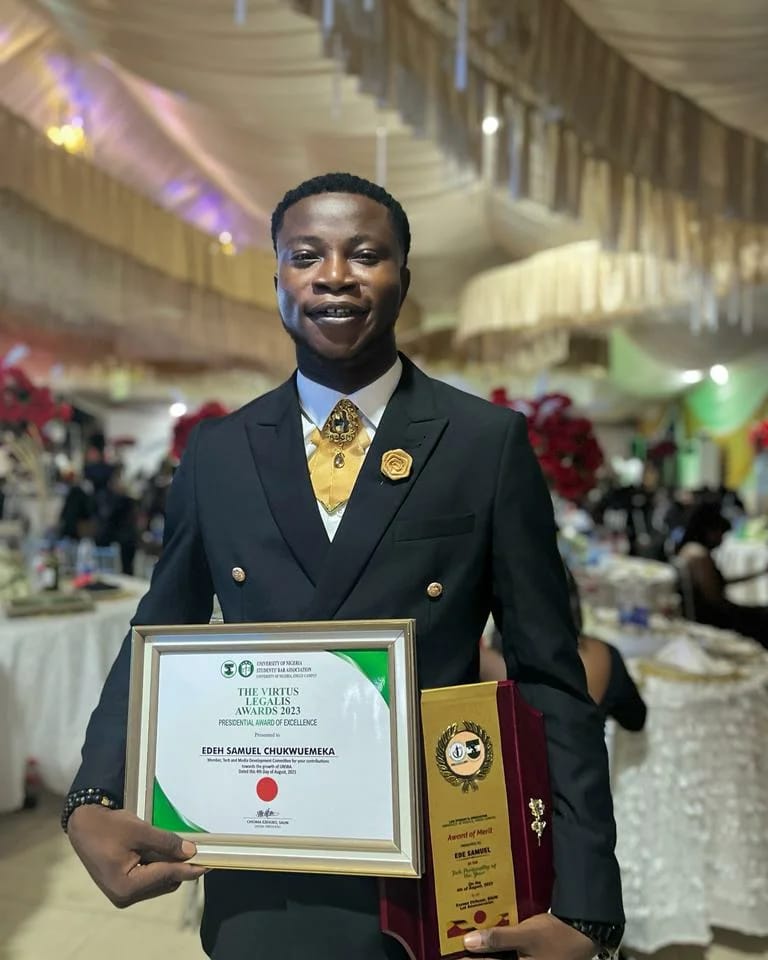 Edeh Samuel Chukwuemeka, ACMC, is a lawyer and a certified mediator/conciliator in Nigeria. He is also a developer with knowledge in various programming languages. Samuel is determined to leverage his skills in technology, SEO, and legal practice to revolutionize the legal profession worldwide by creating web and mobile applications that simplify legal research. Sam is also passionate about educating and providing valuable information to people.