Cheapest Universities in the United Kingdom for International Students: Education which is simply the process of imparting knowledge, skill and judgment is important for a society to be functional. It can be divided into formal education and informal education and the focus here will be on the formal education.
Formal education is that which happens within a school system. Studies start from the elementary and secondary schools and end up in the tertiary institution being polytechnics, colleges of education, universities and other colleges. To get a degree or several degrees and even further the studies in tertiary institutions has become the norm of the day and it is quite essential for individuals to attain a certain level of education so as to increase his chances at being a productive person in any society he finds himself in.
Getting an education abroad, especially in a well renowned university in a fisrt world country will  also help to broaden a persons horizon hence it is encouraged but the problem that mostly pops up is the cost of education in such first world countries and how a student who does not make a scholarship will be able to cope with the cost of tuition fee and the cost of living generally. Therefore is it necessary to compile a least of the cheapest universities in a first world country, the United Kingdom being the case study here for international students who would like to go there to get a tertiary education so as to make things easier on their pockets.
Also see: Top 10 Cheapest universities in Canada 2022
Top 13 Cheapest Universities in the United Kingdom
1. The University of Cumbria: the University of Cumbria is a young university with lower tuition fees than many other universities in the UK, it was formed in 2007 by a merger of Universities and presently it counts over 10,000 students. They aim at  preparing their students to be able to give their fullest potential and seek a successful career.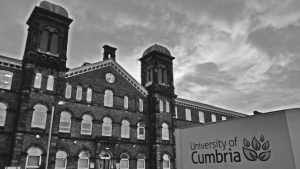 The Cumbria University is one of the cheapest in the United Kingdom notwithstanding the quality it holds.  It charges tuition fees for international students, based on the level and type of the course he is offering. Annual tuition fees for international students is £10,500 while the university has continued to grow academically and geographically.
2. BPP University: BPP University was named after the three founders who are; Alan Brierley, Richard Price and Charles Prior, who in 1975 set up Brierley Price Prior to train accountancy students. On 8 August 2013, BPP University College of Professional studies was granted the title of university and rebranded as BPP University according to Wikipedia.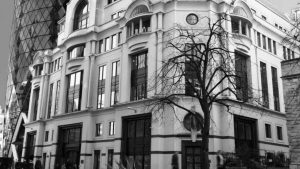 BPP University of London is a private institution which offers specially professionl career courses like Law, Business, Finance, Accountancy, banking, dentistry, nursing psychology, and health care. It also very affordable. The average annual tuition fee is  £9,500.
Also see: How to promote popular participation in politics: 3 effective ways
3. Buckinghamshire New University: Buckinghamshire New University is one of the three institutions to be tied for third place among the cheapest UK universities for international students, the annual international tuition fees: £11,000.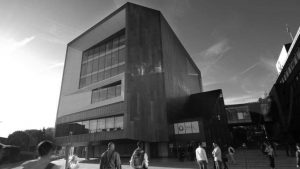 The university has  three campuses in High Wycombe, Uxbridge and Aylesbury and it ranked in top ten of the country's safest university areas. Buckinghamshire New University take the professional and creative  shaping of their students quite seriously.
4. University of Suffolk: the university of Suffolk is Located in Suffolk in East Anglia, it is a young university as it was founded in 2007 with a population of over 5000 students and it is one of the cheapest universities in the United Kingdom with an annual international tuition fees of £10,080.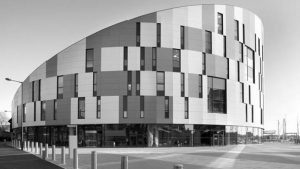 It has five sites, with its main campus in Ipswich,  with additional satellite campuses in Ipswich, Lowestoft, Bury St Edmunds and Yarmouth, the University of Suffolk is a public research
The 6 major schools of the university are the schools of law & social science, health sciences, psychology & education, science/technology & engineering, the school of arts and the school of business.
Recommended: Best online universities in the world
5. University of Sunderland:  the University of Sunderland is a public research university which was founded in 1901. It is located in the North-eastern region of Sunderland with two campuses in Sunderland, one in London and a recent Hong Kong campus. The university of Sunderland is one of the cheapest universities for international students as well in the UK with an annual international tuition fees: £10,700.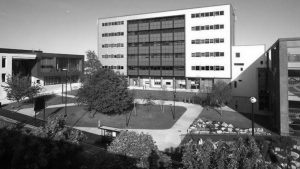 It only became a university from a municipal training college recently and it has over 13,000 students with five major faculties which provide a wide array of disciplines for the students to study in.
6. Coventry University: The roots of Coventry University can be dated back to 1843. Earlier the college was famously known as the Coventry College for Design,  the most popular courses that the University offers are in Health and Nursing.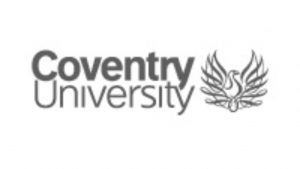 Coventry University is one of the popular cheap universities in the UK for international students and has still remained one of the most popular schools in the UK for international students with an average annual tuition fee of £11,200.
Also see: Problems of the US education system and solutions
7. Middlesex University: the middlesex university was founded in 1878 with a 70th rank in London, it is located in Hendon, North London, England.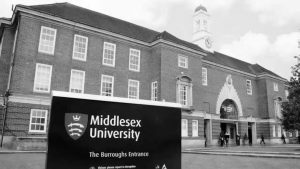 Their tuition fees for both international and domestic students are all within pocket level and tuition Fee for international students starts from  £10,700 per year for full-time Undergraduate Courses. Middlesex University has one of the lowest fees in the UK for international postgraduate students, which can be between £6,500–18,500. International postgraduate students can easily search through postgraduate degrees at Middlesex University.
8. Staffordshire University: The Staffordshire University is located in the city of Staffordshire in England. the Staffordshire University is a public university that was founded at the start of the 20th century as a means of providing industrial education to students and is now a world-class institution with over 15,000 students.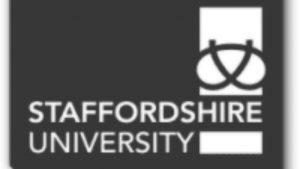 It is an affordabke university with its average annual tuition fee  from £10,500. For international students who do not want to stay abroad long, the University offers fast-track undergraduate degrees i.e. in two years, undergraduate courses can be completed rather than the traditional way. The University specializes in secondary teacher training courses as well. A fun fact about Staffordshire University is that it is the only university in the UK to offer a BA (Hons) in Cartoon and Comic Arts.
Staffordshire is also well known for its research-intensive science departments like the departments of psychology, biosciences and molecular biochemistry.
Recommended: Advantages and Disadvantages of decentralization of powers
9. Teeside University: Trust me, Teeside University is undoubtedly one of the cheapest universities in the UK for international students, it accepts applications from international students all over the world and also grants admission to any qualified applicant.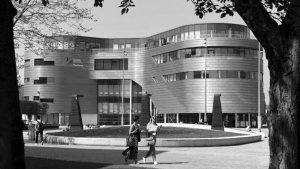 Teesside University offers international postgraduate students low fees in comparison to other universities in the UK, as low as £7,500–14,500 and generally, the International Students tuition fee is 10,500 GBP.
10. Royal Agricultural University: This university was the first agricultural institute in the whole English-speaking world since 1845, it is located in the city of Cirencester in Gloucestershire, a market town with fascinating Roman origins.
The university is very accessible with links to necessary information on their home page and official lines in use during admissions so as to enable people to reach them easily. The specialized Royal Agricultural University, the oldest agricultural college in the English-speaking world was given second place for the lowest tuition and the  annual international students tuition fees is £10,000.
The university has been ranked as one of the safest university in the southern area of England and it ensures that the students receive the best in terms of facilities and  good amenities, just like the name, university focuses on providing high quality agricultural education.
11. Edinburgh Napier University: The Edinburgh University is a public university in Scotland. It precedes the Napier Technical College which was founded in 1964 and took its name from the 16th-century Scottish mathematician and philosopher John Napier. This technical college was inaugurated as a university in 1992 by Lord Douglas-Hamilton, thereby changing its name to the Napier University.
The university was renamed the Edinburgh Napier University in 2009 this is because, it is based around the three main Edinburgh campuses in Merchiston, Craiglockhart and Sighthill. The funding fee for international students are listed according to courses and level of program the student has to offer. However, there are a number of funding ad scholarships available for international students.
Recommended: Countries with the Highest Number of Scammers/Fraudsters 2022
12. University of Bedfordshire: The University of Bedfordshire is a public university which involves itself with research and has its campuses at Bedfordshire and Buckinghamshire, England. The roots of the university digs back to 1882 but it gained a status as a university in 1993 as the University of Luton. In 2006 with the approval of the Privy Council, the university changed its name to the University of Bedfordshire.
It has five campuses; three in Bedfordshire, in Bedford and Luton and two in Buckinghamshire, in Aylesbury (for student's studying Midwifery and Nursing). The university has an international partnership as far as field as in Egypt, Vietnam, Oman and Mauritius.
The university has a specific fee pattern and payment plan for international student which is affordable however, this is subject to the student's level of education which is to be undertaken in the university. For an undergraduate, the fee is for 12,900 pounds per annum. This does not exclude the fact that they have provisions for scholarships which covers the tuition fees.
Recommended: Countries With the Most Handsome Men in the World 2022
13. University of Chester: The University of Chester is a public university which is located in Chester, England. Originally, the university was the first purpose-built teachers training college in the United Kingdom. Now that it is a university, it occupies campuses in and around Chester, there is one in Warrington, another at a university center in Shrewsbury. This university offers a wild range of under-graduate and post-graduate courses also including academic researches.
The University of Chester is the fifth oldest university in England with just the University Of Oxford, Cambridge Durham and London being older than it. The universities also opens its alms to international students and has students from 130 countries worldwide. They have provisions for scholarships however, its tuition ranges from 9,000 pounds to 16,000 pounds per annum.
Also see: How to prepare and pass scholarship examinations
In conclusion, with the list of the above universities, anybody seeking to be an international student in the United Kingdom has already gathered one of the most important information in his arsenal and with a good financial plan, he will have a good academic stay in the UK.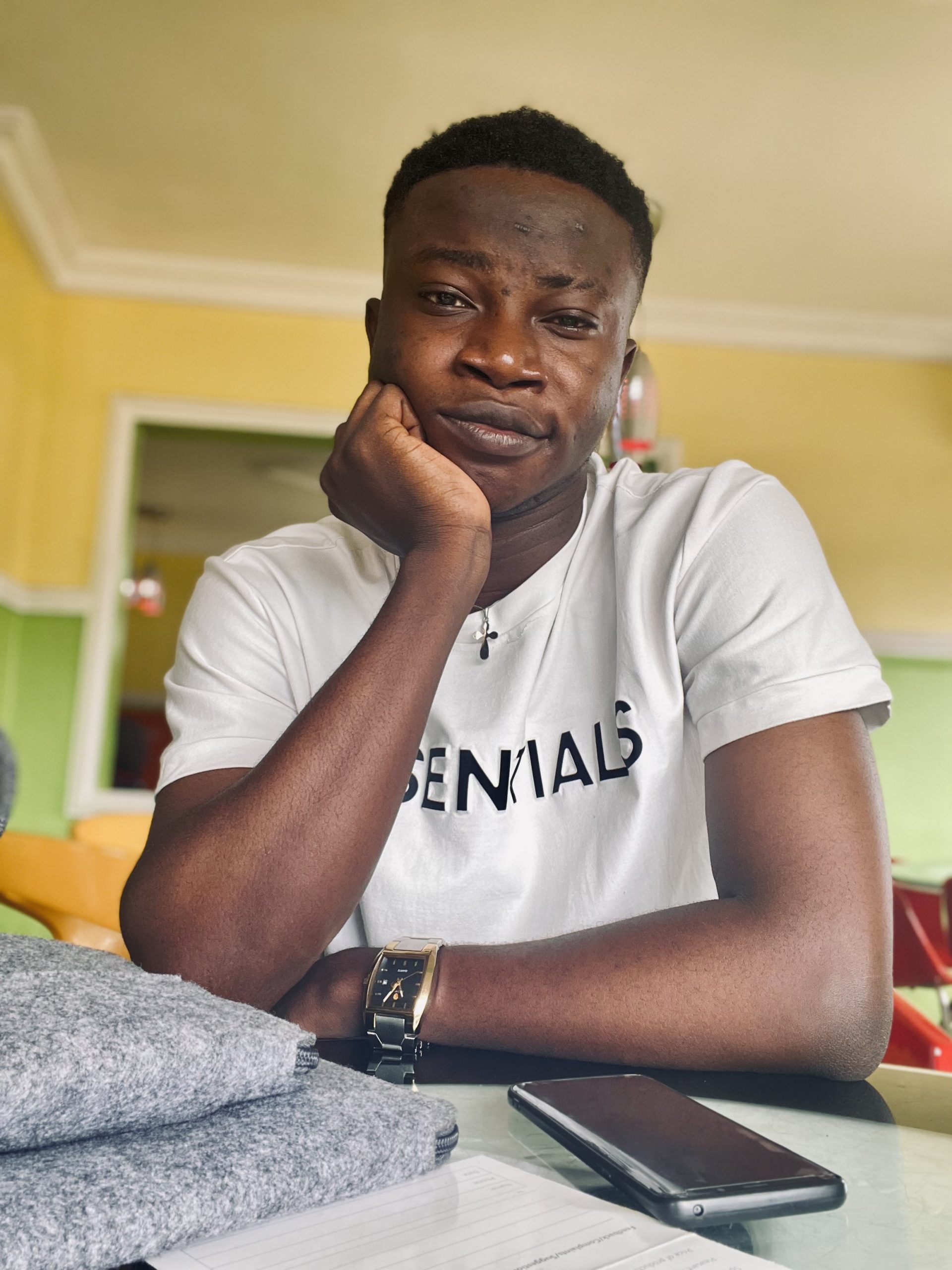 Edeh Samuel Chukwuemeka ACMC, is a Law Student and a Certified Mediator/Conciliator in Nigeria. He is also a Developer with knowledge in HTML, CSS, JS, PHP and React Native. Samuel is bent on changing the legal profession by building Web and Mobile Apps that will make legal research a lot easier.