Most Famous Athletes In The World: People all throughout the world have long found inspiration and admiration in sports and athletics. Some of the most amazing athletes have come from the sporting world, breaking records, making history, and winning hearts with their outstanding exploits.
These sportsmen have become household names throughout the world because to their extraordinary performances as well as their charm and personality off the field.
These players have achieved legendary status in their respective sports—football, basketball, tennis, golf, and more—inspiring generations and enthralling audiences with their extraordinary talent and abilities. Without further ado, let's begin the list of the world's most well-known athletes.
See Also: How To Know Your Strength and Weakness
Top 8 Most Famous Athletes In The World
1. Cristiano Ronaldo: Cristiano Ronaldo is a soccer legend from Portugal who has had one of the most accomplished careers in the annals of professional sports.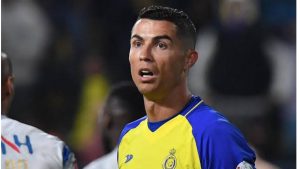 Ronaldo has shown extraordinary talent, ability, and athleticism during the course of his more than 20 years on the field, helping him to rise to the status of one of sports' most renowned figures.
Among Ronaldo's many accomplishments are multiple UEFA Champions League championships, four Ballon d'Or trophies, five European Golden Shoes, and a plethora of other individual accolades. His reputation as a prolific scorer and tireless worker has won him a great deal of respect from both fans and his contemporaries.
Today, Ronaldo plays for Juventus FC in Italy's Serie A competition, where he maintains the same level of devotion and tireless work that established his career from its start.
2. Lionel Messi: Lionel Messi is among the all-time greats in the sport of football. Messi, an Argentine born in 1987, got involved in football at an early age and quickly established himself as a talented player.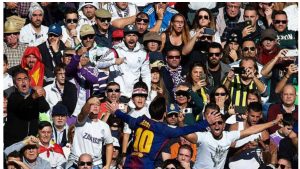 He began participating in Barcelona's youth program at the age of just 13 years old, and three years later, he made his senior team debut. Since then, he has broken several records in the sport, including as over 700 goals, eleven La Liga titles, and four Champions League medals.
Extreme speed, agility, imagination, and a deft touch with the ball characterize his playing style, which frequently makes it difficult for defenders to keep up with him.
Even though he is shorter than the majority of professional sportsmen (5'7″), Messi has continually shown that he is a dominant force and a real legend in the game of football.
Must Read: Advantages and Disadvantages of Technology in Agriculture
3. Neymar Jr: Football player Neymar Jr. from Brazil now plays for both Paris Saint-Germain and the Brazil national team.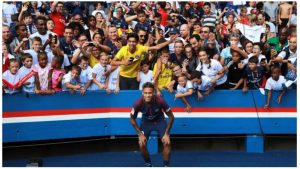 He is regarded as one of the best players in the world and is well-known for his quickness, explosiveness, and extraordinary dribbling abilities.
Neymar originally rose to prominence while representing Santos FC in Brazil, helping them to three consecutive Campeonato Paulista titles and the Copa
Libertadores. He was hired by FC Barcelona as a result of his success, joining Lionel Messi and Luis Suarez to form a lethal attacking three.
Neymar became the most expensive footballer in history after joining PSG for €222 million in 2017. Neymar is one of the most charming sportsmen and a strong force on the field despite having a history of injuries.
4. LeBron James: In the annals of NBA competition, LeBron James ranks among the most dominant and successful players. LeBron, who was born on December 30, 1984, started his professional basketball career in 2003 with the Cleveland Cavaliers after being chosen with the top overall pick in the NBA Draft.
LeBron has established himself as a true superstar on and off the court with four MVP awards, three championships, and countless other honors to his name.
In order to assist kids in realizing their aspirations, he founded the LeBron James Family Foundation in 2004. Its goals include community outreach and educational initiatives. LeBron left behind a legacy of greatness both on and off the field, motivating upcoming generations of athletes to pursue excellence.
See Also: How To Know If a Person Is Trustworthy
5. Virat Kohli: Cricketer Virat Kohli, among the finest players of his generation, is well-known and gifted. Virat Kohli, India's current captain, was born in 1988.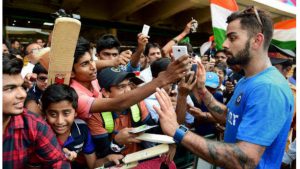 He began playing cricket very early and quickly climbed through his playing career emerging as an outstanding batter and leader of the Indian national team.
The fastest player to 10,000 runs in one-day international cricket is a record that Kohli has established in his brief career. He is widely renowned for his fiery demeanor and unwavering dedication to the cause.
In addition, he has earned a reputation as a top-notch athlete, leading by example with his commitment, restraint, and unwavering focus.
Virat Kohli will undoubtedly continue to be a dominant force in international cricket for many years to come given the many trophies and honours he has already received.
6. Conor McGregor: Due to his outstanding performance in the octagon, Conor McGregor, an Irish mixed martial artist and boxer, has become a household name.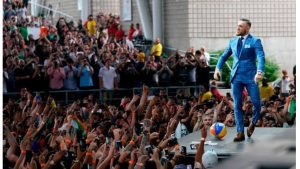 His career as an MMA fighter began in 2008, and since then, he has become well-known for his striking prowess, knockout strength, and quick wit, which has helped him become a fan favorite.
Afterward, McGregor entered the boxing ring in 2017 to take on Floyd Mayweather Jr., which resulted in one of the most watched pay-per-view events in history.
Despite his now-famous beyond-the-ring antics, which include throwing a dolly at a bus carrying rival fighters and making repeated short-lived public retirement announcements on social media, he continues to be an enigmatic character both inside and outside the cage.
Though his brashness may divide people, there is no doubting his influence on combat sports.
7. Roger Federer: Given that he amassed 20 Grand Slam victories throughout the course of his brilliant career, Roger Federer is regarded to be among of the best tennis players of all time.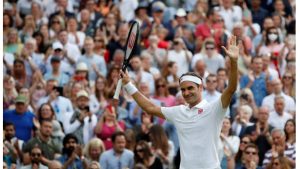 He has dominated the sport for more than ten years and is renowned for his superb serve, backhand, and volley abilities. Federer is well-known for his skills on the court, but he is also admired for his good sportsmanship and role as an ambassador off it.
He has supported a variety of charity projects. He established the Roger Federer Foundation, an organization dedicated to advancing educational opportunities across the world.
Even after achieving such tremendous heights in the game, he has consistently challenged himself to get better. Fans from all across the world admire Federer for his continuous commitment and enthusiasm.
8. Rafal Nadal: In the history of tennis, Rafal Nadal is regarded as among the world's greatest players. He has a tremendous swing, remarkable athleticism, and an unrivaled work ethic.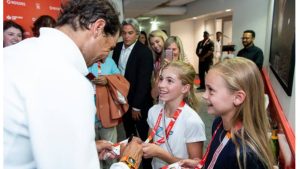 The Spanish great has won an incredible 20 Grand Slam championships over the course of a career spanning more than two decades.
The most that a male player has ever accomplished is currently shared by him and Roger Federer. It is challenging for rivals to keep up with Nadal's distinctive style, which includes playing with high topspin and darting around the court with astonishing speed.
He is well-known for his sportsmanship and humble nature in addition to his achievements on the court. Nadal devotes a lot of his time off the court to charitable causes through his foundation, which helps underprivileged youngsters by offering them healthcare and education.
He still inspires tennis fans all around the world with his unmatched talent and excellent demeanor. He is a revered figure in the sport.
Recommended: Highest Currencies In The World 2023
Conclusion
As you can see, there are several well-known athletes in the globe, making it challenging to determine who is the finest. This list of some of our favorites was created for that reason. The degree of one's expertise and professional achievements are just two of the numerous elements that determine brilliance. The ability to engage with people on social media platforms like Twitter or Instagram, as well as charm, which is another factor in how popular one gets, should not be overlooked.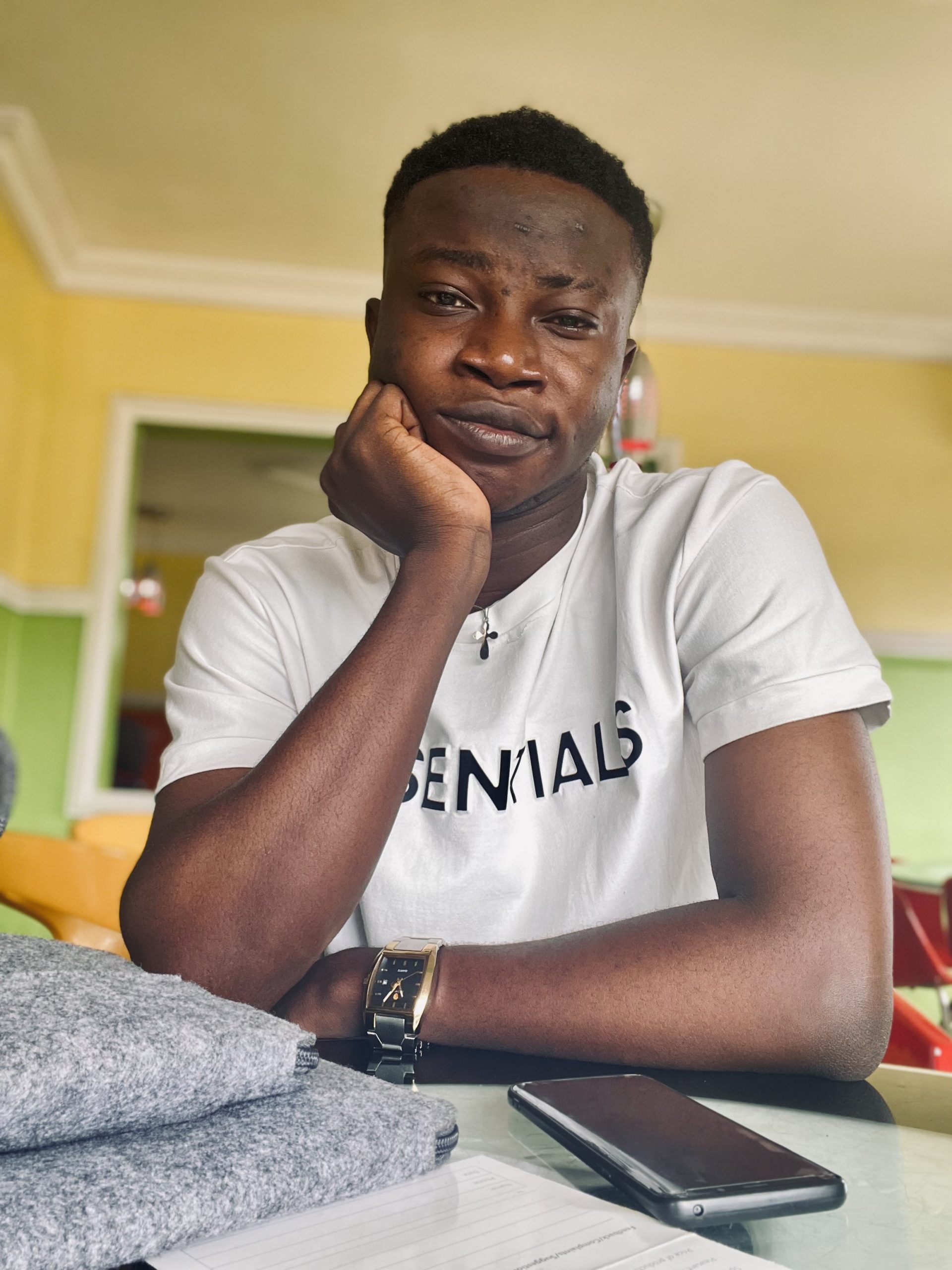 Edeh Samuel Chukwuemeka ACMC, is a Law Student and a Certified Mediator/Conciliator in Nigeria. He is also a Developer with knowledge in HTML, CSS, JS, PHP and React Native. Samuel is bent on changing the legal profession by building Web and Mobile Apps that will make legal research a lot easier.