Most Popular South African Foods: Due to its combination of several regional foods, South African cuisine has flavours reminiscent of many other cuisines. Indian, Malaysian, French, and Mexican influences may not surprise you because of the significant differences in cuisine brought about by colonisation and immigration throughout the colonial era.
The mouthwatering taste of each of these best meals, however, can surprise you and make a culinary stroll in the nation a must-do experience. You will undoubtedly like some of these local South African dishes. Many visitors like the diverse range of flavours found in South African food.
Recommended: Nigeria's Oldest Musician
Top 11 Most Popular And Consumed South African Foods
1. Bobotie: Literally translated, potjiekos means "food prepared in a pot." Any stew recipe will work, of course, but the classic approach is to cook the cast-iron pot on low heat, generally over a small fire outdoors, with fresh veggies layered on top of the meat and sauce. Most native South Africans learnt the technique of controlling fire heat at a young age. A meal you should definitely try while in South Africa is bobotie. A medium-hot curry, turmeric, garlic, lemon zest, onions, herbs, salt, and pepper are the spices used to flavour bobotie, a tasty minced beef dish.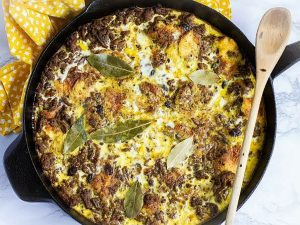 A lot of individuals like adding raisins. After baking until cooked through, the dish is covered with a combination of eggs and milk and put back in the oven to solidify.  The meal is sliced into squares and served over yellow rice, which is long-grain white rice cooked with turmeric and raisins, maybe with melting apricot fruit chutney on the side, after the top custard-like layer has set.
2. Potjiekos: Skilled chefs try to keep the heat and moisture in the pot by not opening the cover too much while checking on the meal. The amount of layers and the chunky meat, which is normally at the bottom, dictate how long the food must simmer.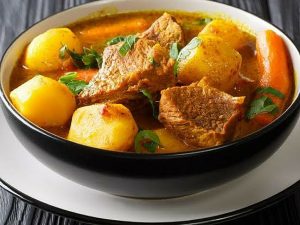 When the meal is done, it is served with a single scoop taken from the bottom rather than being mixed. Meat becomes succulent and flavorful when sinewy bits of it transform into jelly. Each and every tourist to South Africa need to try it.
Recommended: How To Carry Yourself As A Woman
3. Dried sausage, or biltong and droūwors: These are cured meats that are eaten as delectable treats. This regional speciality is often enjoyed when on lengthy road journeys or watching rugby, cricket and football (soccer), the three most popular sports in the nation. Meat slices soaked in brine and hung to cure is called biltong, and it's a traditional marine meat preservation technique.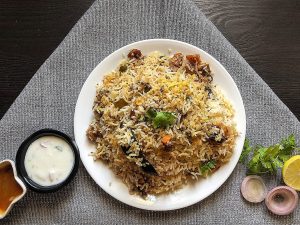 The people here want their biltong to have plenty of fat on it, even though it's not considered healthful. A similar procedure is used to produce droūwors, or dried sausage, except that ground beef mince and mutton fat are combined with spices to create a thin, cured sausage instead of meat slices.
4. Biryani: A sizable Indian community resides in South Africa. Durban is one of the biggest cities outside of India with a sizable ethnic Indian population; the majority reside there and nearby. Meat, rice, and Indian spices are the ingredients of biryani. Typically, the meat is chicken or beef mince, although it may also be made with goat, prawns, pig, lamb, or fish.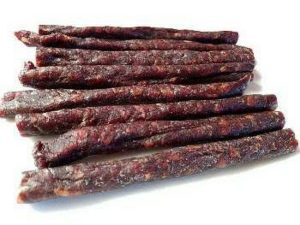 The Persian name "birian" literally translates to "fried before cooking," and that is exactly how the meal is prepared: the meat and rice are cooked separately and then combined. The combined spices are often not too spicy, with a robust but well-balanced flavour. Additionally, some South Africans like adding veggies and lentils.
Also see: How To Approach A Guy you like
5. Boerewors: Boerewors are a key indicator of a butcher's quality in South Africa. While tourists may think they are just regular sausages, South African butchers are aware of the stringent guidelines that must be followed in order to create this genuine treat.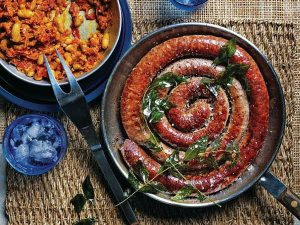 Boerewors are customarily braaied (barbequed) over a fire by the locals; however, it is crucial not to puncture the casing while cooking as this would cause all the juices to drain out and produce a dry sausage.
6. Chakalaka: A well-liked traditional dish from South Africa, chakalaka has a simple recipe that invites innovation. Make a chopped gravy with tomatoes and onions. Add a tonne of diced cauliflower, baked beans, chopped chilies, garlic, and shredded carrots. Simmer until well-done.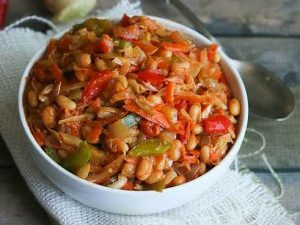 Because of its distinctive ingredients—baked beans, curry, peppers, and carrots—warm curry powder, tomatoes, carrots, and baked beans are also well-known for their traditional flavour. It's almost impossible to find a South African braai (grill) without Chakalaka. Chakalaka is often served with barbecue.
Recommended: Most Expensive Universities In The World
7. Milk Tart: South Africa's milky take on the classic custard tart is called milk tart (MELKERT) in Afrikaans. However, MELKTER, a Dutch-imported dish, is a staple of South African cuisine.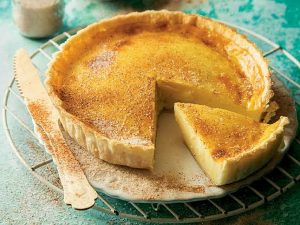 In South Africa, February 27th is observed annually as National Milk Tart Day.
8. Pap: The thick cornmeal porridge from South Africa that is so well-known across Africa is known by this name. It is a well-known dish from braais, or South African barbecues, and is perfect for mopping up stews and thick, flavorful sauces.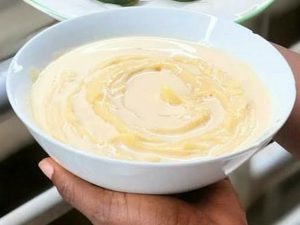 Recommended: Highest Paying Programming Jobs
9. Malva Pudding: Made from water, milk, sugar, vanilla and butter, malva pudding is a typical South African dessert consisting of a pudding foundation topped with a creamy, sweet sauce. Typically, ingredients for the custard include butter, sugar, eggs, milk, flour and salt. Usually served warm, the dish is best enjoyed with vanilla custard, whipped cream, or ice cream on the side.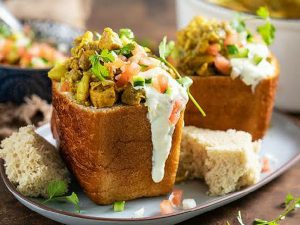 Although some claim that the name is derived from the pudding's former use of Malvasia wine, it is thought that the dish is called from the Afrikaans word malva, which means marshmallow, in reference to the similarities between marshmallows and the texture of the pudding.
10. Bunny Chow: A half or quarter loaf of bread hollowed out and filled with curry made with kidney beans or meats like chicken, lamb, or mutton is known as bunny chow in South Africa. It is usually eaten with no cutlery.
Bunny chow is a Durban speciality that is said to have originated from Indian immigrants who arrived in South Africa in the late 1800s. These days, this inexpensive and satisfying meal has spread across the UK, where it is likewise very well-liked.
Recommended: How To Become a Successful Entrepreneur
11. Melktert: A pastry crust filled with a mixture of sugar, flour, eggs, and milk, melktert is a creamy and sweet South African delicacy. Melktert is the word for milk tart. You may serve this meal hot or cold, but for best results, top with powdered cinnamon or cinnamon sugar.
Recommended: Countries with the Worst Education system in the world
In conclusion, a variety of cultural influences have shaped the most well-liked cuisines in South Africa.
Basics like as biltong, bobotie, and boerewors combine Malay, Indian, Dutch, and indigenous flavours. Furthermore, recipes such as samp & beans and rabbit chow represent the blending of several culinary cultures in South Africa. All things considered, this gastronomic terrain reflects the diverse fabric of South Africa's past and populace.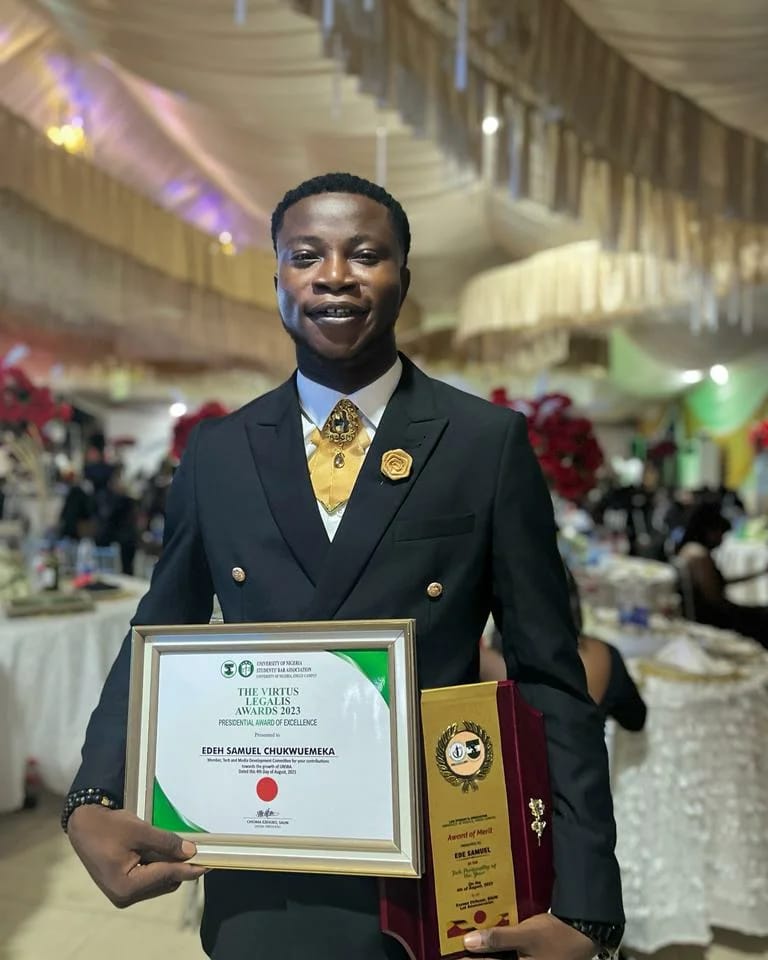 Edeh Samuel Chukwuemeka, ACMC, is a lawyer and a certified mediator/conciliator in Nigeria. He is also a developer with knowledge in various programming languages. Samuel is determined to leverage his skills in technology, SEO, and legal practice to revolutionize the legal profession worldwide by creating web and mobile applications that simplify legal research. Sam is also passionate about educating and providing valuable information to people.