Oldest Musicians In Nigeria: Nigeria, the most populous country in Africa, is home to a diverse range of musical traditions and styles, from African rhythms and Western influences to current genres. Nigeria, a country with hundreds of ethnic groups, has a rich history, culture, and social dynamic that are all reflected in its music.
Although not much is known about Nigeria's musical history before European contact, we can get a glimpse into it thanks to the discovery of ancient bronze engravings from the 16th and 17th centuries that show players and their instruments. Before hip-hop's arrival, which currently rules the entire nation, Afro-juju, and highlife were extensively observed in Nigeria from the early 1950s until the late 1990s.
This article will examine some of the most enduring musicians who contributed to the fun of the 1960s and 1970s. Come along on this voyage to discover in no particular order some of the greatest and oldest musicians to have ever performed in Nigeria, whether you enjoy juju, highlife, Afrobeat, or any other genre of Nigerian music
Recommended: Most Expensive Universities In The World
10 Of Nigeria's Oldest Musicians
1. Rex Jim Lawson: Rex Jim Lawson, also known as Cardinal Rex, was a Nigerian musician from Buguma who sang, played trumpet, and led a band. In the 1960s, he rose to prominence as one of the most well-known highlife performers when he and his group, the Nigerphone Studio Orchestra, controlled the Nigerian highlife scene.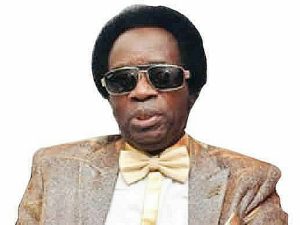 Gowon Special, Yellow Sisi, Jolly Papa, and So Ala Teme are some of their best-known songs. Lawson is renowned for his contagious gregariousness, talent, perseverance, originality, and musical vision. He was multilingual and had a wide range of dialects in his singing. Lawson was sadly lost in a car accident on January 16, 1971, while traveling to Warri, Nigeria, for a performance.
2. Victor Uwaifo: Guitar Boy, whose real name was Victor Efosa Uwaifo, was a Nigerian musician, author, sculptor, and inventor of musical instruments. He served as Nigeria's first commissioner of the arts, culture, and tourism. Victor was born on March 1, 1941, and began playing guitar at the age of twelve. His initial musical inspirations may have come from Latin American and Spanish albums.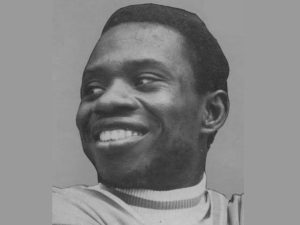 He collaborated with Fred Coker and Stephen Osadebe before starting his band Melody Maestro in 1965. The group released Joromi, which turned into a huge smash. When Uwaifo's song Joromi earned the first golden record in 1996, he made history. To date, he had twelve golden records in total.
Recommended: Most Dangerous Foods in The World
3. Celestine Ukwu: Nigerian highlife musician Celestine Ukwu gained popularity in the 1960s and 1970s. The most well-known works he has produced are Igede and Money Palava. At a very young age, he learned how to play the harmonium and read music. He attended a teacher training course but left after two years to focus on his career as a musician. Before leaving to play with Mr. Picolo's band, which was then touring the Democratic of the Congo, he had been a vocalist and a maraca player in another band.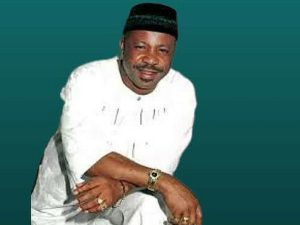 In 1966, Celestine Ukwu and his Music Royals of Nigeria were formed when he returned to Nigeria. Following the start of the Nigerian civil war in 1967, the band broke up. He started a new band after the war, and they put out several albums, including the commercially successful Igede Fantasia.
4. Dr Sir Warrior: The Oriental Brothers International Band, led by the Igbo musician Sir Warrior, whose true name is Christogonus Ezebuiro Obinna, was well-known in the Nigerian Igbo highlife music industry for many years. After joining the worldwide band Oriental Brothers, which Ferdinand Emeka Opera had created, Sir Warrior's music career took off in the 70s.
Along with performing overseas with his crew, his primary performance location was Nigeria. At the age of eleven, Dr. Sir Warrior began playing the guitar in the 1960s, and by the 1970s, he had turned his performance into a lucrative career. Over his career, he achieved roughly ten gold and twelve platinum singles.
Recommended: Countries With The Best Hackers In The World
5. Stephen Osadebe: Chief Stephen Osita Osadebe was his full name. He was born in Atani, Anambra, in southeast Nigeria, in March 1936. Known by most as Chief Osadebe, he was a record producer, singer-songwriter, and the pioneer of Igbo highlife music.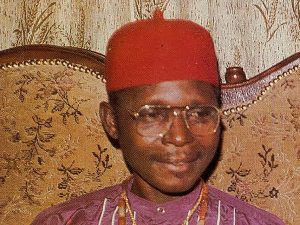 His personal experiences, hardships, and life lessons all had an impact on his music. 1958 saw the release of Chief Osadebe's debut album, and he subsequently founded Polygram Records Nigeria. He wrote more than 500 songs in all, half of which saw commercial release. Among his notable albums is Kedu America.
6. Fela Kuti: Fela, as he was generally known, was originally Olufela Olusegun Oludotun Ransome-Kuti. His parents, Reverend Israel Oludotun Ransome-Kuti, a Protestant preacher and school principal, and Funmilayo Ransome-Kuti, a feminist activist in the anti-colonial movement, meant that he was born into a well-connected Yoruba family.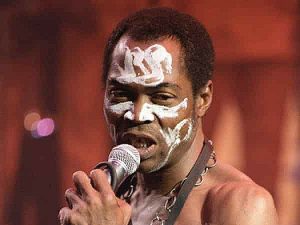 Wole Soyinka, the Nobel laureate, is his first cousin as well. After playing with Victor Olaiya and his All-Stars for a while, he started the Afrika 70 musical ensemble. Fela was the forerunner of Afrobeat music in Nigeria and throughout Africa. Therefore, it is undeniable that his well-connected background contributed to his increased fame and popularity.
Also see: Most Dangerous Foods in The World
7. King Sunny Ade: Sunday Adeniyi was his birth name. Sunny, who was also a lyricist and multi-instrumentalist, is regarded as one of the most important Afro-juju musicians. He founded the group African Beats, renaming them Golden Mercury later on. Yoruba talking drums were a defining feature of their music.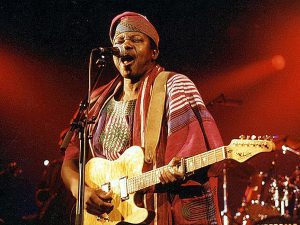 King Sunny became the first African to receive two Grammy nominations for his Afro-inspired songs. Among his notable albums is Odu (1998). King Sunny Adé was admitted into the Afropop Hall of Fame in 2009 during the American Brooklyn African Festival.
8. Ebenezer Obey: Ebenezer Remilekun Aremu Olasupo Obey-Fabiyi was one of the first Juju artists in Nigeria, going by the well-known moniker "Chief Commander." In 1964, Ebenezer started his band, International Brothers, whose music is distinguished by the use of additional guitars, talking drums, and Yoruba percussion.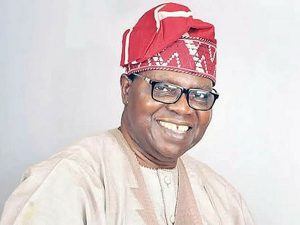 But in the early 1980s, Ebenezer underwent a miraculous conversion and started paying attention to gospel music. Ija Pari I (1971), Ewa Wo Ohun Ojuri (1964), Joy of Salvation (What God Has Joined Together), 1981, and other songs are among his well-known compositions.
Recommended: Most Difficult Exams in the World
9. Oliver De Coque: One of the most well-known Igbo Highlife singers, songwriters, guitarists, and musicians in Nigeria is Oliver De Coque. His songs are praise songs for both social groups and individuals. He started a band called Ogene Sound Super of Africa, which fused traditional Igbo music with contemporary high life.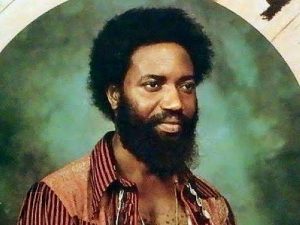 Among his well-known compositions is "People's Club of Nigeria," a song honoring the wealthiest persons in Igboland; other songs include "Appreciation," "Egwu anyi Si Na Mmiri," and others. Darlington, also known by his stage name Safin De Coque, is his son and performs hip-hop instead of classical music. On June 21, 2008, Oliver passed away at the age of 61.
10. Sir Shina Peters: Afro-juju singer Sir Shina Peters, as he was popularly known, is characterized as using guitars and other indigenous musical instruments to create a rhythmic partnership between Afrobeat and juju that transcended linguistic, cultural, and ethnic barriers in Nigeria.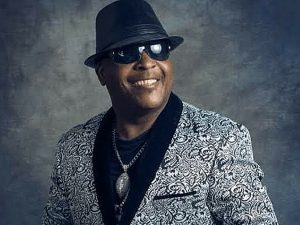 Having formed International Stars in the late 1980s, he was credited with transforming and revolutionizing the African Juju Music scene. He has released more than 16 albums, which have allowed him to travel around Europe, Germany, the United States, Italy, and South Africa.
Recommended: Countries With the Cheapest Gas Prices in the World
Conclusion
Just a handful of Nigeria's most illustrious and seasoned musicians are mentioned above. Several popular music styles, such as juju music, Afrobeat,  and apala music in Nigeria, emerged in the 1960s and 1970s. Afrobeat was not the only genre to thrive during this time; R&B, highlife, jazz, and reggae all did as well, giving rise to many gifted musicians.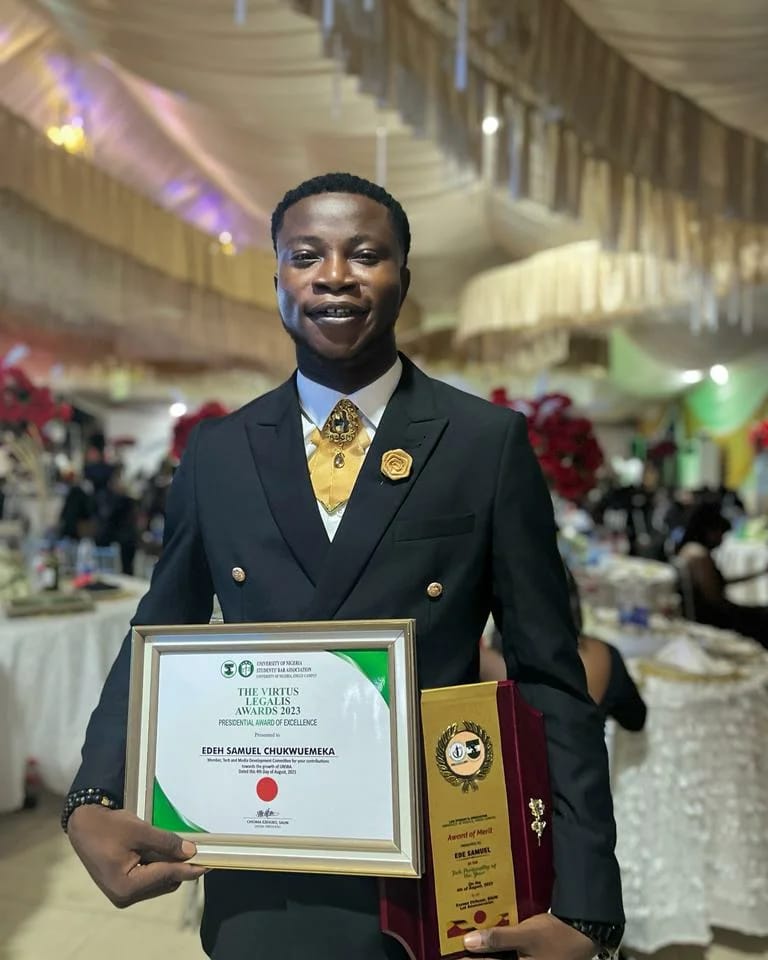 Edeh Samuel Chukwuemeka, ACMC, is a lawyer and a certified mediator/conciliator in Nigeria. He is also a developer with knowledge in various programming languages. Samuel is determined to leverage his skills in technology, SEO, and legal practice to revolutionize the legal profession worldwide by creating web and mobile applications that simplify legal research. Sam is also passionate about educating and providing valuable information to people.