Countries that have the Cheapest Gas Prices in the World: Americans and Europeans bemoan the exorbitant price of petrol at the pump, but citizens of some other parts of the world relish the fact that their fuel costs are subsidised by wealthy, oil-rich governments.
Why does fuel cost so little in these nations? The primary raw material's price, crude oil, has the biggest worldwide impact on petrol and gas prices. OPEC (Organisation of the Petroleum Exporting Countries) decisions, production disruptions, changes in the global oil supply and demand, and geopolitical unrest all have an impact on petrol and gas prices. The gradual increase in petrol prices over the past month has been linked to the recent agreement reached by OPEC to limit oil production. When it comes to gas prices, these ten countries have the lowest prices worldwide.
Recommended: Most popular people in the world 
Top 10 Countries that have the Cheapest/Lowest Gas Prices in the World
1. Venezuela- $0.08 per gallon: NPR claims that Venezuela has the world's largest reserves of crude oil. Not that the United States could have looked to that South American nation to replace the supply it lost to Russia last year. The United States views the head of Venezuela as an illegitimate and corrupt dictator and does not recognise the country's current administration.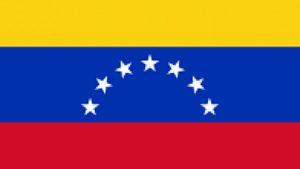 Not only that, but over the past eight years, Venezuela's economy has shrunk by 80%, with the nation plunging into societal dysfunction typified by deteriorating infrastructure, nonexistent social services, and acute shortages of fuel, food, and medical supplies. However, if you can find it, the gas there is the cheapest worldwide.
2. Libya- $0.12 per gallon: According to a 2019 Reuters report, Libya maintained some of the lowest gas prices globally for eight years after Muammar Gaddafi's overthrow in 2011. Water was the resource that was least in supply, but control of the nation's oil reserves—Libya has the greatest reserves in Africa—has been a major source of unrest.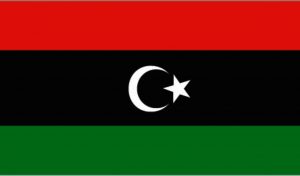 Because of the war and neglect, public services and infrastructure were in ruins, and clean water was in short supply. The Libya Review stated in May 2022 that the official price of gas had surpassed that of bottled water.
Recommended: How To Carry Yourself As A Woman
3. Iran- $0.20 per gallon: Iran International states that Iran has had fuel subsidies since the Islamic Revolution of 1979. Iran is a significant oil producer, and affordable fuel is a source of pride for the people there as well as an expectation. The government was forced to raise prices due to the unmanageable growth of the fuel subsidy, which is exacerbating social unrest and driving up inflation.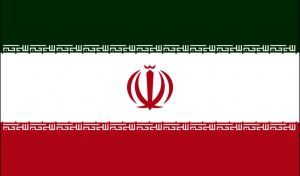 The economy of the nation has been severely damaged by long-standing international sanctions, which are being made worse by growing fuel prices.
4. Saudi Arabia- $0.48 per gallon: OPEC recently declared that Venezuela was the only country with larger proven oil reserves than Saudi Arabia. But big oil investors find the Latin American country far less appealing, so Saudi Arabia continues to be the world's top oil exporter both now and in the future. But there might be issues. According to a 2008 cable from Riyadh that Wikileaks obtained, senior Saudi officials voiced concern that the nation's reserves might have been greatly overestimated—by 40%.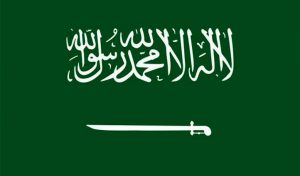 Saudi Arabia will also need to deal with a new issue as tensions over Iran's nuclear programme increase: For how long, up from 7.5 million barrels per day in January, is the nation willing to export 9 million barrels of oil per day in order to prevent further increases in the price of oil globally? Abdullah Al Shehri, governor of the Electricity and Cogeneration Regulatory Authority, told Gulf News that Saudi Arabia subsidises the price of gas and diesel with roughly $13.3 billion annually.
Recommended: How To Approach A Girl The Right Way
5. Turkmenistan — $0.72 per gallon: President Gurbanguly Berdymukhammedov was re-elected recently to a five-year term, which put a stop to plans for the authoritarian nation of Central Asia to undergo immediate, drastic changes. This implies that Turkmen motorists will probably still be eligible for 120 litres (34 gallons) of free gas per month, which will almost certainly make the $0.19 per litre price point virtually insignificant for some motorists.
Subsidies on a variety of fuels have been pledged by the government, with a minimum duration of 2030. But it's not clear if the government can fulfil that promise given the estimated low level of petroleum reserves.
6. Bahrain- $0.78 per gallon: Unlike many other countries on the list, Bahrain is attempting hard to diversify its economy and has comparatively little oil compared to its neighbours. Bahrain has grown into a retail sales and tourism hub, as well as a banking hub for the Persian Gulf.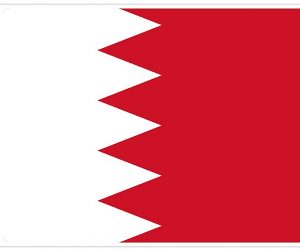 It was recognised by the UN as the fastest-growing economy in the Arab world and in 2005, it signed a free trade agreement with the United States. Petrol subsidies are unlikely to end anytime soon given the unrest among Bahrain's Shiite population and the calls for political reforms, if not the overthrow of King Hamad.
Recommended: Most Expensive Universities In The World
7. Kuwait — $0.84 per gallon: Kuwait is a major producer and exporter of oil within OPEC and has the sixth-largest oil reserves in the world. Ninety-five percent of state revenue and half of Kuwait's GDP come from oil exports. By 2020, the Kuwait Petroleum Corporation wants to increase daily oil production to 4 million barrels. In the previous year, 87% of Kuwait's oil and gas was exported; very little of this oil and gas is used domestically.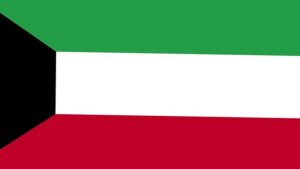 According to data from the Earth Policy Institute, Kuwait spent $2,800 per person more on fossil fuel subsidies than any other country. Closely behind, both Qatar and the United Arab Emirates spent nearly $2,500 per person.
Recommended: Countries with the Worst Education system in the world
8. Qatar — $0.90 per gallon: In addition to being the largest exporter of LNG globally, Qatar is a member of OPEC and ranked 16th globally in terms of crude oil exports in 2009. Since 2000, Qatar's own oil consumption has more than tripled as a result of the country's expanding economy and cheap, subsidised petrol. With an estimated $102,700 GDP per person in 2011, the Gulf nation has the second-highest GDP per capita in the world. 25.4 billion barrels of proven oil reserves exist in Qatar, and the country's GDP is half derived from the sale of oil and gas.
The kingdom's petroleum wealth has been the main driver of economic growth thus far. Nonetheless, Qatar is making an effort to broaden its economic base and establish itself as a major player in the "knowledge" world. The 2,500-acre Qatar Science & Technology Park (QSTP), which houses 80 science, research, and education centres, was opened for business in 2009. Prominent American universities like Texas A & M, Georgetown, and Carnegie Mellon provide a range of academic programmes there.
Recommended: Best Musicians in India 2023: Top 13 Most Popular
9. Egypt — $1.14 per gallon: Egypt produces a lot of oil and leads Africa in the refining industry. Nevertheless, it does import some petroleum products because of the growing domestic demand. Production peaked in 2010 at 736,000 barrels per day, and it has since somewhat decreased. As a result of more exploration, natural gas is predicted to generate more income.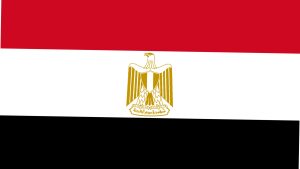 Analyst Catherine Hunter of British IHS Global Insight stated, "If you look at how other sectors have been declining, oil and gas investments and Suez Canal revenues have remained the two pillars of the Egyptian economy during the turmoil," when discussing the economic impact of the Arab Spring, according to UPI. The American oil and gas exploration company Apache Corporation has announced plans to invest $1 billion in the nation over the next two years.
10. Oman — $1.20 per gallon: With 5.5 billion barrels of proven reserves, Oman has the most of any non-OPEC nation in the Middle East. From 2007, production has grown by 20%, reaching 860,000 barrels per day in 2010. In 2010, exports of oil and gas made up 47% of GDP, with Asia being the top destination. BP is debating if to put $15 billion into a natural gas project. According to Jonathan Evans, general manager of BP Oman, "the project will make a lot of money for Oman; we just need to find a way to get a big enough piece of it for BP to make sense as an investment," as reported by Reuters.
Oman's government is investing in the agricultural and health services sectors in an effort to diversify the country's economy. The sultanate has prioritised education, funding basic education through the establishment of trade schools and colleges as well as providing scholarships for study abroad.
Recommended: Biggest tech company in Canada
Conclusion
While Europeans and Americans lament the high cost of gas at the pump, residents of certain other regions of the world take pleasure in paying less for their fuel because wealthy, oil-rich governments subsidise the price of filling up their tanks. However, wealthy people who own cars typically profit more from fuel subsidies than do the underprivileged. According to IMF estimates from 2010, the wealthiest 40% of households in Africa benefit from 65% of fuel subsidies. Out of the $410 billion in global government fuel subsidies, only 8% went to the world's poorest 20% of people.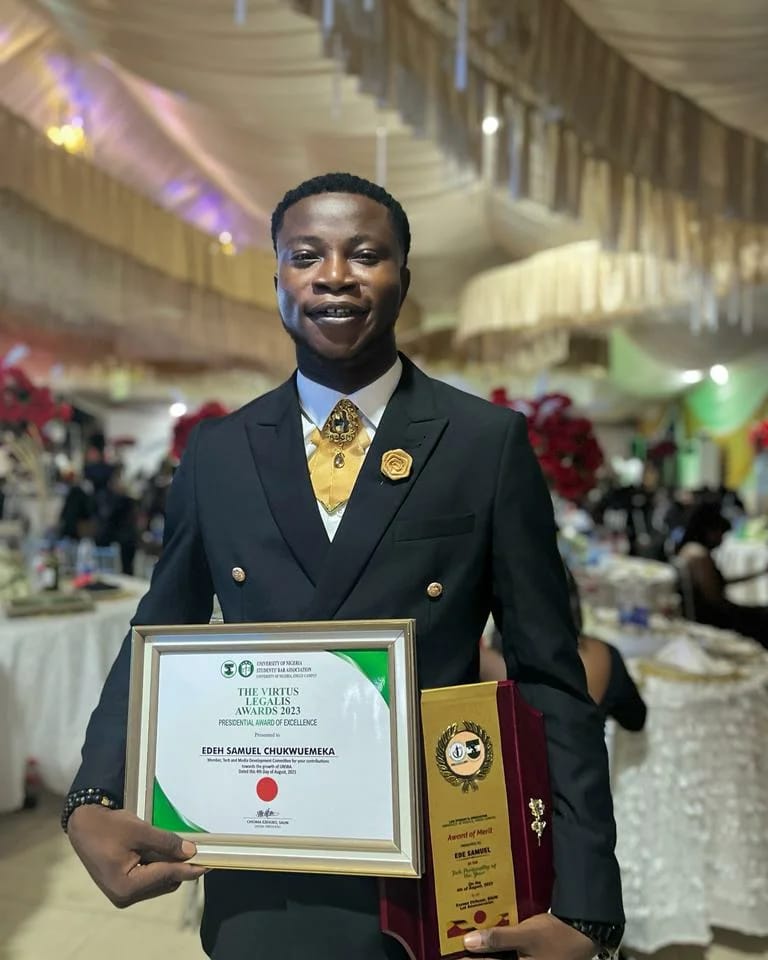 Edeh Samuel Chukwuemeka, ACMC, is a lawyer and a certified mediator/conciliator in Nigeria. He is also a developer with knowledge in various programming languages. Samuel is determined to leverage his skills in technology, SEO, and legal practice to revolutionize the legal profession worldwide by creating web and mobile applications that simplify legal research. Sam is also passionate about educating and providing valuable information to people.