Salary Of NNPC Workers: Would you like to join the National Network for Public Coordination (NNPC) as an associate? This article breaks down the pay of various groups of workers at the Nigerian National Petroleum Corporation (trainees, admittance workers, and experienced personnel).
When working for such a firm, it's critical to identify how much they pay their employees, although oil and gas companies are one of Nigeria's highest-paying industries.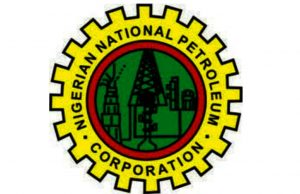 NNPC has been one of Nigeria's topmost oil and gas companies, and their pay structure is competitive regardless of rank. Working for the Nigerian National Petroleum Corporation has several advantages, one of which is that you will be paid generously each month. There will also be allowances provided to individual personnel based on their positions or levels.
Recommended: Highest Paying Companies in Nigeria 2023: Top 10
About the Nigerian National Petroleum Corporation (NNPC)
The Nigerian National Petroleum Corporation (NNPC), founded in April 1977, is a government-owned organization that oversees the oil and gas company's complexities, comprising refineries, products distribution, and marketing. The NNPC payment structure differs from that of the regular government sector due to the large quantity of state revenue managed and the significant contribution to the country's economic GDP.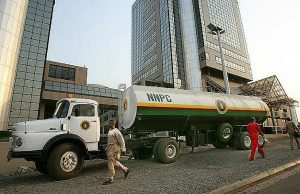 Although their pay is not comparable to that of multinational oil company employees, NNPC presently comprises Twelve subsidiaries, one of which is the Nigerian Gas Company. The list of divisions inside the Nigerian National Petroleum Corporation has been questioned, but it is vital to highlight that NNPC is separated into subsidiaries rather than departments. NNPC is made up of several subsidiaries, including:
a. Nigerian Petroleum Development Company (NPDC)
b. The Nigerian Gas Company (NGC)
c. The Products and Pipelines Marketing Company (PPMC)
d. Integrated Data Services Limited (IDSL)
e. National Engineering and Technical Company Limited (NETCO)
f. Hydrocarbon Services Nigeria Limited (HYSON)
g. Warri Refinery and Petrochemical Co. Limited (WRPC)
h. Kaduna Refinery and Petrochemical Co. Limited (KRPC)
i. Port Harcourt Refining Co. Limited (PHRC)
j. NNPC Retail
h. Duke Oil
When applying for a job with the NNPC, you should pay attention to the subsidiary that is hiring and the prerequisites. While these subsidiaries are subject to the parent company's standards, they will have their own set of employment requirements and operational systems, as well as various wage structures.
Also see: Ongoing Scholarship Opportunities in Nigeria 2023 and How to Apply
Working in NNPC
Working in NNPC is a great experience, desirous by thousands of people. It's never easy to get in, but usually great when eventually in. This is due to it's Friendly work environment, competitive staffs, and lucrative salary of staffs. While the salary of staffs in NNPC is not as lucrative as that of counterparts in Oil Companies such as Chevron, Shell, Total, and ExxonMobil. The salary of staffs in NNPC is still relatively good and lucrative.
Before we delve in the respective salaries of workers therein, it's important to note that NNPC is a broad corporation, as it has thirteen (13) strategic business unit worldwide, which are:
a. Department of Petroleum Resources
b. National Petroleum Investment Management Services (NAPIMS)
c. Nigerian Petroleum Development Company Limited (NPDC)
d. Nigerian Gas Company Limited
e. National Engineering and Technical Company Limited (NETCO)
f. Integrated Data Services Limited (IDSL)
g. Pipeline and Product Marketing Company (PPMC)
h. Kaduna Refining and Petrochemical Company Limited
i. Port Harcourt Refining Company Limited
j. Warri Refining and Petrochemical Company Limited
k. Hydrocarbon Services Nigeria Limited
l. Nigeria Liquefied National Gas Limited (NLNG).
Recommended: Best universities to study law in Nigeria
These aforementioned strategic business units all have various workers therein, and the Salary of these workers differ respectively. The Salary of Workers in either of these 13 Strategic business units are determined by the following:
1. Job Specification: In each of the aforementioned business unit, there are array of workers with varying Job specifications and description. As a person may be a Chief Staff, Managing Director, Geoscientists, Engineer, Lawyer, Intern, Graduate Trainee, and the list goes on. Thus, the Job Specification of a Worker therein helps in determining the Salary, as a person with a Higher job specification will definitely earn more salary and receive more incentives.
2. Level of Experience: In addition to your Job description in the Company, your Level of experience is usually another major determinant of the Salary which an NNPC staff earns. It usually follows that the higher the level of Experience, the higher the Salary, and vice versa. So therefore, a Senior Staff in the Company will definitely earn more than a normal staff or graduate trainee.
Recommended: Countries with the Best Infrastructure 2022: Top 6 Ranking
3. Geographical Location: NNPC is a big corporation with headquarters and multiplicity of branches across Nigeria. Thus, the location of the NNPC company which one is working greatly determines the salary of such a Staff therein. A Staff in an NNPC Company with more production, output, and size will definitely be on a larger salary scale than a counterpart worker in a less densed and productive Location and Business Unit.
It is instructive to note that NNPC does not have a definitive Salary Structure, the Salary Structure differs, and it depends largely on these three factors so mentioned in this Article.
Also see: Best Commercial Courses To Study In The University 2023 : Top 10
Salary Of NNPC Workers 2023
One of the main reasons why people want to work for the NNPC is because of the pay structure. Many Nigerians believe that working for the NNPC will raise their entire family out of poverty, therefore you'll witness people fighting tooth and nail to get their foot in the door. Aside from the enticing remuneration package, the NNPC salary is designed in such a way that employees receive bonuses that far exceed their salaries. According to the information acquired from those who work there, a worker can live happily on their allowances and benefits alone without impacting their wage.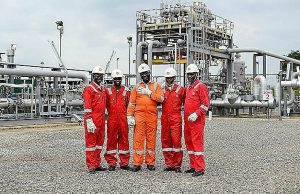 Before we get into how much money is made at the beginner and experienced levels, it's important to note that, like most businesses, the NNPC wage structure is based on a variety of criteria. The first one is the subject of study or department, i.e., the income of an administrative officer or manager differs from that of an engineer or a geoscientist and is significantly lower.
Workers who work in the field are also said to earn more than those who work in offices. Furthermore, the amount of experience has a role in the NNPC compensation structure. What an entry-level cop will be paid differs from what an experienced recently hired officer would be paid. There will be increases that follow with each promotion as one grows older and progresses from one level of component of the organization to another.
Recommended: Best Countries to Work as a Doctor (With High Salary): Top 10
In NNPC, there are three levels of workers:
a. Interns.
b. Entry-Level Workers
c. Experienced Workers/Managers
NNPC Salary Structure For IT Students/Interns
When allowed to intern in Nigeria, where college graduates are sometimes required to have two to five years of experience, many students have decided that studying everything they can is useful. This internship allows students to meet and learn from experts in their fields while also gaining practical experience.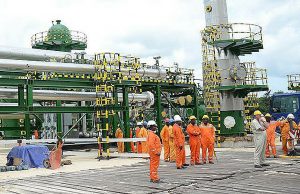 Depending on the institution and the level of study, an internship can last anywhere from three to twenty-four months. Interns are paid the least in the NNPC wage hierarchy, as expected. On average, they may earn between N18,000 and N30,000 per month.
Also see: Meaning and Difference Between Salary and Wage
NNPC Salary for Entry Level Officers
The entry-level position is where young graduated students who are new to NNPC are recruited. This is the most fundamental level. The NNPC chooses to label the position thus according to their occupation, so you'll see positions like sales manager, account officer, etcetera, even if it's not termed entry-level by the NNPC.
An entry-level employee at the NNPC can expect to earn between N180,000 and N350,000 per year, depending on the work description and level of expertise. This statistic excludes bonuses and other benefits, which sometimes can treble a worker's earnings by the end of every month. It's worth repeating that field workers and engineers make more money than the others.
Also see: Advantages And Disadvantages Of Being A Doctor
NNPC Salary Structure For Experienced Workers and Managers
For various reasons, this group of employees is reported to be the highest-paid in the NNPC. Experience is extremely valuable and cannot be purchased with money. The take-home pay of experienced NNPC staff is largely determined by their job specifications as well as their level of expertise. They are claimed to make from N500k and N1 million on average, depending on their status and occasionally their negotiating skills.
Individuals in the NNPC are generally curious about what goes on behind the scenes, but they do their best to maintain it under control. As a result, some NNPC executives likely earn significantly more than the amount reported. In addition, it has been proven that certain top executives are paid more than 2 million Naira every month.
Also see: Canada or UK, Which Is Better to Study, Work or Immigrate? Answered
Qualifications/Criteria For Promotion
Given the scope of the NNPC's operations, placing the proper individuals in key roles is critical to achieving success. The NNPC has repeatedly stated that it will not jeopardize its professionalism whenever it comes to employment and promoting its employees. And according to NNPC, a spotless academic record and competence, as well as the ability to participate effectively in problem-solving, rational reasoning, and federal attributes, are all important factors to consider when employing whether new graduates or experienced workers.
Career advancement is not automatic once you join the NNPC, particularly in the executive cadres. They search for credible records of achievement, qualifications, integrity, accountability, and the ability to ensure national dispersal in senior management positions to advance in the Management cadre. These characteristics are necessary and non-negotiable.
Recommended: Best Science Courses To Study in the University 2022: Top 12
Are NNPC Staff Entitled To Free Healthcare?
Having to work with the NNPC provides many advantages, one of which is access to basic and high-quality healthcare. They were capable of meeting this need by establishing the NNPC Medical Services Limited. The main goal of the NNPC Medical Services Limited was to provide extensive, high-quality healthcare to NNPC employees, their relatives, and other identified recipients.
The firm has indeed been effective in offering complete therapeutic and diagnosing medical care to employees and their dependents, as well as improving health and preventative healthcare and counseling services to employees as needed.
Also see: Differences between CV and Resume
Other Welfare Packages Enjoyed by NNPC Officers
Aside from medical benefits and, of course, the astronomically high NNPC salary, NNPC personnel enjoy several other benefits. Listed below are a few examples:
a. Technological advances
b. Opportunities to learn new skills
c. Free lunch
d. Travel opportunities
e. Opportunity to acquire a home or property through NNPC Properties Limited, and so forth.
Recommended: Youngest Governors In Nigeria And Their Age
Tips To Get a Job at NNPC
NNPC offers a wide array of career paths for individuals seeking to contribute their skills and expertise to this dynamic industry. However, Landing a job at NNPC isn't a walk in the park. It requires a strategic approach, a blend of qualifications, and a determination to excel. Let's walk you through the details of applying for work at NNPC.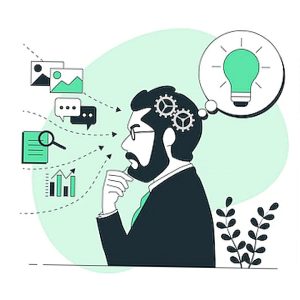 1. Research and Self-Assessment: Never go for a journey unprepared/ Before you embark on your journey to secure a job at NNPC, take the time to thoroughly research the corporation. Familiarise yourself with its history, mission, values, and the specific departments or roles that align with your skill set. Assess your qualifications, strengths, and weaknesses to identify areas you can leverage and aspects that may need improvement.
2. Decide on Your Desired Position: NNPC offers several opportunities to several people who meet the requirements. Before applying for a job at NNPC. go through the different criteria for each position and pick the one most suitable. Do not go after a position you are not qualified for. That is the first step to ensuring you do not get the job.
3. Tailored Resume and Cover Letter: This is another point where most people get it wrong. They submit generic resumes and cover letters, and hope for a miracle. Crafting an attention-grabbing resume and cover letter is essential if you hope to get into a company like the NNPC. These documents should highlight your relevant education, work experience, skills, and accomplishments.
Tailor your resume to align with the specific job requirements and emphasise how your background matches NNPC's needs. Your cover letter should convey your passion for the energy sector and your eagerness to contribute to NNPC's growth.
4. Search and Apply for Open Positions: NNPC regularly advertises job openings on its official website and other reputable job boards. Regularly check these platforms for new vacancies that match your skills and interests.
When you find a suitable position, follow the application instructions carefully. Ensure that your resume and cover letter are submitted before the deadline, and double-check for any errors.
5. Networking and Building Connections: Networking plays a crucial role in today's job market. Attend industry-related events, seminars, and conferences to meet professionals in the energy sector. Engage with NNPC employees on professional social media platforms like LinkedIn.
Building connections can provide you with insights into the company culture and potentially put your application in front of the right people.
Also see: Money or Education, Which is More Important? (Debate)
Conclusion
Nigeria's oil and gas industry is critical to the country's economic growth. This is one of the highest-paying industries. You can count on a solid income no matter what role or level you hold at NNPC. NNPC is one of Nigeria's best-paid government entities, despite not paying as well as major multinational oil firms.
NNPC's wage structures, like those of any other organization, can vary. Salaries differ depending on the job description or level. NNPC employees are also offered rewards and incentives from period to period. We hope you found this information about the NNPC Salary Structure for Workers useful.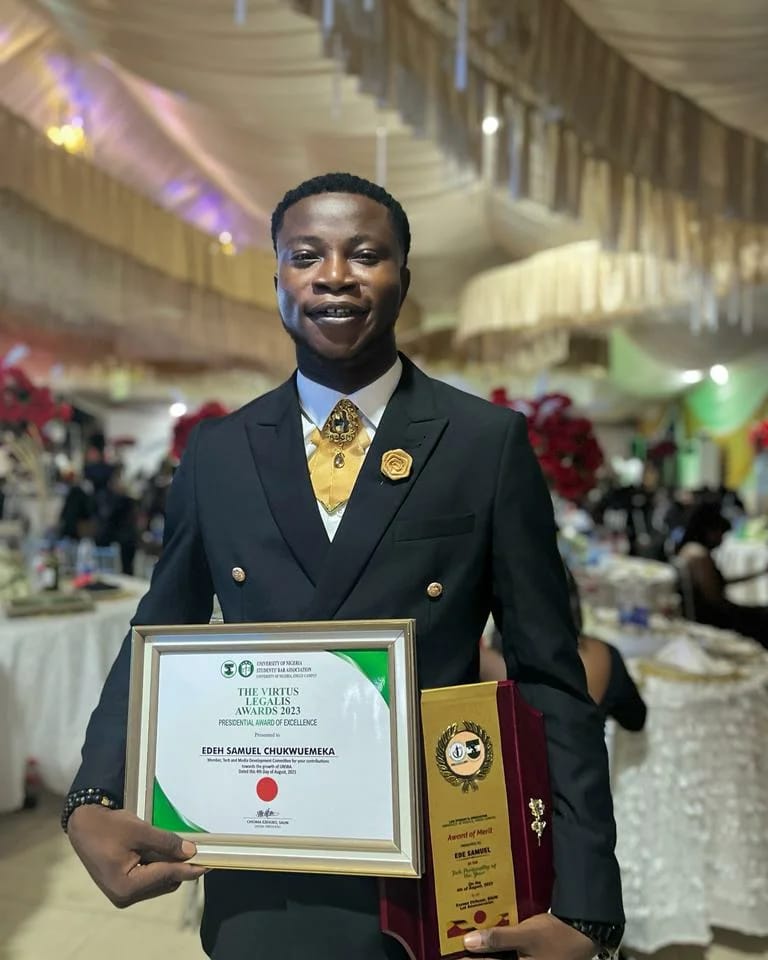 Edeh Samuel Chukwuemeka, ACMC, is a lawyer and a certified mediator/conciliator in Nigeria. He is also a developer with knowledge in various programming languages. Samuel is determined to leverage his skills in technology, SEO, and legal practice to revolutionize the legal profession worldwide by creating web and mobile applications that simplify legal research. Sam is also passionate about educating and providing valuable information to people.