Best Musicians in India: India's name is emblazoned on the list of countries having the top singers in the world. Not only that, but India's Bollywood business is notorious for releasing more films each year than the combined productions of the United States and the United Kingdom. Take a look at our list of the top 13 best Indian singers if this doesn't give you a sense of how huge and talented the Bollywood world is.
India has produced a range of unique genres of music, as well as a huge number of singers with melodic voices because music plays such an important role in human life. Despite the challenge of compiling a list of the best Indian musicians, we have compiled a Top 10 Singers in India list in this post.
Recommended: Richest Lawyers in India 2023
Top 13 Best And Most Popular Musicians/Singers In India
1. Arijit Singh: How can we make a list of singers without accounting for Arijit Singh's identity? He is currently widely regarded as one of the world's most varied and well-known musicians. He is a vocalist, music producer, musician, and songwriter, among other things. He began his career in 2010 after being born on April 25, 1987. Because his debut songs were so popular, he ended up singing in nearly every Hindi film.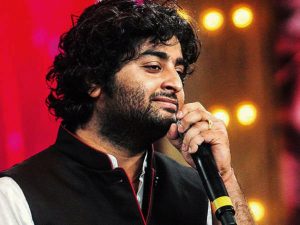 The simplicity with which he conducts his personal life is appealing, and it is this that has made him so well-known among vocalists. Arijit Singh has contributed to Hindi films, but he also has several tracks in Bengali films and solo recordings in Bengali (his home language). He's also the recipient of six Filmfare awards as well as other significant honors.
2. Jubin Nautiyal: Jubin Nautiyal is a wonderful singer who has become the voice of several young people. Jubin Nautiyal became well-known in a short period. Nonetheless, he has put out the same level of effort as other singers. As a result, excluding Jubin Nautiyal from our list of India's top 10 singers is unjust.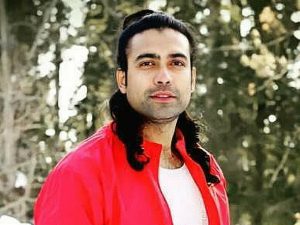 The desire for his music's success backs up our claim. His songs become extremely popular nearly as soon as they are released, and all young people like him for his lovely and romantic melodies. Jubin Nautiyal's remarkable singing abilities are well-known, but few people are aware that he is also a songwriter and music director.
Also see: Countries with the best education system in the world
3. A.R Rahman: Rahman is a film producer, composer, singer, and lyricist from India. He is regarded as one of India's top ten vocalists. Shekhar, his father, was a conductor and film music producer for Tamil and Malayalam films. He started learning music when he was four years old. At the age of 11, Rahman began studying music with Expert Dhanrah and began performing in orchestras.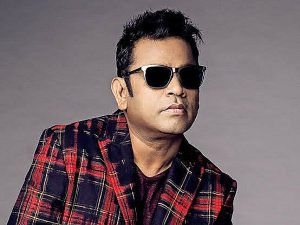 He is a leading record producer around the world. He had received multiple awards and nominees, including 2 Academic Award winners, two Germany Award winners, a BAFTA Awards, a Golden Globe, National Film Awards, and many international awards as well as nominees, and is regarded as one of India's Top 10 Musician.
4. Neha Kakkar: Neha Kakkar is expected to be one of India's top ten musicians. She was born in the Uttarakhand state capital of Rishikesh. Sonu Kakkar, a singer, and Tony Kakkar, a songwriter, are her siblings. She used to sing in religious rituals and Jaguars with his sister when she was a child. She competed in season 2 of Indian Idol in 2006. Her voice made her renowned, even though she was eliminated early from the competition.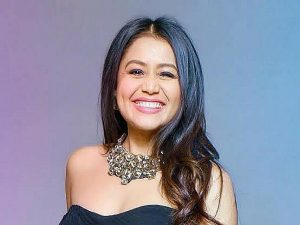 Too far, Neha has received four awards: the PTC Punjabi Music Award for Best/Duo Group (2016), the PTC Punjabi Music Best Duet Vocalist Award (2017), the Zee Rishtey Award for Favourite Judge (2017), and the Mirchi Social Media Icon of the Year (2017). (2020). She began her career in 2009 with the Indian film Blue and has since become one of India's most well-known vocalists.
Also see: Sources of Indian Constitution 2023
5. Krishnakumar Kunnath: Krishnakumar Kunnath is one of those legends that refuse to appear on reality shows and is not active on social media. Krishnakumar Kunnath, known professionally as KK, is an Indian vocalist widely regarded as one of the greatest artists of all time. He's played several known and lovely tunes that have helped him earn a reputation.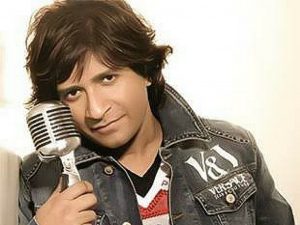 Krishnakumar Kunnath KK has sung in films such as Awarapan, Jannat, and Tum Mile, all of which star Emraan Hashmi, a well-known Indian actor. K.K is a well-known Bollywood singer who has sang several songs for Bollywood films as well as Tamil, Telugu, and Kannada films. He is India's best singer and a great Bollywood playback singer despite having received no professional instruction in singing.
6. Shreya Ghoshal: Shreya Ghoshal, one of India's most well-known and renowned playback musicians, is the first Indian female artist to make our list. Shreya, like Arijit Singh, was born in Murshidabad, West Bengal, but she began her career far earlier than the former (in 1998). She began singing Bengali songs, and her first album was Bendhechhi Beena, but it didn't take her long to become one of India's most recognized vocalists.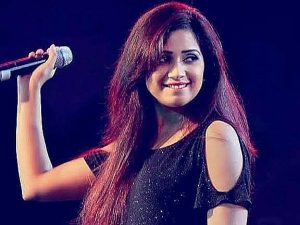 Shreya Ghoshal made her Bollywood singing debut with the song "Devdas" from the 2002 film Devdas. She has also released numerous soundtracks for films in Indian languages apart from Hindi. Shreya Ghoshal has won numerous prizes for her performances in films, including six Filmfare Awards, five National Film Awards, as well as nine South Filmfare Honors.
Also see: Countries with the Most Beautiful Women in the world
7. Sonu Nigam: Once it comes to the top 10 Indian singers, how can we neglect to include Sonu Nigam in the list of all-time greats? He is widely recognized as one of the best musicians of his period, and he is still regarded as one of the best musicians today.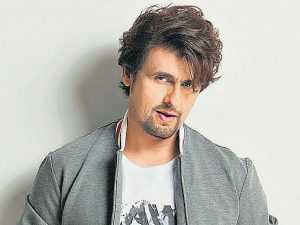 Sonu Nigam has excelled as a playback vocalist in films and records at an early age, and he has also performed in a wide range of genres. He has performed over 2,000 songs in over ten languages. He is a melodious Indian playback singer who is well-known and versatile.
He is a multi-talented artist who has received prizes from the Global Indian Music Award for Best Live Performance as well as the MTV Style Awards. As one of India's top playback singers, each of his songs is reminiscent of the best tunes.
8. Dhvani Bhanusali: She is well-known for her song Vaaste, which has over a billion views on YouTube. She is one of India's top ten singers in 2021. She began her career in 2017 with an acoustic rendition of Sone Humsafar. On the song Ishare Tere, she collaborated with Neha Kakkar and Guru Randhawa.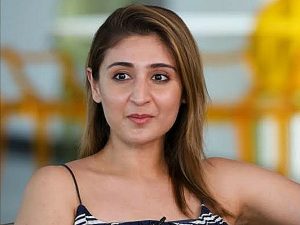 Her YouTube channel was a turning point in her life. The song "Istehaar" was thereafter authorized to be performed by her. The song 'Dilbar' has achieved 25 million views in just 24 hours. Shee is a newcomer to Bollywood who has performed a diverse range of songs, including Pop, Hip-Hop, Rock, and several other genres.
Recommended: Oldest Countries in the world
9. Ankit Tiwari: Ankit Tiwari would be next in line for the top 10 best Indian musicians.  He's an accomplished vocalist, songwriter, and director. He started his professional in Bollywood around 2010 with Pradeep Sarkar, a director, and writer. Ankit's musical aptitude and positivity secured him several gigs, and it didn't take long for him to make a real impact on his followers.
On the 6th of March, 1986, Ankit was born in Kanpur, Uttar Pradesh. He has received numerous accolades, including Guild Awards for Best Music Director and Best Male Playback Singer, BIG Star Entertainment Awards for Most Entertaining Singer (Male), Filmfare Awards for Best Male Playback Singer, GiMA Awards for Best Music Debut, Best Film Album, Best Film Song, IIFA Awards for Best Music Director, and Zee Cine Awards for Best Music Director. Ankit is currently ranked third among the most well-known Indian vocalists.
10. Shaan: Shaan is known for his romantic songs, while Atif & Yo Honey Singh offers a wide range of music. His full name is Shantanu Mukherjee, and he was born in Khandwa, India, on September 30, 1972. Among the top ten Indian musicians, he is ranked tenth. He can sing in six different languages.
Shaan has had a successful start to his career. He began singing when he was very young and, at the age of 17, signed a contract with the Magnasound recording company. He had numerous superhit albums with Magnasound, the most popular of which were Q-Funk and Naujawan. Since then, he has become one of Bollywood's most in-demand vocalists. This is why he is considered one of India's most famous vocalists.
Recommended: How to Approach the Guy You Like
11. Atif Aslam: One of the most well-known musicians in Pakistan and India is Atif Aslam. He is renowned for having a beautiful voice and for being able to communicate with an audience through music. Aslam began his singing career in Pakistan and has since advanced to become one of the most well-known playback singers in the Indian film business. "Wo Lamhe," Aslam's first song, is a lovely romantic ballad from the film Zeher.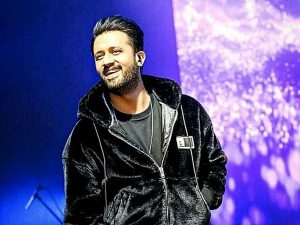 Roop Kumar Rathod wrote the song, which highlighted Aslam's beautiful voice. With the song's quick success, Aslam's talent as a singer was recognized in the industry.
12. Vishal Mishra: In the Indian music scene, Vishal Mishra is a gifted singer and songwriter. His ability to compose beautiful and heartfelt music is well renowned. Mishra began his professional life as a composer of music before going on to become a well-known singer. "Kaise Hua," Mishra's opening song, is a lovely romance ballad from the film Kabir Singh.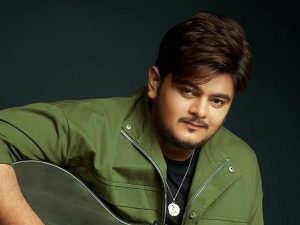 Mishra wrote the song himself, and it featured his beautiful vocals. The song became popular for the first time, showcasing Mishra's abilities as a composer and singer in the business.
13. Javed Ali: Popular Indian singer Javed Ali is renowned for his soulful voice and range of vocal styles. In 1999, he made his playback singing debut in the film "Betab." But it was his song "Jashn-e-Bahara" from the film "Jodhaa Akbar" that made him famous.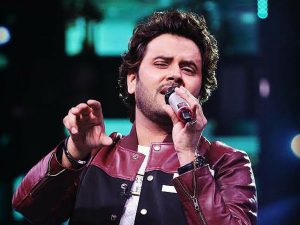 His playback singing career began with the song, which was an enormous hit. He has since performed several successful songs and grown to be one of the most well-known performers in India.
Recommended: Hardest Musical Instruments To Play and Learn
Conclusion
I hope you'll find your favorite artists among the top ten Indian singers on our list. Tell us about your favorite songs in the comments section. Keep an eye out for additional information about your favorite celebrities.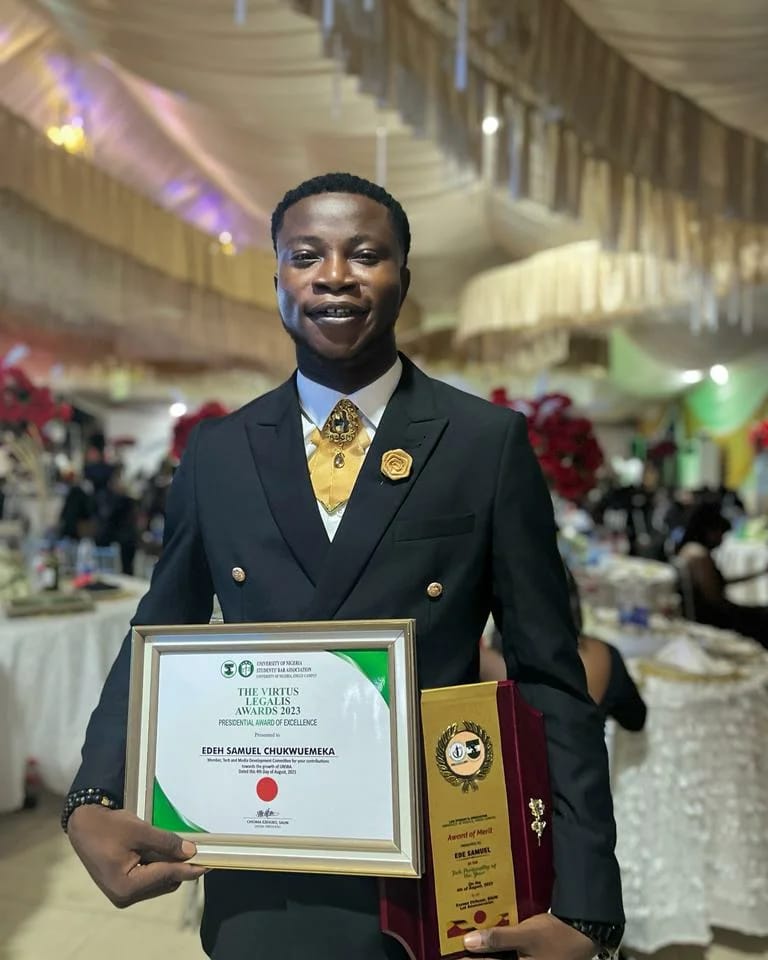 Edeh Samuel Chukwuemeka, ACMC, is a lawyer and a certified mediator/conciliator in Nigeria. He is also a developer with knowledge in various programming languages. Samuel is determined to leverage his skills in technology, SEO, and legal practice to revolutionize the legal profession worldwide by creating web and mobile applications that simplify legal research. Sam is also passionate about educating and providing valuable information to people.