How to Approach the Guy You Like: People have a natural tendency to engage with one another. It may be a social skill, and it can also be a means of making new acquaintances. As a women, societal convention dictates that the male initiates a discussion that might perhaps develop to friendship. In other words, approaching the person you like might be intimidating, but try to remain confident and honest.
Begin with a polite discussion, then look for shared interests and pay attention to his replies. Take things at your own speed and be true to yourself. Remember, there is no such thing as a one-size-fits-all strategy, so follow your instincts and have fun getting to know him!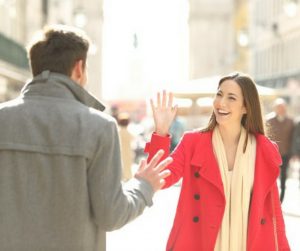 Recommended: Most Lucrative/Profitable Courses To Study In The World
10 Tips On How to Approach the Guy You Like And You Are Interested In
1. Be Daring and Make the First Move: Many women wait for males to approach them. Some traditional conventions may have thought it "unladylike" for a man to start a date, or that men "enjoy the chase." However, recent polls demonstrate that the contrary is true.According to a 2005 research published in the Journal of Sex Research, 72% of males prefer for women to initiate contact. Similarly, according to a 2017 poll on Singles in America, 95% of males prefer a woman to ask for their phone number. Surprisingly, most males prefer that the woman initiate the initial kiss or sexual contact.Most women are just unaware of these inclinations.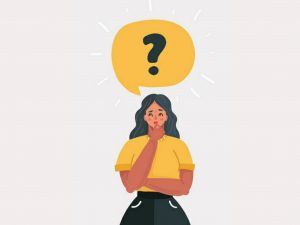 Although every man is unique, the current move away from conventional gender norms and courting customs gives females a new advantage in the dating game.While most women wait for men to initiate contact, you may be the daring one who stands out. When women initiate a conversation, men are typically pleasantly pleased and even impressed.Approaching a man in public demonstrates that you are confident, attractive, and eager to break traditional dating "rules."
Recommended: Countries with highest unemployment rate in the world
2. Make Eye Contact With Him: Before starting a discussion, make eye contact to check whether someone is interested.Most key, begin by looking in his way.
If he returns your glance, keep it for a few seconds before moving your sight away.
Make eye contact again after a few minutes.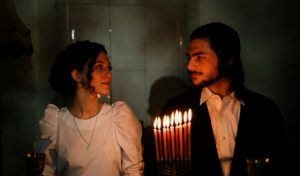 If he returns your gaze, it's a solid indication that he wants to chat to you. Prolonged eye contact causes the production of oxytocin in the brain, which is linked to heightened attraction and arousal, even in strangers. You may utilize this to your advantage when approaching a person you're interested in. Just don't gaze for more than 3-5 seconds at a time. Otherwise, you may come off as uncomfortable or strange.
Recommended: Highest Paying Programming Jobs
3. Share a Warm Smile: Studies reveal that men are more attracted to women who smile. A grin is seen by men as a flirty indication that you are interested in them.Send him an easygoing grin with both corners of your lips elevated equally and your teeth slightly visible before approaching him to start a discussion.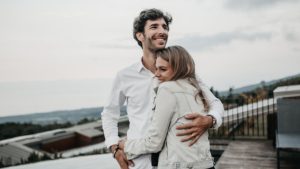 If you're worried about seeming awkward or faking a smile, think of something that makes you happy or thrilled so that your smile seems more genuine.
4. Wink at Him: Winking is incredibly seductive. Winks, according to psychoanalysts, are strong because they cement a feeling of closeness or even shared mystery. A wink across the room is both vague and provocative, so you'll leave a man scratching his head before you even start talking to him.If you want to pique a guy's attention before beginning a discussion, wink at him casually, then search for the indicators stated above, and then approach after a few minutes (if he returns interest).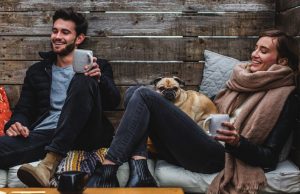 Recommended: Countries with the worst education system in the world
5. Read His Body Language: Now that you've shown your interest with eye contact and a smile, it's essential to double-check that he's open to having a discussion in the first place. Pay attention to his body language when he reacts to your hints, whether you're across the room or at a bar.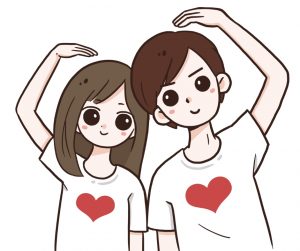 Remember that each man has various tastes and indications for expressing interest. Men are often as scared about dating and initiating conversations as you are. If you're receiving conflicting indications, approach him nonetheless and see what happens. Worst case scenario, you get another practice run in.
6. Approach Him Calmly: Once you've received firm indications that he's interested in you and calmed your thoughts, pay attention to your body language as you approach him. This helps you make a strong first impression and provides you momentum to start a productive discussion.There are many methods to approach a guy with confident body language:
Your Body Should Be Relaxed: Stand tall, roll your shoulders down and back, and attempt to maintain a comfortable and wide posture.
Maintain your hands' visibility: Keep one hand free by holding just one thing (such as a handbag or a drink glass). Visible hands are a social cue that you are reliable and calm. This also gives you the appearance of being more ordered and "put together."
Walk the walk: Don't seem rushed to go over to him. Instead, move with fluidity and elegance to convey casual confidence. Find a comfortable but deliberate pace. Allow your hips to swing freely and revel in your feminine allure.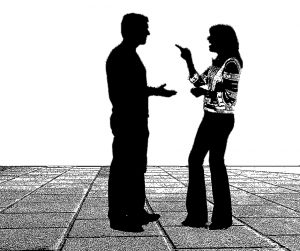 Also see: Most popular apps in Africa
7. Simply introduce yourself and inquire about his name: Some things never go out of style: introductions are a tried-and-true approach to turn a stranger into a friend. Interactions get easier if you know each other's names. You may extend your hand for a handshake, raise your glass for a
"cheers," or just nod and make a brief opening sentence. Here's an example:
"Hello, my name is James. "Can you tell me your name?"
"How are things going? My name is Lilly.
"It's a pleasure to meet you."
You may not want to introduce yourself right away, so avoid the introductions until you start conversing for a minute. Once you've piqued his attention, you may either ask for his name or see if he asks for yours.
Recommended: Best insurance company in the UK
8. Comment on Your Surroundings: Psychologists have shown that when individuals have a feeling of shared experience, they feel more connected. Your surroundings are an immediate source of similarity long before you know whether you have anything in common with a man.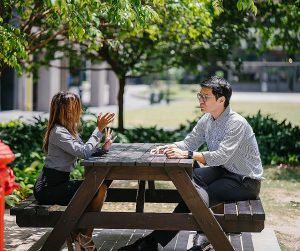 Because you and this individual happen to be in the same spot at the same moment, take advantage of it by mentioning:
The coffee shop's atmosphere
The beverages or food available at the bar
A mutual acquaintance or friend
How congested it is
A neighboring structure or piece of art
Wildlife (a specific plant or bird)
A café sign or menu item
Recommended: Smartest People In The World With High IQ
9. Compliment Him: Who doesn't like being complimented? While you shouldn't rave over a man, a simple "I like your shoes" or "you have a nice beard" is a fantastic approach to start a discussion with him.
Ideally, he will answer with information about where he obtained the item, or he would return a compliment to you. Then you may ask relevant questions or go on to another subject.
10. Pay Attention to Subtle subtleties: If you want to show a man that you're paying attention, pay attention to the subtleties about him that others may overlook. Is he wearing a one-of-a-kind vintage band tee? Is he wearing anything that catches your attention? Is there a book or notebook beside him on the table? Is he sprayed with cologne?Whatever it is, search for something modest to question him about or to personalize your comments.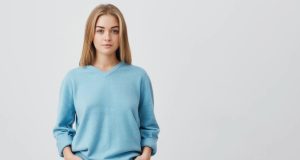 Recommended: How To Carry Yourself As A Woman
Finally, contacting the man you like involves bravery and genuineness. You may develop a pleasant and genuine relationship by being confident, starting nice chats, and finding common ground. Remember that there is no ideal formula and that each scenario is unique. The trick is to be yourself and have fun while getting to know him.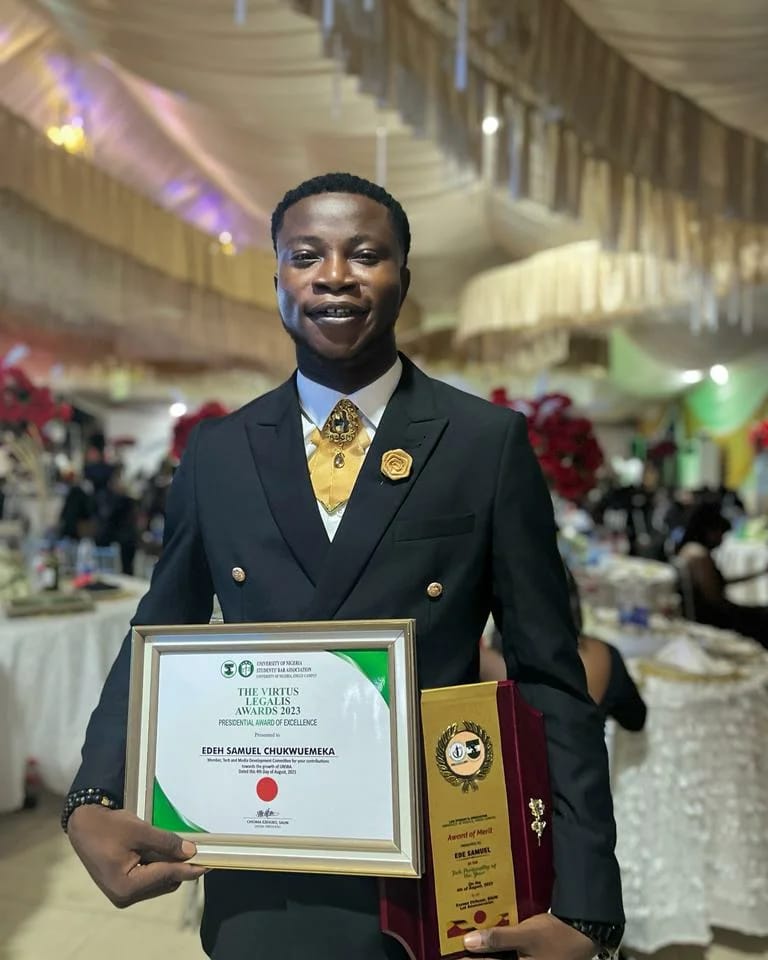 Edeh Samuel Chukwuemeka, ACMC, is a lawyer and a certified mediator/conciliator in Nigeria. He is also a developer with knowledge in various programming languages. Samuel is determined to leverage his skills in technology, SEO, and legal practice to revolutionize the legal profession worldwide by creating web and mobile applications that simplify legal research. Sam is also passionate about educating and providing valuable information to people.