Most Powerful Kings in Nigeria: Kingship, that is, the monarchial system of governance, does not have place in Nigeria's political structure as at today. Recall that Nigeria once practised presidential monarchy between 1960-1963 when Queen Elizabeth II was the queen of Nigeria and the ceremonial head of state. But then, the monarchical system of leadership has always been part of Nigerian history and culture even till today.
They are referred to as the traditional rulers. Their position is that of kingship, thereby exercising leadership power over their given territories. Nigerian traditional rulers are not popularly referred to as "kings" by their local dialect; they are referred by the traditional titles of the territory which they govern such as Obi, Oba, Emir, Ooni and so on.
Regardless of the nomenclature, their positions remain that of kingship. Regardless of the fact that the position of kingship do not stand as part of Nigeria's political structure, traditional rulers still exert so much influence, power and relevance over the government, particularly at the grass-root governance. But strictly speaking, the role of traditional rulers in Nigerian politics and governance is an advisory one.
Kingship is an exalted position in Nigeria. There are quite a number of kings that are considered most powerful in Nigeria, weighing by their degree of influence in the country.
Recommended: Best Platforms/Industries to invest your money in Nigeria
Top 10 Most Powerful Kings/Traditional Rulers in Nigeria
Below is a list of the for most powerful kings in Nigeria:
1. Alaafin of Oyo: Alaafin is the traditional title of the ruler of Oyo Empire, from one of the grandsons of Oduduwa and the king who facilitated civilization in the Yoruba land. Oba Lamidi Olayiwola Adeyemi III (Iku Baba Yeye) of the house of Oranyen was the 45th Alaafin of Oyo. He died on 22nd April 2022, having been on the throne for 50 years.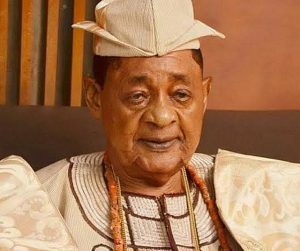 The monarchical system of the old Oyo empire is not absolutely hereditary but a one of elective monarch, although the person must be a descendant of Oduduwa. Oba Adeyemi was born on 15th October 1938 in Oyo, Nigeria. He was preceded on the throne by Gbadegesin Ladigbolu II. Oba Adeyemi assumed throne as the Alaafin of Oyo at 31 on 18th November 1970 where he ruled until his death in 2022. He was married to 13 women. He was the Chancellor of the University of Maiduguri. Oba Adeyemi III was considered the most powerful and influential king in Nigeria both in his own capacity and by the historical influence of the old and present of Oyo Empire.
Oba Adeyemi III played a vital role in the unification of Islam in Nigeria. He was the Oyo State permanent chairman of the Council of Obas and Chiefs until in 2011when a law was passed making the position rotational.  Oba Adeyemi exerted much political influence in Nigeria during his tenure, and he received numerous recognitions. His leadership influence placed the position of Oba in Yoruba land at a most exalted height. He was a father to over 20 Children, and a renowned boxer.
2. Emir of Kano: The Emir of Kano is another most powerful kingship position in Nigeria. After Governor Abdullahi Umar Ganduje, the governor of Kano State dethroned Muhammad Sanusi II, Aminu Ado Bayero ascended the throne as the 15th Emir of Kano on 9th March 2020.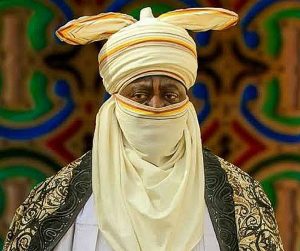 He equally became the Chancellor of the University of Calabar following his ascension to the throne. Aminu Ado Bayero was born on 10th February 1961 in Kano, Northern Region of Nigeria. Prior to his ascending the throne as the Emir of Kano, he was the Emir of Bichi as was appointed by Governor Ganduje of Kano State.
Also see: Youngest governors in Nigeria currently
3. Sultan of Sokoto: The present Sultan of the Sokoto Caliphate is Muhammadu Sa'ad Abubakar CFR. He is the 20th Sultan of Sokoto preceded by Muhammadu Maccido. Muhammadu Sa'ad Abubakar was born on 24th August, 1956 in Sokoto, Northern Region of Nigeria. He ascended the throne as the Sultan of Sokoto on 2nd November 2006. Prior to his ascension to the throne, he served in the Nigerian Army from 1977-2006 up to the rank of Brigadier General. His exploits in the military was a resounding one, having headed vital units in the course of his service.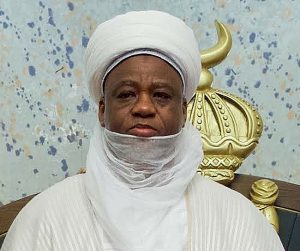 The Sultan of Sokoto is an exalted kingship position by the virtue of which the influence of the leader is domineering. By the virtue of his leadership position, Muhammadu Sa'ad Abubakar CFR, is the Northern Nigeria Muslims spiritual leader; a religious sect which makes up the majority of the population Nigeria. Equally, by the virtue of his kingship position he is the head of Qadiriyya Sufi order which is a highly revered position for Islam, the Tijanyya Sufi order, the Jama'atu Nasril Islam and the Nigerian Supreme Council for Islamic Affairs.
4. Ooni of Ile-Ife: Ooni of Ile-Ife is another most revered and powerful kingship position in Nigeria. The current Ooni of Ife is Oba Adeyeye Enitan Ogunwusi. He is the 51st Ooni of Ife, and was preceded by Oba Okunade Sijuwade. Oba Adeyeye was born on 26th October 1974 in Ile-ife, Osun State, Nigeria. He is married to two women and has two children, a daughter and a son. The reign of Adeyeye as the Ooni of Ife began, following his coronation on 7th December 2015.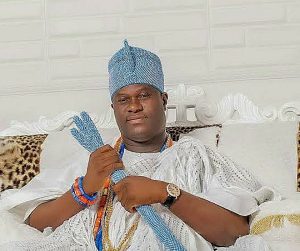 Oba Adeyeye is a Chartered Accountant and an honourary doctoral degree holder from the University of Nigeria, Nsukka and Igbinedion University in public administration and law respectively. He is the Chancellor of the University of Nsukka. Oba Adeyeye is renowned for being a philanthropist and a liberalist, having brought transformation and cultural development Ile-Ife.
Recommended: Best Books Every Woman Should Read
5. Dein of Agbor: The Dein of Agbor is the traditional ruler of Delta State, Nigeria. The Dein Currently is Keagborekuzi I, the 18th traditional ruler of Agbor. He was born on 29th June 1977 in Agbor, Old Bendel State, Nigeria. Following his father's death in 1979, Keagborekuzi I was crowned the Dein of Agbor at the age of two.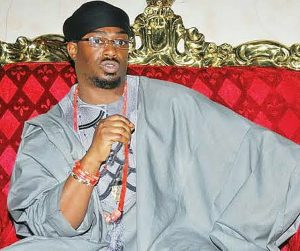 He consequently was named the youngest monarch by the Guinness Book of Records, 1980 edition. After his coronation as a child king, he was taken to the UK where he stayed and had someone reign in his place throughout the years until his return in 2001 after which he assumed power officially in his personal capacity.
6. Oba of Benin: The Benin Kingdom is one with a most revered traditional leadership position in Nigeria. Preceded by his father, Erediuwa, Ewuare II assumed the throne as the 40th Oba of Benin. Oba Ewuare II was born on 20th October, 1953, and he assumed the throne on 20th October 2016.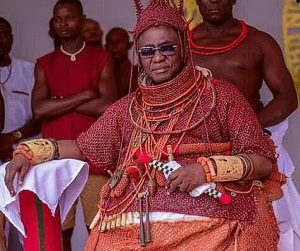 Oba Ewuare II is of utmost political relevance in Edo State and in Nigerian politics. Since after he assumed power, Oba Ewuare II has facilitated the demand and return of some historical and cultural bronzes which had been taken away by the British government to their country. His spiritual influence and value for Benin customs and traditions is overwhelming and places the kingship on a high pedestal, just like his predecessors.
Recommended: Oldest cities In The World 2022 (With Pictures)
7. Oba of Lagos: Historically, Lagos State has been a center for power and politics. The Oba of Lagos, though having no political power wields so much political and traditional influence in Nigeria. The Yoruba land is one with so much reverence for their customs and values, the Oba of Lagos being the chief custodian.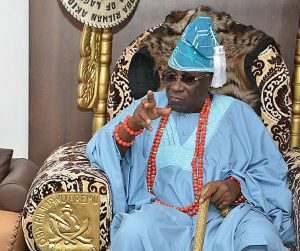 The Oba of Lagos is currently is Rilwan Babatunde Osuolale Aremu Akiolu. He was born on 29th October 1943 in Lagos, Nigeria. Oba Rilwan Babatunde was preceded by Oba Adeyinka Oyekan. His coronation as the Oba of Lagos took place on the 9th of August 2003. Prior to his kingship, he was a member of the Nigerian Police Force where he served up to the rank of Assistant Inspector-General of Police.
8. Obi of Onitsha: HRM, Igwe Dr. Nnaemeka Alfred Achebe (Agbogidi I) CFR, mni, is the current Obi of Onitsha. Onitsha is a town in Anambra State with so much value for their historical traditions. The position of the Obi of Onitsha is a highly honourable one whose influence cuts across political governance in Nigeria. Agbogidi I is the 21st Obi of Onitsha, and the Chancellor of Ahmadu Bello University.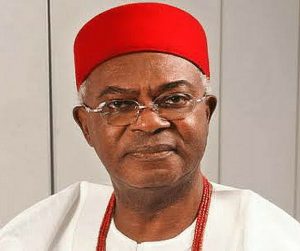 He was born on 14th May 1941 in Onitsha, Anambra State, Nigeria. Achebe is a well educated king and a highly exposed one. He is married to Chinwe Ngozi (Nee: Ononye) from whom he had six children. Agbogidi emerged as the Obi of Onitsha in 2002. Prior to his emergence as the Obi, he has held numerous working positions in various companies in Nigeria and abroad until his retirement and his emergence as the Obi.
Also see: Best Universities in Nigeria 2022 ranking
9. Olu of Warri: The Olu of Warri is another powerful traditional kingship position in Nigeria. The Warri Kingdom is in Delta State. The Current Olu of Warri is Ogiame Atuwatse III. He is the 21st Olu of Warri.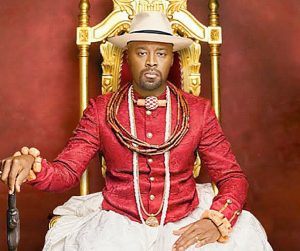 He was born 2nd April 1984 in Warri Nigeria. His kingship was preceded by Ogiame Ikenwoli. Ogiame Atuwatse III assumed the throne on 21st August, 2021 at the age of 37. Asides being a king, Ogiame Atuwatse III is a well educated and experienced entrepreneur.
10. Olubadan of Ibadan: Oba Saliu Adetunji became the 41st Olubadan of Ibadan following his coronation on 4th March 2016, until his death in January 2022.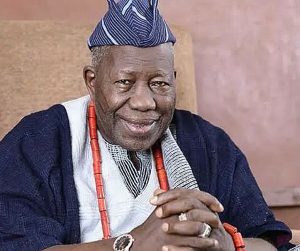 Former Senator Lekan Balogun has recently been appointed by Governor Seyi Makinde of Oyo State as the Olubadan of Ibadan. The position remains one of the most influential across the country.
Recommended: Meaning and Differences between Private and Public Administration
Conclusion
Kingship in Nigeria, inasmuch as it is not part of Nigeria's political Structure, plays a vital role at the grass-root level of governance and beyond. They are closer to the people than the government, and they are the bedrock of sustenance of the various ethnic customs and traditions which foster unity and preserve the identity of the country. In this article has been highlighted, the most powerful kings in Nigeria.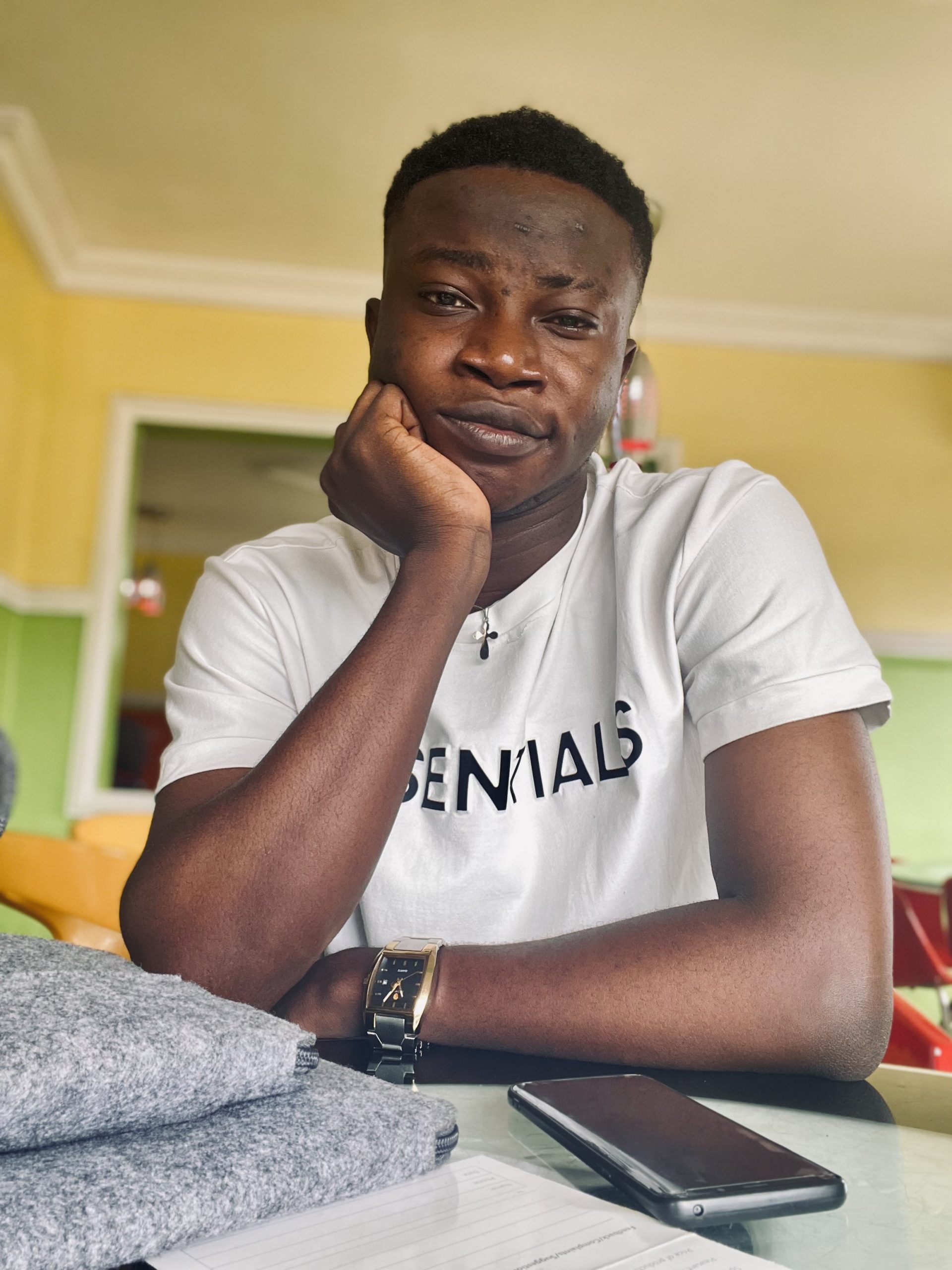 Edeh Samuel Chukwuemeka ACMC, is a Law Student and a Certified Mediator/Conciliator in Nigeria. He is also a Developer with knowledge in HTML, CSS, JS, PHP and React Native. Samuel is bent on changing the legal profession by building Web and Mobile Apps that will make legal research a lot easier.