Richest Yoruba Men In Nigeria: Yoruba is one of the major ethnic groups in Nigeria, and they occupy the southwestern region of Nigeria. Yoruba ethnic group inhabit also Benin and Togo, and they speak the Yoruba language. So, generally, they are inhabitants of the West African region. The Yorubaland in Nigeria is notable for its commercial efficacy. The region is blessed with human capital which has contributed immensely to the rise of the African continent.
The Yoruba land in Nigeria is a land of industrialization and commercial activities. This ethnic group has produced numerous wealthy individuals who have acquired generational wealth, and their economic relevance has become a stake on the economy of Nigeria and even in the West African economy. These men, their richness is up for the public to see through their net worth, lifestyle and standard of living.
They are majorly businessmen and their major investments are also known. Most of them are seasoned philanthropist; one of other means through which they give back to the society. In all, they are popular individuals, as their degree of wealth does not offer reservation to the popularity of their identity.
Recommended: Most Used/Traded Currencies In The World
Top 10 Richest Yoruba Men In Nigeria
Here is a list of the richest Yoruba men in Nigeria: 
1. Mike Adenuga: Chief Mike Adenuga Jr is a popular Nigerian billionaire. He is the 2nd richest person in Nigeria, the 4th richest person in Africa and one of the top richest black persons in the world. Mike Adenuga is a businessman and a philanthropist.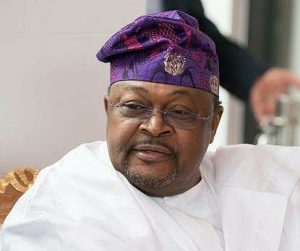 He is the owner of Globacom, the second-largest of the very few telecommunication companies in Nigeria which is equally operational in Ghana and Benin; a network that has over 55 million subscribers. He is also the chairman of Conoil, one of the Nigerian largest oil exploration companies. Chief Mike Adenuga was born on 29th April, 1953 in Ibadan, Oyo State. According to Forbes, Mike Adenuga has an estimated net worth of 6.2 billion USD as at 2021.
2. Femi Otedola: Femi is the father of the popular Nigerian Dj, Cuppy. A list of wealthy men cannot be made without Femi Otedola. He is a billionaire businessman and a philanthropist. Femi Otedola was born on 4th November, 1962 at Ibadan, Oyo State where he hails from. Femi is into the energy industry, particularly oil and gas. He is the founder of Zenon Petroleum and Gas Ltd and the former chairman of Forte Oil.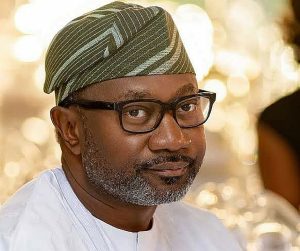 Femi is into finance and trading under his Centre Force Company Ltd. He is also into shipping (under his Sea Force shipping company Ltd), real estate investment and hotels. Femi Otedola's net worth is estimated by Forbes to be 1.8 billion USD.
Also see: History And Origin Of The Igbo Tribe (With Pictures)
3. Jimoh Ibrahim: Dr. Jimoh Ibrahim is a lawyer, businessman and politician. He is a well educated man with degrees from Nigerian and international institutions up to the Ph. D level. Jimoh is a renowned philanthropist.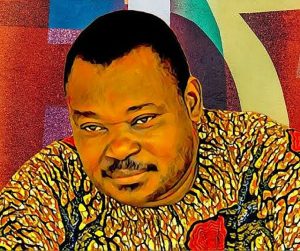 He was born on 24th February, 1967 at Ondo State, Nigeria. Jimoh Ibrahim is the Chief Executive Officer of Global Fleet Group. Jimoh's sources of income includes oil and gas, real estate investments, insurance, aviation, hotels, banking, resorts, publishing and other investments. He is worth 1.1 billion USD according to Forbes.
4. Tunde Folawiyo: Tunde Folawiyo is the MD of Yinka Folawiyo Group. He is a Nigerian billionaire businessman born on 12th April, 1960. The Yinka Folawiyo Group is a company with other subsidiaries that explore the energy industry, shipping, agriculture and real estate. The company was founded by his after and he took over after his father's demise.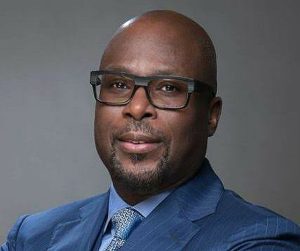 Tunde Folawiyo also explores the field of banking which earned his service as the chairman of Coronation Merchant Bank. He is currently the director of MTN Nig. Tunde is also a lawyer called to bar in England and he practiced for a while before he ventured into business proper. Forbes has Tunde's net worth estimated at 650 million USD.
Also see: Advantages And Disadvantages Of Monopoly
5. Oba Otudeko, CFR: Oba Otudeko is one of the richest Yoruba men and one of the richest Nigerians. He is the founder of Honeywell Group. He is a banker, Chartered Accountant and a renowned Nigerian businessman from a royal family.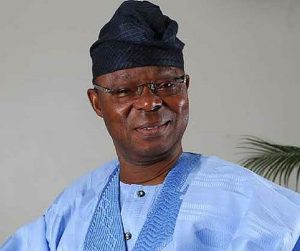 He worked in the bank for 23 years. After his retirement, Oba Otudeko became a director to the board of CBN. He was born on 18th August, 1943 and hails from Ibadan, Oyo State. Oba Otudeko also founded Pivot Engineering Ltd. His business explores through the fields of oil and gas, marine transportation, real estate and flour milling. In the course of his business, Oba Otudeko has attained numerous heights of recognition including honourary doctorate degrees. His net worth is estimated at 550 million USD.
6. Samuel Adedoyin: Prince Samuel Adedoyin is a renowned and well celebrated Nigerian billionaire industrialist and philanthropist. He is the chairman of the Doyin Group. Samuel Adedoyin was not born lucky; he was not from a rich home. He struggled from the scratch to have achieved his wealth. He began from small businesses and from where he started importation.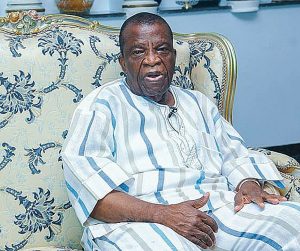 He ventured into the production of leather bags and shoes, soaps, detergents, beverages, food, agricultural produce and pharmaceuticals. He is also into real estate business. Prince Samuel Adedoyin has an estimated net worth of 540 million USD.
Also see: Best Universities To Study Pharmacy in Nigeria
7. Dele Fajemirokun: The Billionaire businessman and philanthropist, Dr. Oladele Fajemirokun is of the richest Yoruba men in Nigeria and one of the richest people in Nigeria. He was born in 1949 and hails from Ondo State. He is a venture capitalist, an investor and an entrepreneur. Dele owes shares in numerous businesses.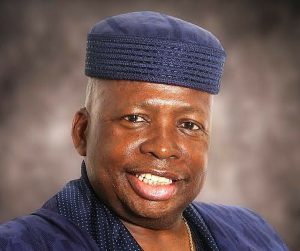 He is the face behind the popular Chicken Republic, one of the largest eatry in Nigeria today. He is also the chairman of AIICO Insurance Co. Dele Famemirokun has an estimated net worth of 500 million USD.
8. Chief Michael Ade Ojo: Chief Michael Ade Ojo is a Nigerian business mogul, an entrepreneur and a philanthropist. He was born on 14th June, 1938. He hails from Ilara-Mokin, Ondo State. He is the founder of Elizade Group of Companies, a subsidiary of which is Elizade Motors specializes on the distribution of various brands automobiles of automobiles until the company particularized on the distribution of Toyota.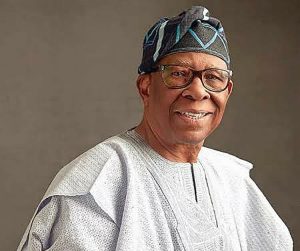 He founded Elizade University, Ondo State. He serves in a number of boards such as the Toyota Nigeria Ltd, Nigeria and Crown Drinks Ltd, FCMB, Eco bank, Custodian and Allied Insurance Plc, Moore Sofitel Company Limited and so on. Michael Ade Ojo does not seem to be a showy type. His net worth is not officially disclosed but is estimated to be around 2 billion USD.
Also see: Countries With The Highest Rate Of Cybercrime 2023
9. Fola Adeola, OFR: The founder of Guaranty Trust Bank, Fola Adeola, is one of the richest Yoruba men in Nigeria. He equally chairman of MainOne and the founder of FATE Foundation. He also heads several boards of corporations.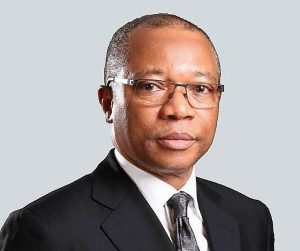 Fola Adeola is a Chartered Accountant. He was born on 10th January, 1954. His net worth is estimated at 550 million USD.
10. Sulaiman Adebola Adegunwa, OFR, OON: Sulaiman Adebola was formerly the chairman of Sterling Bank Plc. He is a billionaire philanthropist and a businessman from Ogun State. Sulaiman Adebola founded the Essay Holdings Ltd, a company which Rites Foods Ltd is a subsidiary of.
Sulaiman is also into agriculture. He founded the Sulaimon College of Education, Ososa, Ogun State. The renowned philanthropist has an estimated net worth of 400 million USD.
Also see: Meaning And Features Of A Charitable Trust
Conclusion
The Yorubaland in Nigeria is one blessed with efficacy of industrialization and commercial activities, and they have produced predominantly rich Nigerian men. The list is of course, is not exhaustible of the rich men in Yoruba, Nigeria, but merely the top 10 richest.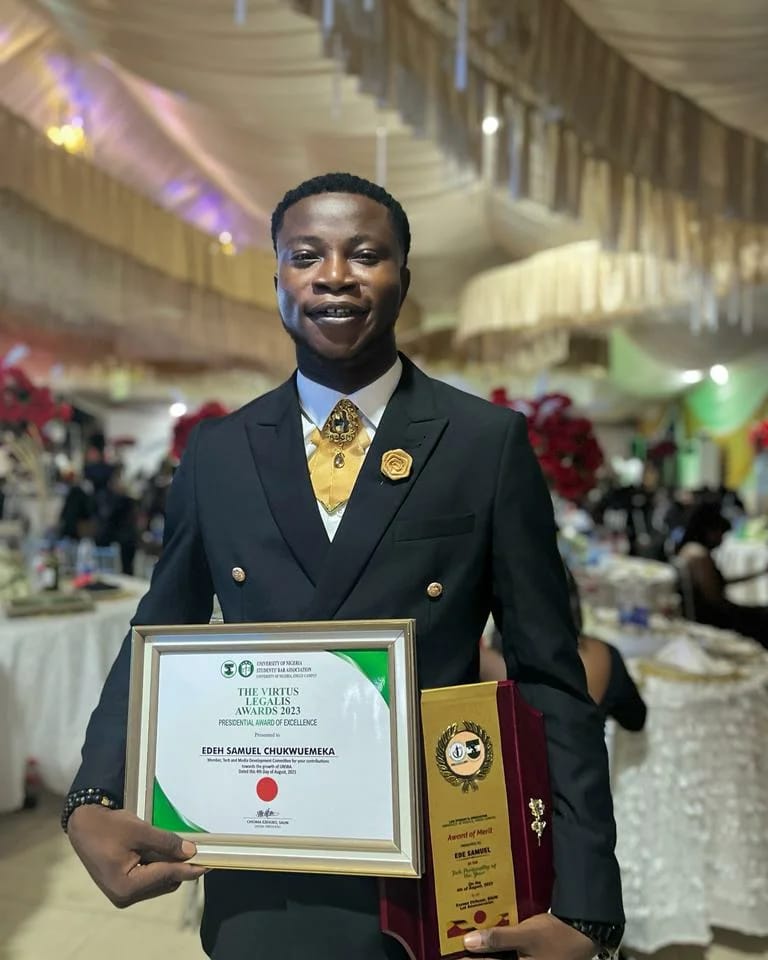 Edeh Samuel Chukwuemeka, ACMC, is a lawyer and a certified mediator/conciliator in Nigeria. He is also a developer with knowledge in various programming languages. Samuel is determined to leverage his skills in technology, SEO, and legal practice to revolutionize the legal profession worldwide by creating web and mobile applications that simplify legal research. Sam is also passionate about educating and providing valuable information to people.