How much is the salary of lecturers in Nigeria? Lecturers in Nigeria and other parts in the world hold a very important place in the society as they are responsible for imparting knowledge in countless students especially the young people who go through them and it is important to treat them well by way of pay so that  they are encouraged to do their best in their jobs.
In Nigeria, lecturing is one of the best jobs available but the problem so far is the payment of salaries. In public or government universities in Nigeria there has been strife between the federal or state government and the lecturers due to non payment of salaries (for the public universities) and this has really affected the work of lecturers and the education of the Nigerian tertiary institution students adversely due to incessant strikes which has become necessary to make the government know the plight of lecturers when it comes to their payment.
In light of the above, this article tends to explain the salary structure of Nigerian lecturers today. In addition to that, we will briefly look at what it takes to become a lecturer in any tertiary institution in the country and the various positions a lecturer can attain in his/her career.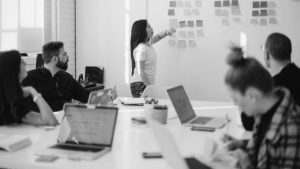 Also read: Best time to read and understand effectively
How to become a lecturer in Nigeria
Becoming a lecturer in Nigeria is quite straight forward and does not requite too much work and some of the necessities are:
1. A person first of all has to be educated and not only that but must have graduated with a first class or second class upper degree and then apply to which ever school he or she is interested in working.
2. He  must also be ready and willing to keep learning as the lecturing job takes a lot of intellectual and further building up on previous knowledge to succeed. Simply put, for a person to want to become a lecturer, he must be teachable.
3. A person must learn to do good research and writing because publication of materials in journals is a necessary condition to get a promotion as a lecturer.
4. He must possess good communication skills.
Also see: Differences between a murder, manslaughter and homicide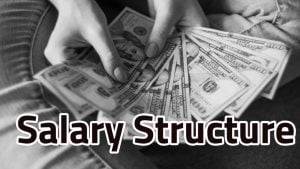 Determinants of lecturer's salary range
It is common knowledge that people earn as they work and the lecturing profession is no different. Some of the  factor that help determine the payment of Lecturers are; academic qualification, years of experience and cadre of the lecturer, records of publication of both foreign and local journals, other duties which may be assigned you to the lecture's natural duty of lecturing, the school and (or) department where the lecturer is working and so on.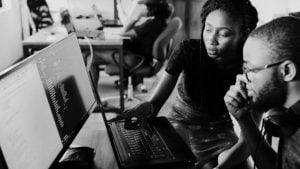 Cadres of Lecturers in Nigeria
Another important factor which determines the pay of lecturers is their level or cadre in the service and it is very imperative to note that this discussion is based on lecturers in public institutions as against those in private institutions because their salary ranges are quite different with those working in private institutions earning more. The cadres from the lowest to the highest are;
a. The graduate assistant: most Nigerian universities absorb back their best students intot the lecturing system while still allowing them to further their studies and train them on how to become good lecturers. Hence,  a graduate assistant is an excellent student who gets retained by  his alma mater and their salaries are usually determined by the academic board.
b. Assistant lecturer
c. Lecturer II
d. Lecturer I
e. Senior lecturer
f. Professor: There is also the cadre of professors and their pays differ according to this, we have the reader or associate professor who is lower in rank than a professor but higher than a senior lecturer.
Salary of lecturers in Nigeria 2023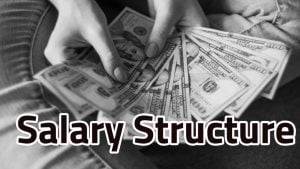 The graduate assistant: A person needs to get a first class to be retained by the university as a lecturer known as a graduate assistant and their salaries are usually determined by the school board but generally after various deductions, the salary of a graduate assistant can be pegged at N99,768 on a monthly basis.
Assistant lecturer: to become an assistant lecturer one needs a good first degree certificate or a supporting masters degree and in government universities, after gorss deductions as well, they earn about N114,464 per month.
Lecturer II: a person can start from lecturer II if he starts lecturing with a PHd but otherwise, a masters degree and at least two years experience is in order for a person to become a lecturer II and their monthly salaries are usually at the range of N130,003 monthly after gross deductions.
Lecturer I: For a person to become lecturer I, he must have a PhD or at least five years experience with evidence that such a person is near the completion of his or her doctorial thesis and the average salary after gross deductions of a lecturer I is N163,709.
Senior Lecturer: To attain the stage of a senior lecturer, a person must have acquired a PhD and have at least eight years experience plus publications in various journals. The salary of a senior lecturer after gross deductions is about N231,393.
Reader/associate professor: this position is higher than a senior lecturer and lower than a professor. To attain this level a person must have acquired at least twelve years lecturing experience, have various publications and a PhD and the average salary of an associate professor after gross deductions is N281,867.
Professor: So far this is the highest cadre of the lecturing job. A professor must have had at fifteen years experience at the least and equally many publications and professors are well respected. The average salary of a professor is N342, 442.
Recommended: Salary of doctors in Nigeria 2023
Extra bonuses for Lecturers
The nature of the work of Lecturers is what one might categorize as flexible as they have time to fully do and appreciate their work while also engaging in other activities. This is advantageous to lecturers as they will be able to delve into other things which would be supportive sources of income to their rather meek salaries (especially for lecturers who work in government universities). Some of the things which a lecturer could do to get money are;
a. Volunteering in non governmental organizations
b. To do enough research and writing and produce textbooks in their various areas of study to help the student.
c. Taking up some contract supervisory, production, managerial, and any other jobs in industries where such assistance is required.
d. Enrolling as an electoral officer during elections.
e. Starting and running individual business.
f. Becoming an investor.
Recommended: Oldest Banks in The World
Facts You Should Know About Lecturing In Nigeria
1. Nigerian Lecturers Consist of Some of the Best in Their Fields: Nigerian lecturers are highly educated professionals who typically hold advanced degrees in their respective fields. Many of them possess Ph.D. qualifications, indicating their expertise and specialisation in specific subjects. Their academic qualifications are often instrumental in shaping their career paths and the levels at which they teach within universities and other institutions of higher learning.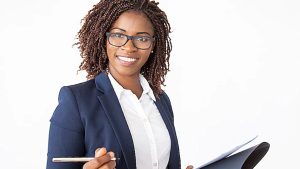 2. Nigerian Lecturers Tend to Face Criticism: This might be due to how decrepit the education system has become. A majority of these criticisms come from the students under their charge.
However, these lecturers claim to be doing their best under the circumstances they are in. They in turn blame the system and the laxity of the youth for any gaps in the educational system.
3. Most Nigerian Lecturers are Members of The Academic Staff Union of Universities: Nigerian lecturers are organised under unions such as the Academic Staff Union of Universities (ASUU), which advocate for their welfare and the improvement of the education system. These unions play a vital role in negotiating with the government and university administrations to address issues related to salaries, working conditions, and funding for research and infrastructure.
RECOMMENDED: Causes of brain drain in Nigeria
In conclusion, the salaries of Nigerian lecturers in the government universities is not bad but also cannot afford a person to live in comfort, therefore it is imperative for our lecturers in Nigeria to delve into other sectors, investments, or businesses which while not adversely affecting their lecturing job will be a constant source of income asides their salary so that their finances will not be in shambles whenever the salary has not been paid at all or timeously.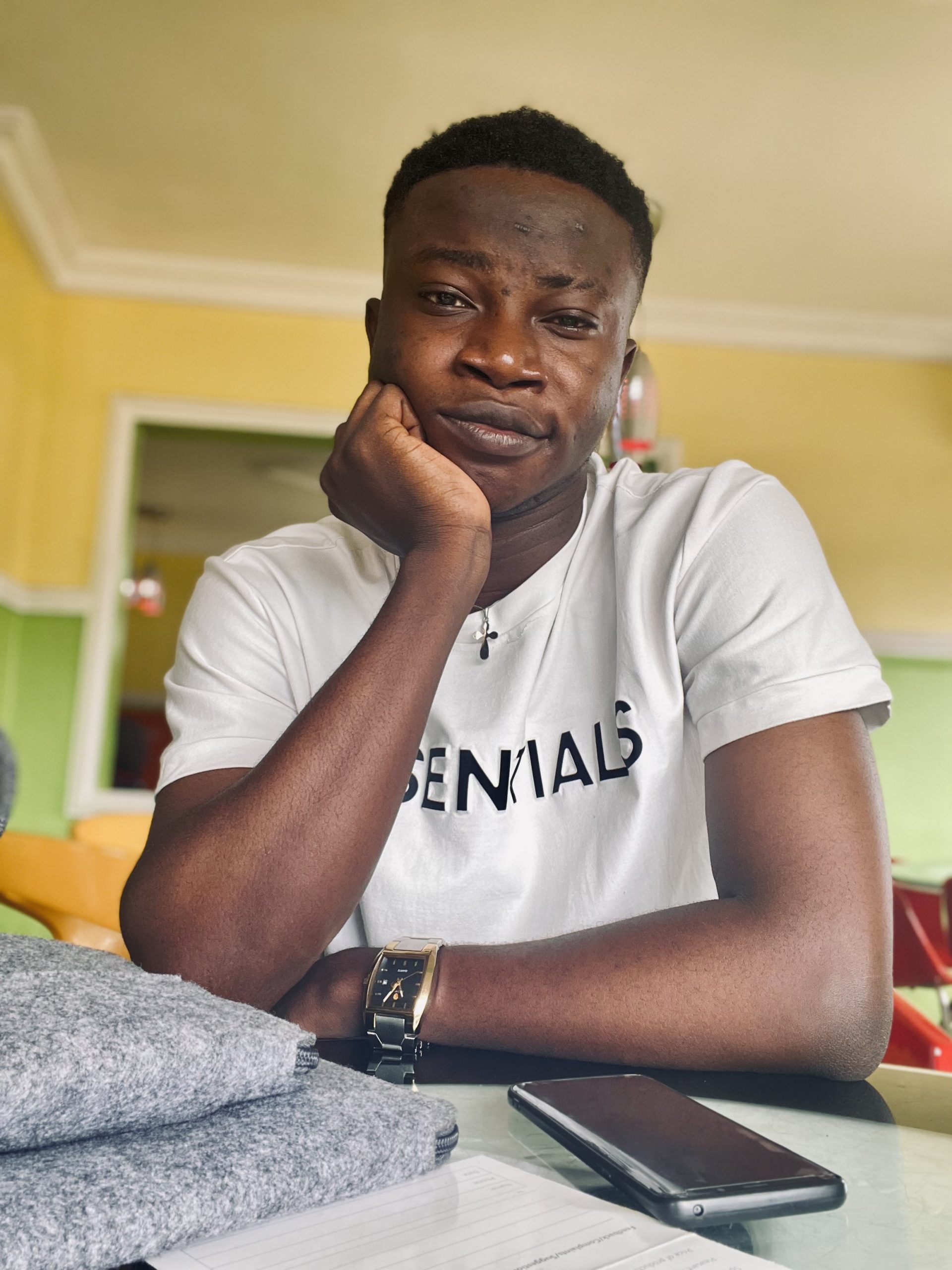 Edeh Samuel Chukwuemeka ACMC, is a Law Student and a Certified Mediator/Conciliator in Nigeria. He is also a Developer with knowledge in HTML, CSS, JS, PHP and React Native. Samuel is bent on changing the legal profession by building Web and Mobile Apps that will make legal research a lot easier.