Top 15 Richest Politicians in Nigeria: Who are Nigeria's wealthiest politicians right now? It is without a doubt that Nigerian politicians are the wealthiest in the world, owing to the fact that they are the highest-paid public officers in the world and have access to the nation's wealth, with every political lover in Nigeria seeing politics as the best way to cash out and amass wealth for themselves.
When it comes to Africa's richest countries, Nigeria must be mentioned, as the country has both tapped and unexplored resources. Nigeria's main source of revenue is crude oil, which is one of the world's most precious resources, and the country is also blessed with numerous natural resources in every corner.
The richest politicians in Nigeria list with their net worth will undoubtedly be of interest to you, given the kind of lifestyle Nigerian politicians live and their access to Nigeria's wealth.With their expensive rides, large residences, businesses, and connections, most people have been wondering and striving to know who Nigeria's wealthiest politicians are. By way of example.
Recommended: 12 Richest lawyers in Nigeria 2023
Top 15 Richest/Wealthiest Politicians in Nigeria and their Estimated Networth
1. Chief Bola Ahmed Tinubu
Networth: $8.4 billion (₦3 trillion 46 billion)
Chief Bola Ahmed Adekunle Tinubu, a former governor of Nigeria's most populous state, Lagos, was born on March 29, 1952. He served as governor of Lagos State for two terms from May 1999 to 2007. He is also the National Leader of Nigeria's largest political party, the All Progressives Congress (APC).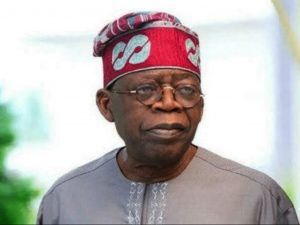 He joined the Peoples Front group of the Social Democratic Party in 1992, which was chaired by Shehu Musa Yar'Adua and included figures like Umaru Yar'Adua and Atiku Abubakar. He was elected to the Senate and now serves as the senator representing the Lagos West constituency in the short-lived Nigerian Third Republic.
Apart from politics, Asiwaju Bola Ahmed Tinubu owns Oando Plc, one of Nigeria's top oil-producing enterprises with a revenue of over 450 million Naira.
Bola Ahmed Tinubu is also the sole owner of Television Continental (TVC), a television network that broadcasts in Nigeria and other African countries such as South Africa, Ghana, amongst others.
Oluremi Tinubu, the senator representing the Lagos Central Senatorial District, is married to chief Bola Ahmed Tinubu  the  jagaban of Lagos, as he is fondly known. Tinubu has landed properties all throughout Nigeria and beyond; his Nigerian properties alone are valued over 250 billion Naira, while his mansion in Ikoyi, Lagos State, is worth over 5 billion Naira.
With a G-Wagon worth $600 million, Mercedes Benzes, Range Rovers, Lexus LX 550s, and other luxurious vehicles, Bola Tinubu is the talk of the town. He owns a private jet, a $60 million Bombardier Global Express XRS, but it's not the only one he has.
Recommended: Countries with the Most Handsome Men in Africa
2. Ibrahim badamasi Babangida GCFR
Networth: $5 billion
Ibrahim Babangida is Nigeria's second most wealthy politician. He was the military head of the state of Nigeria at one time, and was known as IBB. On our list of Nigeria's top ten wealthiest politicians, General Ibrahim Badamasi Babangida ranks second (IBB). Ibrahim Babangida was born in Niger State, Nigeria's northwestern region, on August 17, 1941. Ibrahim Babangida is a Nigerian politician, businessman, and military general.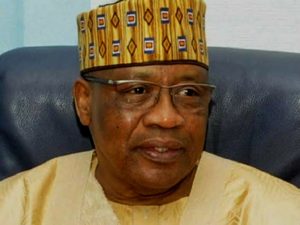 From August 1985 until August 1993, he served as the military ruler of Nigeria, and he is best known for annulling the June 12 general election.
General Ibrahim Badamasi Babangida is believed to be worth $5 billion, or about 2 trillion Naira. He was also the wealthiest politician in the country at one point.
3. Dr. Patrick Ifeanyi Ubah (EBUBECHUKWUZOH)
Net Worth: $1.7 Billion
Nigerian politician and entrepreneur Ifeanyi Ubah is a Nigerian business tycoon. The Nnewi native was a multimillionaire before entering politics. According to accounts, he made his first million when he was nineteen years old.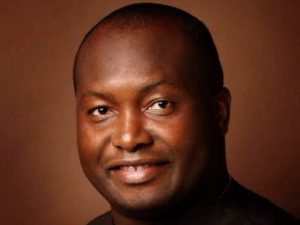 He is a Nigerian politician and one of the country's wealthiest. He is active in a number of different enterprises. He has business interests in commerce spare parts, real estate, oil and gas, transportation, and, most recently, the soccer team Ifeanyi Ubah FC, which he purchased and renamed. And he is the CEO of capital oil and gas limited. His current net worth is believed to be $1.7 billion.
Recommended: Advantages and Disadvantages of being Self-employed
4. Gen. Olusegun Obasanjo
Net Worth: $1.6 Billion
On May 5th, 1937, Chief Olusegun Obasanjo, GCFR, Ph.D. was born. He is a former Nigerian Army general who served as the country's civilian President from 1999 to 2007. He was the leader of the country's fourth republic. He has had the good fortune of serving as President of the United States twice. From the 13th of February 1976 until the 1st of October 1979, he was the country's military ruler, and from the 29th of May 1999 to the 29th of May 2007, he was the country's democratically elected president.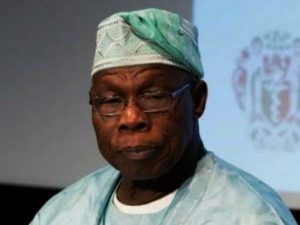 OBJ or Baba, a politician from Ogun State, is one of Nigeria's wealthiest politicians. He is the owner of Otta Farms as well as a number of other businesses and assets throughout the country. He is also said to own oil blocks and economic interests in other countries. Chief Olusegun Obasanjo has amassed a substantial fortune over the years. He has a net worth of $1.6 billion.
5. Atiku Abubakar
Net Worth: $1.4 Billion
In Nigeria's democratic history, Atiku Abubakar is one of the most well-known Vice Presidents. From 1999 to 2007, he served as the country's 11th Vice President under former President Olusegun Obasanjo. On November 25, 1946, Atiku Abubakar, GCON, was born. He is a politician, businessman, and former customs officer from Nigeria.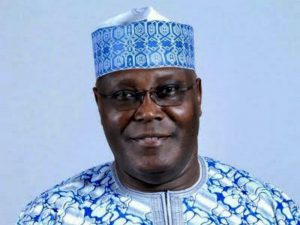 He spent twenty years in the Nigeria Customs Service, rising to the post of Deputy Director, the second-highest position in the service at the time. He left the military in April 1989 and went into full-time business and politics. In 1991, he ran for governor of the old Gongola State, now known as Adamawa and Taraba States, and in 1993, he campaigned for President.
Recommended: How to become rich overnight
6. Rochas Okorocha
NetWorth: $1.3 Billion Dollars
Rochas Okorocha, a Nigerian senator from the Imo West seat, is another wealthy Nigerian. He is also the immediate governor of Imo state and a successful Igbo businessman.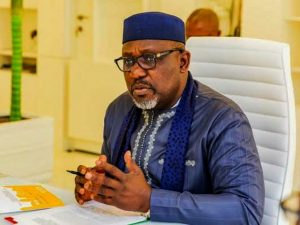 Owelle Rochas Okorocha was born on March 22, 1962 in Ogboko, Ideato South Local Government Area, Imo State, and rose from grass to glory. He hawked goods in Barkin Ladi, Jos, because his parents were destitute. By 2007, Rochas Okorocha had entered politics and amassed a sizable following, prompting him to compete for Governor in the 2007 general election under the Peoples Democratic Party (PDP).
In the run-up to the 2011 general election, Rochas joined the All Progressive Grand Alliance (APGA), before switching to the APC. Rochas was elected governor of the state in 2011 and served two terms.
Rochas' net worth is speculated to be $1.3 billion due to his status as a multi-billionaire businessman, though Forbes has yet to confirm this.
Recommended: Advantages and disadvantages of being public limited company
7. Sen Orji Uzoh Kalu
Networth: $1.1 billion
Chief Orji Uzor Kalu once served as the governor of Abia state. He is said to be worth 1.1 billion dollars in cash and assets. Some of his other businesses include oil production, a shipping company, and newspaper companies (The New Telegraph and The Daily Sun).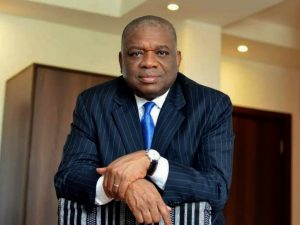 The former member of the Progressive Peoples Alliance (PPA) and People's Democratic Party (PDP) is ranked 7th on our list.
8. Ahmadu Adamu Mu'azu
Net Worth: $895 million dollar
Former governor of Bauchi State and PDP chairman Ahmadu Adamu Mu'Azu (PDP). He worked for the Bauchi State Investment and Property Development Company as a property manager. He is one of Nigeria's top ten wealthiest politicians, with a net worth of $324 billion 545 million.
In April 2019, as part of President Muhammadu Buhari's anti-corruption effort, the Economic and Financial Crimes Commission (EFCC) raided a home in Ikoyi and uncovered over $50 million in cash stashed behind false walls in fire-resistant cabinets. The business that built the mansion stated that Ahmadu Adamu Mu'Azu was the owner, but the Northern wealthy denied all claims. Mu'Azu owns a Lexus LX570, a Range Rover Discovery, and a Toyota Prius in his garage.
Also see: Most Dangerous People In the World 2023: Top 10
9. Dino Melaye
Net Worth: $800 million
Dino Melaye is a Nigerian politician who is one of the wealthiest in the country. The former senator and former representative member of the National Assembly for the Kogi West Senatorial District has risen to ninth place on our list, with a net worth of 800 million dollars. Dino Melaye is a self-confessed car nut who loves to flaunt his wealth, so it's simple to get a glimpse of his lavish lifestyle.
One of the most expensive cars in the world, the Bugatti Veyron (616 million dollars), three Rolls-Royces (318 million dollars), a Lamborghini Huracan (86.7 million dollars), a Bentley Continental (71 million dollars), and many other extravagant supercars, such as the McLaren MP14 shown in this post or the Mercedes G55 Mansory, are among his massive car collection.
10. Rotimi Amaechi
Net Worth: $780 million
2007 to 2015, he was the governor of Rivers State, and he is now Nigeria's Minister of Transportation.Born  27th of May 1965. In early 2019, Rotimi Amaechi served as the director general of President Muhammadu Buhari's reelection campaign. Rotimi Amaechi owns a fleet of expensive vehicles that includes a Mercedes-Maybach Vision 6, a Mercedes Amg G63, Mercedes S550, a Land Rover Discovery, and a Lexus LX 570.
Despite his allegation that he does not own a private aircraft, there's a good likelihood he has a Brazilian Embraer Legacy valued N9 billion.
Recommended: Advantages and Disadvantages Of Hire Purchase
11. David Mark: The retired Nigerian Army Brigadier General is also a Nigerian born politician. The former Senate President served in the capacity from 2007 to 2015 and at the time, was the Senator representing Benue South Senatorial District in Benue State.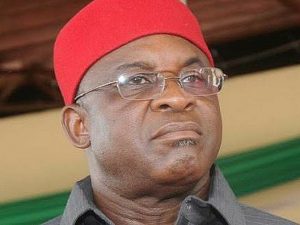 The former minister of communication had served during the military regime as military Governor of Niger State between 1984 to 1986. He has an estimated networth of $2 Billion dollars, making him one of the richest politicians in Nigeria.
Recommended: Richest Men In Nigeria And Their Networth 2023: Top 10 Wealthiest
12. Olubukola Saraki: The former Senate president of Nigeria from Kwara State is a Nigerian politician and had served as the Executive Governor of Kwara Statefrom 2003 to 2011.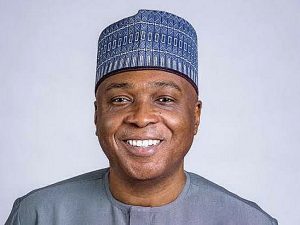 With a net worth of about $2 Billion he is considered one of the richest politicians in Nigeria.
Also see: Smartest Dog Breeds In The World (With Pictures): Top 10 Most Intelligent
13. Emmanuel Nnamdi Ubah: The former senator representing Anambra South Senetorial District is a business man and politician under the People's Democratic Party but later defected to the All Progressive Congress.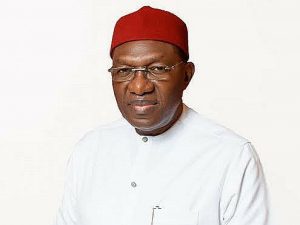 He is a renowned politician with a net worth of about $1.7 Billion, making him one of the richest politicians in Nigeria.
Recommended: Advantages And Disadvantages Of Investing In Real Estate
14. Muhammadu Buhari: The current President of the Federal Republic of Nigeria who was also a one time Military Head of State and former minister of petroleum is one of the richest politicians in Nigeria with a net worth of about $1 Billion.
15. Ben Bruce: The 66 year old Benedict Murray-Bruce OON is the founder of SilverBird Group and a Nigerian Billionaire businessman and an outspoken politician under the People's Democratic Party. He is the Senator representing Bayelsa East Senatorial District. He is one of the richest politicians in Nigeria with a net worth of about $715 million.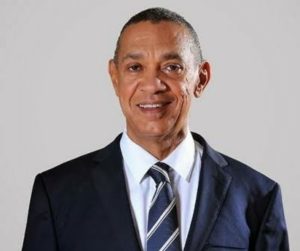 Recommended: Examination Malpractice In Nigeria: Causes, Effects & Solutions
Conclusion
In conclusion, politics in Nigeria has been given different appellation and seen in different lights, it is still important to understand that being in the forefront of political participation can be challenging. That notwithstanding, politics should always reflects it true purpose which is to achieve a greater good for the people.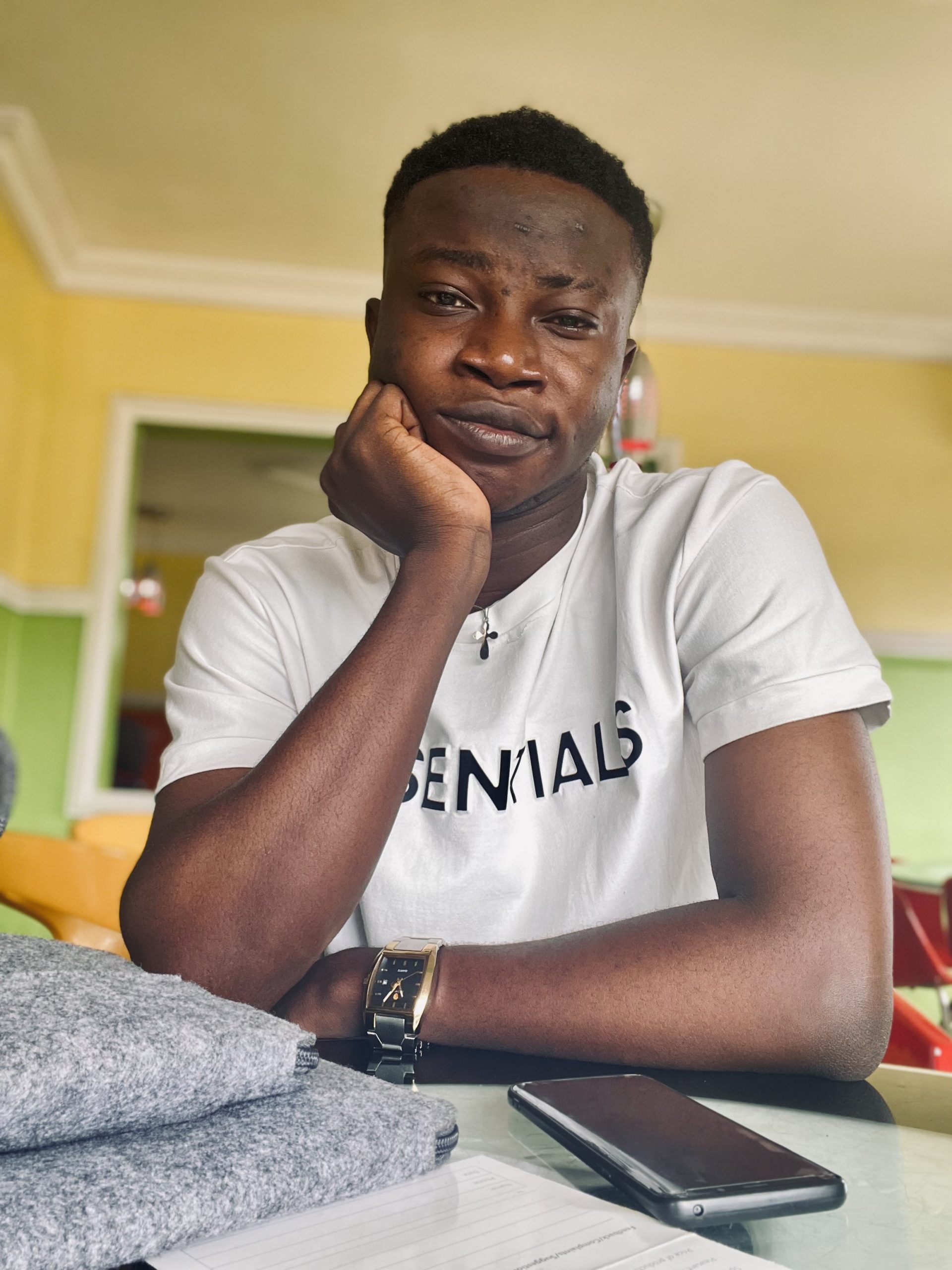 Edeh Samuel Chukwuemeka ACMC, is a Law Student and a Certified Mediator/Conciliator in Nigeria. He is also a Developer with knowledge in HTML, CSS, JS, PHP and React Native. Samuel is bent on changing the legal profession by building Web and Mobile Apps that will make legal research a lot easier.