Richest Tribes In Nigeria: Nigeria is widely referred to as the giant of Africa largely because of its gigantic population in Africa and it has a good number of tribes and cultural diversity amongst its various tribes.  A Tribe basically refers to a group of people or a community in a particular geographical area sharing the same ancestors, clan, place, culture, values, language, and history. In Nigeria, there are three major three major tribes, namely: Igbo, Yoruba, and Hausa. However, in reality there is a total number of 371 tribes in the country.
I'm sure you are just hearing about most of these tribes for the first time, but this is how it has been for many years and I'm glad you now have a good knowledge of the tribes in Nigeria, lets therefore proceed to examining the richest tribes currently in Nigeria.
Recommended: Richest Tribes in Africa
Top 12 Richest Tribes In Nigeria
1. Igbo: Igbo is currently the richest tribe with the highest number of the richest people in Nigeria. Igbo tribe boasts of thousands of really wealthy men; as a matter of fact an average igbo man is doing financially well. Igbo is well known for carrying out business and being money oriented so it is no surprise that a good number of igbo men are really wealthy.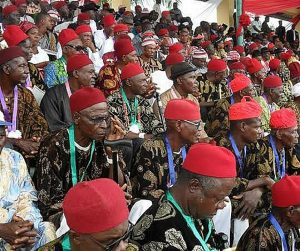 Amongst the richest with a verified source of income are: Arthur Eze, Allen Onyema, Obi Cubana, E-money, Cosmos MadukaDiezani Alison-madueke, Stella Oduah, Stella Okoli, Innoson, Ifeanyi Ubah, Andy Uba, Benedict Peters, Emeka Offor, Orji Uzor Kalu, Cletus Ibeto and many others who are worth millions and billions of Dollars.
2. Yoruba: Closely behind the Igbo tribe in terms of wealth is the Yoruba tribe which is even regarded by some as the richest tribe in Nigeria however they just sit closely behind Igbo in terms of wealth boasting of a reduced number of Millionaires than Igbo, but a good number of few individuals who are way wealthier than their Igbo Counterparts. Yoruba boasts of rich people such as: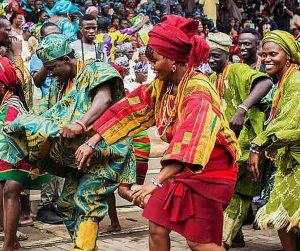 a. Mike Adenuga who is a billionaire business currently serving as the CEO of Globacom which is a leading telecommunication company fully operating in Nigeria, Ghana and Benin Republic. He is also the chairman of Conoil and has an incredible networth of $7.8 billion doallars.
Also see: Countries that makes the best music in Africa 2022
b. Femi Otedola is the founder of Zenon Petroleum and Gas ltd and he is currently the second richest man from Yoruba tribe with a networth of $2 Million.
c. Folorunsho Alakija is a businesswoman who is currently the executive vice chairman of Famfa Oil Limited, Managing Director of the Rose of Sharon Group and is well involving in real estate and printing industries business. She is the richest women in Nigeria and equally the Richest woman from the Yoruba tribe with a networth of $1 billion.
d. Jimoh Ibrahim is a successful businessman, being the chairman and Chied Executive officer of Global fleet group, founder of Nicon Investment and he is also a successful Politician and Philanthropist who is one of the richest from the Yoruba tribe with a networth of $ 1 billion.
Also see: Causes of Poverty in Africa
3. Hausa: Hausa is the most populous tribe in Nigeria well known for their agricultural strides and Political success of the years in Nigeria. It is the third richest tribe in Nigeria, even though it boasts of the richest man in Nigeria and not only in Nigeria but in Africa in person of Aliko Dangote who has an incredible networth of $20 billion and also Alhaji Sayyu Danata who has a networth of $1 billion.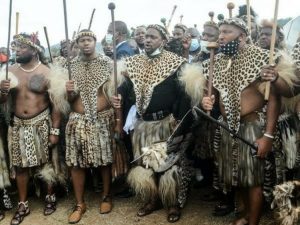 4. Fulani: Fulani is one of the most powerful tribes in Nigeria producing two of the past three presidents of Nigeria in person of the late Umaru Musa Yar'Adua who was one of the best Presidents which Nigeria has ever witnessed and also the current President Muhammadu Buhari who also hails from there. Fulani still boasts of other people who have been at the helm of affairs of this country for the past years such as Atiku Abubakar, Bukola Saraki, and much more.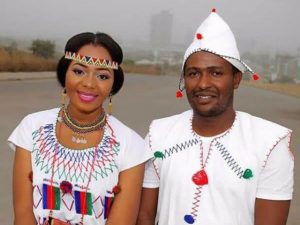 Fulani is one of the richest tribes in Nigeria boasting of really wealthy Politicians and Businessmen such as Abdulsamad Rabiu, Theophilus Danjuma, Abdullahi Rano and much more who are worth millions of dollars.
Recommended: How to start a conversation with someone for the first time
5. Edo: Edo in Southern Nigeria also known as Bini tribe is the 5th richest tribe in Nigeria both in terms of resources, manpower, economy and possession of rich individuals. It boasts of proficiency in Cultural, Sports, Athletics, Education, Academic institutions and wealthy individuals such as: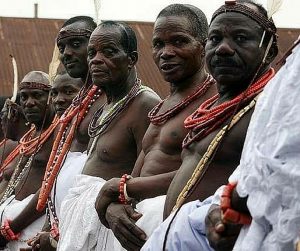 a. Chief Dr. Gabriel Igbinedion who owns an oil refinery, a private bank, a diamond, gold and marble mines, a private primary, secondary school and university (Iigbinedion University Okada) which was the first ever private University in Nigeria.
b. Mitchell Elegbe who is the CEO and Managing Director of Interswitch which is a multibillion dollar online gateway payment company in Africa.
6. Isoko: Isoko is a tribe and ethnolinguistic group in Delta and Bayelsa State rich in Culture and traditon. It is one of the smallest tribes in the Niger Delta region, however it is one of the richest therein as it boasts of really successful and rich individuals such as: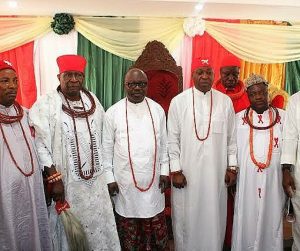 a. Benedict Peter who is the CEO of AITEO group which is the largest indigenous oil producing firm in Nigeria. He is currently the 6th richest person in Nigeria and 17th in Africa with a networth of $1.9 billion.
b. Tony Elumelu who is the the chairman of United Bank of Africa, Founder Heirs Holding, Founder The Tony Elumelu Foundation and Chairman of Transcorp. He currently has a networth of $1billion.
c. Jim Ovia who was the CEO of Zenith bank, a real estate investor and one of the largest investors in the financial industry with a networth in the excesses of $600 Million.
Recommended: Countries with the Most Handsome Men in the world 2022
7. Ijaw: Ijaw is one of the largest minority tribes with presence in states such as Delta, Bayelsa, Rivers, Akwa Ibom, Ondo, and Edo state. Many indigenes of this tribe specialize in oil trade, exploration and generation of income through oil which is abundant in this area. They therefore boast of individuals who are making great wealth for themselves.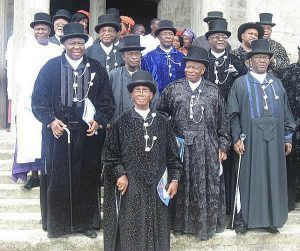 Aside business, they are good in many areas producing most of the strongest men and militants which Nigeria has ever witnessed and many Political office holders, notably the immediate past President of Nigeria in person of Goodluck Ebele Jonathan is from this tribe.
8. Tiv: Tiv is a unique tribe with distinctive cultural values, beliefs, practices and common language. This tribe could be found in states such as Benue State, Nassarawa, Plateau, Taraba, and Cross river and its indigenes mainly specialize in subsistence farming in crops such as Yam, Millet and Sorghum which generates huge revenue for them.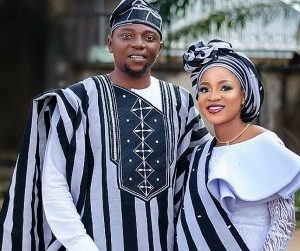 This tribe also has rich individuals such as Barnabas Iyorhyer, Betty Abah, Benson Abounu, Jerry Agada, George Akume, Moses Adasu, Joseph Akaagerger, Ada Ameh, and James Ayatse.
Recommended: Differences Between Courting and Dating
9. Kanuri: Kanuri is another populous tribe in Nigeria, Kanuri people are found in North east Nigeria in states such as Borno, Niger and Yobe State speaking Kanuri as their first language and religiously practicing Islam.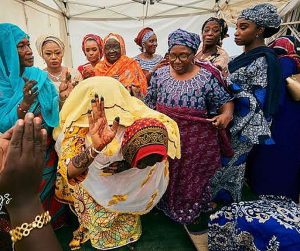 Kanuri currently ranks as one of the richest tribes in Nigeria boasting of great and rich individuals in Nigeria such as: Mohammed Indimi, Yahaya Adamu, Ibrahim Abacha, Daniel k Daniel, Tukur Buratai, Ibrahim Abacha, Mohammed Daggash, and Zaynab Alkali.
10. Ibibio: Ibibio is one of the largest tribes in Nigeria; commonly found in South Eastern Nigeria particularly in states such as Akwa Ibom, Benue and Cross River State speaking the Efik-Ibibio Language and performing well Economically, Culturally and producing wealthy individuals such as: Goddy Jedy, Hogan Bassey, Godswill Akpabio, Obong Attah  and many more. Ibibio therefore constitutes as one richest tribe in Nigeria.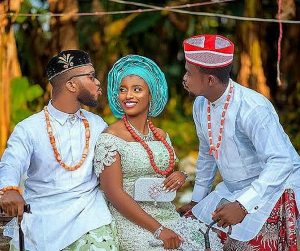 Recommended: Ways To Promote Student Engagement In The Classroom
11. Nupe Tribe: This tribe is located at Niger State, Nigeria. Today, it is among the largest tribe in Nigeria and is believed that the people descended from the Tsoede dynasty. They have a long and rich history that dates back to different centuries. However, these people are mostly traders and farmers. They have a population of over 5 million people in the country. This made them to be among the largest tribe in the country.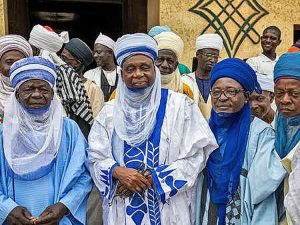 Again, The Nupe language belongs to the family of Benue-Congo (which is one of the family of languages in the tribe). Today, their language is spoken throughout western Africa from Senegal to Central African Republic and southwards into Cameroon, Congo Brazzaville, Gabon, and Equatorial Guinea (Ethnologue).
However, in the 1860s, many of the richest and most powerful people in Lagos were from the Nupe people. They include: James Macaulay Babington, Shitta Bey, Balogun Ali, Madam Tinubu, the Oshodi family, the Saros families, the Aguda families among others.
As at 2023, the Nupe people are so joyful that the educated ones among them have began to restore their historical heritage which include riches and respect.
12. Urhobo Tribe: This tribe consists of twenty ethnic subgroups and is largely distributed in Delta State and some parts of Bayelsa and Edo States. It is believed that the ancestors of Urhobo migrated from what is now called Nigeria to eastern Benin. They formed a confederacy there with five other tribes which include: the Ijaw, Itsekiri (sometimes called Delta Igbo or "Deltans"), Isoko, Ogoni and Southern Igbos.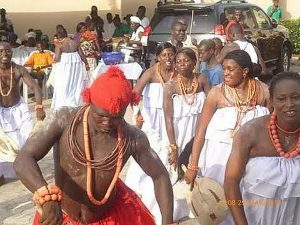 However, the name "Urhobo" may be derived from the word "uhuru" which means "liberty" or "freedom". Others believe that the name comes from "urhoama" which means "original inhabitants."
Today, the Urhobo is the dominating tribe in Delta State and one of the richest tribes in Nigeria. These people in Urhobo have enormous fortune from both different sectors of economy and politics and can be found in the oil-rich region of the country.
Today, some of the rich people from the descent of Urhobo include: Igho Sanomi, Godwin Agofure, Ovie Omo-Agege, Ayiri Emami, the Ibru family among others.
Also read: Best Science Courses to Study in Nigeria 2023
Currently these aforementioned tribes are ranked as the richest in Nigeria as they are making waves economically as a tribe, Socially in terms of Population, and individually in terms of producing wealthy individuals in Nigeria.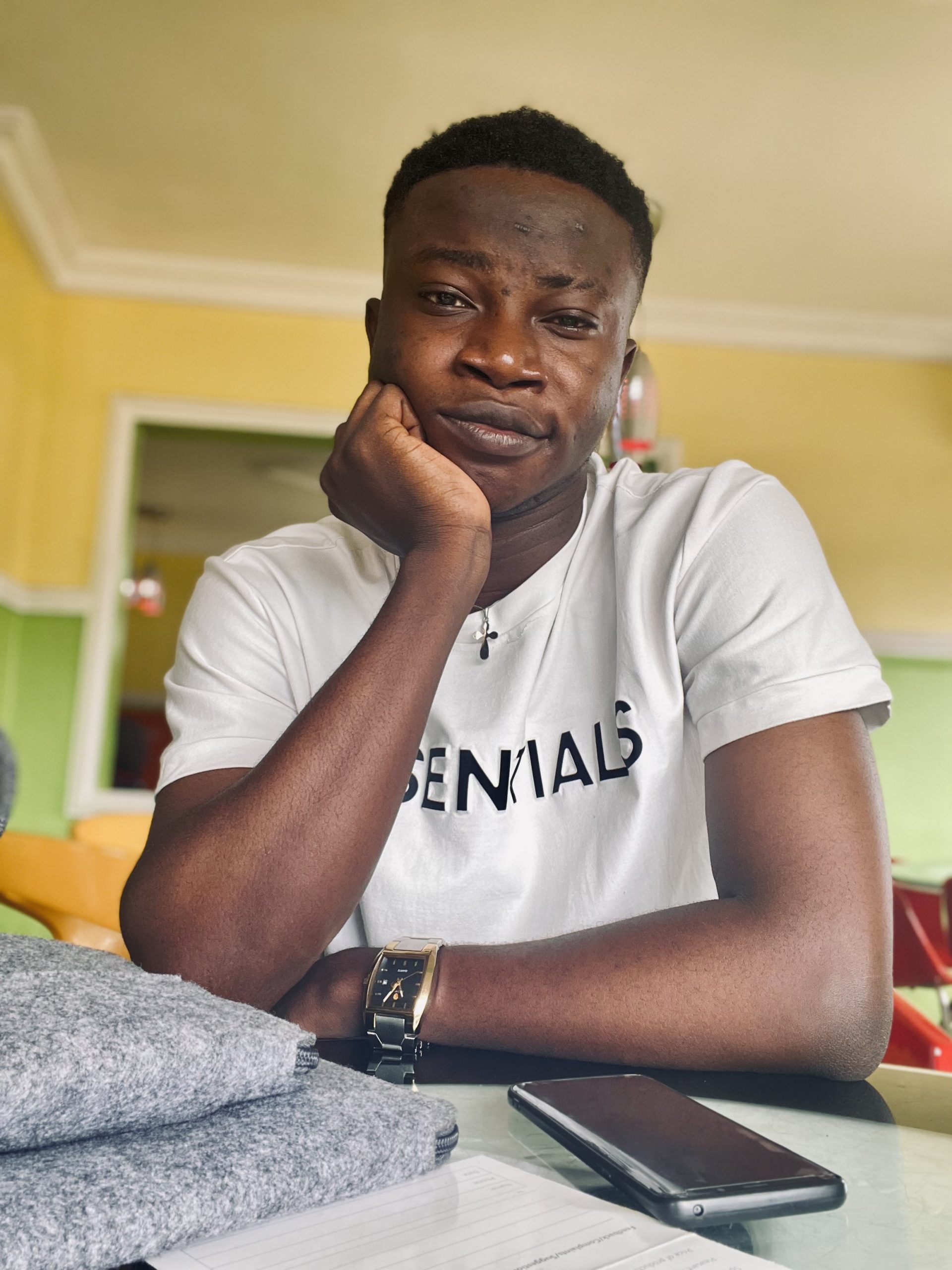 Edeh Samuel Chukwuemeka ACMC, is a Law Student and a Certified Mediator/Conciliator in Nigeria. He is also a Developer with knowledge in HTML, CSS, JS, PHP and React Native. Samuel is bent on changing the legal profession by building Web and Mobile Apps that will make legal research a lot easier.