Cost of Travelling to Dubai from Nigeria (2022): The cost of the Dubai visa is one of the commonly requested questions by Nigerians planning trips to Dubai. You should apply for the visa that best suits your travel requirements since there are various types available. You can apply for a visa by yourself or through a visa institution to make the procedure easier, but you should exercise additional caution because there are a lot of dishonest brokers out there.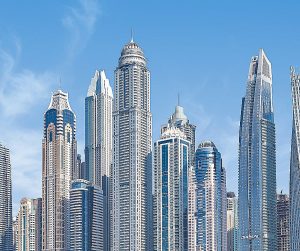 You will need a tourist visa that is valid for a specific amount of time to travel to a well-known vacation spot like Dubai. By providing your essential travel documents and information, you can receive a Dubai visa in the form of an electronic authorization (E-Visa). We have made applying for a Dubai visa simpler for you.
This post will assist you in identifying one or two things that will make your VISA application less stressful while also providing you with information on the cost if you intend to travel to Dubai for business or any other reason.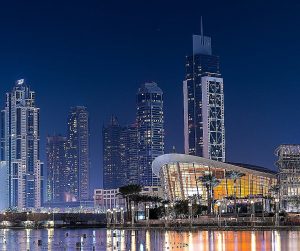 Recommended: Best Secondary Schools in Nigeria 2022
Common types of Dubai Visas for Nigerian Applicants
As previously said, the price you should expect to spend depends on the type of visa you apply for. We will further explain the typical Dubai visas that are available to Nigerian candidates in this context. You must have gotten an idea of the many Dubai visa categories from the cost of the visa. According to them:
1. 14 Days Dubai Tourist Visa: You can apply for a 14-day Dubai tourist visa if your trip is intended for leisure travel or possibly a visit to a friend or relative. Only 14 days out of its 58-day validity can be spent there. As it is only valid for one entrance, this visa cannot be extended.
2. 30 Days Dubai Tourist Visa: Nigerians are applying in increasing numbers for the 30-day tourist visa to Dubai because it is meant for tourism. There are many tourist attractions in Dubai, which is why enthusiastic tourists from Nigeria who wish to visit Dubai will need to apply for this form of visa. You are only allowed to stay in Dubai on this visa for a maximum of 30 days. Like the previous one, it is a single entry visa and cannot be extended.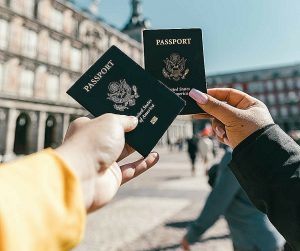 Also see: Advantages and Disadvantages of Being an Entrepreneur
3. 90 Days Dubai Tourist Visa (Single and Multiple entries): If you've been planning on flying to Dubai for a long holiday, such as to spend the Christmas season with your relatives or to fly to Dubai for a long period, you should apply for the 90 Days Dubai Travel Visa (Single & Multiple entries). You must depart before the 58 days are up even though the visa is valid for 58 days from the date of issuance. The fact that requesters may submit one or many submissions is fantastic news.
This indicates that since there are several entries, you may stay for as long as your trip time is based. When you have a 90-day Dubai tourist visa, you no longer need to apply for any additional visas (Single and Multiple entries). It is great for people who will be making multiple stops by traveling on-air throughout their visit to Dubai.
4. 96 Hours Dubai Transit Visa: You don't intend to travel to Dubai to spend the holiday there and just be allowed to stay for 96 hours, right? The 96 Hours Dubai Transit Visa, as its name suggests, is available at airports in the United Arab Emirates for transiting travelers.
This visa allows travelers to stay in Dubai for 96 hours if they are flying to a specific destination and need to make a stop at one of the UAE airports. You are allowed to stay in Dubai for four days, but you must leave before the fourth day.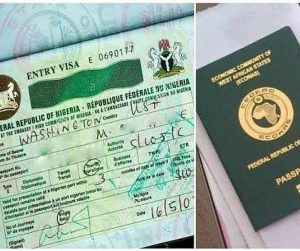 Recommended: Easiest Countries to Migrate to From Nigeria
Getting Your Dubai Visa in Nigeria: Requirements
You must send your payment to the VFS Dubai Visa Application Center. You should request your electronic receipt after making a transaction because you'll need it to submit a visa application. Nigerians must generally fulfill prerequisites before applying for a visa to Dubai. One of the most key considerations is your financial history. You should produce the original copy of a letter from your bank stating that you have a Nigerian bank account with sufficient funds in it to meet your travel expenses to Dubai.
Your initial account statement that details your transactions over the last six months is an alternative option. A bank signature and seal should be on this statement. You might also be required to provide your employer's stamp and signature on the pay stub for your monthly paycheck. You must present the necessary documentation to prove that your vacation is being funded by a company or individual.
Also see: Countries Where Abortion is Legal 2022: Top 10
A $1550 security deposit can also be required from you before your travel. Upon return and presentation of the entry and departure stamps from Dubai, the deposit is refunded. Naira can also be used to pay the security deposit.
If you were invited by a member of your immediate family who lives in Dubai, you must pay this deposit. Your spouse, child (if under 21), or parents could be the ones to issue the invitation.
In the event of an invitation, you must present the following documents:
1. An invitation letter from a family member, together with a copy of their employment contract, authenticated by the Emirates Commercial Visa Section in Dubai.
2. A marriage certificate if you're inviting your spouse, and a birth certificate if you're inviting your kids.
When applying for your Dubai visa from Nigeria, you must also present a few more papers. These consist of:
a. Nigerian passport issued.
b. A completed travel visa that should be signed by the applicant, written in block letters only.
Also see: Most luxurious cities in the world 2022
c. Two copies of both your passport & ID card  including legal and expired.
d. A copy of approved travel plans that are round trip tickets.  Vacationers without a return ticket might be denied entry by security at the airport.
e. You must provide a copy of your most current financial statements as confirmation of your financial situation.
f. Proof of health insurance.
g. For vacationers: A letter from your company confirming that you have been given time off and will be going back to work when you return. Include a copy of your business registration and tax paperwork if you are self-employed.
Also see: Richest Politicians in Nigeria 2022: Top 10 Wealthiest
h. A duplicate of the hotel reservation.
i. The primary applicant must have a high profession and offer documentation of that profession to be granted a short-term 30-day visiting visa.
It is crucial to Verify that colored photographs adhere to the guidelines Size 4.3 cm x 5.5 cm, with a white backdrop preferred. Attach any necessary supporting documents as listed on the checklist. Ensure the completeness of your application. incomplete won't be accepted.
Keep in mind that the UAE immigration authorities do not provide you with an explanation for rejecting your visa. You are therefore encouraged to use the utmost caution and select the best agent for visa processing. The process can occasionally be delayed by technological faults that also occur on your agent's end.
Recommended: Cheapest Private Universities in Nigeria 2022
Conclusion
Dubai is a fascinating travel destination that is brimming with a wide variety of magnificent attractions. Now is the perfect time to get your tickets if you have been wanting to visit this lovely city. You may learn everything you need to know about Nigerian visa requirements for Dubai from the information provided above. Please let your neighbors and friends know if you found this article to be useful. I hope your trip to Dubai is enjoyable.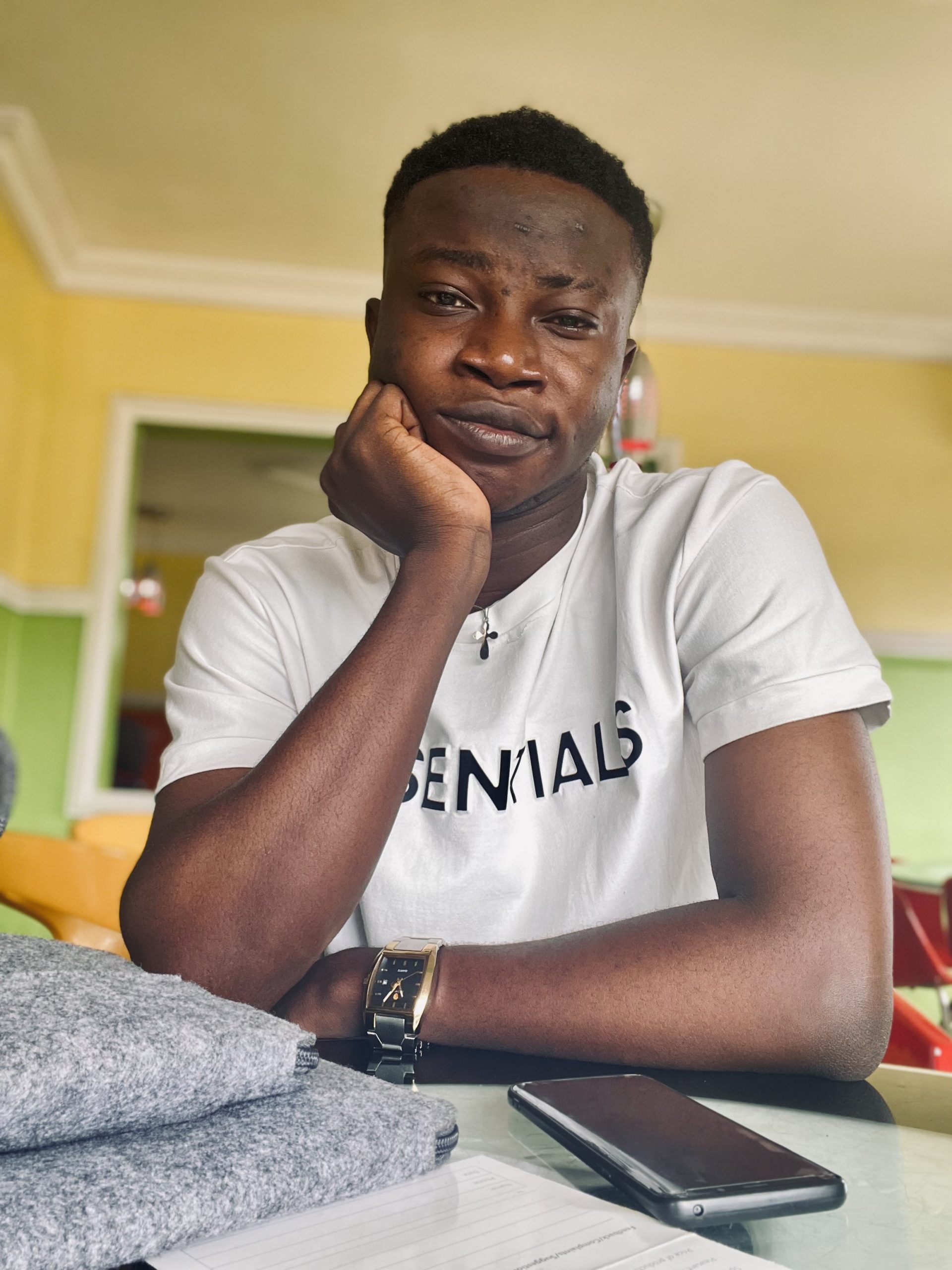 Edeh Samuel Chukwuemeka ACMC, is a Law Student and a Certified Mediator/Conciliator in Nigeria. He is also a Developer with knowledge in HTML, CSS, JS, PHP and React Native. Samuel is bent on changing the legal profession by building Web and Mobile Apps that will make legal research a lot easier.