This is to bring to the notice of every aspirant of the prestigious Nnanmdi Azikiwe University (UNIZIK) that the management of the university has finally release her 2019/2020 departmental cutoff for all courses.
This notice about UNIZIK departmental cutoff marks for 2019/2020 academic session was made known to me by a reliable student official of the university. The university has also corroborated the news by publishing it on their website for everyone to download.
Based on this information, aspirants who applied for admission into UNIZIK are advised to quickly scroll down this page to view the stipulated cutoff marks for all the departments in the university.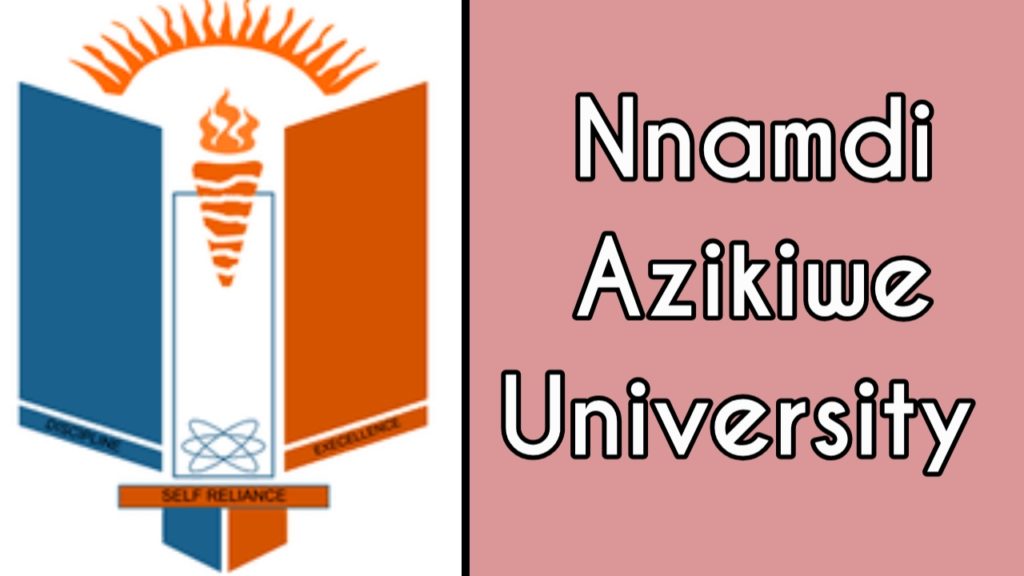 As for those that do not know what UNIZIK departmental cutoff marks is about and why it is important; note that UNIZIK departmental cutoff marks are the scores/marks fixed by the management of UNIZIK for admitting students into different faculties and departments in the school.
UNIZIK departmental cutoff marks are also one of the admission requirements of the university because, students that don't meet up with the score, may not be admitted into the university this session.
To understand what cutoff marks are, i recommend you to watch this my awesome video. Trust me, it will help you to clear all doubts about UNIZIK and JAMB cutoff marks:
RECOMMENDED: Best art courses to study in Nnanmdi Azikiwe University (UNIZIK)
Is UNIZIK/NAU Cutoff Marks for 2021/2022 Academic Session out?
No! Nnanmdi Azikiwe University (UNIZIK) has not yet released her 2021/2022 departmental cutoff marks to the general public. The university has not yet made any publication about cutoff marks for the session too. However, based on precedence, the university may release her as soon as school activities begins for the year.
Note that any news about UNIZIK 2020/2021 departmental cutoff you find online currently is actually false. The university has not officially released her 2020 cutoff marks.
I enjoin you to subscribe to the newsletter below this post if you need to be informed whenever 2020/2021 cutoff marks are out.
Alternatively, you can always check back on this page to read my latest update on UNIZIK departmental cutoff marks. Below I will share with you UNIZIK departmental cutoff marks for 2019/2020 session.
MUST READ:Free News and Updates from Nnamdi Azikiwe University (UNIZIK)
Important notice: Gaining admission into UNIZIK requires that applicants must make good grades in their JAMB and Post UTME Examination. UNIZIK post UTME screening is graded over 100. Usually, students that want to study top courses like Law, Medicine, Pharmacy etc, must score, at least 70/100. In addition to that, they must have a good score in JAMB.
For other courses which are not very popular or prestigious in Nigeria, 40 – 50 post UTME score can guarantee your admission into the institution. Of course, this is with the condition that you have a good JAMB score.
It is also pertinent to note that UNIZIK post UTME cutoff marks are even more important than that of JAMB. In other words, the university management puts more recognition to the score of applicants in their post UTME examination. Anyone who can meet the post UTME requirements of the school has a great chance of gaining admission. 
UNIZIK Departmental Cutoff Marks for 2019/2020 Academic season
Below are the departments in Nnanmdi Azikiwe University (UNIZIK) and their various cutoff marks for 2019/2020 session:
FACULTY OF AGRICULTURE
AGRICULTURE – 184
FOOD SCIENCE AND TECHNOLOGY – 213.5
FORESTRY AND WILDLIFE – 187.5
AFRICAN AND ASIAN STUDIES – 184
CHINESE STUDIES – 185.5
ENGLISH LANGUAGE AND LITERATURE – 245.5
HISTORY – 223.5
FACULTY OF ARTS
LINGUISTICS – 215.5
MODERN AND EUROPEAN LANGUAGES – 203
MUSIC – 188
PHILOSOPHY – 209
RELIGIOUS AND HUMAN RELATIONS – 184
THEATRE ARTS – 225
FACULTY OF BASIC MEDICAL SCIENCES
ANATOMY – 202
PHYSIOLOGY – 217.5
APPLIED BIOCHEMISTRY – 217.5
APPLIED MICROBIOLOGY AND BREWING – 216.5
FACULTY OF BIO SCIENCES
BIOLOGICAL SCIENCE(S) – 202.5
BOTANY – 210
PARASITOLOGY AND ENTOMOLOGY – 202.5
ZOOLOGY – 204.5
FACULTY OF EDUCATION
ADULT EDUCATION – 192
BUSINESS EDUCATION – 183.5
EARLY CHILDHOOD AND PRIMARY EDUCATION – 201
EDUCATION AND COMPUTER SCIENCE – 189.5
EDUCATION AND ECONOMICS – 202
EDUCATION AND MATHEMATICS – 194.5
EDUCATION AND RELIGIOUS STUDIES – 233
EDUCATION AND BIOLOGY – 215.5
EDUCATION AND CHEMISTRY – 203.5
EDUCATION AND ENGLISH LANGUAGE – 233.5
EDUCATION AND FRENCH – 229
EDUCATION AND IGBO – 209.5
EDUCATION AND INTEGRATED SCIENCE – 198
EDUCATION AND POLITICAL SCIENCE – 206
EDUCATIONAL FOUNDATIONS – 210.5
EDUCATIONAL MANAGEMENT AND POLICY – 205.5
ELECTRICAL/ELECTRONICS EDUCATION – 172.5
GUIDANCE AND COUNSELLING – 209
HEALTH EDUCATION – 183
HUMAN KINETICS – 186
LIBRARY AND INFORMATION MANAGEMENT – 199.5
PHYSICAL AND HEALTH EDUCATION – 182
PHYSICAL EDUCATION – 183
SCIENCE EDUCATION – 188
TECHNICAL EDUCATION – 171.5
FACULTY OF ENGINEERING
AGRICULTURAL AND BIORESOURCES ENGINEERING – 182
CHEMICAL ENGINEERING – 224
CIVIL ENGINEERING – 212.5
ELECTRICAL ENGINEERING – 212.5
ELECTRONICS AND COMPUTER ENGINEERING – 237.5
INDUSTRIAL PRODUCTION ENGINEERING – 194
MECHANICAL ENGINEERING – 219
METALLURGICAL AND MATERIALS ENGINEERING – 192
POLYMER AND TEXTILE TECHNOLOGY – 186
FACULTY OF ENVIRONMENTAL SCIENCE
ARCHITECTURE – 202
BUILDING – 160.5
ENVIRONMENTAL MANAGEMENT – 160
ESTATE MANAGEMENT – 170.5
SCIENCES FINE/APPLIED ARTS – 175.5
GEOGRAPHY AND METEOROLOGY – 180
QUANTITY SURVEYING – 168.5
SURVEYING AND GEOINFORMATICS – 178.5
FACULTY OF HEALTH SCIENCE AND TECHNOLOGY
ENVIRONMENTAL HEALTH SCIENCE – 230
HEALTH SCIENCE AND MEDICAL LABORATORY SCIENCE – 261
MEDICAL REHABILITATION – 250
NURSING/NURSING SCIENCE – 276
RADIOGRAPHY – 259.5
FACULTY OF LAW
Also read: Do you know you can pass any examination without reading? See how here
FACULTY OF MANAGEMENT SCIENCES
ACCOUNTANCY/ACCOUNTING – 244
BANKING AND FINANCE – 211.5
BUSINESS ADMINISTRATION – 219.5
COOPERATIVE ECONOMICS AND MANAGEMENT – 206
ENTREPRENEURSHIP – 205.5
MARKETING – 208
PUBLIC ADMINISTRATION – 202.5
FACULTY OF MEDICINE
MEDICINE AND SURGERY – 310.5
FACULTY OF PHARMACY
FACULTY OF PHYSICAL SCIENCES
CHEMISTRY – 179.5
COMPUTER SCIENCE – 227.5
GEOLOGICAL SCIENCES – 187.5
GEOPHYSICS – 168
MATHEMATICS – 203
PHYSICS / INDUSTRIAL PHYSICS – 168.5
PURE AND INDUSTRIAL CHEMISTRY – 169.5
STATISTICS – 165
FACULTY OF SOCIAL SCIENCES
ECONOMICS – 229.5
MASS COMMUNICATION – 252.5
POLITICAL SCIENCE – 228.5
PSYCHOLOGY – 203
SOCIOLOGY – 216
Okay! There you have UNIZIK Departmental cutoff marks for 2019/2020 academic season. Note that even though UNIZIK cutoff marks for 2020/2021 is not yet out, it is not going to be too different from the one above.
It is also important to note that UNIZIK departmental cutoff marks are not the only requirements for admission into the university. There are other things which the university look out for when they offer admission to aspirants. As we continue, i will show you some of the general requirements for admission into the Nnamdi Azikiwe University in 2020.
UNIZIK admission requirements for 2020/2021 academic session
Below are some of the general requirements for admission into UNIZIK in 2020:
Candidates must possess 5 (five) O' level Credits (C) which must include English Language, Maths and three other relevant subjects in not more than two sittings. Note that the 5 credits must be obtained in not more than 2 sittings.
Candidates are expected to participate in UNIZIK's Post UTME screening and pass excellently. See how to pass post UTME examination here.
Candidates that don't meet the stipulated cutoff marks for admission will not be given admission on the university's merit list. However, he/she may be admitted through supplementary admission list.
Candidates must make Nnanmdi Azikiwe University (UNIZIK) their first choice during JAMB registration.
Also read:
This is where I am going to stop on this topic. Hope this post was helpful and informative. Make sure you always visit the webpage for more updates on UNIZIK departmental cutoff marks for 2020/2021. Trust me; the cutoff marks will be published here as soon as the university releases it.
For the main time, I enjoin you to ask any question you have concerning UNIZIK admission below this post. I will give you a reply as soon as I can.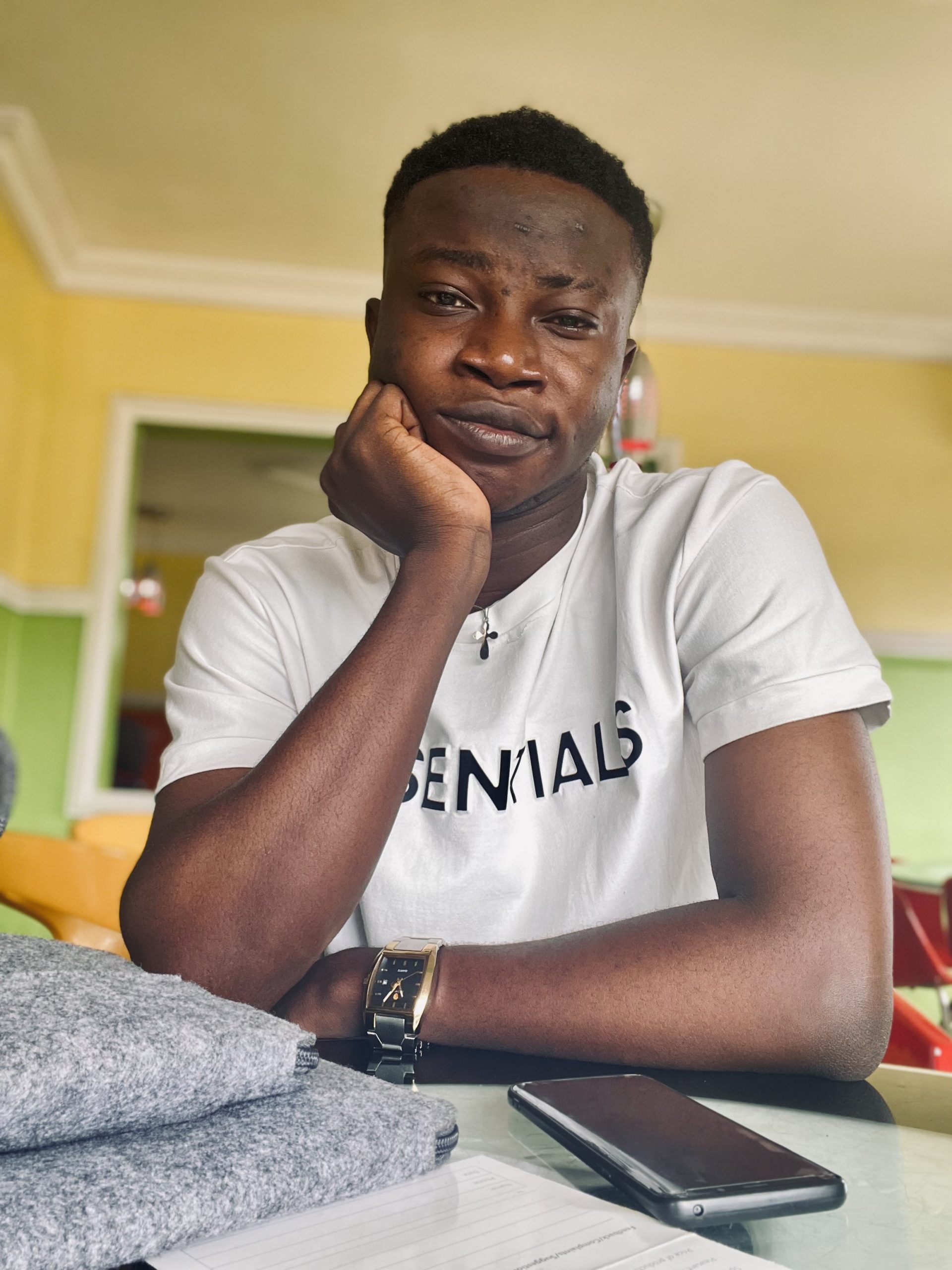 Edeh Samuel Chukwuemeka ACMC, is a Law Student and a Certified Mediator/Conciliator in Nigeria. He is also a Developer with knowledge in HTML, CSS, JS, PHP and React Native. Samuel is bent on changing the legal profession by building Web and Mobile Apps that will make legal research a lot easier.