Which country is more powerful, China and USA? (Comparison): China has the benefit of size, but America has a variety of financial and technological advantages. China wants to transform its military into a modern combat force over the next six years, but first, it must address issues with training and supplies. By 2027, China hopes to achieve this goal. Since the end of the Cold War, the US has spent $19 trillion on its military.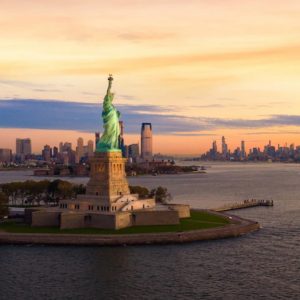 This spending is $16 trillion more than what China spent during the same period and almost as much as the rest of the globe combined. Continue reading to find out which country is more powerful in terms of factors like overall manpower, military spending, and land, sea, and air capabilities.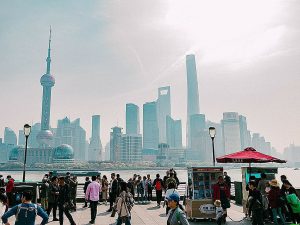 Recommended: Most Underdeveloped Countries In The World
Which country is more powerful and stronger, China and USA? (Comparison)
1. Military expenditure: The US, with a budget estimated at US$778 billion last year and 39% of all global military spending, is by far the biggest spender in the world, according to data provided by the Stockholm International Peace Research Institute. With an estimated $252 billion in spending, China came in second.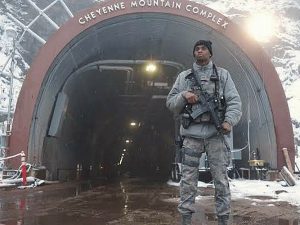 But after China announced a 6.8% increase this year after more than two decades of steady increases, analysts in the US warned that Washington must keep up with Beijing in terms of military spending.
2. Total manpower: According to the most recent defense white paper, with 2 million active personnel, China has by far the largest military in the world. According to the Pentagon's budget request for the upcoming fiscal year, the US military has 800,000 reserve personnel in addition to 1.35 million active members.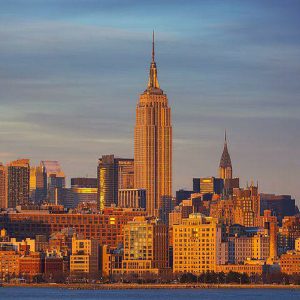 However, contemporary warfare places more value on equipment and technology than the weight of numbers, hence both countries are placing less emphasis on manpower. In 2015, President Xi Jinping committed to reducing the PLA's strength by 300,000 troops, and US President Joe Biden's proposed budget for the next fiscal year likewise called for reducing the size of the American military by around 5,400 individuals.
Also see: Most Technologically Advanced countries in the world
3. Ground force: According to the 2020 China Army Force Assessment, the PLA's land army has 915,000 active-duty personnel, more than twice as many as US military personnel (486,000), making it the world's most powerful military force.
According to the report, the PLA's ground forces are either using old equipment or are unable to properly deploy modern weapons because they lack better weapons or training. Military experts assert that training has not kept up with China's adoption of lighter and more powerful automated weaponry for its ground troops, which has transferred a significant percentage of the operating load from physical labor to digital technology.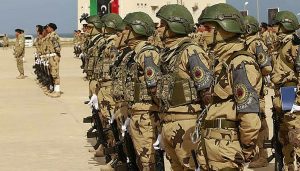 Forbes places the United States in second place with 6,333 tanks, while China is ranked third with 5,800 tanks. Russia has the largest armored vehicle fleet in the world.
4. Airpower: With more than 13,000 military aircraft, of which 5,163 are flown by the US Air Force, America keeps a competitive edge. According to Flight Global's 2021 World Air Forces Report, it has some of the most cutting-edge combat jets in the world, including the F-35 Lightning and F-22 Raptor.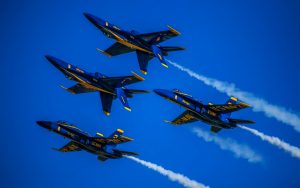 According to the 2020 China Military Power Report, China has the third-largest aviation force in the world with more than 2,500 aircraft, of which over 2,000 are combat aircraft. This force is made up of the People's Liberation Army Air Force and People's Liberation Army Naval Air Force.
The independently developed J-20, commonly known as the Mighty Dragon, is China's most sophisticated stealth fighter aircraft. These aircraft, while intended to compete with US F-22s, have been employing stopgap engines that restrict their speed and combat effectiveness. However, efforts are still being made to develop a high-thrust turbofan engine, which might hasten the planes' mass manufacturing. On Friday, the US Air Force unveiled brand-new pictures and information on its newest B-21 Raider stealth bomber. Additionally, the two nations are constructing new bombers, with China advancing the Xian H-20 strategic bomber.
Also see: Countries with the highest number of Scammers in the world
5. Naval power: A US Congressional report states that China currently possesses the largest navy in the world, with around 360 ships compared to the US fleet's 297. China, however, has a numerical edge because of smaller ships like coastal patrol ships. The United States has an advantage in terms of numbers, technology, and expertise when it comes to larger warships.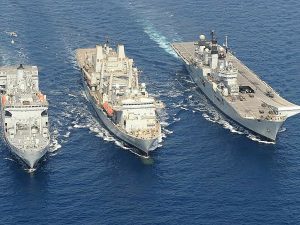 For instance, the US possesses 11 nuclear-powered aircraft carriers, which can travel farther than those with conventional propulsion. Each of the carriers can hold at least 60 aircraft. China, in contrast, only has Liaoning and Shandong as its carriers. Both are built on the Kuznetsov-class carrier of the 1980s, which was constructed by the Soviet Union.
They are propelled by traditional oil-fired boilers and can accommodate 24 to 36 J-15 fighter planes. China, meanwhile, has an ambitious ambition to match US naval strength in the Pacific, deploying two dozen sizable warships in 2019 alone, ranging from corvettes and destroyers to enormous amphibious landing docks. It intends to begin construction on a fourth aircraft carrier this year and launch a third one with the most cutting-edge electromagnetic launch catapults.
Recommended: Meaning and Differences between Private and Public Administration
6. Nuclear warheads: According to the World Population Review website, the US has the second-largest nuclear arsenal in the world behind Russia, with France coming in third and China coming in fourth. China has not made public its warhead count, but according to the most recent US Defence Department assessment of the Chinese military, it is "now assessed to be in the low-200s," while the Stockholm International Peace Research Institute estimates that it has 350 this year.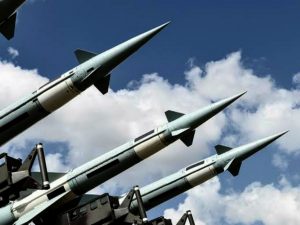 All of these projections are insignificant in light of the US nuclear arsenal's 5,800 total warheads, of which 3,000 are ready for deployment and 1,400 are already on alert delivery systems. After the United States and Russia decided earlier this year to prolong their New Strategic Arms Reduction Treaty until 2026, China may have the opportunity to close the nuclear gap. The agreement limits Washington and Moscow to have a combined total of 1,550 deployed strategic weapons.
Also see: How to become a successful lawyer
7. Missiles: China virtually controls the industry for ground-based missile systems that can conduct nuclear and conventional attacks, despite the US having a much larger number of nuclear warheads. Under the 1987 Advanced level Nuclear Forces Treaty with the Soviet Union, which the US only withdrew from in August 2019, the US was prohibited from deploying ground-based transitional ballistic as well as cruise missiles.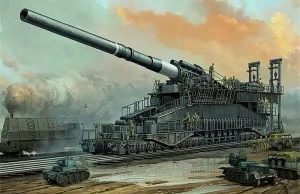 Two weeks after leaving the accord, the US launched a ground-based version of a sea-launched cruise missile, and four months later it fired its first IRBMs since the 1980s. However, China continues to dominate this class of missiles for the time being. The Dong Feng 26, China's only IRBM, is commonly referred to as the "Guam killer" since it is believed to be capable of conducting conventional strikes against the main US Air Force installation on the island, according to the Centre for Strategic and International Studies.
According to the International Institute for Strategic Studies, China's arsenal will contain 72 IRBM launchers by 2020, up from zero in 2015.
Recommended: Differences Between British and American English
Conclusion
Overwhelming advantages exist between the US and China. When it comes to GDP, technology, and military spending, the United States surpasses China. China's GDP represents 15% of the global GDP, whereas the United States accounts for 24%. 4 In crucial fields including command, control, communications, computers, intelligence, surveillance, including reconnaissance and air, surface, as well as submarine weapon systems, the United States continues to possess a technological lead.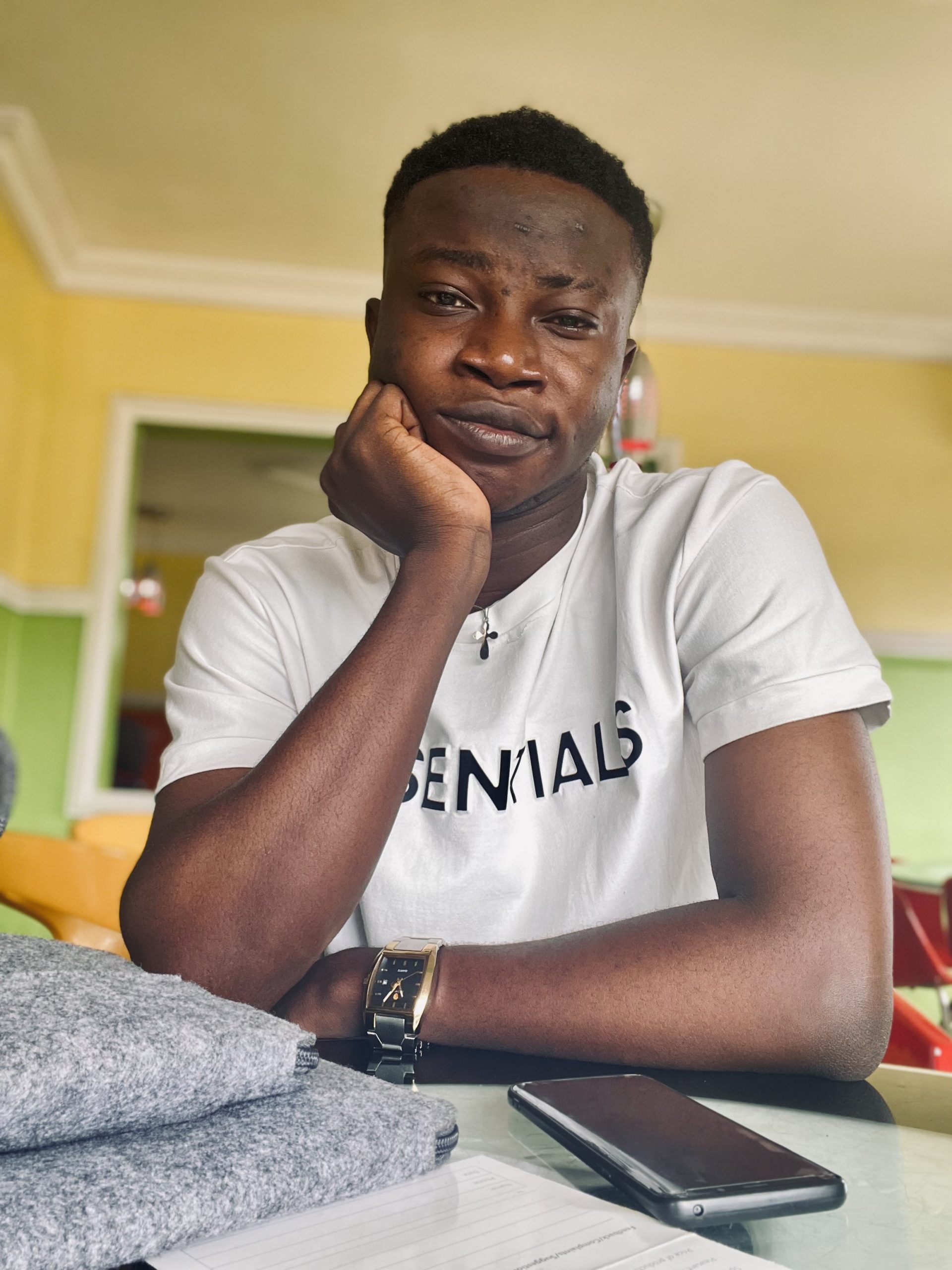 Edeh Samuel Chukwuemeka ACMC, is a Law Student and a Certified Mediator/Conciliator in Nigeria. He is also a Developer with knowledge in HTML, CSS, JS, PHP and React Native. Samuel is bent on changing the legal profession by building Web and Mobile Apps that will make legal research a lot easier.