Ways To Make Money On Facebook In Nigeria: Social media platforms have recently evolved into effective tools for generating cash in addition to being channels for communication. Nigerians have a lot of options for making money online thanks to Facebook, one of the most widely used social media sites worldwide.
Using Facebook to your advantage can help you generate a sizable income, whether you're a student, a stay-at-home mom, or a budding entrepreneur. The most efficient techniques to monetize Facebook in Nigeria will be covered in this blog post. So let's start now!
Recommended: Differences Between Home and House
10 Ways To Make Money On Facebook In Nigeria
1. Create and Monetize a Facebook Page: Facebook profiles are a great way to market your name, product, or service. You can draw in a niche-related audience by setting up a Facebook page and engaging with them through useful material. Once your page has a sizable following, you may earn money from it by selling your goods and services, running affiliate campaigns, or having articles sponsored by companies.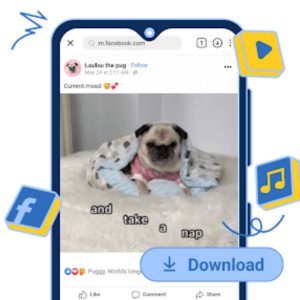 Through fan subscriptions, which entice your most devoted followers to make regular payments to support your page, you can produce a steady monthly income. This is a fantastic method for businesses and creators with sizable, engaged followings to monetise their pages and thank followers with special offers. Users can purchase a pack of stars through the "stars" feature to tip their favourite creators for extra money.
2. Selling of account: Selling an account on Facebook is another option to get money there. Yes, this is doable and simple. You can create a Facebook account, gain followers, and then sell the account after it has a sizable following. Nowadays, corporations and marketers purchase Facebook profiles for promotional purposes since Facebook gives older accounts more weight.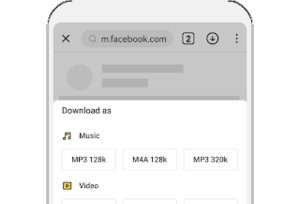 In a similar vein, if your former Facebook group or page has a sizable and engaged fan audience, you can sell it as well. Nowadays, a lot of internet firms essentially need to acquire an account with a sizable number of relevant followers to launch their operations. You might also sell them to them.
Also see: 5 Consequences of Disobedience
3. Join Facebook Groups and Provide Value: facebook groups provide a lively environment for people to interact with one another and share interests. You may develop a strong network and position yourself as an authority in your profession by actively participating in groups that are important to you. Share insightful information, respond to queries, and provide group members with answers to issues. This can help you establish reputation and draw new customers or clients to your firm over time.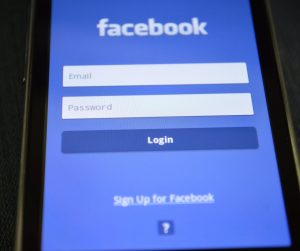 4. Utilize Facebook Marketplace: Local product buying and selling on Facebook Marketplace is made very easy. You can make listings with in-depth descriptions and appealing photographs if you have goods to sell.
Promptly communicate with prospective customers, discuss pricing, and set up secure transactions. Facebook Marketplace can assist you in reaching a sizable consumer base whether you're a small business owner, a seller of secondhand goods, or a maker of handcrafted products.
See also: Differences Between Political Party and Pressure Group
5. Become a Social Media Influencer: You can participate in the expanding sector of influencer marketing on Facebook. Brands may approach you if you have a sizable fan base and a likeable personality to market their goods or services. You must continue to be transparent and real with your audience as an influencer. To preserve credibility and trust, make sure the companies you cooperate with share your expertise and values.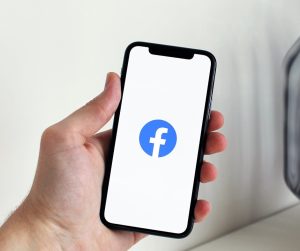 6. Offer Facebook Advertising Services: Facebook advertising is becoming a crucial component of any company's marketing plan. Small businesses, startups, and entrepreneurs may be interested in your services if you have experience managing effective Facebook ad campaigns. Through efficient ad campaigns, assist them in reaching their target audience, enhancing the visibility of their brand, and increasing conversions. It's a viable approach to make money on Facebook because you may choose the price based on the project's duration and scope.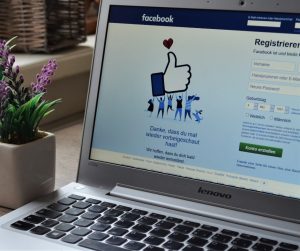 7. Create and Sell Digital Products: Consider making and selling digital products on Facebook if you are skilled or knowledgeable in a certain field. You can make and sell digital products like e-books, online courses, tutorials, templates, and graphic designs, to name a few. Facebook offers tools like Facebook Shops or third-party marketplaces like Gumroad or Teachable that let you advertise and sell your digital goods to your audience directly.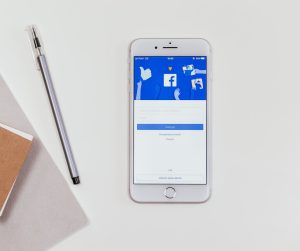 Recommended: How To Know a Person with Low Intelligence: 10 Major Signs
8. Social Media Manager: Do you know that if you are proficient with social media, you may earn money by managing as many Facebook business profiles as you can? You must possess the fundamentals of social media management to handle social media. One of your duties as a social media manager is to post content on the Facebook page, schedule posts, create graphics for content, respond to followers' comments to keep them interested, and increase audience size, among other things.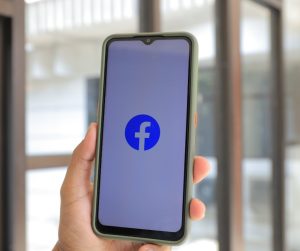 It's interesting to note that managing other social media platforms where the brand is active is likely for a social media manager. Therefore, you might need to be familiar with other social media sites like Twitter, Pinterest, Instagram, etc. But keep in mind that various venues call for various strategies.
9. Offer Freelance Services: Facebook may be a very effective marketing tool for your freelance services. If you have expertise in writing, graphic design, web development, social media management, or any other freelancing service, you may use Facebook to attract clients.
Become a member of important professional organizations, advertise your services on your profile or page, and interact with prospective customers. To foster trust and draw in additional customers, be sure to provide samples of your work and gratifying client feedback.
Recommended: Advantages And Disadvantages of Socialism
10. Run Paid Events Online: Engage fans with a live event they can watch from the convenience of their own home. With Facebook's paid events function, you can plan, organize, and manage events through your page, which is ideal for creators and companies shifting live events online.
Through your Facebook Business page, you may organize and promote a variety of events. Fans can visit your brand page to discover a schedule of events and purchase access. Seeing how many people are interested in or attending generates excitement for the event, and frequent reminders make sure attendees don't miss a thing.
Here's how to do it: On your page, enable paid online events. Then, click the Events tab to add a new event. Select the "paid" option, then enter the necessary details about your event, the cost, and any co-hosts you may have.
Before you can start setting up paid events, your Facebook account and page must meet Facebook's eligibility requirements for monetization.
Conclusion: As we've seen, there are several profitable options to generate money on Facebook in Nigeria. The key is to consistently offer value, engage with your audience, and establish a strong online presence, regardless of whether you decide to monetize a Facebook page, utilize Facebook groups, sell products on Facebook Marketplace, become a social media influencer, offer advertising services, or create and sell digital products. Never forget that Facebook success demands commitment, originality, and a readiness to change with the always-evolving social media scene.
In conclusion, earning money on Facebook in Nigeria is a real prospect rather than simply a pipe dream. You can capitalize on the enormous potential of Facebook's user base and transform your passion or area of expertise into a successful business with the correct mentality, approaches, and persistent work. Get going now to discover the chances that are waiting for you in the exciting world of Facebook monetization.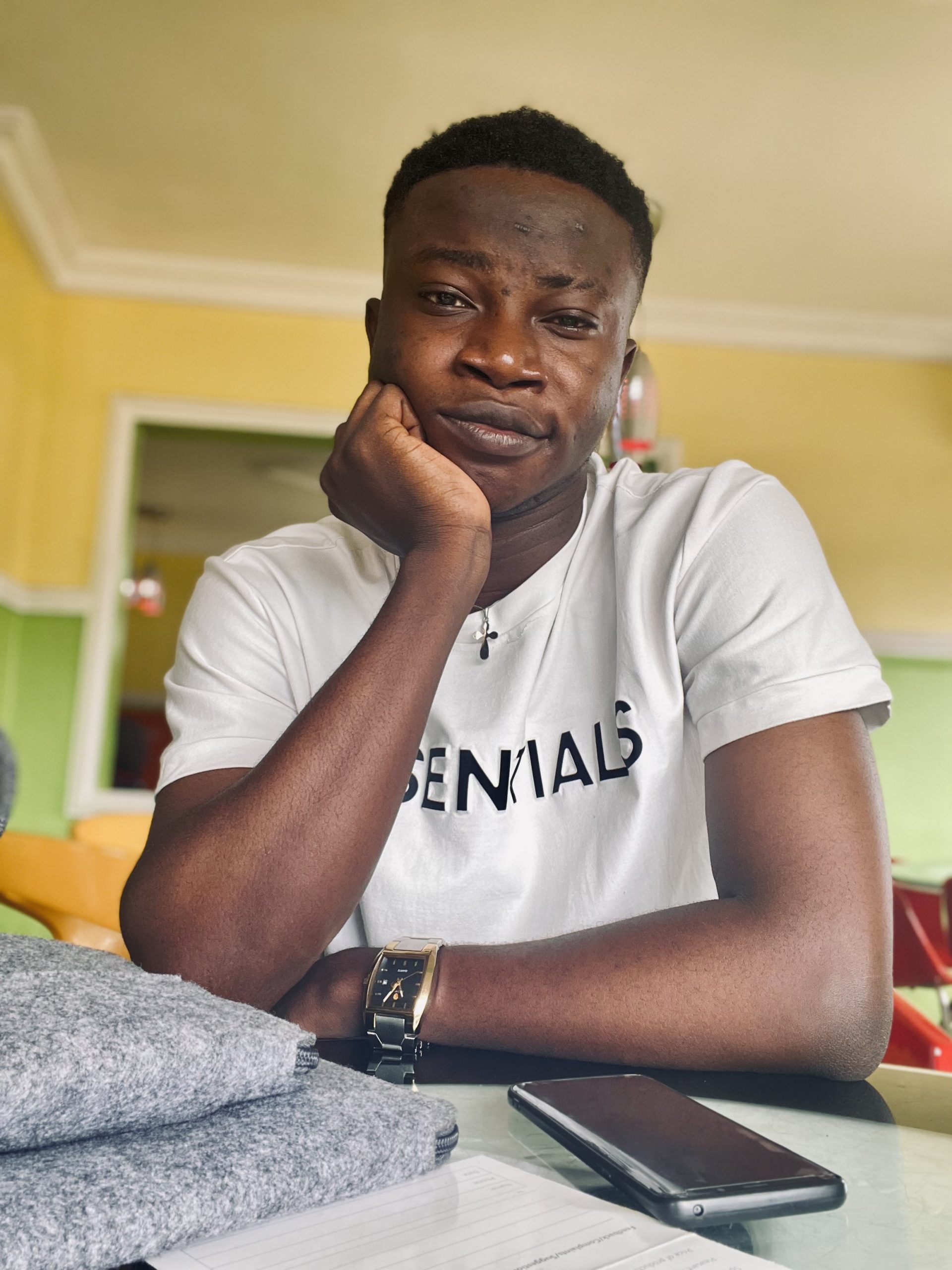 Edeh Samuel Chukwuemeka ACMC, is a Law Student and a Certified Mediator/Conciliator in Nigeria. He is also a Developer with knowledge in HTML, CSS, JS, PHP and React Native. Samuel is bent on changing the legal profession by building Web and Mobile Apps that will make legal research a lot easier.