Best Zoos In The World: When you travel, it's not always simple to spot animals, especially when you're visiting large cities throughout the world. Zoos and wildlife reserves are fantastic places to scratch that itch since they allow you to view and learn about creatures from all across the world in one location. It's not difficult to fit a visit to the local zoo into your next vacation plan, but there's no assurance it'll be worthwhile. So, take this list of the top zoos in the world and check it before your next vacation to see if you'll be near one.
If you've ever wondered which zoo in the world is the finest, keep reading because we'll show you the top contenders.
Recommended: Most Beautiful Countries in Europe
1. Tiergarten Schönbrunn, Vienna, Austria: The spectacular Tiergarten Schönbrunn in Vienna is the world's oldest zoo, having been in operation since 1752. This ancient institution, often known as the Vienna Zoo, is located inside the lovely grounds of the ever-popular Schönbrunn Palace.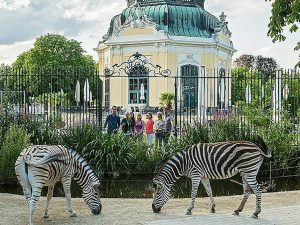 Tiergarten Schönbrunn, which began as the imperial menagerie, is today devoted to conservation and teaching. The zoo, like its stately surrounds, has some fine Baroque structures, making it a lovely zoo to visit. Oriental small-clawed otters, arctic wolves, elephants, and Siberian tigers are among the species that may be seen in Vienna.
2. Bronx Zoo, New York City, USA: While there are several zoos in New York, the Bronx Zoo is without a doubt among the greatest. The zoo, which is located within Bronx Park and comprises 265 acres with the Bronx River running through it, is among the largest in the United States.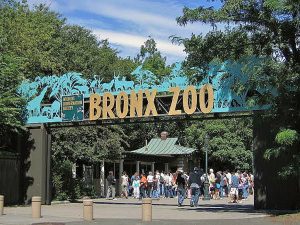 The Bronx Zoo originally opened its doors in 1899, and in 1916, it constructed the first modern zoo animal hospital, demonstrating its long-standing commitment to animal health and conservation. Exhibits highlight the zoo's population of approximately 6,000 animals from over 700 different species. If you visit the zoo, you'll be able to see wildlife from across world, including tigers, bears, and gorillas, along with smaller creatures such as marsupials and reptiles.
Recommended: Most Beautiful Stadiums in The World 2022
3. San Diego Zoo, San Diego, USA: The San Diego Zoo in California is among the top zoos in the United States, and probably the best zoo in the world, or at least the most recognized. San Diego Zoo has evolved to become the most visited zoo in the country and a major tourist attraction in the city since its founding in 1916 in Balboa Park. The zoo is organized into eight exhibits, each themed around a distinct region or environment.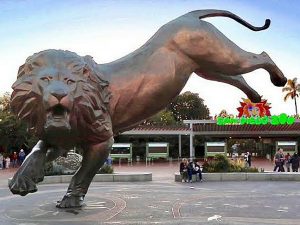 Over 3,500 creatures from 650 species live in the displays. The Outback exhibit, which houses Australian animals such as koalas and Tasmanian devils, is one of the most well-known displays here. Furthermore, there are also displays on creatures from other continents, including Africa and Asia, along with unique modes of transportation, such as with the Skyfari Aerial Tram.
4. Singapore Zoo, Singapore: Singapore Zoo, which has a superb reputation, is another foreign zoo that animal enthusiasts should try to visit if they have the opportunity. This zoo is hidden in the trees in the heart of this little Southeast Asian country, and visiting it is a once-in-a-lifetime experience.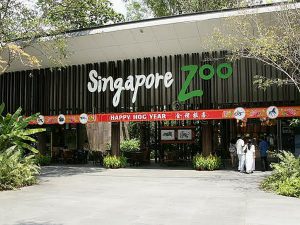 Singapore Zoo is a 69-acre zoo with 2,800 animals representing 315 species, making it slightly smaller than the other zoos featured below. However, it compensates for its lack of space with atmosphere and exhibitions. Animals from all over the world may be found in the park's eleven zones, including orangutans, lemurs, and sloths, and also rabbits, lions, and zebras.
Also see: Best Hotels in Africa in 2022
5. Beijing Zoo, Beijing, China: Beijing Zoo, China's largest and oldest zoo, is located in Beijing's Xicheng District. The zoo, which was created in 1906, presently houses over 450 kinds of terrestrial animals and a marine aquarium with over 500 species of marine life. The Beijing Zoo is almost 200 acres in size and was constructed with traditional Chinese gardens in mind.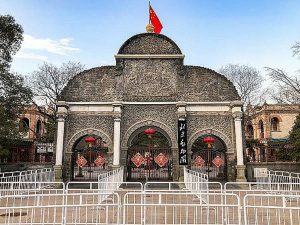 Naturally, the zoo places a great emphasis on unique Chinese species, most notably its enormous panda population. Red pandas and Sichuan golden hair monkeys are among the native species on display, but there are also numerous wildlife from beyond China's boundaries.
6. National Zoological Gardens, Pretoria, South Africa: The National Zoological Gardens of South Africa, often referred as the Pretoria Zoo, was established in 1916 and has since expanded to 216 acres. The Apies River runs through the zoo, but getting about is as easy as crossing the suspension bridges and walking the 6 km of paths and walkways, renting a golf course, or taking a ride on the cablecar to the higher portion.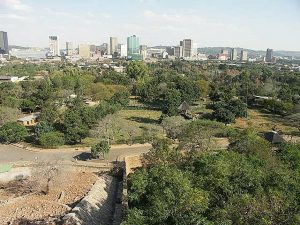 The zoo's trip takes you through exhibits with chimpanzees, numerous waterbirds and lemurs, smaller primate, marmosets, tamarins, kangaroos, emus, red pandas, and plenty of fauna only found in South Africa — the zoo is home to 9,000 distinct creatures representing 705 different species.
Recommended: Best with the best education system in the world
7. Zoologischer Garten, Berlin, Germany: The Zoologischer Garten in Berlin is difficult to surpass when it comes to classic zoos. This zoo, which translates to "Berlin Zoological Garden," was founded in 1844 and is a source of pride for Berliners. But Berlin Zoo isn't simply a historic place; it's also the world's largest zoo in terms of animal population.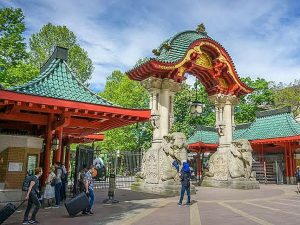 This metropolitan zoo houses a massive 20,200 animals from 1,380 different species, making it a vital part of many different breeding projects. On its 86 acres, you may see polar bears, big pandas, lemurs, and a variety of other primates, including polar bears, gigantic pandas, lemurs, and a variety of other primates.
8. Taronga Zoo, Sydney, Australia: There are numerous significant zoos in Australia, but Taronga Zoo in Sydney is the largest. Taronga Zoo, which spans 69 acres and is located just across from Sydney's city center, offers spectacular views of the city's shoreline.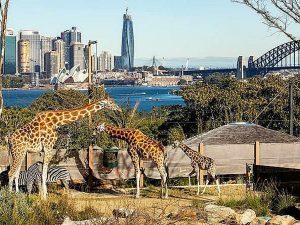 The zoo, which was created in 1916, now has 350 species and nearly 4,000 animals spread throughout eight zoogeographic areas. You'll encounter plenty of natural Australian species here, like tree kangaroos, koalas, and emus, as you'd expect. However, the zoo also houses several extremely rare animals from all around the world, such as sun bears and endangered Sumatran tigers.
Also see: How to become a successful entrepreneur
9. Chester Zoo, England, UK: Chester Zoo is the most popular animal destination in the United Kingdom, and with good reason. The zoo is among the largest in the UK, with 128 acres of territory to the north of the English city. It was founded in 1931 and is presently run by the North of England Zoological Society.
Over 35,000 animals await visitors at Chester Zoo, including some remarkable exotic creatures such as capybaras, babirusas, and Andean bears. Chester Zoo recently made headlines when a rare Black rhino was delivered there, providing even another compelling incentive to visit.
10. Wellington Zoo, Wellington, New Zealand: Wellington Zoo, New Zealand's most popular zoo, was founded in 1906 with the donation of a single baby lion to the city of Wellington. Wellington Zoo has grown from humble beginnings to now house over 500 species and is run by a charity trust on behalf of the municipal council.
Conservation is a big element of what we do here at New Zealand's first zoo, especially at Nest Te Khanga, the zoo's animal hospital. The zoo is most renowned for its resident chimps, but there are also cheetahs, small blue penguins, and, of course, kiwi birds, New Zealand's national symbol.
Recommended: Most Lucrative Medical Specialties
Conclusion
Quite often the finest or most interesting way to learn about a section of the globe is to study about the creatures that live there, and some of these massive vast animal kingdoms provide just that and so much more. These zoos are relics of aristocratic history, architectural marvels, wildlife conservation leaders, family adventures in the making, and, at the very least, a chance to hang out with some pretty cute creatures.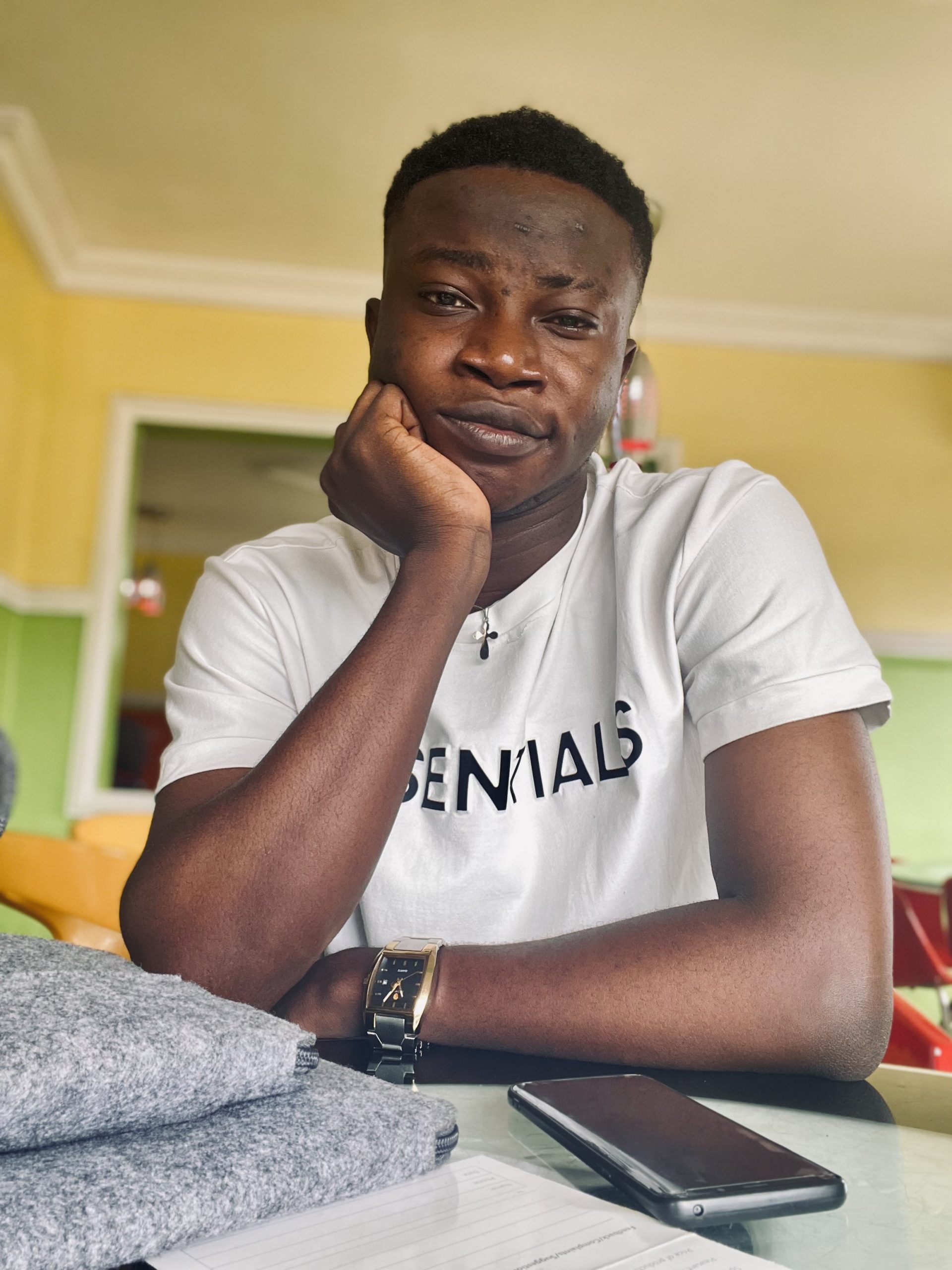 Edeh Samuel Chukwuemeka ACMC, is a Law Student and a Certified Mediator/Conciliator in Nigeria. He is also a Developer with knowledge in HTML, CSS, JS, PHP and React Native. Samuel is bent on changing the legal profession by building Web and Mobile Apps that will make legal research a lot easier.