Most Beautiful Countries In Europe: Europe is unlike any other place on the earth! Its majestic structures reveal layers upon layers of history, and its breathtaking natural beauty is varied. Its countries, which range from wild to elegant, bring a kaleidoscope of cultures together, and the scenery is as fascinating as the history.
The World as a whole is full of magnificent cities could draw you back to them again and again. Beauty is determined  by the the beholder. That's a true statement. But you can rest assured that these countries are nothing less than breathtaking.
Recommended: Countries with the Most Handsome Men in the world
Top 10 Most Beautiful Countries In Europe You Should Visit 2023
1. Austria: Austria, the birthplace of Mozart and the waltz, is a kaleidoscope of sparkling alpine lakes, stunning mountains, and exquisite cities, with a rich cultural past and possibly the greatest living standards in the world. While the capital, with its imperial grandeur, world-class art, and seductive café culture, takes center stage, this small landlocked country has a lot more to offer.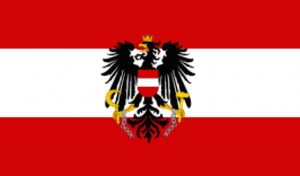 Innsbruck, Kitzbühel, and St Anton offer fantastic skiing; scores of fairy-tale castles dot the beautiful mountainous terrain; and glittering blue lakes provide spectacular outdoor pastimes. Then there's Salzburg, the lovely baroque city set against a magnificent landscape that still transports visitors to the world of The Sound of Music.
2. Iceland: The blue bubbling geysers, rocky lava landscapes, and stunning glaciers of Iceland create an out-of-this-world visual extravaganza. Aside from its natural beauty, the Land of Fire and Ice is also home to one of the world's oddest countries, with citizens who are kind, creative, and forward-thinking, and who have a strong sense of national pride.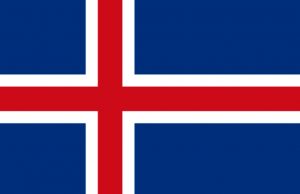 The dynamic cultural environment of Reykjavik, as well as how the city's nights come alive, exemplify this. Festivals, art galleries, and trendy bars abound in Iceland's vibrant capital, while year-round offshore whale-watching trips are offered.
The Golden Circle, experiencing the Northern Lights, and swimming in the world-famous Blue Lagoon, a vast geothermal spa on Iceland's southwest coast, are all must-dos for anybody visiting Iceland.
Also see: Best places to read and understand effectively
3. Greece: Whether it's the majesty of its ancient sites, the breathtaking sunsets of Santorini, or the incredible clifftop monasteries of Meteora, Greece leaves an indelible effect on its tourists.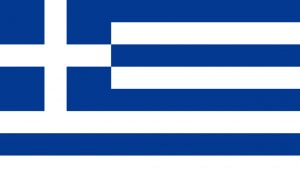 The country's mountainous interior is dotted with charming, unspoiled villages and archaeological treasures that span four millennia; Athens is teeming with remarkable ancient monuments; the country's mountainous interior is dotted with charming, unspoiled villages and archaeological trepasures that span four millennia.
From the culturally rich Dodecanese to the picture-perfect Cyclades, with its cubic whitewashed settlements and spectacular Aegean views, the islands dotting the surrounding seas range from the Dodecanese to the Cyclades. Olympus National Park entices nature enthusiasts with a variety of outdoor activities, but it's also steeped in Greek mythology, as it is home to Greece's highest peak, where the ancient Gods once resided.
4. France: From the glamorous resorts along the sun-drenched Côte d'Azur to quaint bistros and valuable art in Paris, attractive hilltop towns in Provence, and excellent skiing in the Alps, seductive, melodic France has something for everyone. There's also the wine and cheese, as well as the art de vivre and the rich history that surrounds you here.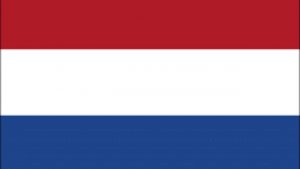 The country's beauty stems in part from its diverse landscapes, but it also comes from its luxurious high fashion scene and remarkable architectural heritage, which includes everything from magnificent Gothic cathedrals and Romanesque churches to splendid Renaissance chateaux and striking Art Nouveau jewels.
Also see: Countries with the most nuclear weapons in the world 2022
5. Italy: Perhaps it's the sweeping romance of the Tuscan countryside, the beauty of the Amalfi Coast, or the thrill of being surrounded by so much art, culture, and history, but there's simply something about Italy that warms your heart and makes you smile over and over again.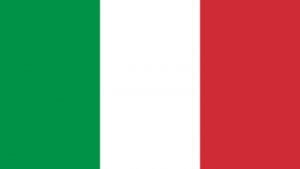 Of course, it could be the delectable food, which tastes like love and sunshine (figuratively, but very true), the courteous, well-dressed Italians, or the pleasure of doing nothing, but this nation looks and feels so good that it's impossible not to fall in love with it.
With postcard-perfect landscapes, pastel-colored waterfront towns, and sumptuous villas surrounded by immaculately groomed gardens, Rome celebrates its magnificent past with stunning museums and ruins of the world's greatest empire; Venice enchants visitors with its meandering canals and fabulous marble palazzos; Florence is brimming with inestimable Renaissance art; and the Italian lakes ooze timeless sophistication with their postcard-perfect landscapes, pastel-colored waterfront towns, and sumptuous villas.
Also see: Most Protected People in the World 2022
6. Spain: Spain may make you feel more alive and inspired than any other country in Europe with its towering architecture, brilliant costas, and gloriously laid-back way of life. It's not just the bright, colorful Barcelona or the regal magnificence of Madrid thatcould keep luring you back, but the irresistible charm of sunny Seville, the Moorish grandeur of Granada's Alhambra, and the frozen-in-time villages of Spain's lesser-known autonomous communities as well.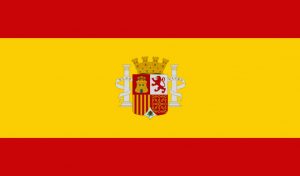 Some countries have a lot of personality and man-made architectural marvels, while others are surrounded by nature. Spain excels in all of them, providing visitors with a richness of natural beauty, interesting history, delectable cuisine, and a cultural environment that is both rich and authentic, as well as inventive and innovative. There are 44 World Heritage Sites found in Spain.
Add in Mallorca's soul-stirring beaches, the Canary Islands' strange volcanic landscapes, the rugged beauty of the Pyrenees, and Ibiza's distinctive blend of hippie chic, high-end hedonism, and Mediterranean charms, and you've got Europe's most passionate, captivating, and gorgeous country.
7. Croatia: There is nothing you won't find in Croatia, a nation of immense natural beauty and astonishing cultural legacy, from old walled cities to magnificent beaches set by sparkling blue waters.
Despite its small size, the little Central European country is rich in ancient sites and national parks with deep woods, dramatic waterfalls, and breathtakingly gorgeous lakes. The stunning Plitvice Lakes and the unique Kornati archipelago, with its 140 virgin islands surrounded by crystal-clear azure seas, are two such destinations.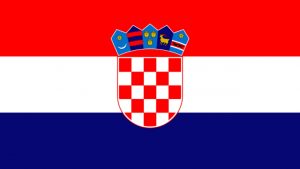 Croatia's main cities, Split and Dubrovnik, are rich in cultural treasures and architectural splendor, while the chic Adriatic town of Hvar, on the Dalmatian island of the same name, attracts well-heeled fashionistas and celebrities from around the world with its mix of marble streets, Gothic palaces, sleek restaurants, and cool party vibe. Don't miss the magnificent Diocletian's Palace in Split's centre, or Dubrovnik's old city walls, both of which are frequently included in lists of Croatia's most beautiful destinations.
Also see: How to become a successful business entrepreneur
8. Turkey: Turkey is a country with an amazing variety of cultures and hues, beautiful beaches and bustling street markets, fanciful mountains and magnificent old monuments.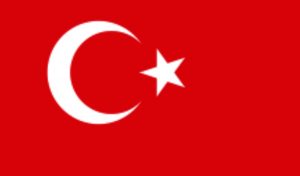 Roman theatre cohabit with mosques and modern shopping malls here, at the crossroads of Asia and Europe, and some of the world's most important historic sites coexist with eerie natural wonders like Pamukkale's blue terraced pools or Cappadocia's fairy chimneys.
9. Sweden: You've probably never met a grumpy Swede! The Swedish people are a kind Nordic people who are known for their courteous disposition. It's little surprise they're content, given their idyllic surroundings of old walled cities, glittering lakes, sun-drenched beaches, and glacier-topped mountains.
Sweden, situated between Norway and Finland in northern Europe, is the location to visit if you want to see the Northern Lights. Hiking through dense forests, boating down clear streams, and setting up tent in broad fields are all options.
Sweden will reward those who admire avant-garde architecture with some of the world's most interesting creations.
Stockholm is the country's most dynamic metropolis, with the famed Vasa Museum, as well as fashionable stores and cafés. Skansen, a massive open-air museum representing life from the 1720s to the 1960s, is a must-see.
Recommended: Biggest Markets In The World (With Pictures)
10. Switzerland: There are beautiful places in this country which include "The Jungfrau Region" a region located in the Bernese Oberland). This region consists of popular places in the country which include: Grindelwald, Lauterbrunnen, and Interlaken.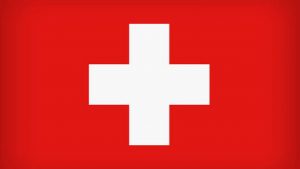 The valley of "Lauterbrunnen" is one of the most attractive places in the whole country. Its verdant valleys and glistening terrain of tall mountains is full of natural beauties to behold and wonderful villages to admire. The valley's major highlight is the Falls of viral Staubbach (which is a tall Swiss waterfall cascading into the town underneath.
Today, another wonderful places to behold in this country is the "Interlaken" which is popularly known as the capital of adventure sports in Europe, and the "Grindelwald" which is an attractive place in summer and winter. Tourists love to head up Grindelwald for skiing once it is winter, and enjoy taking a mountain cart down the mountain once it is summer.
As at 2023, "Zermatt" has joined the beauties in the country. It is a village located at upper Valais (which is the third-largest canton in this country). In this village, cars are absent (in order to avoid engine sounds which can be disturbing) and is known for Matterhorn and for a luxurious and beautiful mountain town in summer and winter. Wow!
Aside Matterhorn, this village is has some colossal and charming peaks which are wonderful to behold. In summer, some fun activities which include: hiking, biking, and riding the Gornergrat go on in this village While in the winter Tourists can enjoy some of the best skiing and a lively Apres-ski there.
Again, the "village of Vals" is another most interesting place in Switzerland. It is located above the sea level deep in the valley of Vals. It is a small village but has good-looking houses in all corners.
Waterfalls engulf the valley and it has opportunities for excellent hiking. However, the village is known for one thing throughout the country and that is the "Thermal pools and val's spa". Today, this place has become a center in architecture. People who have been there recently appreciate the buildings. The stone slabs looks like a cave, the designs show the landscape outside from the inside.
Most recently, the spa is so beautiful and charming. It opens to the hotel guests and non-guests. Again, "Saas-Fee village" is another wonderful place in Switzerland and is famous for year-round ski which draws in dozens of professional ski teams so as to train them throughout the summer months.
However, this village has other things such as: dining, excellent hiking trails, climbing, staggering landscapes, biking, and access to over a dozen mountains. Most recently, it is discovered that this village has giant mountains and is one of the beautiful places to visit in Europe at large.
It is the largest village in the valley of Saastal and is the center for tourism hub. Saas-Almagell, Saas-Grund, and Saas-Balen comprise the rest of the valley. Cars are always absent in this place so as to enjoy sweet silence instead of the disturbing sounds of engines.
Also see: Best Books On Financial Intelligence and Freedom to read at your youth
Conclusion
Europe is a land trapped in time, with perfectly preserved buildings dating as far back as the Neolithic Age. Beautiful mountain ranges, deep gorges, and lush landscapes can be found throughout Europe's best countries, in addition to historic architecture. This is when trips develop into vacations that you'll remember for years.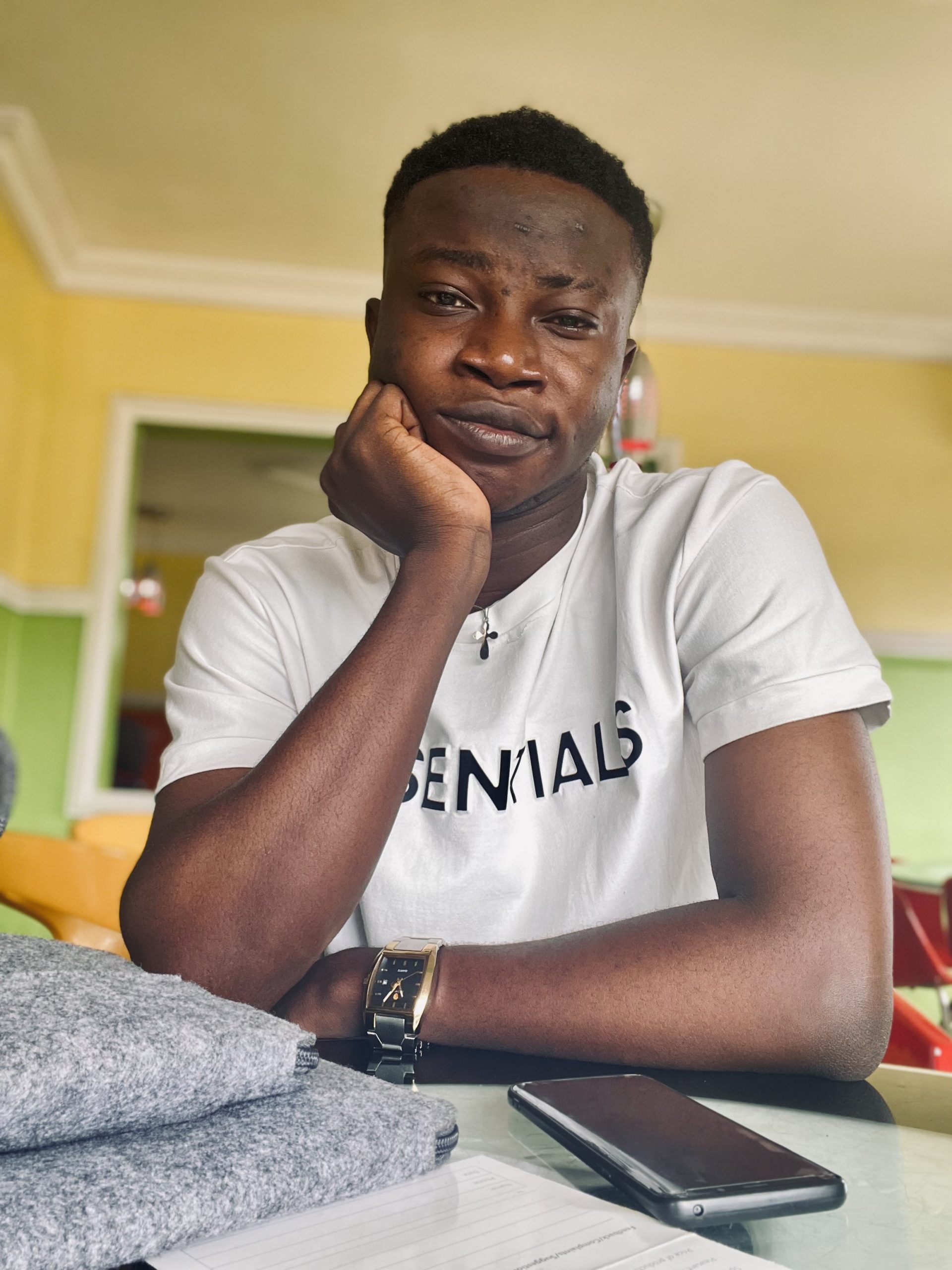 Edeh Samuel Chukwuemeka ACMC, is a Law Student and a Certified Mediator/Conciliator in Nigeria. He is also a Developer with knowledge in HTML, CSS, JS, PHP and React Native. Samuel is bent on changing the legal profession by building Web and Mobile Apps that will make legal research a lot easier.