Biggest market In Nigeria: Typically, markets are places where business transactions take place. They are places where people congregate to buy and sell goods including animals, food, and other necessities. Through the evaluation, pricing, and sale of all goods deemed tradable, markets enable trade as well as the distribution and allocation of resources in a community.
Nigeria offers a wide variety of marketplaces located all around the country. However, the size, quality, and variety of goods on exhibit every day make several well-known markets in Nigeria stand out— distinctive and special. In Nigeria and all of West Africa, these top marketplaces are the biggest, busiest, and most well-liked. They have a huge influx of everyday visitors with all kinds of demands.
The distinctive commodities on show in these biggest marketplaces in Nigeria are unusual. They are marketplaces where you can buy all different kinds of clothing. Some are shops for food, while others are for electronics or even car components. They may also combine one, two, or all four of the product categories we have mentioned to retain their clients close by and make sure they leave these markets with what they came for. Consequently, we'll explore some of Nigeria's biggest marketplaces in this post.
Recommended: Most profitable skills to learn in 2023
Top 7 Biggest Markets In Nigeria
1. Onitsha Main Market
State Located: Anambra State
Famous For: Variety of products
Based on the size of the land area and the amount of merchandise handled there, the Onitsha Main Market is regarded as the largest market in Nigeria and West Africa. When Onitsha natives relocated to the bank of the River Niger to exchange commodities, the market was established in the 16th century. The history of the contemporary market may be attributed to the custom known as Otu-Nkwo, in which the market was only open on the days known as Nkwo in the Igbo calendar.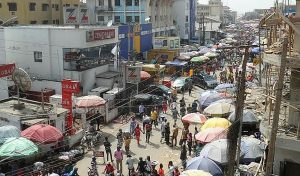 The Onitsha Main Market is a collection of stores and booths that offer a wide range of goods, including apparel, jewelry, and industrial equipment, and is situated in Onitsha, the commercial center of Anambra State. Daily visitors from all over the country come to buy goods, mainly wholesalers and merchants that get their products straight from producers and distributors.
2. Balogun Market
State Located: Lagos State
Famous For: Imported Goods
One of Nigeria's largest marketplaces, this one can be found all around Lagos Island. The Balogun Business Association's Caretaker Committee is in charge of overseeing the market.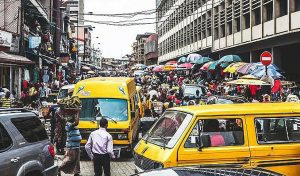 The original location of Balogun Market was on Lagos Island, sometimes referred to as Isle Éko in Lagos State. After some time, the market was relocated to the Lagos State Trade Fair Complex. The Lagos-Badagry highway runs beside the new Balogun market.
Various items, the majority of which are imported, are available on the market. The items for sale at the Trade Fair part of the Balogun market are divided into several categories and are labeled with the names of the 36 states in Nigeria.
The market grew out of a little street commerce to become one of the largest in Nigeria and West Africa. It has also become one of the finest spots to buy clothes, jewelry, shoes, alcohol, and a variety of other goods.
Also see: Most Beautiful Countries In Europe 2023
3. Oshodi Market
State Located: Lagos State
Famous For: Foodstuffs
A significant market also in Lagos is Oshodi. This could be so because it connects to other areas of Lagos like a cord. Following the demolition of the previous market in Owonifari, the new location is Isopakodowo. There are hundreds of kee Clamps and more than 600 stores in the new market. In Oshodi, asoebi marketers, food vendors, and fruit vendors operate.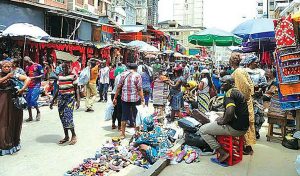 Pickpockets and handbag snatchers are thought to rule the market. Because the things there are reasonably priced, many people continue to purchase at the Oshodi market.
4. Ariaria International Market
State Located: Abia state
Famous for: Shoes and other related Products
The economic center of Abia State, Aba, is where the Ariaria International Market is situated. Following the destruction of Aba's historic Ekeoha Market by fire in 1976, Ariaria Market—often referred to as "the China of Africa"—was founded. Along the expressway connecting Aba, Port Harcourt, and Enugu, it is situated.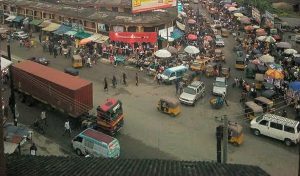 It features an estimated 40,000 businesses and stalls, making it one of the largest open-air marketplaces in the country's Eastern area. The leather and shoe industries there are well-known. It is one of the biggest leather shoe manufacturing markets in West Africa because the majority of "made in Aba" items are produced there. Industrial and handmade shoes, sandals, clothing, purses, and a wide variety of other things are also offered at the market. Added to that, the market is growing.
Also see: Highest Paid Footballers in Nigeria 2023
5. Ladipo Market
State Located: Lagos State
Famous For: Auto Spare parts
Internationally, Ladipo Market is regarded as a marketplace for car components. The poor nature of Nigeria's transportation infrastructure has allowed for considerable expansion in this industry over time. Because of this, replacement spare parts for cars are always required. The market is distinguished by reasonably priced high-quality replacement parts, and it is overseen by the Ladipo Central Executive Auto Dealers Association (LCEADA).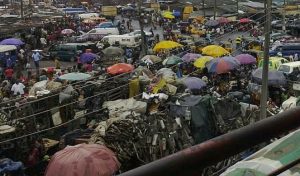 Ladipo, however, sells a variety of goods, including imported vehicles, televisions, phones, laptops, computers, generators, and more. It is not only limited to the selling of replacement parts. Through the union, the local and state government makes money from the Ladipo market.
6. Bodija Market
State Located: Oyo State
Famous For: Foodstuffs
The go-to place in Ibadan, the capital of Oyo State, for goods and food is Bodija Market. The Orita Merin Market, which trades in foods, spilled over, leading to its establishment in 1987. In addition to moving the livestock vendors from Sango to Bodija, the military authorities also decided to relocate the crowded Orita Merin Market.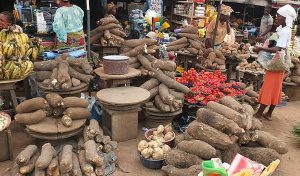 Food, farm goods, and animal items are the market's most well-known specialties. Also offered at discount prices are a variety of fresh and dry foods, as well as home goods. Considering that cattle are sold, it is also highly sought-after. The market, which is conveniently adjacent to the Oyo-Ogbomosho-Ilorin Expressway, serves as a marketplace for residents of Oyo State and its neighboring states.
Also see: Biggest Markets In The World (With Pictures)
7. Zaki Biam International Yam Market
State Located: Benue State
Famous For: Yam
The food bowl of the country is a well-known nickname for Benue State. One of the largest yam-based marketplaces in Nigeria is located there. The market has thousands of yams piled high and ready for sale, while outside the market are hundreds of trucks prepared to transport the yams to various locations around the nation.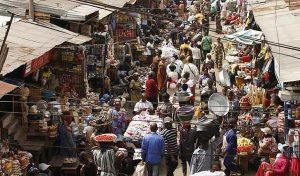 One of the largest yam marketplaces in Nigeria, it offers the most affordable prices to both direct customers and resellers. Additionally, the market provides work for hundreds of young people, who are responsible for transporting the yams from the market to the trucks.
Also see: Problems of Science and Technology Development in Nigeria
Conclusion
Nigeria offers a wide variety of marketplaces located all around the country. Numerous of them are reputed to be busier than others. The markets on the list given in this article are not just the busiest, most well-known, and biggest in Nigeria.
Because you can get virtually anything you need at any of these markets at a cheaper rate, they are the preferred locations for many individuals in the nation.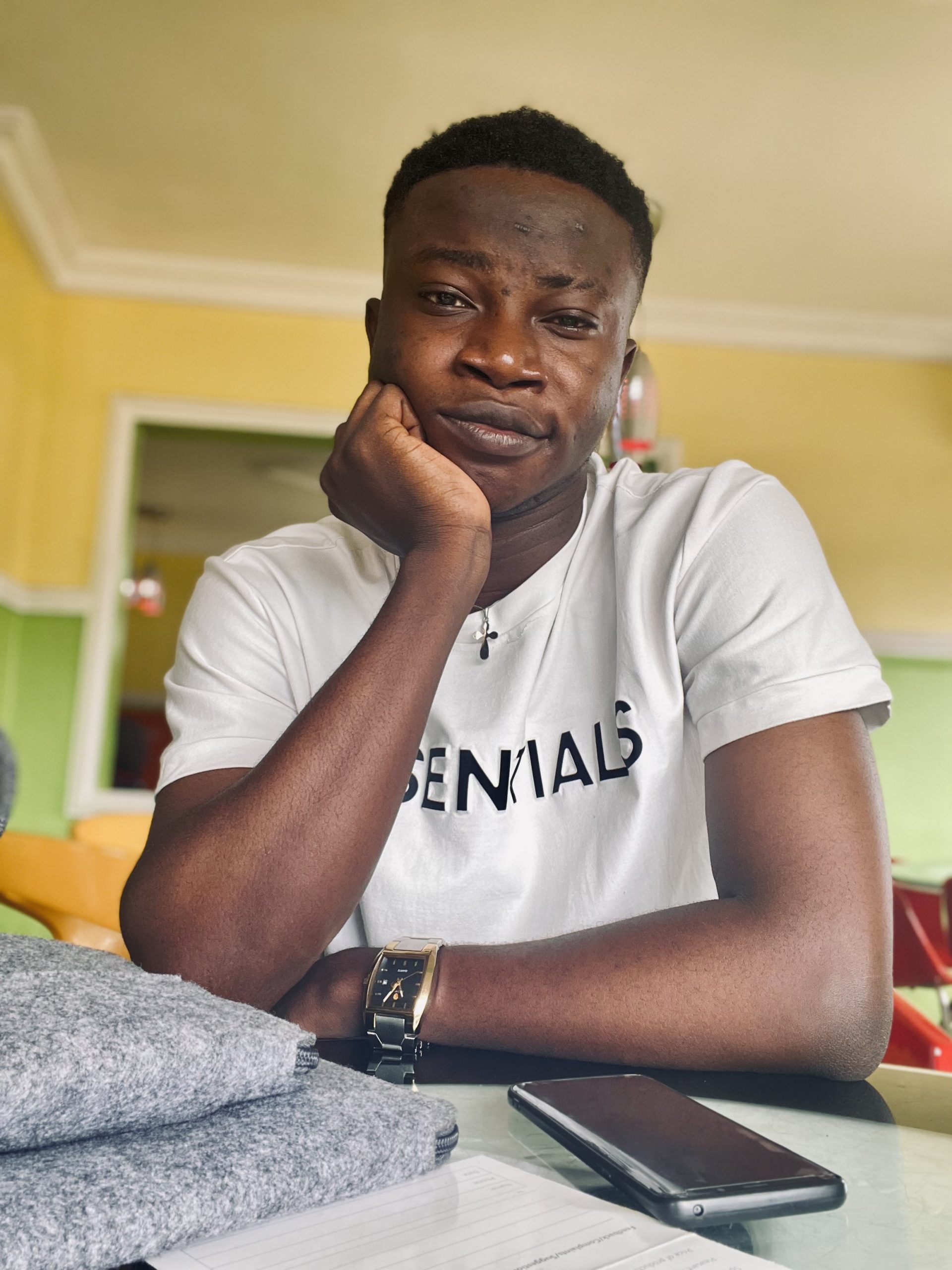 Edeh Samuel Chukwuemeka ACMC, is a Law Student and a Certified Mediator/Conciliator in Nigeria. He is also a Developer with knowledge in HTML, CSS, JS, PHP and React Native. Samuel is bent on changing the legal profession by building Web and Mobile Apps that will make legal research a lot easier.