Countries with the worst road quality: When learning to drive, it may be quite advantageous to live or travel somewhere with excellent roads in many ways. These benefits include increased fuel efficiency, less tyre deterioration and vehicle damage, and more comfortable travel to and from your destinations. On the other hand, badly maintained roads may endanger everyone using them as well as damage automobiles. Unsafe road surfaces can raise the number of accidents, which can then raise the number of injuries and, tragically, fatalities.
It's difficult to determine which nations have the poorest road systems. There will be some unpaved roads inside every nation. However, after conducting sufficient study, we were able to identify the nations with the worst roads, which are;
Recommended: Are Lawyers Buried Faced-down? The Truth
Top 10 Countries With The Worst Road Quality In The World
1. Chad: The landlocked nation of Chad is located in Central Africa. Its varied and sometimes harsh terrain presents significant road infrastructure issues. The majority of the nation is dry, with deserts and rocky terrain, making road network maintenance extremely difficult. For the most part, Chad's road network remains undeveloped, with few paved sections that make many routes unusable in the rainy season.
Along with impeding trade, this also affects access to necessary services like healthcare and education as well as transportation. Furthermore, the low quality of Chadian roads contributes to high transportation costs, which in turn exacerbates the country's economic problems and feeds a vicious cycle of underdevelopment.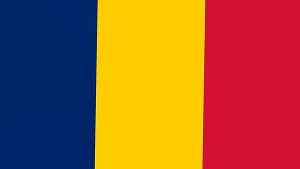 2. Madagascar: Madagascar faces particular difficulties with its road system. Its rough landscape, which is made up of hilly areas and thick woods, along with the region's high rainfall rate, makes it especially vulnerable to washouts and road deterioration. Madagascar still has a large portion of its unpaved road network, which makes maintenance challenging, particularly in rural and isolated locations. Trade, transportation, and economic growth are all hampered by these bad road conditions, which make it difficult for people and commodities to move about.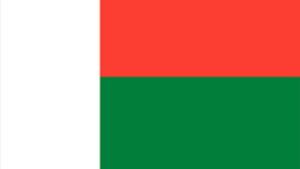 Furthermore, poor road infrastructure impedes access to healthcare and education, exacerbating socioeconomic divides and further isolating isolated areas.
Recommended: Most Dangerous Foods in The World
3. Mauritania: The capital of Mauritania is Nouakchott, and the country is situated in Northwest Africa. Due to its vast size and desert or semi-arid environment, Mauritania is a difficult country to maintain and repair roads in. Because of the bad state of the roads, land travel is challenging, and it might be challenging to seek help when stuck on the road.
Most interior rural roads are in poor condition, and public travel is regarded as dangerous. There are 1,900 miles of surfaced roads in the nation, with an additional 440 miles of unsurfaced roads and 3,190 miles of unimproved roads.
4. Democratic Republic of the Congo (DR Congo): Central Africa's topography and climate have made it challenging to establish and maintain adequate roads and railroads. The depressing condition of the roads has also been exacerbated by internal conflicts and improper use of public cash. The majority of the county's roadways were destroyed during the first and second Congo conflicts, which occurred in 1996–1997 and 1998–2003, respectively. Since air travel is the most dependable mode of transportation in the nation, road travel is challenging, and several of the better highways outside of the larger towns have been converted into airstrips.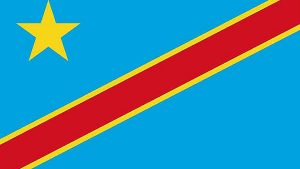 Private and commercial transportation is either nonexistent or very limited in locations outside of Lubumbashi, Kinshasa, and Matadi. At least two-thirds of the nation can be reached by water, making it one of the primary modes of transportation in the nation. Several of the nation's cities are conveniently reachable from a neighbouring nation instead of Kinshasa. Only 4,022,309.71 of the 7,381,889.76 feet of asphalt roadways in the nation are in good condition.
Recommended: Countries with the worst education system in the world
5. Haiti: Haiti is a sovereign state on Hispaniola Island. The country's already small road network is frequently poorly maintained and prone to recurrent deterioration. Road conditions are made worse by the island's hilly topography, frequent natural catastrophes, and high rainfall. Most roads are not paved, and this causes further problems in the rainy season when roads may become impassable.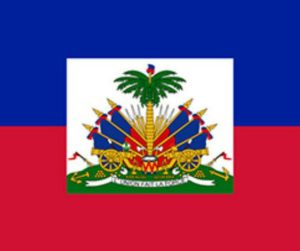 Many areas of Haiti are inaccessible due to poor roads, which makes it impossible for a large portion of the population to get basic amenities. The majority of the nation's transport infrastructure is found in or close to Port-Au-Prince, the nation's capital. One factor contributing to the inadequate infrastructure is the weak economy. Foreign aid and remittances, which make about 20% of the country's GDP, are the key drivers of Haiti's economy.
6. Yemen: Yemen is situated on the Arabian Peninsula in the Middle East. It faces significant issues with its transportation infrastructure as a result of decades of political unrest, economic hardship, and violence. The nation's road system has frequently sustained damage, making travel within and between areas challenging.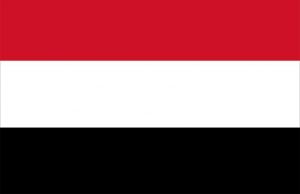 Many routes are unusable due to the devastation caused by the conflict, which limits access to essential commodities like food, clean water, and healthcare. The prolonged war makes maintaining and repairing roads even more difficult. Due to severe road infrastructure problems, Yemen's population is more susceptible to humanitarian crises and has limited access to trade and basic services.
Recommended: Best Countries To Migrate/Relocate To From Nigeria
7. Guinea: Guinea has unique problems with its road system. The majority of the country's road network is undeveloped and sometimes in bad condition. The warm weather and abundant rainfall in Guinea exacerbate road deterioration. Accessibility is restricted due to the absence of all-weather roads, especially in isolated and rural locations.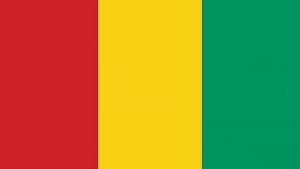 In addition to impeding commerce and economic growth, poor road conditions also have an impact on people's mobility, which makes it difficult for people to obtain healthcare and education. The problems with the country's transportation system prevent it from reaching its full economic potential, despite its significant mineral resources.
8. Paraguay: South American landlocked country, Paraguay. Trade and economic growth are directly impacted by the poor roads. Even though the nation's road network is vast, regular road deterioration results from maintenance issues. Its subtropical environment, which exposes the roadways to intense rain and flooding, makes the issue worse.
The lack of paving on many of Paraguay's roadways affects trade and transportation. Problems with the road infrastructure make it more difficult to move people and commodities efficiently, which restricts access to healthcare and educational opportunities. Even with Paraguay's best attempts to promote economic expansion, road-related issues remain a significant barrier.
Recommended: Causes Of Slow Learning
9. Angola: Angola's infrastructure is mostly devastated as a result of the protracted conflict. The removal of the milliards of land mines that were planted has not shown much success thus far. The construction of broad road networks is impeded by the large quantity of mines, which also continue to kill and maim civilians.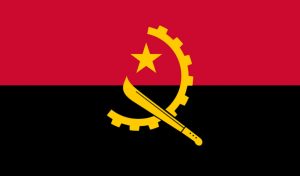 In general, Angola has transportation issues. Transportation is arguably the industry most damaged by the conflict. The damage to bridges, railroads, and roads is extensive. Old and dilapidated ports. The paved road network requires repairs on more than 60% of its sections.
10. Nigeria: Many sections of Nigeria's roads are in generally bad condition, which damages cars and leads to dangerous traffic situations. There aren't many functioning stop signs or traffic lights, and there aren't many traffic management officers to regulate traffic during blackouts.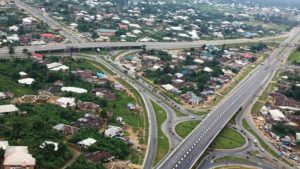 Because of flooding roadways and potholes hidden by water, the rainy season—which typically lasts from May to October—is particularly risky. Additional risks include driving too fast, having erratic driving behaviors, many cars lacking basic safety features and upkeep, and not having a formal vehicle assessment taken to see if it is roadworthy.
Recommended: Most Expensive Schools In Ghana And Their School Fees 2024
Conclusion
Regarding road infrastructure, the aforementioned nations have similar difficulties. These include rough terrain, dirt roads, and severe weather, which make maintaining road networks an extremely difficult undertaking. These infrastructure problems have far-reaching effects on commerce, economic growth, healthcare and education accessibility, and the general standard of living in these nations. More resilient and dependable infrastructure development is the first step towards success in these countries.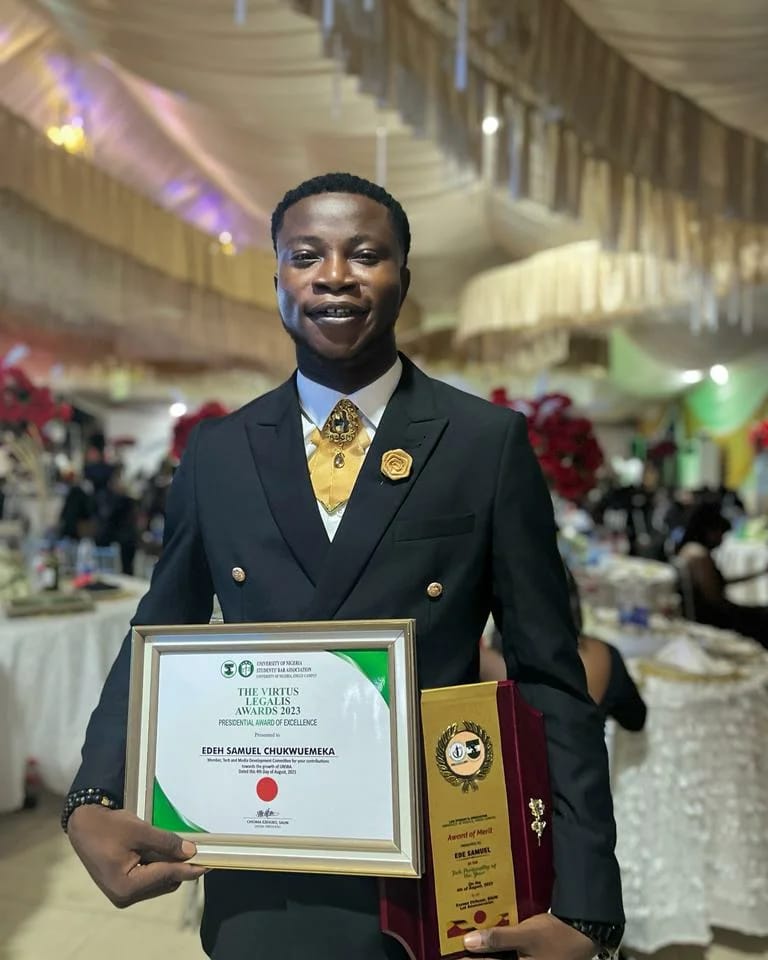 Edeh Samuel Chukwuemeka, ACMC, is a lawyer and a certified mediator/conciliator in Nigeria. He is also a developer with knowledge in various programming languages. Samuel is determined to leverage his skills in technology, SEO, and legal practice to revolutionize the legal profession worldwide by creating web and mobile applications that simplify legal research. Sam is also passionate about educating and providing valuable information to people.