Fastest Developing States in Nigeria: Nigeria is a nation with a variety of socioeconomic environments, and some of its states have made impressive development gains. These states have seen tremendous progress in a number of areas, including as infrastructure, healthcare, education, and business.
Gaining insight into the elements that propel them forward may be very helpful in devising sustainable growth plans. Let's examine Nigeria's fastest-developing states.
Recommended: Most Beautiful states in Nigeria
Fastest Developing States in Nigeria
1. Lagos: With a population of more than 20 million and a role as the nation's economic center, Lagos ranks first among Nigeria's most developing states. Lagos, home to the headquarters of many of Nigeria's biggest companies, is the most economically significant state in the nation despite being the smallest. Lagos State has many prestigious institutions, including the University of Lagos (UNILAG), Lagos State University (LASU), Lagos State Polytechnic (LASPOTECH), and others, which contribute to the state's high level of infrastructural development. Its borders are also home to a sizable number of hospitals and elementary and secondary institutions.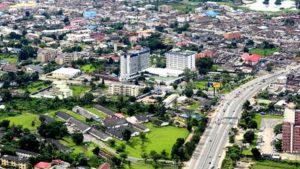 All areas of the state are connected to other regions of the nation and adjacent states by an effective transportation network. Lagos has a gross domestic product of around $33,679, making it one of the richest and most developed states in Nigeria. This number sets Lagos apart as one of the wealthiest cities in the nation. The fact that this state is recognized as Nigeria's business hub is not surprising. With an estimated population of about 20 million and continuing to rise, Lagos is the fifth biggest economy in Africa, with yearly IGR of more than N300 million. Lekki, Banana Island, Ikoyi, and the capital, Ikeja, are just a few of the Lagos neighborhoods exhibiting progress.
Recommended: Most Technology Advanced Countries In Africa
2. Abuja: Although Abuja is not a state per se but as the Nation's Capital, it merits the list. As evidenced within the environs, it is not a surprise for it to be considered. As the capital, Growth will undoubtedly be prioritized, at least in the city's central districts, given its status as the country's capital. On the map of Nigeria, Abuja, the federal capital territory, is situated in the middle. The city is where Nigeria's president resides, Aso Rock, and was mostly built in the 1980s. Abuja is one of the most exquisite and well-planned cities in Nigeria today.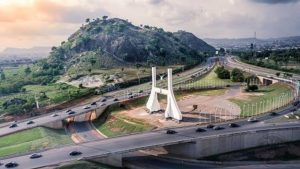 It is still one of the economic centers with the quickest rate of growth and is well-regarded for its management and infrastructure. With excellent federal roads, international malls, five-star hotels, stunning scenery, well-known tourist attractions, the Presidential Complex, the National Stadium, the National Mosque, and several cutting-edge public amenities, Abuja is a well-planned metropolis. The only Nigerian metropolis that can match Lagos in terms of economic growth and stability is Abuja.
3. Anambra State: This state is among the nation's fastest-developing states. Anambra is not only one of the most important commercial centers in the country's southeast but also one of the states that produces oil.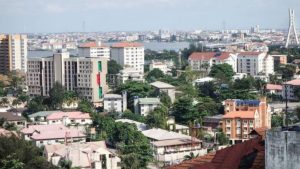 In the Aguleri region, the foundation for Orient Petroleum Refinery (OPR), the nation's first commercial refinery, was laid in 2006. In June 2002, the Federal Government authorized Orient Petroleum Resource Ltd (OPRL), the firm that has OPR, to construct a private refinery. The State capital and several other regions, including as Nnewi and Onitsha, are evidence of the State's explosive growth since its founding.
Recommended: Hardest Musical Instruments To Play and Learn
4. Kano State: Kano State, created on May 27, 1967, and spans 20,131 km2. Not only is Kano State, in northern Nigeria, one of the states that is growing the quickest in the nation, but it is also the most developed state in the area. Based on the 2006 census, Kano state has a population of over 9.2 million, making it one of the most populated states in Nigeria. Groundnuts are the main crop produced in Kano State, along with other agro-commodities.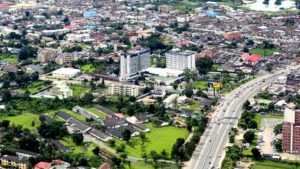 The state places a high priority on both agriculture and human resources. Kano state grows a number of different agricultural commodities that are important to the nation, including rice, millet, pepper, and others. This has helped the state's IGR and the nation's economy. Given that Kano State has a GDP of more than $12 billion, one can see the wealth of the state in her IGR.
In order to provide Kano citizens access to portable water, the Kano state government unveiled a five-year water development plan in 2018. In addition to other state development initiatives, this project is anticipated to cost over N100 billion.
5. Abia State: One of Nigeria's most developed states is located in the southeast of the nation. The state capital is Umuahia, and the main commercial center is Aba, which was once an administrative outpost of British colonialism in the area. Born out of part of Imo State, it is one of the states that make up the Niger Delta region. It was established in 1991. Aba's business district is well developed.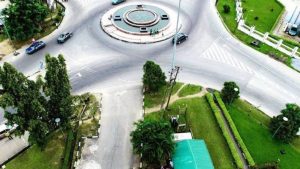 The center has an abundance of gas and crude oil, and the state's gross domestic product is mostly derived on the local production of these widely used commodities. Because of Aba, one of the state's main industrial hubs where businesses like textile, footwear, plastics, cement, and soap production are based, Abia is one of Nigeria's more developed states.
There are also some of the most prominent pharmaceutical companies in the world based there. In addition, Abia is an oil-producing state that has made large profits from the gas and oil industry, which contributes 36% of the state's GDP. Records show that more than 70% of the workforce in the state works in agriculture, with the industrial sector also playing a significant role in the growth of the state.
Recommended: Problems Of Agriculture In Nigeria
6. Imo State: Another developed and oil-producing state in the nation, Imo State is often referred to as the Eastern Heartland. The capital of Nigeria, Owerri, used to be the cleanest city in the nation. The best-educated state in the nation, Imo is also one of Nigeria's fastest-developing states. It boasts a wide range of amenities, including nice hotel locations, a bustling nightlife, well-lit government buildings, excellent road networks, and, as mentioned earlier, a strong educational system.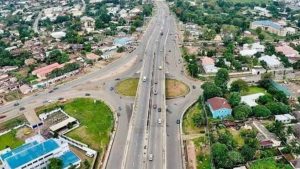 Together with federal assistance, the state receives substantial domestic money, which contributes to its massive development. Imo is the only place you really need to visit to see how far the state has come, especially in Owerri.
7. River State: Rivers State has made a substantial economic contribution to Nigeria and is one of the fastest-developing states in the nation. One of Nigeria's oil-producing states is Rivers, home to a number of well-known oil and gas companies. It is situated in the southern region of the nation. Moreover, the state is among the richest in the nation with a GDP of $21,073 billion.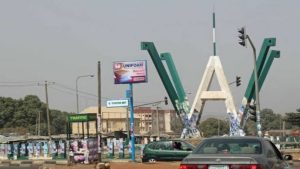 Since its founding on May 27, 1967, Rivers State has emerged as one of Nigeria's principal oil-producing regions. Because of its abundance in crude oil, we anticipate that this state would be the most developed in Nigeria, but even in that case, it deserves a spot on our list due to its high level of development. The capital of Rivers State, which is situated in central Nigeria, is the well-known metropolis of Port Harcourt. If you're in the business world, Rivers State is a good option since, similar to Lagos State, it has a track record of flourishing enterprises of all stripes.
8. Enugu State: This state is among the nation's fastest-developing states. It is situated in the nation's southeast. Enugu has experienced significant development projects in recent years that have improved the city's appearance. Enugu State has developed into a tourist haven, complete with first-rate road systems, an abundance of shopping centers, superstores, lodging options, and beautifully built luxury residences.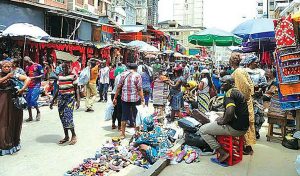 Together with having a good level of life, the state is also a well-liked tourism destination. Enugu, also known as The Coal City, has some of the greatest education in the nation and a first-rate electrical infrastructure, which has helped the state's economy flourish throughout.
Recommended: Most Dangerous People In the World
9. Ogun State: One of the factors influencing Ogun's growth, especially in the last few years, has been its status as a commercial centre for over ten years. "The Gateway State" is the state's motto. Ogun is a highly industrialized state that has enabled significant growth via a variety of sectors. With many prestigious universities located in the State, it has led the way in production, agriculture, and education.
This state's IGR has increased significantly due to the presence of industries and other multinational businesses, which has significantly benefited the state's overall growth.
10. Oyo State: Similar to Ogun, Oyo state boasts Nigeria's fourth-largest economy as of 2018 and is renowned for having a wide range of sectors. The state's domestically produced wealth has mostly been used to fund the building of its modern, well-planned metropolis and infrastructure. Oyo is still one of the States in the nation that is developing the quickest, with a lot of innovative ideas coming from the state.
Recommended: Richest Companies In Nigeria
In summary, Nigeria's fastest-developing states serve as prime examples of the country's potential for advancement and wealth. With well-considered expenditures on healthcare, education, infrastructure, and economic diversification, these states have shown that long-term growth is feasible.
Nonetheless, it is critical to recognize that obstacles still exist and that more work has to be done to guarantee equitable prosperity for all of Nigeria's regions. Nigeria may take a step closer to a more affluent and fair future by adopting customized techniques and learning from the triumphs of other states of similar size.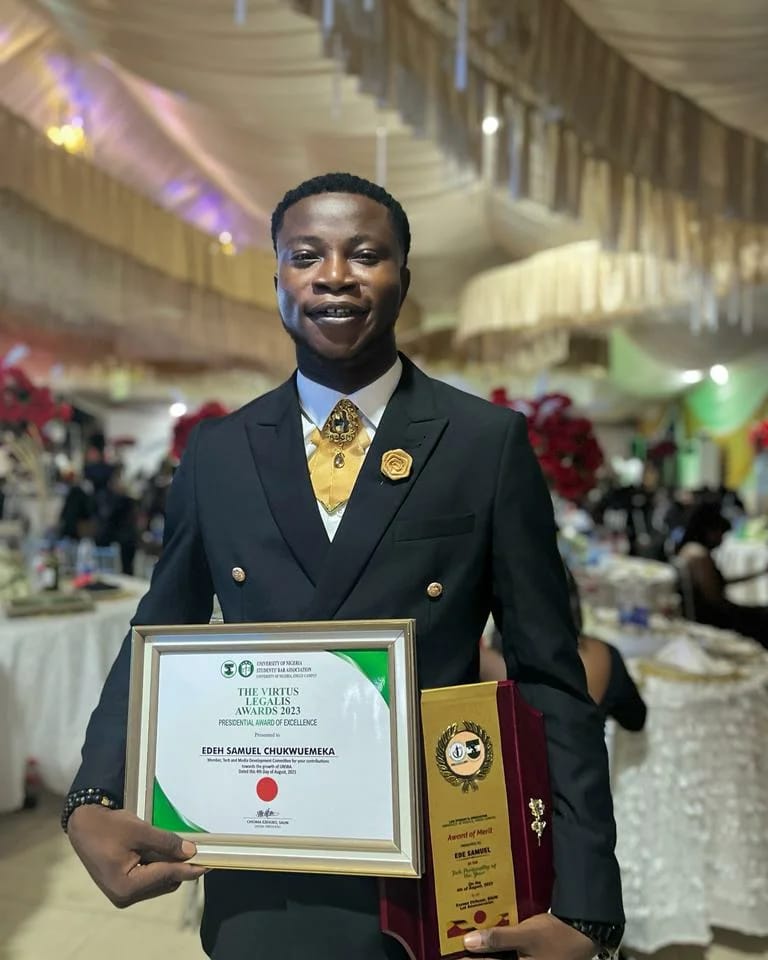 Edeh Samuel Chukwuemeka, ACMC, is a lawyer and a certified mediator/conciliator in Nigeria. He is also a developer with knowledge in various programming languages. Samuel is determined to leverage his skills in technology, SEO, and legal practice to revolutionize the legal profession worldwide by creating web and mobile applications that simplify legal research. Sam is also passionate about educating and providing valuable information to people.