Top 10 Tourist Attractions in Nigeria: The potential of tourist attractions to draw attention from around the world extends beyond simply erecting physical structures and also incorporates locations or constructions with intrinsic natural or physical significance.
The physical proof of brilliant architectural ideas and brain work, along with the mysterious dynamism of natural inventiveness, make them the go-to spot for unique tourism experiences. They reflect historical significance and amazing beauty that can astound and amuse the public. We spent some time developing a list of Nigeria's top 10 tourist destinations. Enjoy!
Recommended: Most Difficult Exams in the World
Top 10 Beautiful Tourist Attractions in Nigeria
1. Olumo Rock, Ogun State: Without visiting Olumo Rock, known as the "fortress of Abeokuta," a trip to the city of Abeokuta would be incomplete. It should come as no surprise that this rock is in Abeokuta since the term "Abeokuta" means "under the rock" and has long been a popular Nigerian tourist destination.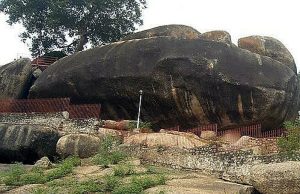 Since the 19th century, the inhabitants of Egba Land have used Olumo Rock as a fortification and a rock of offence.  At Olumo Rock, you can enjoy sights like natural tunnels, strange trees, natural cantilevers, gardens built into the rock, cracked paths, memorials honouring the ancient settlers' religious beliefs, etc. Do not miss these attractions, is what I am saying.
2. Yankari Game Reserve, Bauchi State: Yankari Game Reserve, in Bauchi State, Northeastern Nigeria, is accessible from all directions. Prepare to explore nature at the largest wildlife reserve in the nation. You will be enthralled by the variety of activities available in the reserve. Explore the tropical jungles, take a guided safari tour, and be amazed by the largest herd of elephants in the nation. Numerous animal species, including the olive baboon, patas monkey, roan antelope, and western hartebeest, can be seen at the Reserve living in their natural habitats.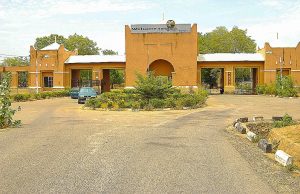 Visit the Wikki Warm Spring after spending the day in the reserve discovering the wonders of wildlife.  If you don't enjoy the warmth of this spring, your trip to the Yankari Game Reserve will be lacking.
Recommended: Most Difficult Exams in the World
3. Lekki Conservation Centre, Lagos State: One of Nigeria's top natural preserves is located in Lagos, the Lekki Conservation Centre. A breath of fresh air and a getaway from the constantly bustling city of Lagos are some of the services provided by this conservation and relaxing centre.  The Nigerian Conservation Foundation (NCF) oversees and manages the 78 hectare conservation center/nature hub, which has been in operation for 21 years.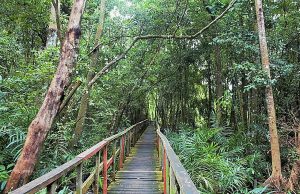 Lekki Conservation Centre, widely considered as a symbol of nature preservation, serves as the Nigeria Conservation Foundation's flagship project for the protection of the region's distinctive biodiversity, as well as its scenic, ecological, and recreational assets. It is located in the coastal region of western Nigeria. Your travel experience will be complete with this.
4. Zuma Rock, Abuja: The rock is regarded as one of the best tourist destinations in the nation. To the north of Abuja in Madalla, Niger State, is Zuma Rock, a monolithic Inselberg with a human face. It was once referred to as the F.C.T.'s undeniable watchman. It is the sandy covertness that envelops Zuba Town like a veil. The surrounding mountains maintain a significant distance from Zuma Rock, which the Zuba people interpret as a sign of respect for the rock's status as a monarch in the area.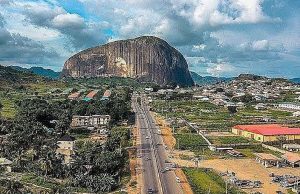 The popular Zuma Rock Fire, which occurs when the summit of the Zuma Rock catches fire under heavy rains, can be seen if you visit Zuma Rock between April and October, which is the rainy season in central Nigeria where the rock is located. This has continued to be one of Zuma Rock's wonders over time.
Recommended: Most Technology Advanced Countries In Africa
5. Agbokim Waterfall, Cross-River State: Seven cascades make up the Agbokim Waterfalls, which have a combined length of 6817.73 metres.  Thousands of birds live there and fill the area with their soothing chirping. It is surrounded by lush flora. It has come to be seen as the last vestige of beauty in a dying nature.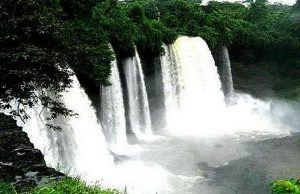 Agbokim Waterfall's majesty is most appreciated in the wet season. On the border between Nigeria and Cameroon, it is situated in the Etung Local Government Area of Cross River State in southeast Nigeria. It's the ideal spot for a family vacation, sightseeing, and meditation.
6. Aso Rock, Abuja: The 400-meter-tall Aso Rock is perhaps Abuja, Nigeria's capital city's most notable landmark. Due to its location near the country's administrative centre, the area is regarded as one of Nigeria's most beautiful tourist destinations.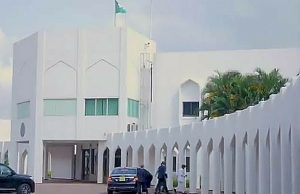 The Presidential Villa (Aso Rock Villa), the National Assembly, and the Supreme Court are the three principal institutions of the Nigerian Federal Government, and Aso Rock is home to all of them. However, the Aso Rock Villa building is the only one to have been constructed in the valley of the Rock. Although tourists are still permitted to visit this location, entry has become more restricted as a result of the recent increase in the threat of terrorist strikes by Boko Haram.
Recommended: How To Become a Successful Entrepreneur
7. Agodi Gardens, Oyo State: One of the major tourist destinations in the nation is the lovely park known as Agodi Gardens, located in the city of Ibadan. The location is a tranquil setting on 150 acres of land and is also known as Agodi Botanical Gardens or Agodi Gardens, Ibadan. Families typically use it on weekends and during holiday times.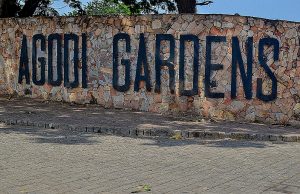 Its tranquil atmosphere makes it the ideal place for you to unwind, reflect on your priorities in life, or just hang out with loved ones. Agodi Gardens is guaranteed to help you forget about reality, whether it's through the water parks, the animal enclosure, or even just strolling around the garden trails!
8. Kajuru Castle, Kaduna State: Built more than 30 years ago in Kaduna State, Nigeria, Kajuru Castle is a lavish house in the Medieval-German style. The home has many turrets with crenellated walls and bedrooms modelled like dungeons. The castle is decorated in a mediaeval style, down to the crocodile pit in the portcullis (the gate that closes vertically).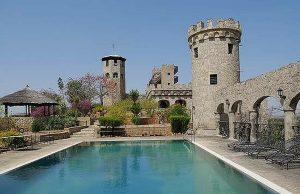 The castle has a main structure with a master suite (sometimes referred to as the "landlord's residence"), a knights' hall, and a guest tower with four rooms. There is a BBQ area next to the outdoor swimming pool where you may cool yourself on warm days.  You can take in an amazing view of the surrounding mountains and inselbergs from the pool area and the majority of the castle windows. The castle boasts its very own sauna, too!
Recommended: Animals That Has Gone Into Extinction (With Pictures)
9. Nike Art Gallery, Lagos State: Nike Art Gallery is a stunning five-story structure with a flawless white exterior that stands tall and proud in its surroundings. Rare marbles have been used to embellish the compound's barrier. Its walls are decorated in numerous beautiful artwork and inscriptions. As soon as you enter through its dark, colourfully inked gates, you are overcome with a profound sensation of awe. This magnificent residence is one of the most alluring places to visit in Lagos.
You can be sure that your enthusiasm for Nigerian art will soar, from the gallery's inner courtyard, where you'll find stone sculptures, a tie-dye workshop and hanging craftworks, to the great variety of artwork on exhibit inside the gorgeous building.
10. Tarkwa Bay Beach, Lagos State:Located close to Lagos Harbour is the sheltered beach of Tarkwa Bay. It is well-liked by swimmers and lovers of water activities, and it also has a friendly local population. You're going to adore this idyllic island so far from the bustle of Lagos. Unlike other public beaches in Lagos, Tarkwa Bay Beach is rarely crowded or noisy. Because of this, it's a perfect place for some quality time alone with your significant other or even a fun day out with your pals.
Visit Tarkwa Bay Beach on a weekday if you want to have a quiet, romantic experience. Despite being a small and less popular beach, Tarkwa Bay Beach attracts lots of tourists over the weekends, vacations, and holiday season.
Recommended: How To Give Evidence In Court
Conclusion
Nigeria is one of the most popular and stunning nations in West Africa, with remarkable and fascinating cities.  giving residents and tourists something to anticipate as they explore. From the rapidly expanding economy to the wonderful tourist attractions, breathtaking scenery, and exciting nightlife, these Nigerian cities have demonstrated that they are not just lovely but also hospitable.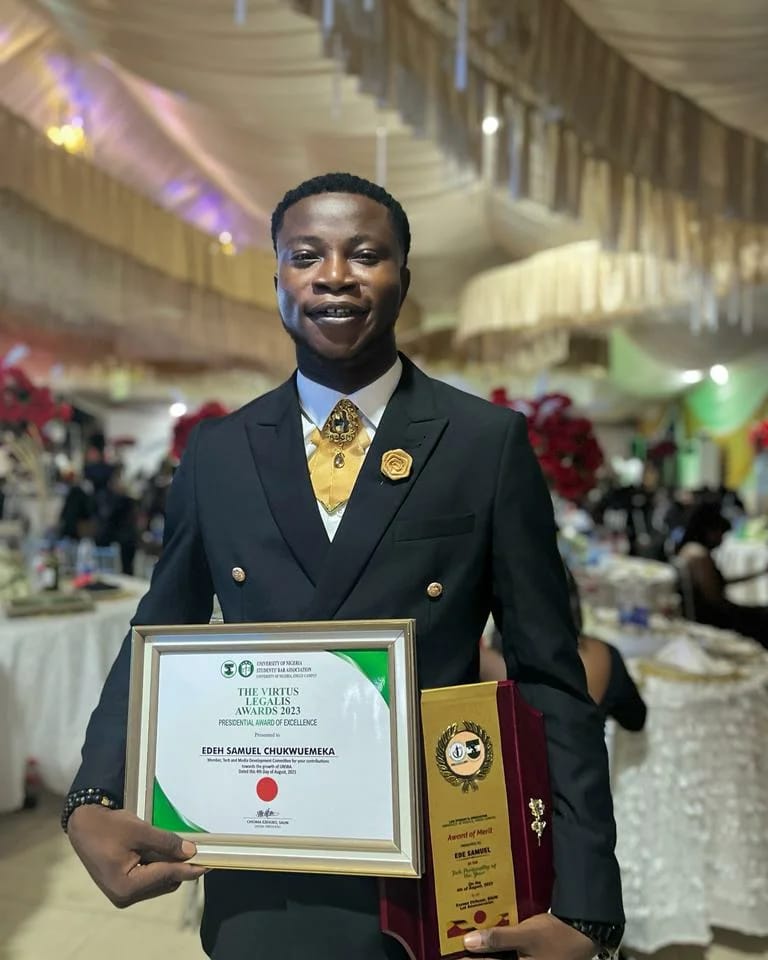 Edeh Samuel Chukwuemeka, ACMC, is a lawyer and a certified mediator/conciliator in Nigeria. He is also a developer with knowledge in various programming languages. Samuel is determined to leverage his skills in technology, SEO, and legal practice to revolutionize the legal profession worldwide by creating web and mobile applications that simplify legal research. Sam is also passionate about educating and providing valuable information to people.