Longest Snakes in The World: Studies on Snake is surprisingly one very interesting area of Research. Over the years, I had an avid interest in this area of research and it was fun, so it feels great writing on a related subject again. So in case you equally enjoy making research about snakes, or you are making a research on this topic for academic purposes, feel relaxed you are in a safe environment.
In this article, I shall examine the list of some of the longest snakes in the world. In determining the longest snakes in the world, this article took the following into consideration:
a. The length of the snake. Every snake mentioned in this article was ranked according to their length measured in meters or feet.
b. Existence. Instructively, this Article considered only snakes still in existence in the world today. Hence, all long snakes which are now where excluded from discussion in this article.
Recommended: Fastest breeds of dogs in the world 2022
Top 12 Biggest And Longest Snakes in The World Currently
On this basis, the longest snakes in the world are:
12. Beni Anaconda: Beni Anaconda (Eunectes Beniensis) otherwise known as Bolivia Anaconda is a specie of boa usually found in Aquatic muddy or swanky flooded areas at the Northwestern parts of Bolivia.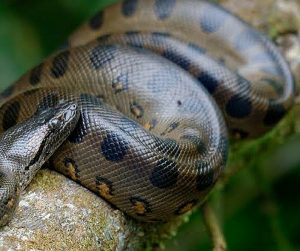 This Snake is characterized by its brownish green, olive or grayish green skin colour with black spots, and its relative long nature with its length of 3.5 meters equivalent to 11 feets, which therefore earns it a spot on the list of the longest snakes in the world.
11. Boa Constrictor: Boa Constrictors are large thick bodied specie of the boa family usually found in tropical climate areas of South and Central America, particularly in countries like Argentina and Mexico.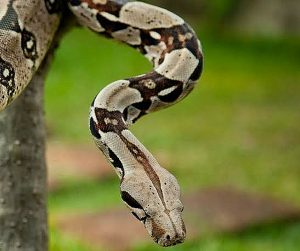 Boa Constrictors are extremely large snakes known for its swimming ability, its ability to wrap its large muscular body around their prey, and squeeze them till they suffocate, and its jaw which can stretch wide enough to swallow a very large prey at once. This snake has a length of 13 feets to carry its incredible weight of 60 pounds.
Recommended: Problems Facing South Africa And Solutions
10. King Cobra: King Cobra is one of the deadliest snakes in the world. This snake usually found in habitats such as Mangrove swamps, high altitude grassland, and rivers particularly in areas such as India, China, and some other parts of South Asia.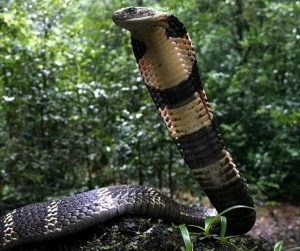 This Snake is considered really deadly because of its powerful venom and bite which contains a large amount of neurotoxin, which means that its single bite is capable of killing 10 persons or even extremely large animals such as Elephants, Hippopotamus, et cetera.
Surprisingly, this snake is a very shy mammal which usually tries to avoid humans at all cost, but impressively, this Snake is a very good striker and it has a length which supports its great positioning to strike preys or perceived threats. King Cobra has a length of 13 feet which makes it the longest venomous snake in the world.
9. Papuan Python: Apodora Papuan also known as Papuan Python is specie of Python which is usually found in New Guinea, areas of Savannah and rainforest in Indonesia. This specie is relatively big and very beautiful with its sleek body and ability to change its skin colour from a bright olive green skin, yellow body and light gray, and a completely dark brown skin. Notably, this snake has the ability to shine different colours depending on how light shines on them.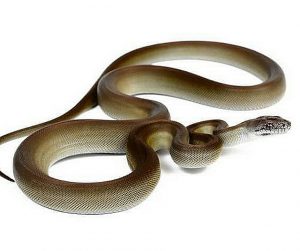 This Snake is one of the largest snakes in the world today, and it is equally one of the longest snakes in the world with a length of 4.3 meters (14 feet).
Also see: Strongest animals in the world 2022
8. Yellow Anaconda: Yellow Anaconda (Eunectes Notaeus) also known as Paraguayan Anaconda just Beni Anaconda is also non-venomous boa specie, usually found in Swamps, flooded, Desert and Xeria Scrubland areas, grasslands and savannahs in countries such as Paraguay, Bolivia, Brazil, Uruguay, and Argentina.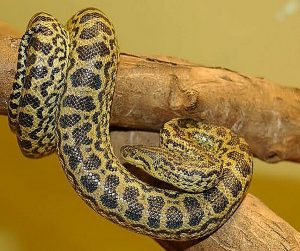 This snake is yellowish green in colour with some parts of overlapping oval black spots. It is said that the females are taller than the male with a length of 15 feet, which undisputedly mans that it is one of the longest snakes in the world.
7. Cuban Boa: Cuban Boa (Chilabothmas Angulifer) also known as the Cuban tree boa is usually found on trees and caves in areas of Rainforest, coastal scrub forest, semi deciduous forest, and evergreen forest.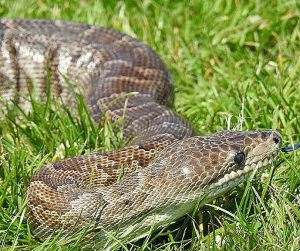 This Snake is a dangerous predator and is said to be largest as well as longest snake in Cuba with its length of 16 feet, which means that it is not only the longest snake in Cuba, but also one of the longest in the world today.
Recommended: Best Note Taking Methods
6. Burmese Python: Bumese Python (Python Bivittatus) is specie of Python which is usually found in South East Asia, and characterized by a dark brown skin with Berge blotted irregularly shaped.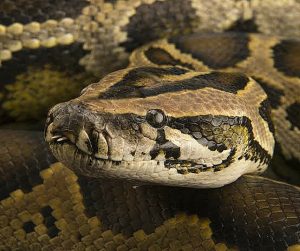 This snake has the ability to live on tree, and only move to staying on the ground when it has grown old. An older Burmese python is the kind under examination, as at this stage it must have reached its maximum length which is around 5.74 meter (18.8 feet).
5. Indian Python: Indian Python also known as Asia Rock python is large non venomous python specie which is usually found in Tropical and Sub Tropical regions of India.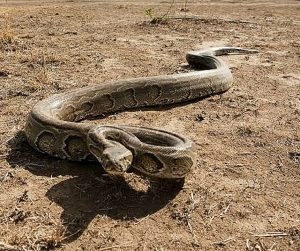 This Snake is remarkably a giant snake with a weight of 91kg and a length of 6.4 meters (21 feet) which makes it one of the longest snakes in the world. Notably, this snake is still in existence, though it is endangered specie as it has been victim to illegal hunting and loss of habitat due to agricultural development in its habitat.
Also see: Reasons why democracy is considered the best system of government
4. Africa Rock Python: Just like the Asia rock python, the African rock python is a very large Snake and is equally one of the largest living python in the world today. This Snake is the largest Snake in Africa, and it is usually found in Forests, Savannahs, grassland, semi desert, and rocky areas in countries such as Nambia, Senegal, Ethiopia, and South Africa.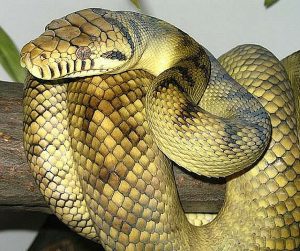 This Snake is characterized is by a large thick and lengthy body covered with coloured blothes and body marking which vary between brown, olive, and yellow. This snake has an incredible length of 7.5 meters (25 feet) which undoubtedly makes it the longest snake in Africa.
3. Amethystine Python: Amethystine Python (Morelia Amethistina) also known as Scrub Python is non venomous specie of Python.
This snake impressively has a shinning smooth scales and a light yellowish gray to Olive brown skin colour, and a blue purple iridescent. Furthermore, it has a length of 8 meters (26 feet) which makes it the longest snake in Indonesia.
Recommended: Differences Between Endnotes And Footnotes
2. Green Anaconda: Green Anaconda (Eunetes Murins) also known as Giant Anaconda is boa specie usually found in swamps, marshes, and tropical rainforest regions in South America.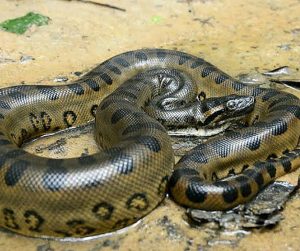 This Snake is known for its extremely muscular large body with an olive green or olive brown skin colour with dark oval spots along its spines, its ability to swim, as it very sleek in water and in fact one of the best swimmers. Remarkably, this Snake is the largest snake in the world, and equally the 2nd longest snake in the world with a length of 29 feet.
Also see: Importance Of Agriculture to Man and the Society
1. Reticulated Python: Reticulated Python happens to be the longest snake in the world with an incredible length of 10 meters (33 feet).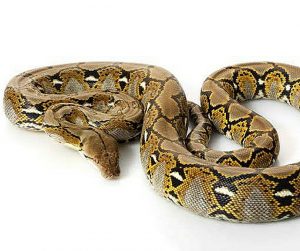 This Snake is non venomous snake and the largest member of Pythonidae family, it is usually found on woodland, rainforests, and grassland areas in South eastern and South Asia, particularly in countries such as India, Singapore, Bangladesh, Vietnam, Thailand, Cambodi, Malaysia, Vietnam, but to mention a few. This Snake is sometimes imported to other countries which explain why you may see the snake in a good number of countries of the world today.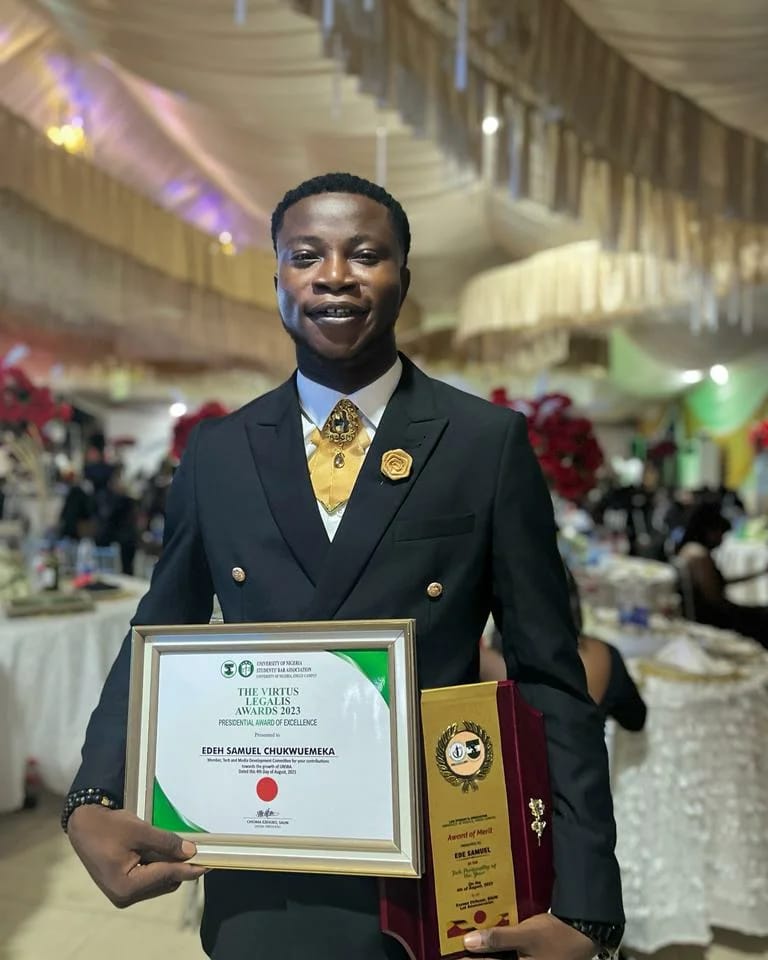 Edeh Samuel Chukwuemeka, ACMC, is a lawyer and a certified mediator/conciliator in Nigeria. He is also a developer with knowledge in various programming languages. Samuel is determined to leverage his skills in technology, SEO, and legal practice to revolutionize the legal profession worldwide by creating web and mobile applications that simplify legal research. Sam is also passionate about educating and providing valuable information to people.