10 Quietest Places in the World: Over time, the need for peace and quiet has grown tremendously. Finding a peaceful area to get away from it all on a globe with over seven billion people might be difficult. Construction, vehicles, sound systems, and other human-made sound devices have all contributed to a lot of noise pollution.
Those looking for tranquility have a lot to deal with. Even putting your fingers in your ears with a lot of power isn't enough to block out all the sounds. Even the most advanced noise-canceling earplugs cannot provide escape from the clamor of ordinary life as these particularly silent places on Earth can.
Recommended: Countries with the Lowest cost of Living
10 Quietest Rooms, Places and Cities On Earth
The following ten locations have been named the world's quietest:
1. Building 87, Washington, US: The place defined as "where sound goes to die" is at the top of our list of the world's quietest places. According to Guinness World Records, this Microsoft research lab in Redmond, Washington, is the quietest place on the planet.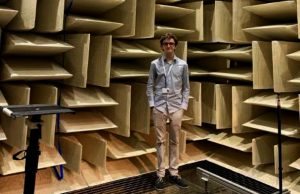 An anechoic chamber — a room shielded from outside noises and designed to absorb all reflections of sound and electromagnetic waves within, making it fully echo-free – was constructed by the tech corporation for optimal audio and gadget testing.
2. Antarctica: Exploring Antarctica takes a daring person, but those who do will be greeted with a silence they didn't know existed. The world's southernmost continent has mostly remained unaffected by civilisation. There are a few communities in the ice-encased wilderness for the scientists who face the cold for study on a regular basis.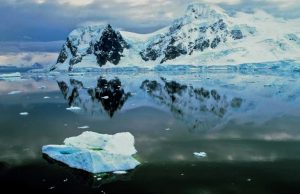 Expedition ships take enthusiastic travelers on multi-day excursions to explore the frozen paradise, with lots of possibilities to stroll across the ice and find quiet locations to enjoy a part of the earth that has been preserved in its pristine condition.
Did you know that Antarctica contains the majority of the world's fresh water supply? Antarctica's huge ice sheet, which covers 14 million km2 and holds 60-90 percent of the world's fresh water, is the world's biggest ice sheet, storing 60-90 percent of the world's fresh water.
Also see: Countries with the most corrupt police force
3. Tak Be Ha Cenote, Mexico: If you go to Cenote Tak Be Ha before the masses come, you might be able to find some peace and quiet underground in Tulum. People are naturally drawn to the planet's beauty, but with people comes noise, and one of Tak Be Ha's most stunning features is its stillness.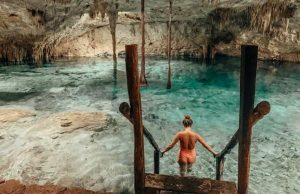 Cenotes are natural wells created by collapsing limestone bedrock, which provide wonderful swimming holes with clear water and intriguing rock formations. When one is lucky enough to visit Cenote Tak Be Ha alone, no light nor sound can permeate the cave walls, making it among the quietest places on the globe.
4. Olympic National Park, Washington, US: The One Square Inch of Silence at Washington's Olympic National Park, located within the Hoh Rainforest portion of the park, is finally a more natural introduction to the rankings. This sliver of forest boasts a "diverse natural soundscape" as well as "substantial intervals of natural silence."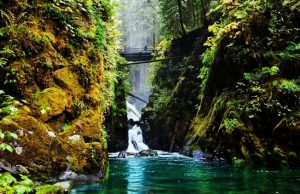 The park is said to include the biggest complete coniferous forest in the Lower 48 US states, as well as one of the country's most pure, undisturbed, and ecologically diversified settings. It is regularly checked for any noise incursions.
Did you know: The Olympic National Park spans over 900,000 acres and has over 3,000 kilometers of rivers and streams, as well as 60 recognized glaciers and one national natural landmark.
Also see: Cheapest Countries to Study in the World 2022: 11 Most Affordable
5. Makgadikgadi Pans, Botswana: The Makgadikgadi Pan, among the world's largest salt flats, situated in the center of an arid desert in north-east Botswana, covering 3,900 square kilometers. The only plant life is a thin covering of blue/green algae, which is all that remains of the extinct Makgadikgadi Lake. There is little biodiversity in this place during the dry season. However, this changes once the rains arrive, thus this should just be here on list for a few months of each year.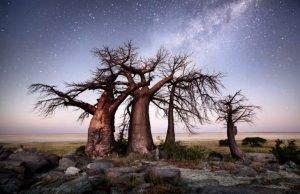 Did you know? According to studies, modern Homo sapiens originated in this region 200,000 years ago, when it was a huge, highly productive area of lakes, rivers, marshes, woods, and grasslands.
Also see: Most powerful African countries 2022
6. Orfield Laboratories, Minnesota, US: This anechoic chamber is located at the Orfield Laboratories in Minneapolis, which earned the Guinness World Record until our number one entry came along and stole it.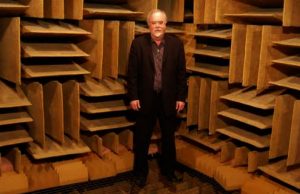 Visitors may request tours of the facility through its website, but it advises that they should not be left alone in the chamber for an extended period of time. Journalists, on the other hand, have been left alone in the dark. The absence of sounds – except from the sound of their own bodies – pained most of them for less than 20 minutes.
If you're looking for a sound-free session closer to home, the University of Salford has an anechoic chamber that is accessible to the public on a few times each year; it's certainly worth a Google search!
7. Wadi Rum Protected Area – Jordan: The Wadi Rum Protected Area has experienced an increase in eco-tourism in recent years, with luxury camps dedicated to preserving the area's natural beauty. The Historic site is home to an incredible amount of ancient sculptures in many languages.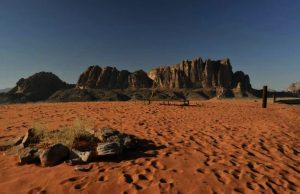 It also houses incredible red rock formations that have served as natural settings for films set on Mars, and brilliant sunsets that lead to star-studded night sky. The reserve's vast expanse contributes to the stillness, and visitors will have no trouble discovering their own little oasis of natural tranquility.
Recommended: How to become a successful blogger
8. Kelso Dunes, Calif: You've always wanted to visit Egypt to view the Great Sand Sea, but it's always been too crowded? The Kelso Sand Dunes in the United States are the next best thing. The Great Sand Sea in Egypt is often compared to these dunes, but kelso Dunes are without noise.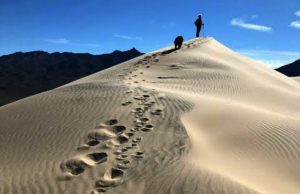 The dunes are a pleasant spot away from civilization and industrial noise, despite the fact that they are typically windy. If you wait until late in the evening, the wind typically settles down and you may enjoy some peace and quiet beneath the night sky. During your journey, you could even witness a Mojave fringe-toed lizard, which can "swim" in sand.
9. Sinharaja Forest Reserve, Sri Lanka: The Sinharaja Forest Reserve, which is both a national park and a UNESCO World Heritage Site, is one of Sri Lanka's most important environmental conservation projects; according to the UNESCO list, it is "the country's only viable section of main tropical rainforest."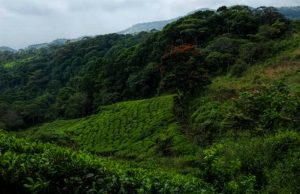 Because of its remote location, the Sinharaja Forest Reserve escaped commercial harvesting until being designated as a national park in 1978. People usually visit during winter or late summer, however nature outpaces humans all year. This forest reserve is home to a diverse range of birds, butterflies, plants, amphibians, reptiles, and animals (the name meaning "Lion Kingdom").
Recommended: Most beautiful countries in the world
10. Haleakala Crater – Hawaii: The dormant Haleakal Volcano dominates the Hawaiian island of Maui, a popular tourist site with hundreds of thousands of visitors each year. Haleakal's crater is a bed of dry lava devoid of vegetation, rising over 10,000 feet above sea level.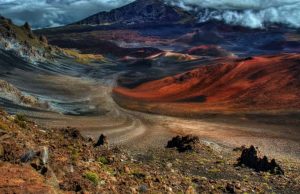 At higher heights, sound travels more slowly, albeit there isn't much sound to transfer. Because the exotic terrain contains nothing in the way of fauna, visitors will experience a strange sense of aloneness that is both calm and unsettling, as if they are the only living things amid a vast expanse of desolate beauty.
Recommended: Which Economic System is the best, Socialism, Capitalism or Mixed Economic System?
Conclusion
All you need from occasionally is a peaceful space to unwind. There are lots of locations to go for some fresh air, solitude, and mental clarity. Silent spaces may be found all throughout the world, from deserts to national parks to man-made chambers. That is well covered in the preceding list of the quietest locations.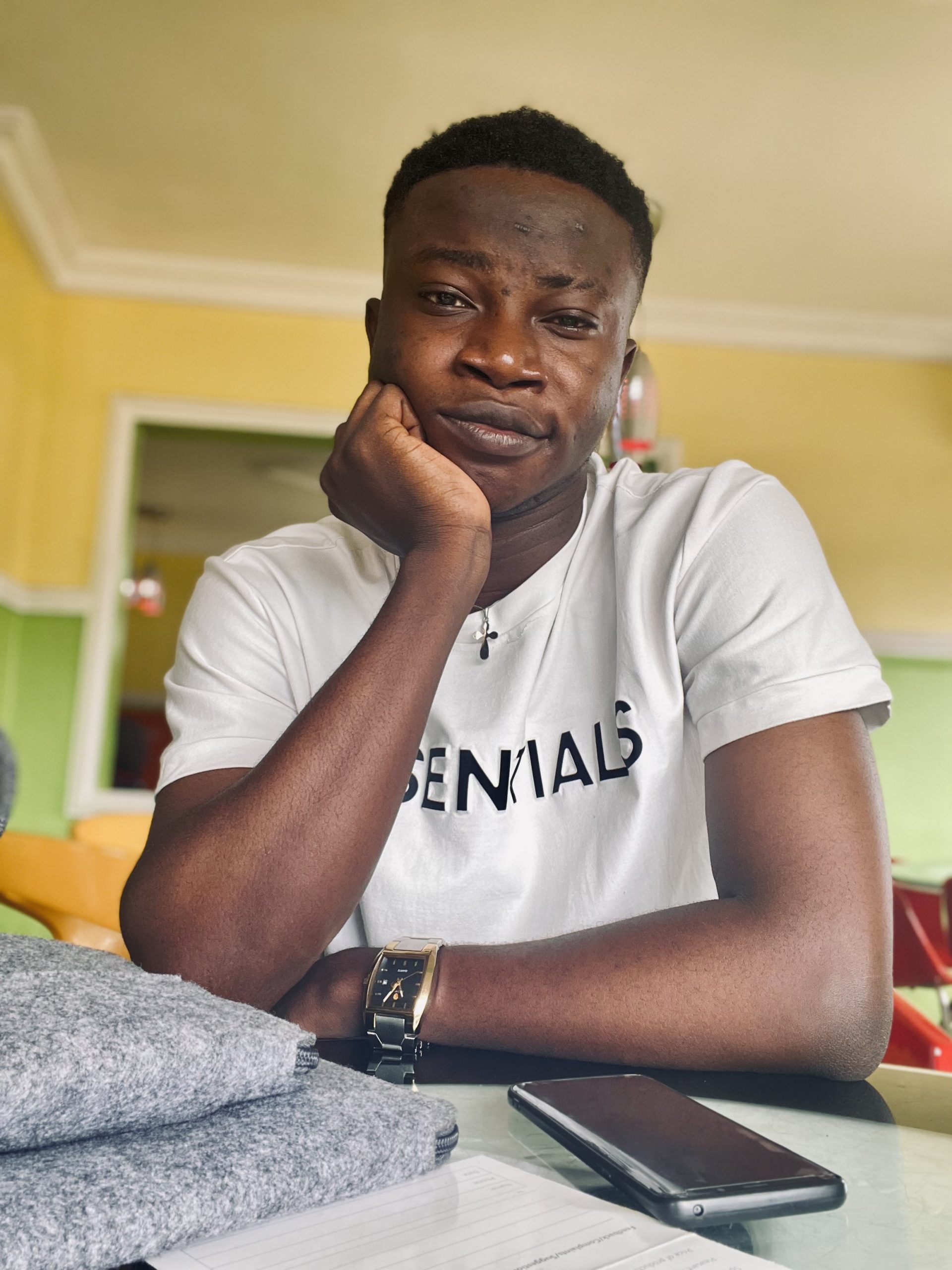 Edeh Samuel Chukwuemeka ACMC, is a Law Student and a Certified Mediator/Conciliator in Nigeria. He is also a Developer with knowledge in HTML, CSS, JS, PHP and React Native. Samuel is bent on changing the legal profession by building Web and Mobile Apps that will make legal research a lot easier.