Richest Criminals in The World: It should come as no surprise that illegal activity frequently pays significantly more than any legal employment. Although many nations have taken substantial steps to curtail criminal activities, it is nevertheless on the rise where we live. Criminal activities are unacceptable and are subject to a variety of penalties. Nonetheless, some people will do everything to achieve their goals as long as it results in money. Due to the many benefits, a lot of people join the criminal underworld.  Notwithstanding the adage that "bad deeds bring about evil deeds," some people have managed to change the story by making a significant amount of money simply by doing a lot of nasty things.
If their riches are not interfered with, these criminals could potentially provide for future generations with the enormous amounts they have amassed. Very intriguing that some even appear on lists of the world's richest or most influential individuals. Yet, this does not or cannot disprove the proposition that "bad is bad"; there is no way around it.
We'll look at some of the wealthiest criminals in the world in this article. This ranking of the world's wealthiest criminals, which includes information on their net worth, how they acquired it, and where they reside, includes everyone from drug dealers to con artists. It's important to note that while some of these offenders have crossed over to the great beyond, others are still alive and well, serving their sentences in jail or roaming the streets freely.
Recommended: How To Carry Yourself As A Woman
Top 7 Richest Criminal in the World of all Time
1. Amado Carrillo: The leader of the Mexican Juarez Cartel was Amado Carrillo Fuentes, also referred to as the Lord of the Sky. He was an opulent mobster that controlled over 22 private 727 jet airplanes as well as other private jets, which he used to acquire cocaine. Drugs from Mexico and Colombia would be imported by this mafia boss, who would then sneak them into the United States.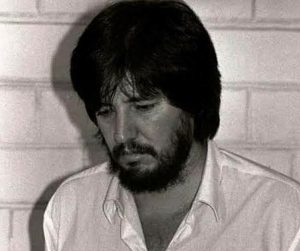 He was recognized as the DEA's top drug trafficker of his time. He passed away in 1997 while receiving plastic surgery to change his appearance, which was unfortunate for him and lucky for others. He was thought to have a net worth of $25 billion before his passing, making him the richest felon in the world.
2. Pablo Escobar: Colombian criminal Pablo Escobar is well-known throughout the world for his illegal exploits and is recognized as the most renowned drug lord. He was in charge of the Medellin Cartel, which brought millions of dollars worth of cocaine into the country. Pablo Escobar had a reputation for bribing officials with his wealth to allow him to do his business unmolested and safely. Also, he has a particularly harsh culture in which he has assassinated officials who refused to take his bribes.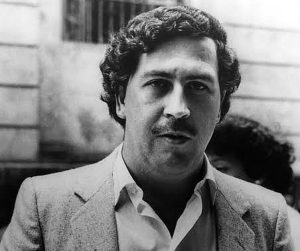 With a $25 billion net worth, he rose to the 7th-richest man in the world. Moreover, he is the second-richest criminal in the entire globe. Following his escape from a Colombian prison in 1993, Pablo Escobar was executed by Colombian police with assistance from the US.
Recommended: Best Countries To Migrate/Relocate To From Nigeria
3. Leona Helmsley: Until her death, Leona Roberts Helmsley was an American businesswoman who was known as the "Queen of Mean" because of her colorful personality and reputation for oppressive behavior. She was born on July 4, 1920, and passed away on August 20, 2007. Leona Helmsley was an American condominium realtor and wife of multimillionaire real estate investor Harry Helms Helmsley.  Harry married Leona after divorcing his wife of 33 years, and the two of them went on to establish a prosperous real estate business in New York City.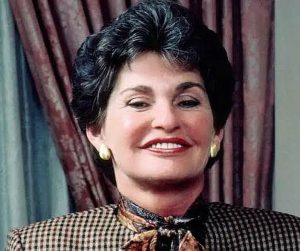 Leona received a 16-year sentence for federal income tax evasion in the late 1980s, which was later reduced to 19 months in prison and two months in house arrest. A former cleaner who worked for Helmsley testified during the trial that she overheard Helmsley declare, "We don't pay taxes; only the little people pay taxes," and that statement stuck with her for the rest of her life. During the height of her success, Leona made it to the list of all-time richest criminals with a net worth of about $5 billion.
4. Carlos Lehder: On September 7, 1949, Carlos Enrique Lehder Rivas was born in Armenia, Colombia. Drug trafficker Lehder, who is German and Colombian, once had a peak net worth of $2.7 billion. His vast cocaine distribution network, which was based on his private island in the Bahamas, is how he rose to fame. He was among the wealthiest drug dealers ever.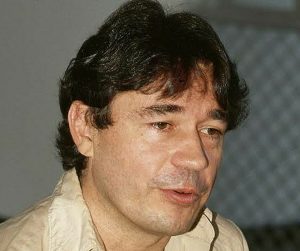 He was jailed in the US after making a huge sum of money from his drug enterprises. Lehder is currently residing in Germany after serving his reduced term. He collaborated with some of the most prominent figures in the global drug trade during his career as a drug trafficker, including Pablo Escobar.
Recommended: Countries Where Teachers Are Paid the Most
5. Adnan Khashoggi: At the time of his passing in 2017, Adnan Khashoggi, a businessman from Saudi Arabia noted for his lavish lifestyle and business dealings, had a net worth of $2 billion. Adnan Khashoggi, an ammunition dealer, gained the moniker "Great Gatsby of the Middle East" when his net worth reached $4 billion in the early 1980s, and he was briefly recognized as the richest person in the world.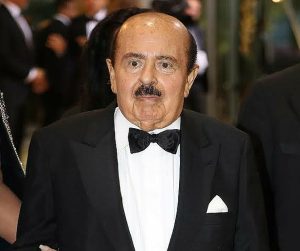 Khashoggi was the CEO of the Triad International Holding Corporation, a worldwide private investment firm that managed several significant assets and companies around the world. Also, he played a significant role in both the Lockheed bribery and Iran-Contra investigations. Although he was accused in the Iran-Contra crisis, he was found not guilty in the US.
6. Griselda Blanco: Griselda Blanco was a Colombian drug boss of the Medellin Cartel and a frontiersperson in the Miami-based cocaine trafficking trade in the 1950s. Around 200 murders are allegedly the result of her involvement in the drug trade from Colombia to New York. At the age of 69, Griselda Blanco was shot and killed in 2012.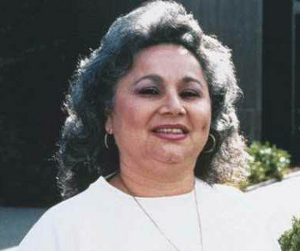 Her nicknames were La Madrina, The Black Widow (after the fact that she had lost three husbands), and Cocaine Mother. She was the sixth-richest criminal in the world and had amassed a fortune of up to $2 billion before her demise.
Recommended: Most Dangerous People In the World
7. Joaquin "El Chapo" Guzman: Joaquin "El Chapo" Guzmán is a former drug lord from Mexico with a $1 billion peak net worth. Guzman served as the previous leader of the Sinaloa Drug Cartel. He handled the exceptionally extensive drug trafficking between Mexico and the United States throughout his rule.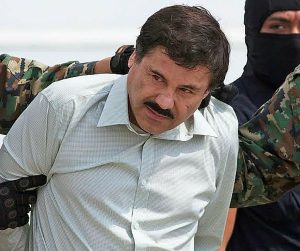 El Chapo, who frequently used tunnels and stored drugs in cans or fire extinguishers, was at his height of power the largest smuggler of cocaine shipments between Colombia and the United States. Also, he smuggled substantial amounts of heroin, methamphetamine, and marijuana. One of the most powerful traffickers in the entire globe is thought to be El Chapo. Moreover, the mafia leader was named Mexico's top drug lord in 2003.
Recommended: Most Watched Anime In The World 2023/2024: Top 10 Popular
Conclusion
Although many countries took major steps to reduce crime, many criminals made enormous profits from their illegal activities. Most criminals don't care about the repercussions of their conduct as long as they stand to gain financially. Despite the extremely poor chances of surviving, some people think that crime pays off.
Even though these history's legendary criminals accumulated significant money, it is worth noting that while some of them served jail terms, many others had their lives cut short by these crimes. This goes to show that criminal behavior no matter how tempting is always accompanied by a huge consequence.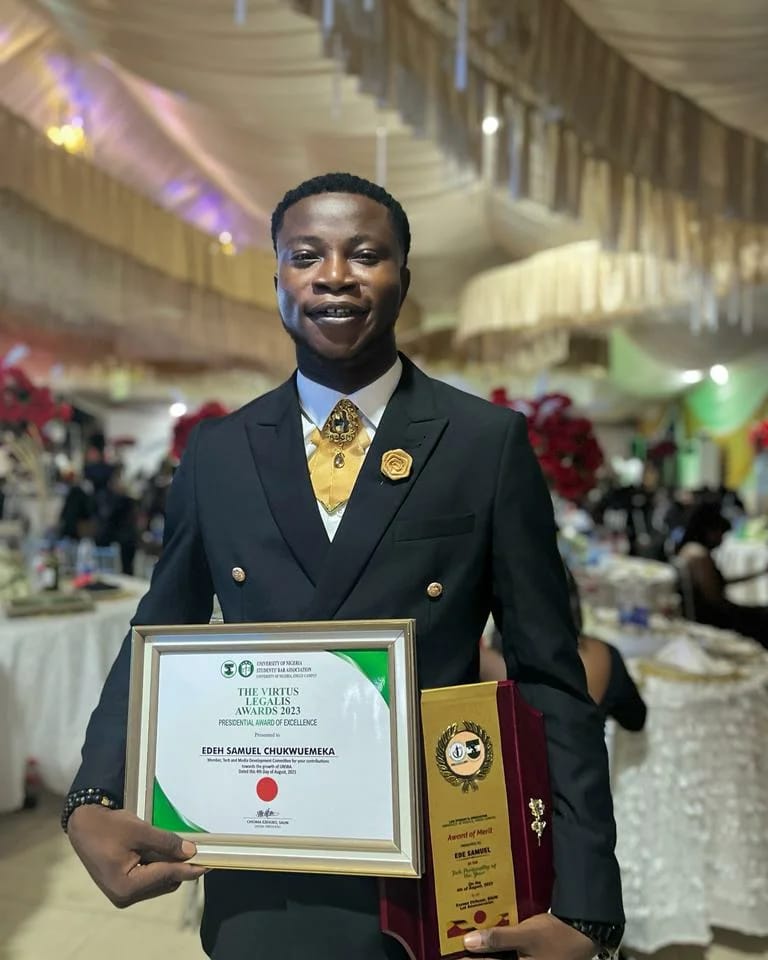 Edeh Samuel Chukwuemeka, ACMC, is a lawyer and a certified mediator/conciliator in Nigeria. He is also a developer with knowledge in various programming languages. Samuel is determined to leverage his skills in technology, SEO, and legal practice to revolutionize the legal profession worldwide by creating web and mobile applications that simplify legal research. Sam is also passionate about educating and providing valuable information to people.