Why Nigeria is still Underdeveloped: There is no doubt that Nigeria is one of the countries that is blessed with both mineral and petroleum resources in the world. However, since the country has failed to manage its resources properly, there has been a slow rate of growth and development for over 60 years of independence. With all the resources that it has, Nigeria cannot currently boast of 24hrs electricity, good roads or an effective educational system.
This is quite pathetic because other countries like Dubai, which has the same petroleum products as Nigeria has been able to grow their economy and even become one of the foremost tourists destinations in the world. Well, poor management of resources is not the only cause of underdevelopment in Nigeria. As we continue, i will share with you the 7 Reasons why Nigeria is still underdeveloped today.
Why Nigeria is Underdeveloped
Listed below are some of the reasons why Nigeria is still underdeveloped:
Tribalism
Corruption
Lack of education
Lack of patriotism
Nepotism
Over population
Brain drain
Mismanagement
Apathy
The above listed are just a few reasons why Nigeria is still a third world nation. In the course of explaining some of those reasons, I will also be providing some solutions to the problem identified. Nations like United States and Canada have mastered how to use their resources effectively and if Nigeria can emulate their practices our country would certainly become developed.
Also read:
Factors that Hinders the rule of law in Nigeria
Pillars of Democracy in Nigeria
Achievements of the military in Nigeria
Characteristics of Military Rule in Nigeria
Hierarchy of courts in Nigeria
1. Tribalism:
Tribalism is evidently one of the reasons why Nigeria is still a developing nation. In Nigeria there are over 500+ ethics groups, the three major ethnic groups are: Igbo, Hausa and Yoruba. These three major ethnic groups do not work together for the common good of the nation Nigeria, rather each works only for the development of its own people and region. When it comes to elections, people tend to vote not based on competence but on tribe.
This has lead to the election of unqualified and corrupt officials. When this officials get to office they tend to work mostly for the development of their various regions or the enrichment of their own pockets. For Nigeria to be developed, citizens need to change their mindset and start electing officials based on competence and not tribe. Every tribe should also tend to work hand in hand for the development of the Nation as a whole.
2. Corruption:
This is also one of the major reasons why Nigeria is underdeveloped today. Corrupt officials engage in bribery and embezzlement of public funds. Accordingly, corrupt officials emerge when people elect unqualified and unpatriotic people to office. There is no doubt that corruption is a killer of progress. For Nigeria to become developed, citizens need to take a stand against corruption and corrupt officials.
That involves staying and waiting for their opinions to be counted. We also need to protest against corrupt officials and hold elected officials accountable for all their acts while in office. The country must show its rejection for corruption to the whole world.
3. Lack of education:
Lack of education is one of the reasons why Nigeria is still underdeveloped. Due to illiteracy, a lot of people in Nigeria now lack the technical know how required to develop the country. The government ought to make education a priority and one of top items on its agenda.
The government should invest and allocate a huge chunk of the budget to improve the quality of education received at tertiary institutions. More libraries should be established in other to created a reading culture among students. The government should also invest in getting ict centers up and running in all parts of Nigeria as technology is the driving force of the modern economy.
4. Lack of patriotism:
Many elected officials are not patriotic. A patriotic leader would want the best for his country, he would want his country to be developed so it be like other first world countries.
Citizens need to elect leaders who will make improving the standard of living in Nigeria a top priority and make sure that all these corrupt officials are booted from office.
5. Nepotism:
Nepotism is one of the causes of under development. Wikipedia defines nepotism as "favoritism granted to relatives in various fields, including business, politics, entertainment, sports, religion and other activities."
A lot of key positions in Nigeria are not granted based on merit but based favoritism. This often leads to the appointed of unqualified people to office. In the future we should ensure that only qualified persons are appointed to key positions.
Also read:
Brain drain in Nigeria: Causes, Effects and Solutions
Examination malpractice in Nigeria: Causes, Effects and Solutions
Causes of Corruption in Nigeria
6. Over population:
Nigeria is very populated, the country population is almost at 200 million. The resources available is not always enough to take care of the masses. This is due to the level of mismanagement in the country. To ensure that the rising population does not starve, citizens should make sure that only quality people are elected or appointed to office so as to ensure that the country is developed.
7. Brain drain:
This is another cause of underdevelopement. Brain drain can be said to be the emigration or immigration of individuals who have received advanced training at home. Another name for it is human capital flight.
The net benefits of human capital flight for the receiving country are sometimes referred to as a "brain gain" whereas the net costs for the sending country are sometimes referred to as a "brain drain".
In occupations that experience a surplus of graduates, immigration of foreign-trained professionals can aggravate the underemployment of domestic graduate. We need to improve our own country to avoid losing more educated graduates.
8. Mismanagement:
This is another cause if underdevelopment. Nigerian resources are being mismanaged by the corrupt officials. Nigerians should be mindful of the kind of officials they elect into political. Only highly educated and patriotic citizens should be allowed to manage the country's economy.
9. Apathy:
Another major cause of underdevelopment. Citizens should always vote in elections, because that is the only way our voice is heard. We must vote in order to prevent corrupt officials from rigging elections and damaging the economy by embezzling funds.
If Nigeria can adopt the above listed solutions Nigeria will become one of the most developed countries in the world not just Africa.
Also read:
Political parties in Nigeria from 1960 till Date
Best governors in Nigeria: 10 most performing
Ways of Acquiring citizenship in Nigeria
How to answer law problem questions using IRAC method
Best commercial courses to study in the university
From the above discussed points, i believe you know some of the major reasons why Nigeria is still underdeveloped today. These causes are not far-fetched. They are obviously seen in our society today. In summary, it is evident that the development of Nigerian largely depends on the government and its citizens. If the country must move to its next level, all hands must work together.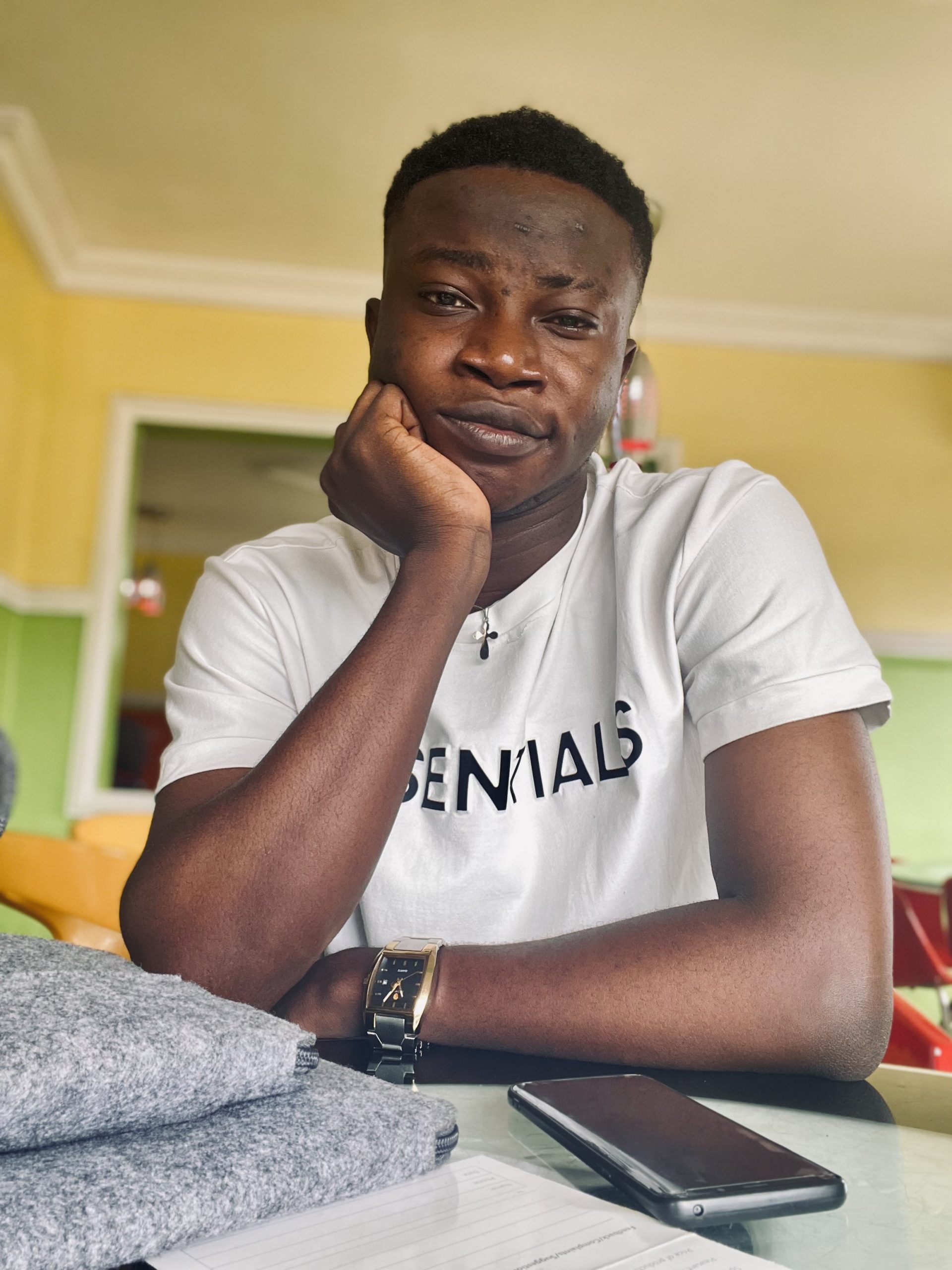 Edeh Samuel Chukwuemeka ACMC, is a Law Student and a Certified Mediator/Conciliator in Nigeria. He is also a Developer with knowledge in HTML, CSS, JS, PHP and React Native. Samuel is bent on changing the legal profession by building Web and Mobile Apps that will make legal research a lot easier.