Top 12 Best Countries To Study Abroad: One of the unique experiences a student may have is studying abroad. Students are drawn to study overseas because of the diverse landscapes, multicultural environments, and historical universities.
Students all around the world opt for the most popular study abroad countries because they believe these nations will provide them with a superior education system and more job chances while they are studying or after graduation, among other perceived benefits. These advantages influence students' decisions about where to study, and the more international students there are, the more popular the country becomes.
We'll look at the Top 12 Best Countries to Study Abroad in this article. a description of why the countries mentioned are so popular, as well as their educational systems.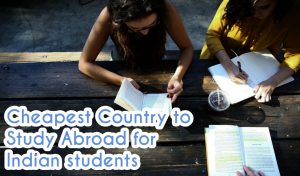 The following factors are regarded as the most important when selecting a study abroad location:
1. To reach my professional objectives.
2. To learn about a new culture or way of life.
3. To gain access to higher-quality instruction
4. To have fun
5. Expand my professional network or meet new pals.
6. Attempting to learn a new language.
Recommended: Cheapest country to study MBA in 2023
Top 12 Best Countries To Study Abroad and Work For International Students 2023
1. The United States Of America: The United States has the most number of international students, with 1,200,299 in total. For a variety of reasons, students from over the world choose the United States of America as among the most popular study destinations. Two of these factors include a flexible curriculum and a diverse environment. US institutions provide a wide range of courses in a wide range of majors and extensive training programs, workshops, and training opportunities for overseas students. Furthermore, most US universities are in the world's top 100.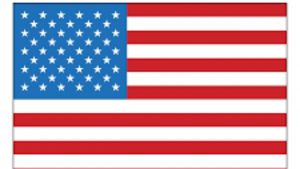 Another reason why overseas students prefer the United States is the need to obtain a lot of experience both academically and socially. With mountains, seas, deserts, and magnificent towns, it has a little bit of everything. It has a wide range of universities that welcome international students, so students can always choose a program that suits them. Students can always select between numerous places and cities that have different things to offer.
Top US universities
a. Harvard University
b. Stanford University
c. Yale University
d. Massachusetts Institute of Technology (MIT)
Top courses to study in the USA
a. Business
b. Engineering
c. Computer Science and Information Technology
d. Pharmacy
e. Business Analytics and Data Science.
2. Australia: Australia is a global leader in education and a multiculturalist country. As a result, this community accepts people of different backgrounds, colors, and tribes. This country has the highest proportion of overseas students in comparison to its total student population. Because there are so many school courses and programs available in this country. Any software you can think of can be studied.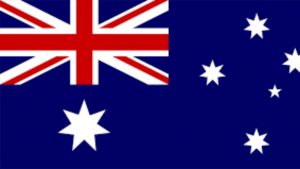 This country also has some of the best institutions and colleges in the world. This is one of the primary reasons why overseas students choose to study in this country tuition fees are also comparatively modest, lower than in any other English-speaking country in the region.
Part-time work is permitted by the Australian government for international students on student visas. If you want to work in Australia, the student visa allows you to work up to 30 hours every two weeks during your studies and full time during your holiday. Hundreds of job boards are recruiting students to work in recruiting, admissions, and student services on campus.
Top universities in Australia
a. Australian National University (ANU)
b. University of Sydney
c. The University of Melbourne
d. University of New South Wales (UNSW)
e. The University of Queensland (UQ)
Top courses to study in Australia
a. Accountancy
b. Biomedical Engineering
c. Core Engineering
d. Earth Sciences and Related Fields
e. Computer Science & Information Technology
Also see: Effective ways to apply for scholarship abroad
3. Canada: Canada is one of the most peaceful study nations in the world, according to the Global Peace Index, and international students flock to the country because of its calm environment. Canada not only has a peaceful environment, but its people are also nice and welcoming, treating international and domestic students equally. International students are also helped by the Canadian government in a variety of ways.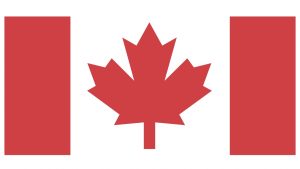 One of the reasons Canada is so popular as a study abroad destination is because international students are allowed to stay and work in the country for up to four years after graduating under the guidance of Canada's Post Graduation Work Permit Program. Students are not only allowed to work after graduating but they are also permitted to work for up to 30 hours a week throughout the semester in which they are enrolled.
Top Universities in Canada
a. University of Toronto
b. McGill University
c. University of British Columbia
d. Université de Montréal
e. University of Alberta
Top courses to Study in Canada
a. MBA
b. Medicine
c. Technology
d. Engineering
e. Media and Journalism
Also see: Most profitable skills to learn in 2022
4. The United Kingdom: United Kingdom is one of the most popular study abroad locations after the US. The United Kingdom has a diverse selection of top-notch universities. When studying in the United Kingdom, it is recommended to look for scholarships because tuition fees vary by institution and can be rather expensive. This well-known international study location invites all students who want to study in a country with a diverse cultural landscape.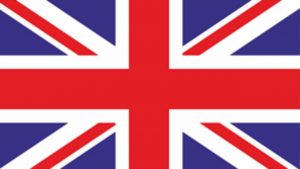 Because the educational system in the United Kingdom is flexible, students can work part-time to help fund their studies. Because this is a British country, communication is not a problem, and as a result, students flock to this region of the world, making it the most appealing foreign study location today.
It's also worth noting that UK institutions consistently rank among the top in the world, and they have a strong international reputation.
Top universities in the UK
a. University of Oxford
b. University of Cambridge
c. Imperial College London
d. UCL (University College London)
e. University of Edinburgh
Top courses to study in the UK
a. Business and Management
b. Engineering
c. Medicine
d. Law
5. Germany: There are three main reasons why this country ranks first on our list of the most popular study abroad destinations and is popular with foreign students. One of these factors in addition to their excellent educational system is their inexpensive tuition fees. Some German colleges do not charge tuition fees, allowing students to receive free education, notably in public schools. The majority of the courses and degree programs are free of charge.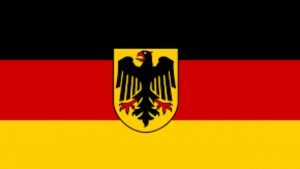 However, there is one exception and it is found in the Master's program. Tuition for this program is charged by public colleges.
However, it is quite affordable compared to those of other European countries you may be familiar with. Another reason for Germany's selection is the country's low cost of living. If you're a student, there is an added benefit because you'll have to pay lesser entrance costs to places like theaters and museums.
Expenses are moderate and affordable in comparison to other nations in Europe Rent, food, and other expenses are almost the same as in the previous year. The expense of living in the EU as a whole. The third, but certainly not least, factor is Germany's stunning natural beauty. Having a long and illustrious history historical and natural beauties, as well as a modern metropolis that is pleasing to the sight. This is an opportunity for overseas students to enjoy Europe.
Top universities in Germany 
a. Technische Universität München
b. Ludwig-Maximilians-Universität Münche
c. Ruprecht-Karls-Universität Heidelberg
d. Humboldt-Universität zu Berlin
e. Freie Universität Berlin
Top Courses to Study in Germany
a. Medicine and Dentistry
b. Law
c. Engineering
d. Computer Science
e. Architecture.
Recommended: Countries with the best education system in the world
6. France: If you want to get an international education at a low cost, France is a fantastic alternative. Although tuition fees in France are low, among the lowest in Europe, the quality of education is unaffected. France's education system produced some of the world's most prominent scientists, artists, architects, philosophers, and designers, demonstrating how wonderful it is.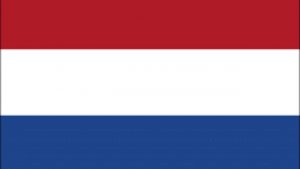 Many students fall in love with France because it serves as a gateway to the rest of Europe, as well as having renowned tourist cities like Paris, Toulouse, and Lyon. The capital  Paris has the highest living costs, yet it is well worth it because Paris has been crowned the world's foremost student city 4 times in a row.
Language is also not an issue in France because the country offers a significant number of English-taught programs at the postgraduate level.
Top Universities in France
a. Université de Paris.
b. Universite Grenoble Alpes (UGA)
c. University of Aix-Marseille.
d. University of Montpellier.
e. University of Strasbourg.
Top courses to study in France
a. Medicine
b. Geography
c. Pharmacology
d. Art History
e. Linguistics
Recommended: Best side hustles for students while in school
7. Spain: Spain has over 73 universities and a cutting-edge educational system that is being replicated by other countries across the world. As a student studying in Spain, you will be exposed to several changes that can help you advance professionally. Foreign students in Spain have the chance to explore and appreciate other attractive sections of the country, particularly in the countryside, in addition to the most famous cities of Madrid and Barcelona.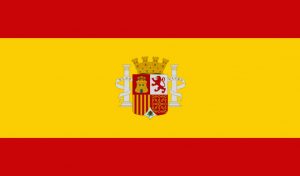 A further reason why international students prefer to study in Spain is the opportunity to acquire the Spanish language, which is one of the world's three most widely spoken languages. In Spain, tuition rates are reasonable, while living costs vary depending on the student's location.
Top Universities In Spain
a. Pompeu Fabra University
b. Autonomous University of Barcelona
c. University of Barcelona
d. University of Navarra
e. Autonomous University of Madrid
Top courses to study in Spain
a. Law courses
b. Marketing and Finance courses
c. Science Degrees
d. Computer Science & Information Technology courses
e. Business & Management Courses
Recommended: Best countries to do business in africa
8. Italy: Many international students prefer Italy over other study abroad destinations, earning it the fifth rank on our list of the most popular study abroad destinations. Several factors make the country so attractive and the first choice for students from all over the world who desire to study abroad.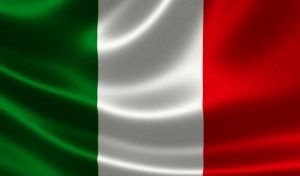 To begin with, Italian education is of excellent quality, with a diverse range of educational programs in fields such as arts, design, architecture, and engineering. Italian universities have also engaged in research in fields such as solar technology, astrophysics, and climate change.
The country is recognized for its wonderful cuisine, wonderful museums, art, and design, among other things, and is regarded as the cradle of the Renaissance. Over 33,000 international students, comprising self-study students and exchange program participants, study in Italy. With numerous well-known universities rating highly in worldwide university rankings, Italy plays an essential role in higher education.
Top Universities in Italy
a. Politecnico di Milano
b. Scuola Normale Superiore di Pisa
c. Scuola Superiore Sant'Anna Pisa
d. Università di Bologna
e. Sapienza – Università di Roma
Top Courses to study in Italy
a. Economics
b. Area & Cultural Studies
c. Architecture
d. International Relations
e. Business Administration
Recommended: How to start a conversation with someone
9. Switzerland: Switzerland is ranked as one of the greatest countries to visit for a variety of reasons. Switzerland has been awarded the most inventive country in the world for the past eight years, thanks to its high research and innovation and remarkable infrastructure. It is also one of the healthiest countries in the world today, with world-leading environmental measures.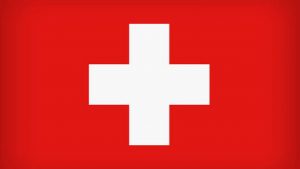 To achieve such high positions, the education provided in Switzerland is truly remarkable. Some of the country's universities are ranked among the world's best. Thousands of students from all over the world migrate to Switzerland each year for the country's superb education and high living standards, forming a vital part of the country's unique and welcoming culture.
Top Universities in Switzerland
a. ETH Zurich University
b. University of Zurich
c. University of Geneva
d. University of Basel
Top courses to study in Switzerland
a. Business Management
b. Social Media Marketing
c. Banking and Finance
d. Engineering
Also see: Differences Between Being Rich And Being Wealthy
10. China: Chinese universities are included in the global rankings of the world's best universities. This shows you the quality of education this country offers students and at a significantly cheaper cost making this country one of the popular study abroad countries and a top choice among students who want to study abroad.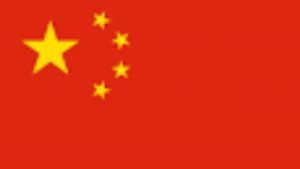 It would be interesting to know that Chinese universities also offer partially and fully-funded scholarships, most of which are allocated for language studies, for both Master and PhD levels, making China one of the countries that offer scholarships in the above levels.
Top Universities in China
a. Tsinghua University.
b. Peking University (PKU)
c. Fudan University.
d. Zhejiang University (ZJU)
e. Shanghai Jiao Tong University (SJTU)
Top courses to study in China
a. Clinical Medicine
b. International Economics and Trade
c. Computer Science and Technology
d. Business Administration
e. Chinese Language and Literature.
Recommended: Countries With The Lowest/Least Population In The World
11. Japan: Japan is a distinct, intriguing nation with a rich cultural history. It is renowned for its technological achievements, gorgeous natural settings, and delectable cuisine. Several of the most esteemed universities in the world, like Kyoto University and the University of Tokyo, are located in Japan.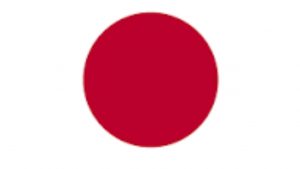 Japan offers a vibrant arts and culture scene in addition to its top-notch academic offerings. In addition to learning about traditional Japanese skills like calligraphy and tea ceremony, students can also immerse themselves in contemporary pop culture by going to events including anime and manga.
Although the cost of living in Japan can be high, overseas students can still get financial aid and scholarships. Also, Japan has a low prevalence of crime, making it a welcome and secure location for students.
Also see: Differences Between Policy of Assimilation and Indirect Rule
12. South Korea: Another fantastic place to study abroad for students is South Korea. Its economy is expanding quickly, and K-pop culture and technological developments are among its top exports. Some of the best universities in the world are located in South Korea, including Korea University and Seoul National University. In addition, it has a strong emphasis on research, making it a fantastic choice for students studying in the STEM professions.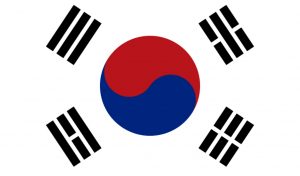 International students can choose from a wide variety of scholarships and grants, and South Korea's cost of living is often lower than Japan's. Students from throughout the globe are welcome in South Korea because of its reputation for safety and friendliness.
Recommended: How to Change Bad Habits into Good Ones
Conclusion
You now have a list of the top ten nations to study in. There are hundreds of ways to earn money while studying abroad, including job fairs, campus jobs, internet job boards, and other resources. Make your goal a reality while learning and obtaining foreign work experience. Take advantage of the opportunity to work while studying abroad.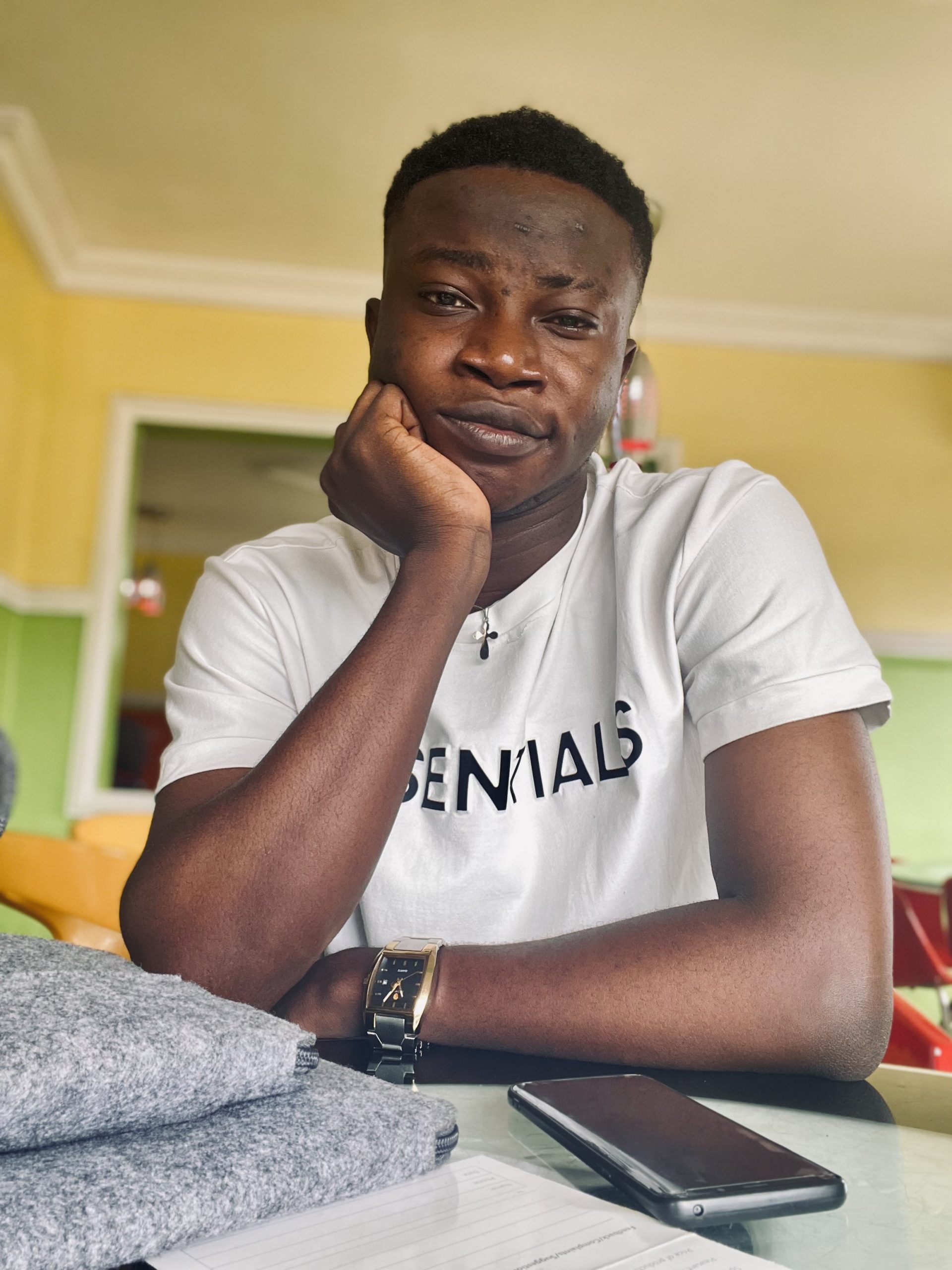 Edeh Samuel Chukwuemeka ACMC, is a Law Student and a Certified Mediator/Conciliator in Nigeria. He is also a Developer with knowledge in HTML, CSS, JS, PHP and React Native. Samuel is bent on changing the legal profession by building Web and Mobile Apps that will make legal research a lot easier.