Worst Governed Countries In The World: How can we tell which countries' governments are among the "worst" in the world? While there can never be a simple solution to such a difficult topic, statistics from the Chandler Good Governance Index (CGGI) may be able to assist us. The Chandler Institute of Governance, a private nonprofit organization based in Singapore, publishes the Chandler Good Governance Index every year (CGGI). The index, which presently covers 104 nations, assesses the capacities and performance of governments throughout the world.
One of the index's main goals is to emphasize the importance of good governance in a country's development. It also aims to demonstrate that citizens and corporations cannot flourish without effective government. The CGGI's most recent version was recently issued last year. As a result, in this article, I'll discuss the top ten nations in the world with bad governance, as determined by the 2021 index. In addition, I will list the top ten nations with the finest governance.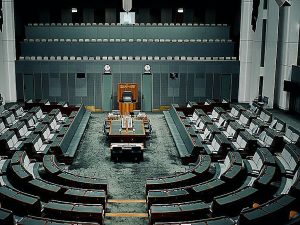 Recommended: Ways To Preserve Culture And Tradition
The CGGI noted that the ranking was based on the results of the COVID-19 study, which revealed the strengths and weaknesses in nations' institutions, laws, and leadership, since governance determines a country's prosperity. Finland topped the charts with 0.848 points, ahead of Switzerland and Singapore, but Mauritius got 0.5670, putting it in 38th place on the index and making it Africa's best-governed country.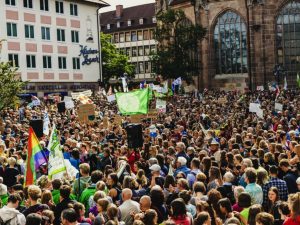 The countries' success was measured using 34 parameters in the index. These parameters are divided into seven categories:
1. Foresight and leadership
2. Strong Policies and Laws
3. Reliable Institutions
4. Financial Management
5. Appealing Market Place
6. Global Reputation and Influence
7. Assisting others in their ascent
The first six categories  correspond to the six spheres of government authority. The last pillar, on the other hand, focuses on the essential results of effective governance that contribute to the creation of opportunity and prosperity.
Recommended: Top 10 Most Corrupt Countries in Africa 2022
Top 10 countries with good governance
1. Finland (0.848 index score)
2. Switzerland (0.839)
3. Singapore (0.834)
4. Netherlands (0.828)
5. Denmark (0.825)
6. Norway (0.810)
7. Sweden (0.809)
8. Germany (0.806)
9. New Zealand (0.771)
10. Canada (0.768).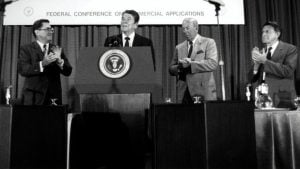 Top 12 Worst Governed Countries in the World
1. North Korea
2. Somalia
3. Venezuela (0.155 index score)
4. Zimbabwe (0.283)
5. Nigeria (0.319)
6. Mozambique (0.321)
7. Haiti (0.329)
8. Iran (0.329)
9. Madagascar (0.344)
10. Lebanon (0.346)
11. Burkina Faso (0.347)
12. Zambia (0.349)
Recommended: How To Promote National Consciousness And Integrity
1. North Korea: Perhaps the worst-run nation in the world is North Korea. Since its founding in 1948, the Kim family has dominated this totalitarian nation. Human rights abuses, political persecution, and the cult of personality that surrounds its leaders are all well-known characteristics of the nation.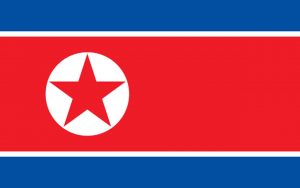 The media, the educational system, and religion are all under government control. Movement and contact among the populace are restricted, and anyone who trys to flee or oppose the government faces harsh punishments. The government significantly subsidizes the nation's economy, which results in ongoing food shortages and a lack of essentials.
2. Somalia: Civil war, political unrest, and lawlessness have long been problems in Somalia. Since 1991, there has been no functioning government in the nation, which has resulted in severe bloodshed, extreme poverty, and humanitarian catastrophes.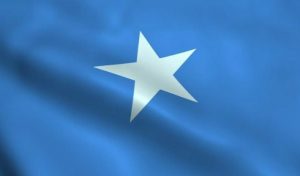 The nation is a hub for terrorism, piracy, and arms trafficking, and numerous armed organizations are competing for dominance of the landscape. Basic services like infrastructure, healthcare, and education are badly insufficient, and corruption is pervasive.
Recommended: How Long Does It Take To Learn Coding? The Truth 
According to the measure, Venezuela is the country with the worst governance in 2021, with a score of 0.319, while Nigeria, the "giant of Africa," is placed third worst with a score of 0.319.
The top worst-governed nations list will be studied in order to illustrate the most important global trends and highlight some of the most fascinating stories of countries and their governments' shortcomings.
Also see: Countries with the Best Hackers in the World 2022: Top 10 Cyber Attacks
The Plague Of Corruption
We can notice a striking association between the top 25 worst regimes in the world and the 2014 Corruption Perceptions Index (CPI). The CPI top 50 nations have 21 of the worst governments.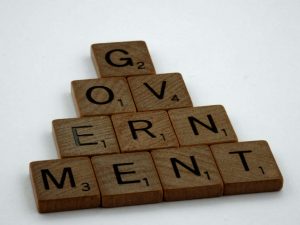 Furthermore, nine of the top ten most corrupt administrations are included among the top 25 most corrupt nations in the world. Obviously, a corrupted country would have difficulties with bad government performance, but determining which is a cause and which is a result of the other is difficult.
Whether it is a weak government that leads to widespread corruption in the country, or corruption that leads to a lower Governance sub-index score, this is a topic worthy of further discussion and analysis.
Still, because corruption is among the sub-variables, index's it is likely that corruption will be a causative reason for low ranks, at least in the case of the Prosperity Governance Sub-index. The extent to which this explains a country's rating would have to be determined on an individual basis.
Also see: Most Dangerous Places In The World 2022: Top 10 Deadliest
Destabilized Through Terror
When looking for other elements that are associated with bad governance, military aggressiveness and defense policy must be considered. In 13 of the 25 poorest regimes on the Chandler Good Governance Index, wars, insurgencies, and terrorist attacks are a severe concern (CGGI). When it comes to insurgencies, which are almost always the consequence of a weak administration being undermined, the issue is far more difficult.
Terrorists, particularly in the nations under discussion, are a driver of poor governance. Islamic extremist groups including ISIL, Al Qaeda, and Boko Haram (all of which are linked to each other on various level) are a source of political unrest, with a significant goals being to impose their version of Islamic law (Sharia) on the countries in which they operate.
Unfortunately, they frequently attempt to achieve their goals by military measures or terrorist attacks, both of which may destabilize the situation in the nation. This results in a weaker government or a traumatized public controlled by fear, depending on the central authority's level of involvement or complacency in the violence.
Recommended: Most technologically advanced countries in the world
Poor Leadership In Haiti And Venezuela
Finally, we believe it is worthwhile to investigate the first and fifth positions on the list, as they are the only two nations from the Americas to appear near the top. What distinguishes Haiti and Venezuela as the only countries from their respective regions to make the top 10? Haiti has major difficulties with official permission and lack thereof, with regular protests against the government for numerous causes, each of which has the potential to turn violent.
Elections for one-third of Haiti's 30-member Senate had been postponed since May 2012, while municipal elections had been postponed since April 2011. With such a shambles in choosing new leadership, Haiti has to be rated among the worst-governed countries in the world.
In Venezuela, on the other hand, there are more political battles between the powers that be, whether those in control or those serving as dissidents to those in power. Maria Corina Machando and Antonio Ledezma, two opposition leaders, have been detained and charged with plotting to assassinate President Nicolas Maduro and assisting in the planning of a US-backed coup against Venezuela's socialist government. Ledezma was detained a year after opposition rallies in which he took part expanded across Venezuela, resulting in dozens of deaths in clashes between protestors and police. This does not tell the entire narrative of Venezuelan politics, but it does highlight some of the country's issues.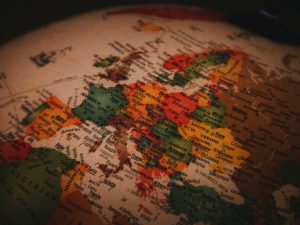 Also see: Advantages and Disadvantages of Being a Lawyer
Different Regions, Common Themes
While each country on the list is distinct, they nonetheless face similar issues. Certain groups are excessively powerful in many places, resulting in partisanship, political corruption, police violence, and elitism. Others have governments that are too weak to act as needed to advance their country. Indeed, these countries will continue to suffer until their leaders are able to work effectively in the best interests of the constituent populations they serve.
Recommended: Countries with the best justice systems in the world 2023
Conclusion
African countries dominate the top ten list of the worst-governed countries, according to the report. No African nation, on the other hand, reached the top ten list of countries with strong governance. This is a wake-up call to Africans to be aware of the ramifications of their political leadership choices Governance is determined by the quality of political leadership. Good governance leads to a country's progress, but bad governance leads to tragedy. It's a good idea to pick wisely.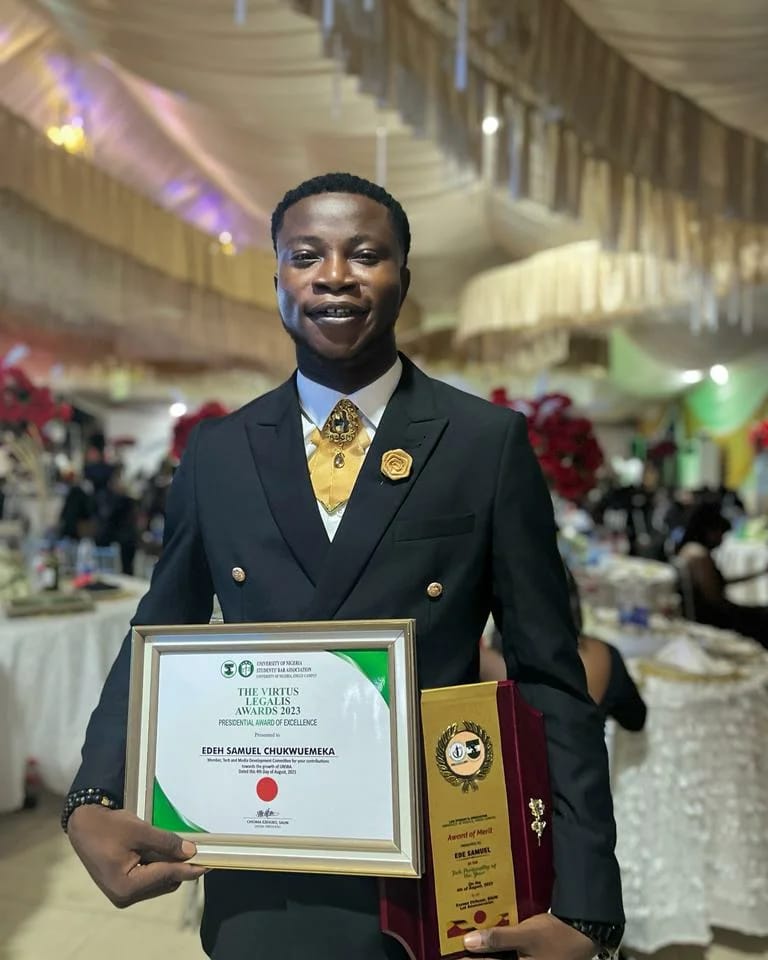 Edeh Samuel Chukwuemeka, ACMC, is a lawyer and a certified mediator/conciliator in Nigeria. He is also a developer with knowledge in various programming languages. Samuel is determined to leverage his skills in technology, SEO, and legal practice to revolutionize the legal profession worldwide by creating web and mobile applications that simplify legal research. Sam is also passionate about educating and providing valuable information to people.