Best Books to Read In Your 20s: The twenties are an unquestionably complex time in a maturing adolescent's life. Because you're changing from a carefree adolescent to an adult with responsibilities. Your family, career, occupation, relationship, and other duties may begin to put a burden on you here.
For most individuals, their twenties are the decade in which they learn how to be an adult, form their first meaningful relationships, begin their jobs, and face their first painful life lessons. Naturally, all this stuff is reflected in great literature.
Recommended: Best books for young leaders
Best inspirational Books People should Read in their 20s to be successful
1. Man's Search for Meaning by Viktor Frankl: We often feel worthless, despondent, and unsure about what we should do with our lives in our twenties. When we are confronted with adversity, we lose hope, and life ceases to be worthwhile. A book on hope can be useful in this situation. As a result, the book Viktor Frankl's Man's Search for Meaning, which is widely regarded as one of the most influential books.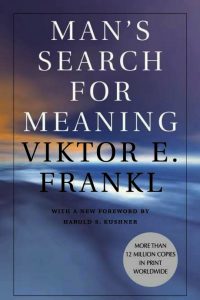 During World War II, the author spent three years as a prisoner in Nazi concentration camps, where he struggled every day to stay alive. In the first half of the book, he describes his struggle in the camp, giving every detail such as the labor he performed, the food he ate, and the inhumane treatment he received. The lessons you can gain from his experience are contained in the second half. The book discusses the necessity of finding a reason to live, which makes life more meaningful and interesting. One of the most stunning things in this book is that, even if we lose everything or have everything taken away from us, we still have the freedom to choose how we respond in these situations.
2. The Subtle Art of Not Giving a Fu*k by Mark Manson: This is essentially a self-help book. It informs us that there are certain concerns in life that are not readily apparent but leave an imprint on us; these issues muddle our emotional and psychological space and lead us astray. The book is essentially about identifying what is genuinely important to you, what counts the most, and then focusing on that by letting go of everything else.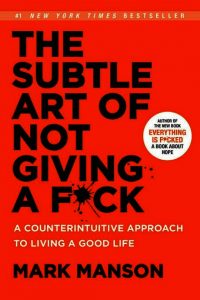 Because we only have a certain amount of time between birth and death, we can only care for a finite number of things. As a result, it's critical to focus solely on the things that matter while ignoring the things that don't. We may save a lot of time and energy by not worrying about little things, allowing us to focus on the essential ones and make a meaningful difference.
This book is quite helpful in understanding underlying difficulties in our lives that cause us significant distress, as well as providing solutions for dealing with those issues and avoiding being influenced by the unneeded concerns that arise every minute.
Also see: Best books for relationship and singles
3. Atomic Habits by James Clear: This book is primarily about habits, and you are well aware of their importance; they may make or break your life. The twenties are an excellent time to establish positive habits that will benefit you till the end of your life.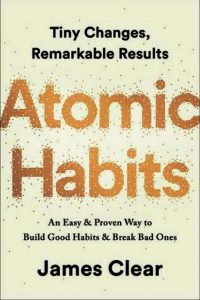 The book offers extremely practical advice on how to form healthy habits and break harmful ones. Atomic habits are modest routines that, when followed on a regular basis, can yield significant benefits. Learning two new words per day, for example, will take no more than 5 minutes and is really simple.
However, if this basic action is repeated over time, it will develop in a large vocabulary. Other atomic habits include exercising or meditating for five minutes every day, or reading five pages of a book every day. Small adjustments may not appear to be worthwhile, which is why we don't make them. Atomic Habits is one of the most widely read novels today, and it appears in almost every book suggestion.
4. Robert Kiyosaki's Rich Dad, Poor Dad: Robert Kiyosaki's Rich Dad Poor Dad is probably a book you've previously read, or at the very least heard about. One of the greatest personal finance books you'll ever read. It will also clear up a lot of money-related ambiguity, which is common throughout your twenties.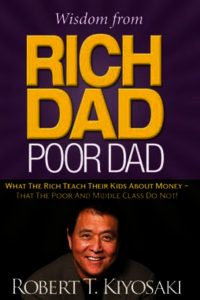 Rich Dad, Poor Dad will educate you on how wealthy people think and operate in comparison to those who are poor. Because the basics of financial literacy are not taught in school or college, this is a must-read. One of the book's most essential themes is that if you want to be successful, you should work for money rather than expecting money to work for you.
This can be accomplished by amassing assets such as stocks. If you labor for money, you'll never be able to satisfy your needs since you'll never have enough. If you have money working for you, you may earn more money without putting in as much effort.
Also see: Best books for lawyers and law students
5. Diary of a young girl by Anne Frank: It's a memoir. The most important lessons are taught in this book by a little girl. The diary's author does not appear to be this young. My reading experience was that there was a lot to learn from it, but one thing that I understood was that we may observe nature all around us at any moment, which is the greatest delight.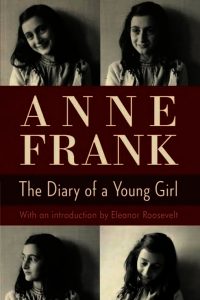 We aren't aware of it, yet it is true. We might understand that we have a lot around us by reading this book; all we need to do is be grateful for it and enjoy it. This book truly linked me to nature and the freedom that I love every second of my life.
6. Paul Coelho's The Alchemist: It's a story about adventure. Indirectly motivating us to pursue our inner passions, seeking for them in every nook and cranny of our hearts. When you start working for it, the universe works in your favor. This book serves as an excellent source of encouragement.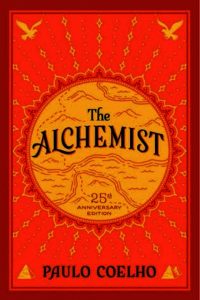 Recommended: Important things to consider before buying a laptop
7. Timothy Ferriss' book the 4-Hour Workweek: This is a self-help nonfiction book. This book may be quite useful in helping kids discover their own talents when it comes to working on a given topic.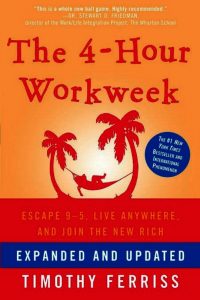 Make your own life rules. This re-creating action establishes a strong bond with our passion, and we eventually begin working in accordance with it. This book will assist you in developing preferences and implementing them in the actual world. It simply lays forth the strategy for putting our lives in order.
8. Dale Carnegie's How to Win Friends and Influence People: How successfully you communicate with others has a big impact on your quality of life. If you're an employee, you'll need to persuade your employer; if you're an entrepreneur, you'll need to lead your team; if you're married, you'll need to persuade your spouse (Not married? If that's the case, you're probably attempting to impress your crush).
Soft skills will be essential no matter where you are. Dale Carnegie's book on soft skills is How to Make Friends and Influence People. All of these issues are answered in the book, including how to persuade someone, how to handle a tough conversation, how to criticize someone without offending them, and how to acquire a lot of friends.
Also see: Most profitable skills to learn in 2022
9. Mohed Altrad's Badawi: This book is classified as a work of fiction. This book has an intriguing, compelling narrative that inspires us so much that we begin to live with it.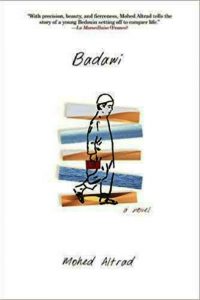 This narrative is about a poor man's journey from poverty to fortune. It demonstrates a poor boy's desire to defy his predetermined and available fate. He does nothing but battle against his fate and change his destiny with grit and resolve.
10. Nicola Morgan's The Teenage Guide to Stress: This novel is about the external pressures that an adolescent faces. For a teenager, this book explains how to deal with and comprehend the condition that causes stress.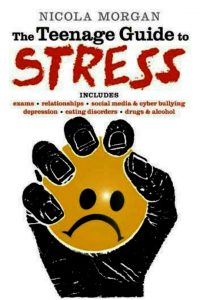 It offers several answers to a variety of stressors, allowing kids and those who live with them to cope with stressful situations.
Recommended: Hardest courses to study in the world
Conclusion
Millions of people have read these books and experienced great positive changes as a result of them. I am confident that you will not be an exception. Also, keep in mind that it takes time and work; you can't anticipate immediate results after reading a book; you must put what you've learned into practice. So, read and then try out what you've learned to see whether it works for you since that's what life is all about.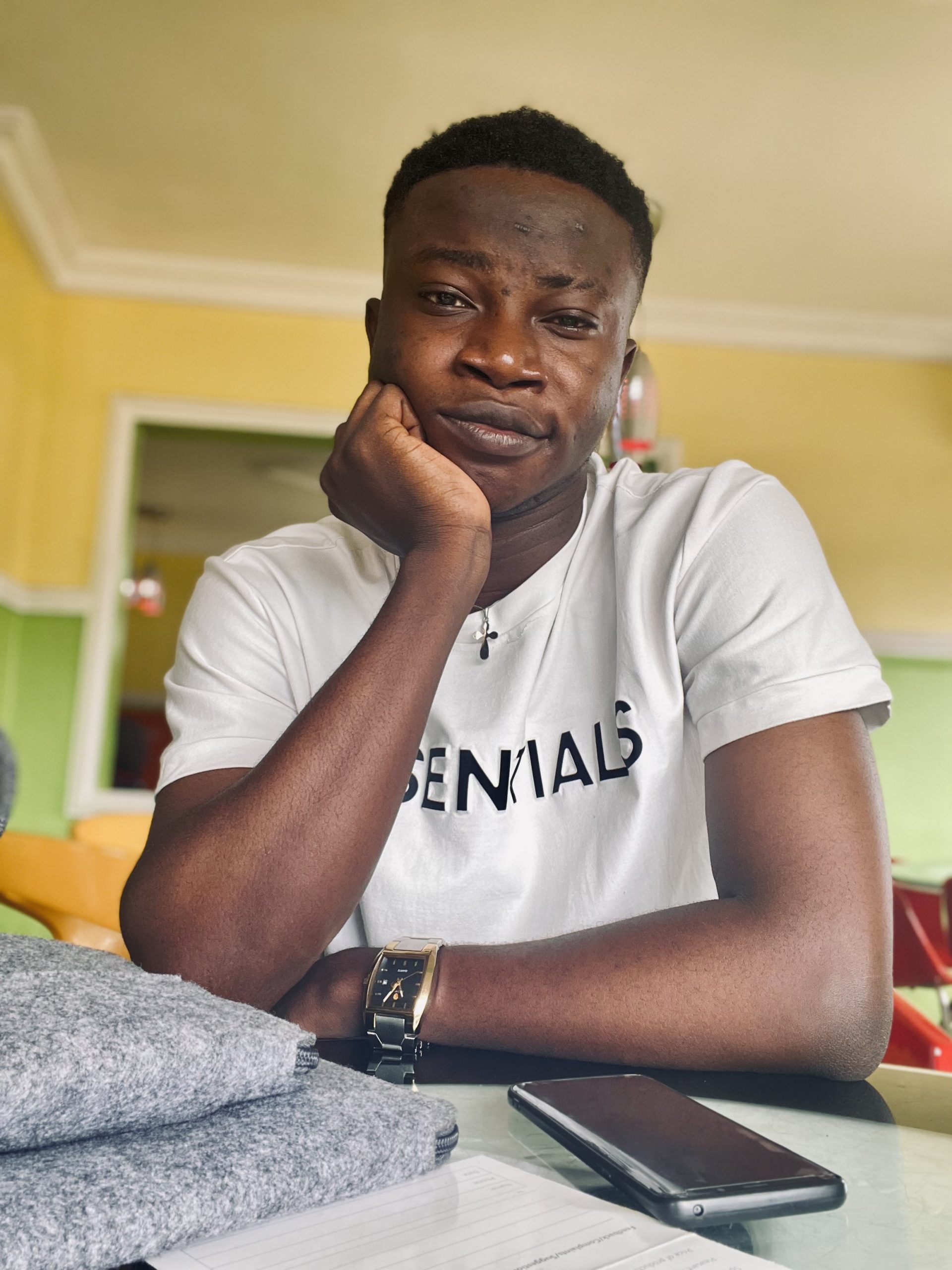 Edeh Samuel Chukwuemeka ACMC, is a Law Student and a Certified Mediator/Conciliator in Nigeria. He is also a Developer with knowledge in HTML, CSS, JS, PHP and React Native. Samuel is bent on changing the legal profession by building Web and Mobile Apps that will make legal research a lot easier.